To connect or not to connect, that's the question.
WIFI on board
KLM operates their first official WIFI flight, and I have been chosen to be one of the lucky employees to test it. Flight KL757 to Panama. A bold choice, as electronic equipment and internet in particular, tends to malfunction around me. It simply seems to hate me, despite all the love I send it.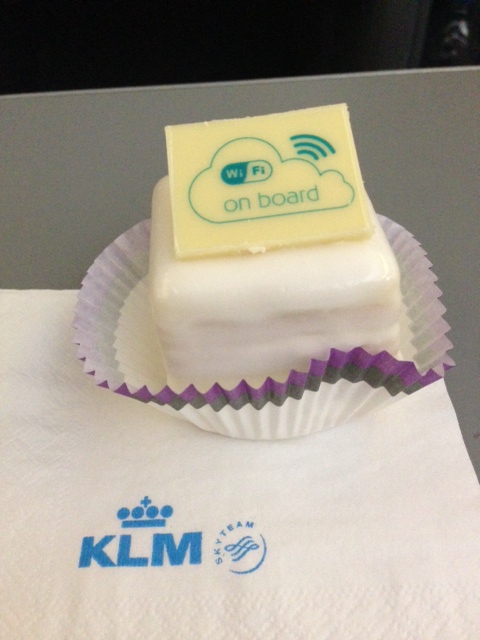 After breaking through the 20.000 ft barrier, we received a message that the WIFI system has been switched on and (guided by many hopeless attempts to log on at various hotels around the world) I skeptically select the network on my smartphone. I manage to log on at the first attempt! I am loving this already!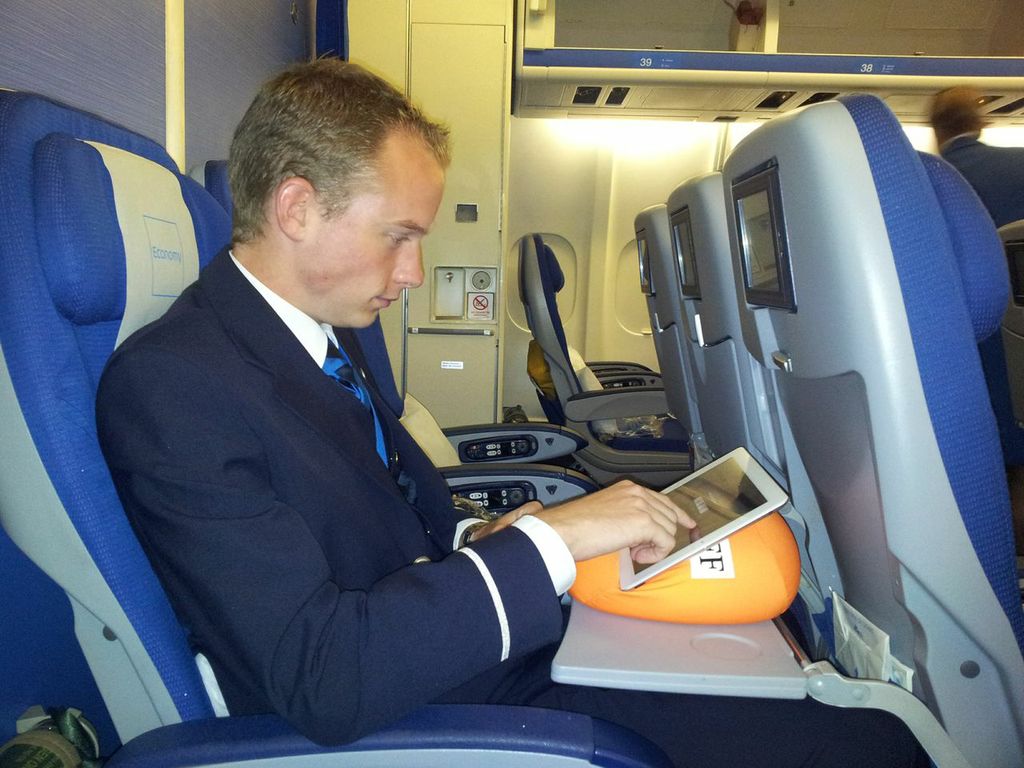 Just like home
First thing I check is my new work schedule. Dallas and Calgary. This really is a good day! Next stop: WhatsApp. Sending my siblings a live picture of the blue sky outside. They answer with jealousy. Mission accomplished.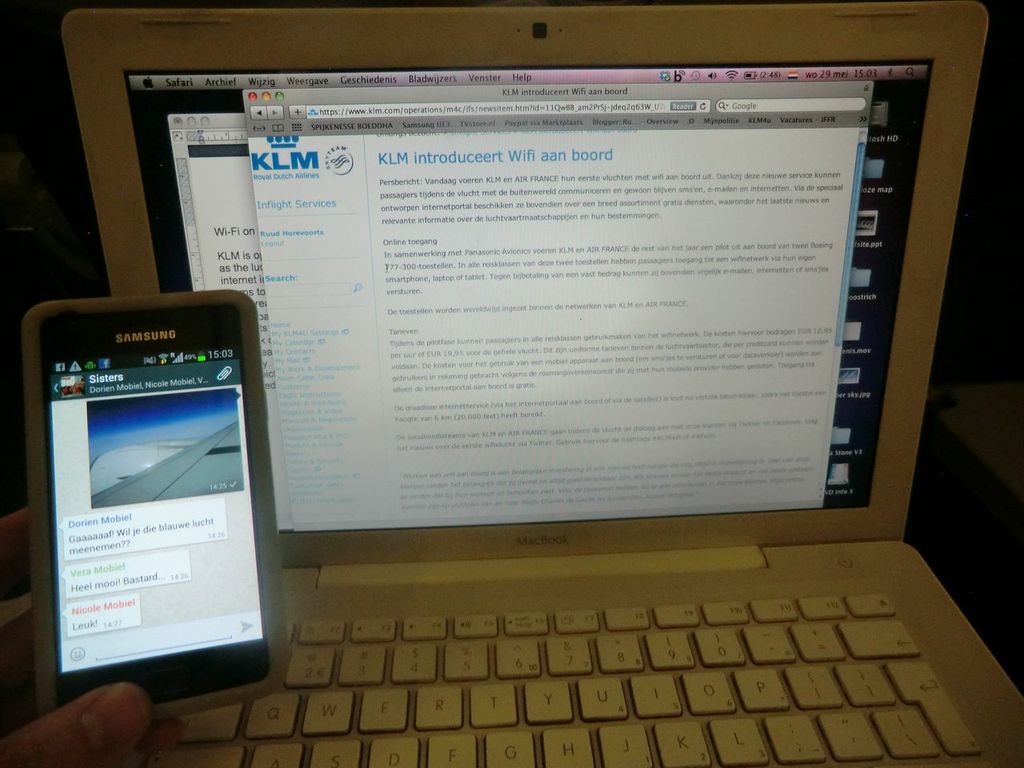 After removing all the spam from my mailboxes I move on to YouTube. The system needs some time to buffer data, but then I'm able to listen to my favourite Icelandic music, while playing WordFeud and Ruzzle against my friends on the ground. And beat them at it 30.000 feet up in the air. It almost feels just like home.
Connecting the dots
Curious about what other people would use internet for while on board I start chatting with some of them. Quickly a top 3 seems to form:
Friendly chat with family (the goal not being to make them jealous)
Reading and answering work mail
Watching live sport – Roland Garros in this case.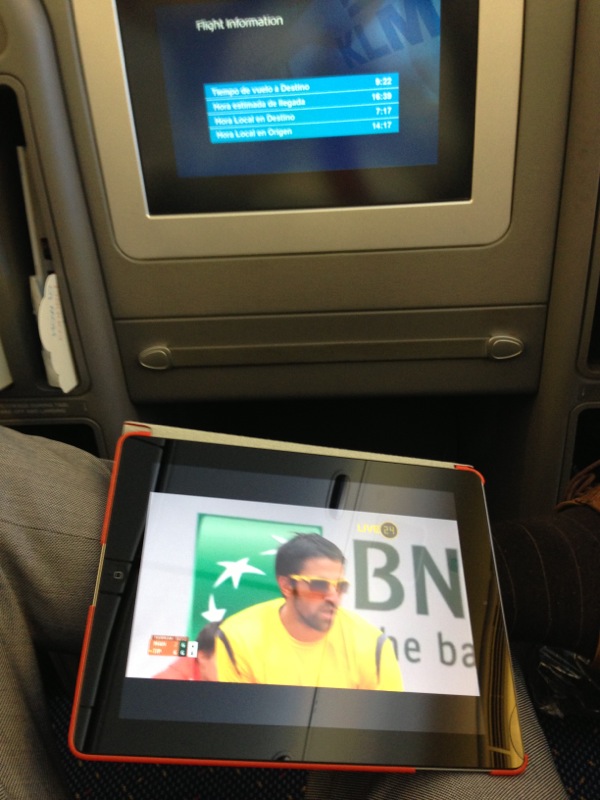 I feel lost, as none of these were on my to-do-list. But as I chat more with these passengers, they start to make sense. I am talking to a group of women, who have been traveling without decent means nor time to communicate to their relatives for over a week. There are business men who have difficulty resting on a plane, so if they finish their work now, they have more free time on the ground. Then there's the tennis coach with her sports friend. Exactly, Roland Garros. One man refuses my offer of a free WIFI trial. Dutch as I am, I'm lost again. It's free.
Why refuse? He says he likes the rest on board. To be disconnected. Somewhere deep inside I feel related. We engage in talk, about his work and his long distance lover. By the time I leave his seat he caves in and asks for a login code so he can send her a message.
[tweet text="Being disconnected can be nice sometimes, but in the end, nothing beats making that one connection."]