Every year, thousands of humpback whales trace the Pacific coastline of Panama. For a four-month period, from July to October they swim through the topical waters as part of their migratory journey. An amazing opportunity to head out to sea to check out the Big Friendly Giants up close.
Contadora Island
Together with a few crew members, we take the ferry to Contadora Island about two hours off from Panama City. We re-board a smaller vessel and after barely five minutes, we're looking at our first humpback emerging from the water. They're gigantic. We see a smaller fin and immediately know it's a mother and calf. Wow! I realise that I'm only a small distance away from an enormously powerful animal that could capsize our boat unseen if it wanted – even if by accident. Our guide assures us that we're in no danger at all. What's more, we keep a safe distance.

Massive tailfin
So as not to disturb the BFGs too much with our spluttering boats, we head off to another spot. Here, too, we see several other whales taking it easy, unfortunately not performing any tricks today. I do catch a glimpse of a massive tailfin surfacing and manage to capture an image of it with my camera. The dolphins on the homeward journey do treat us to a show, however, frolicking along with the boat as it glides through the water.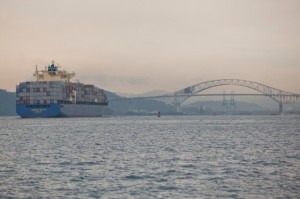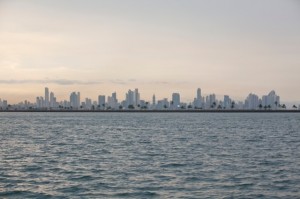 Favourite restaurant
By sunset, we're back on dry land heading off for dinner at my favourite restaurant Manolo Caracole, where the menu boasts but a single meal consisting of 11 courses, each more scrumptious than the last. After this trip, one thing's for sure: Panama has so much more to offer than just a canal and salsa. It's a country full of natural gems, adventure, relaxation and tantalisingly delicious food. What more could you possibly want?