World's First Perfect Draught Beer Aboard a Plane 
A nice, cold, fresh beer, drawn straight from the tap – for some there's no better way to quench one's thirst. Usually, you'd sit down at a sidewalk café or nip inside to get the golden nectar, but if the desire for draught catches you unawares, aboard a plane, you're out of luck. But that's set to change, because KLM recently served its first draught beer in World Business Class! Not on all flights, unfortunately, because we currently have only one KLM beer trolley at our disposal.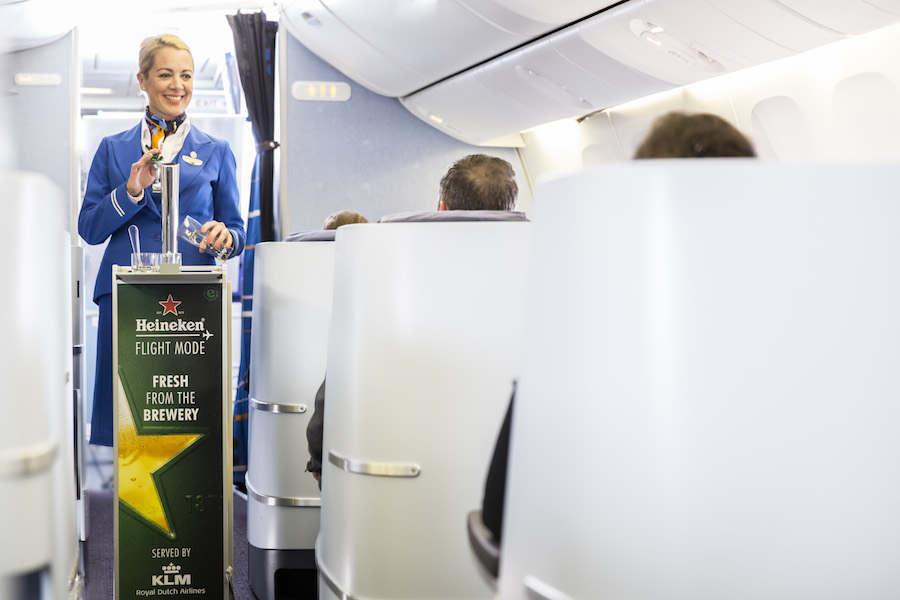 Why, you may well ask, and the answer is that an airborne draught trolley is quite a challenge to design and construct. Most draught systems use CO2 to provide the pressure needed to get the beer flowing. This CO2 is usually pumped into the beer keg from a canister. But flight safety regulations dictate that it's too dangerous to bring CO2 on board an aircraft. So we had to come up with an alternative solution.
Together with Heineken, we developed something completely new. The BrewLock keg is different in that it makes use of air pressure, rather than CO2. The BrewLock technology uses air pressure to bring the keg pressure to the desired level, compensating for the negative pressure on board and generating sufficient tap pressure for serving.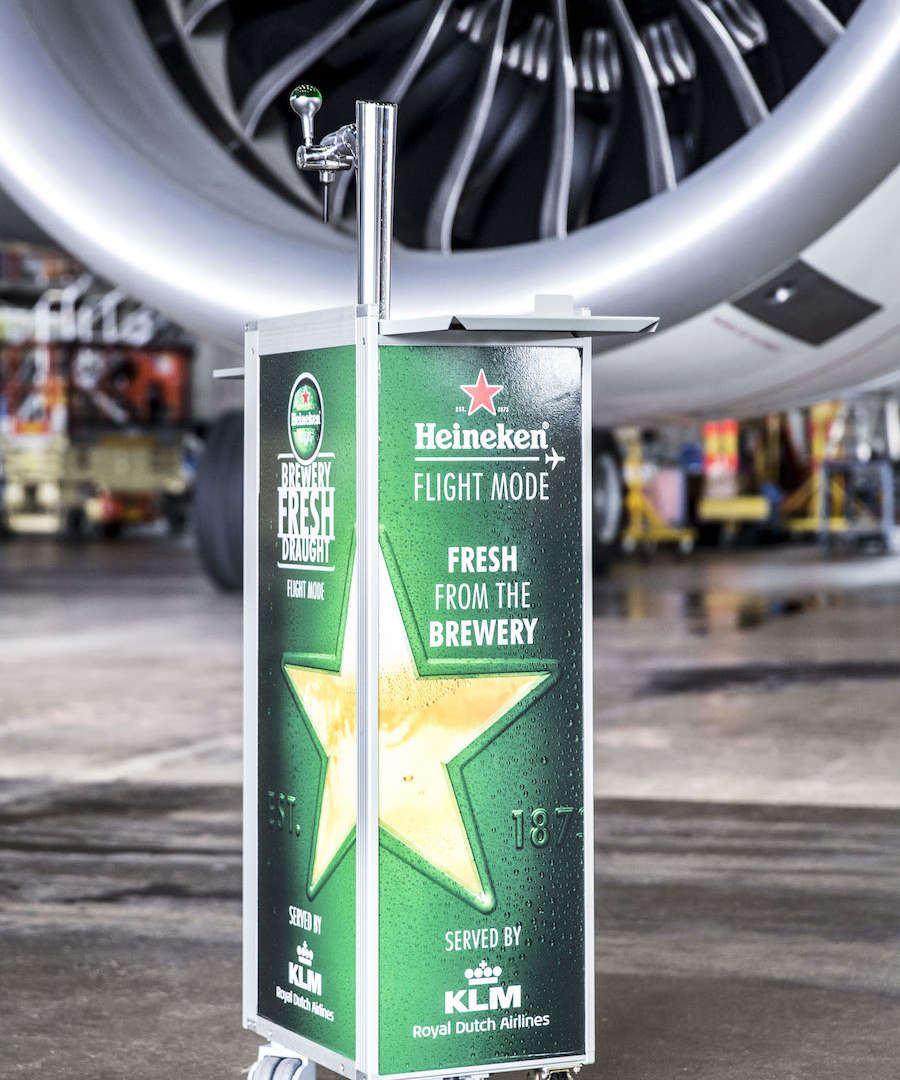 That may sound like a lot of pressure, but the beer is superb! By cooling the keg before the flight and placing it inside a well-insulated container, we can guarantee perfectly chilled beer throughout the flight.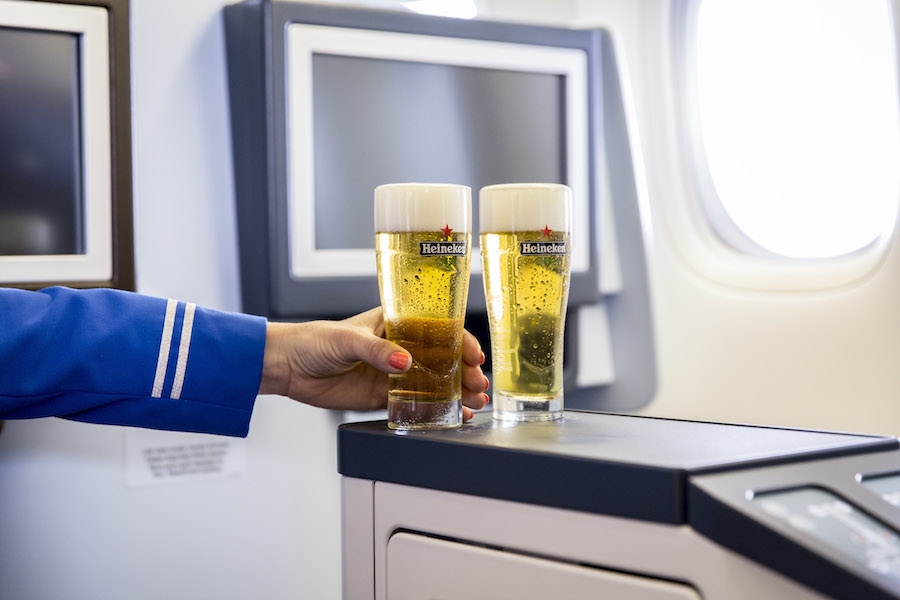 Standard service?
Not in the near future, unfortunately. The components for our first draught trolley were made using a 3D printer, which is very costly and time-consuming. That means the draught trolley will only be available in World Business Class on special KLM flights.
For those wondering about the taste, our airborne draught contains the exact same ingredients as those used to make the Heineken you enjoy in bars all over the world. So the unique blend and taste are exactly the same.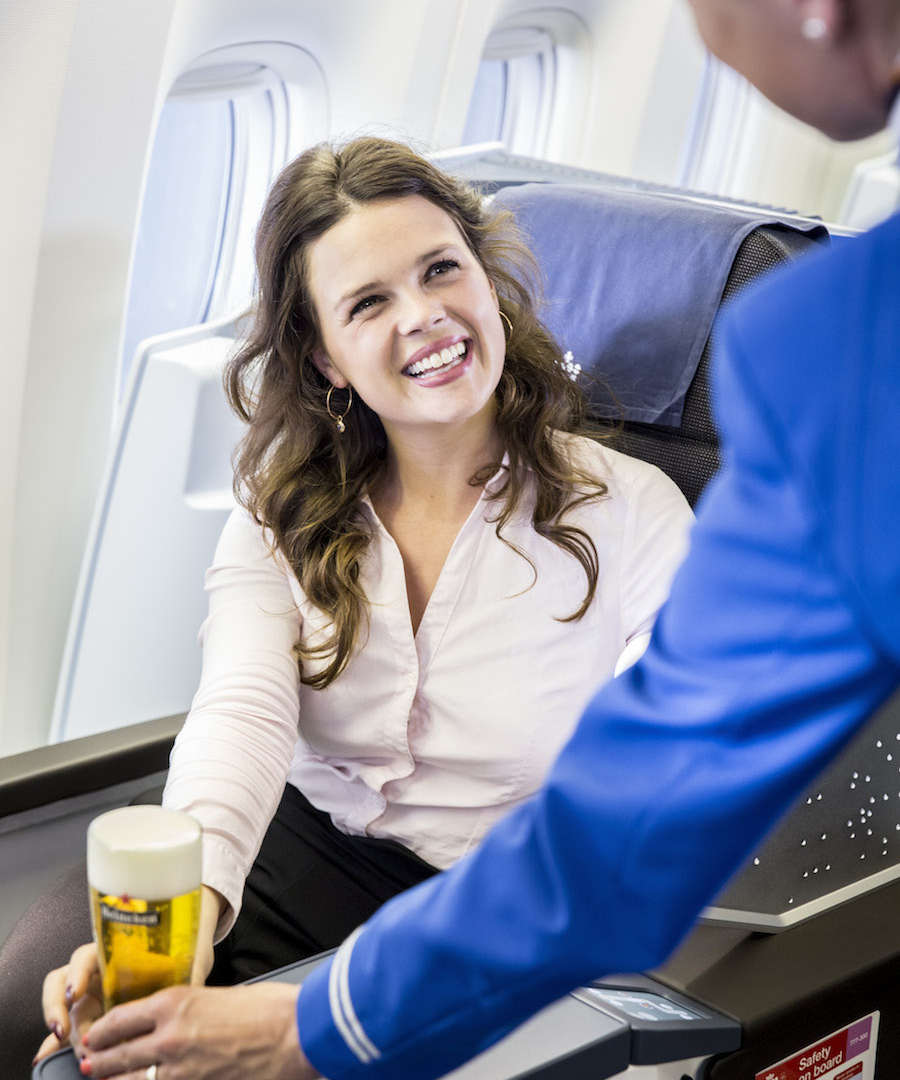 Watch the video
We all have that one friend who's seen it all, trotted the globe, jetted the set. Nothing can surprise him, except perhaps a fresh draught beer in unexpected surroundings. See for yourself… ;-)
Save
Save
Save