11 Cities with Breathtaking Views
Some cities are like concrete jungles, others breathe space and nature. To enjoy a city's true beauty, one simply has to find the perfect spot for an astonishing view. In this blog, I'll direct you to some fantastic lookout spots offering spectacular views of skylines and cityscapes.  
Earlier this month, we asked our fans to share their city views with us, using the #myviewforyou hashtag. Here's a selection of 11 cities with breathtaking views.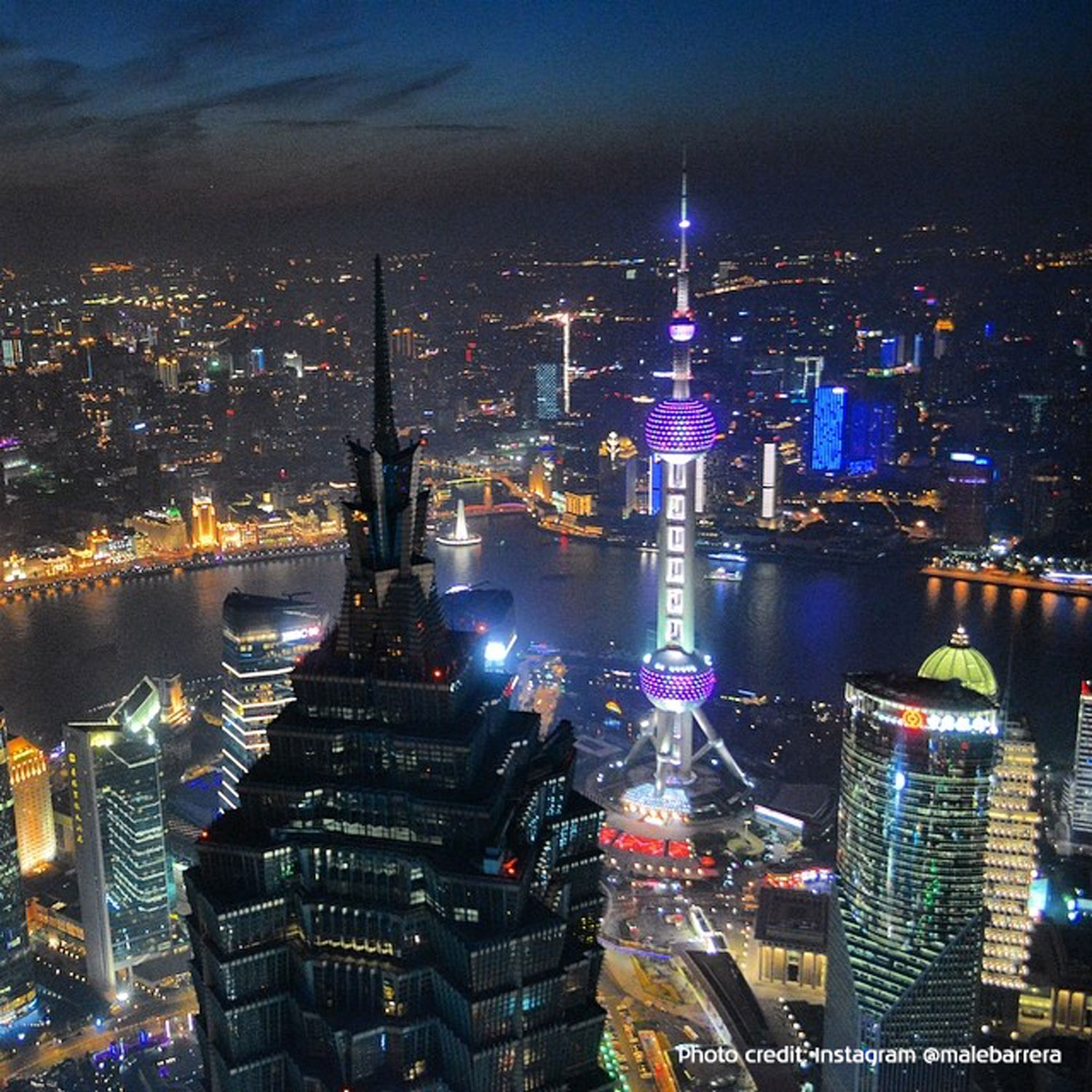 1. Shining Shanghai
From the top of the Shanghai World Financial Centre, you have mesmerizing views on all sides, at any time of day or night. And if this view doesn't quite satisfy you, why not head over to the Observatory Hall on the 119thth floor of the Shanghai Tower, opening summer 2015.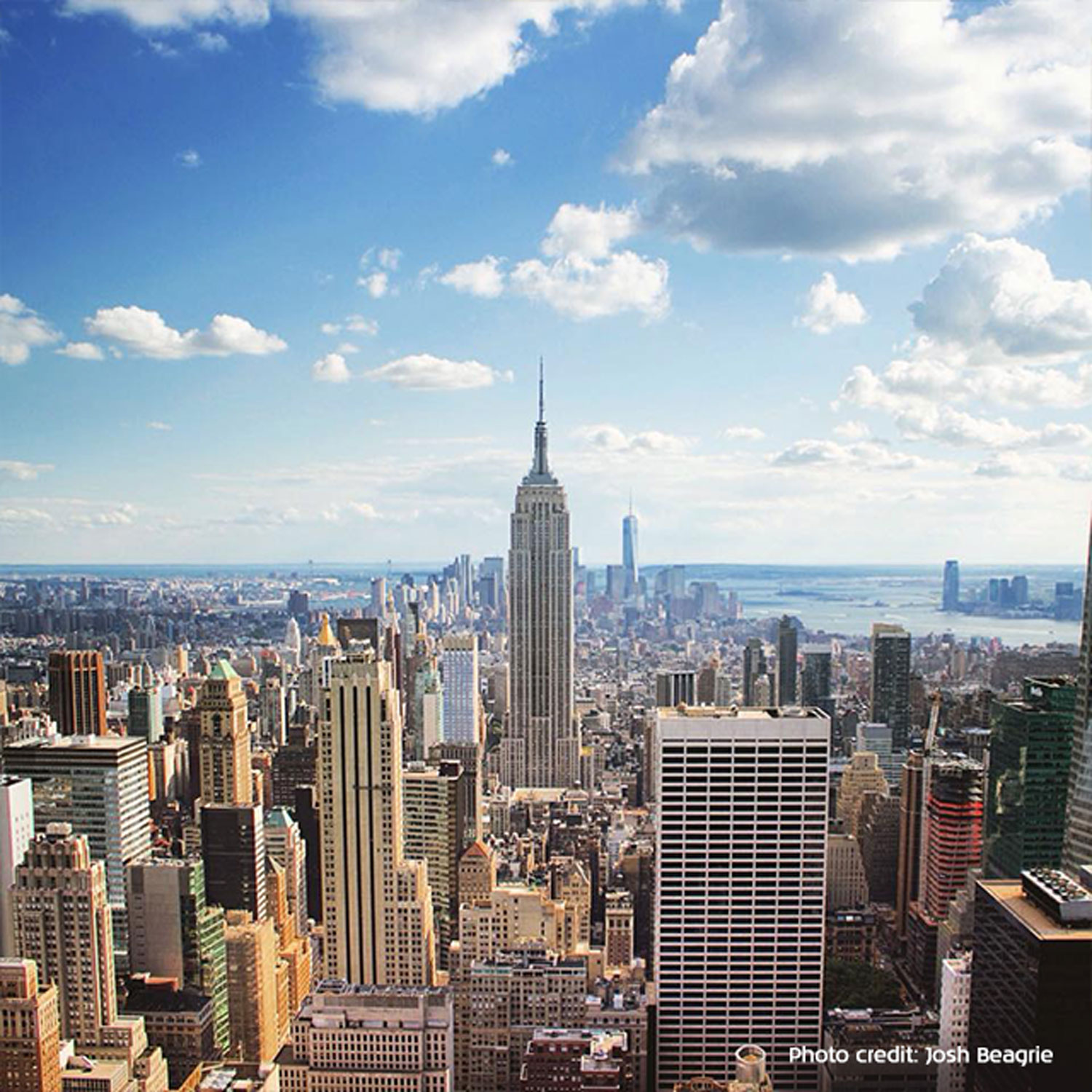 2. On top of the rock
The Rockefeller Centre, New York City. Probably one of world's most famous and best loved city views, don't you agree?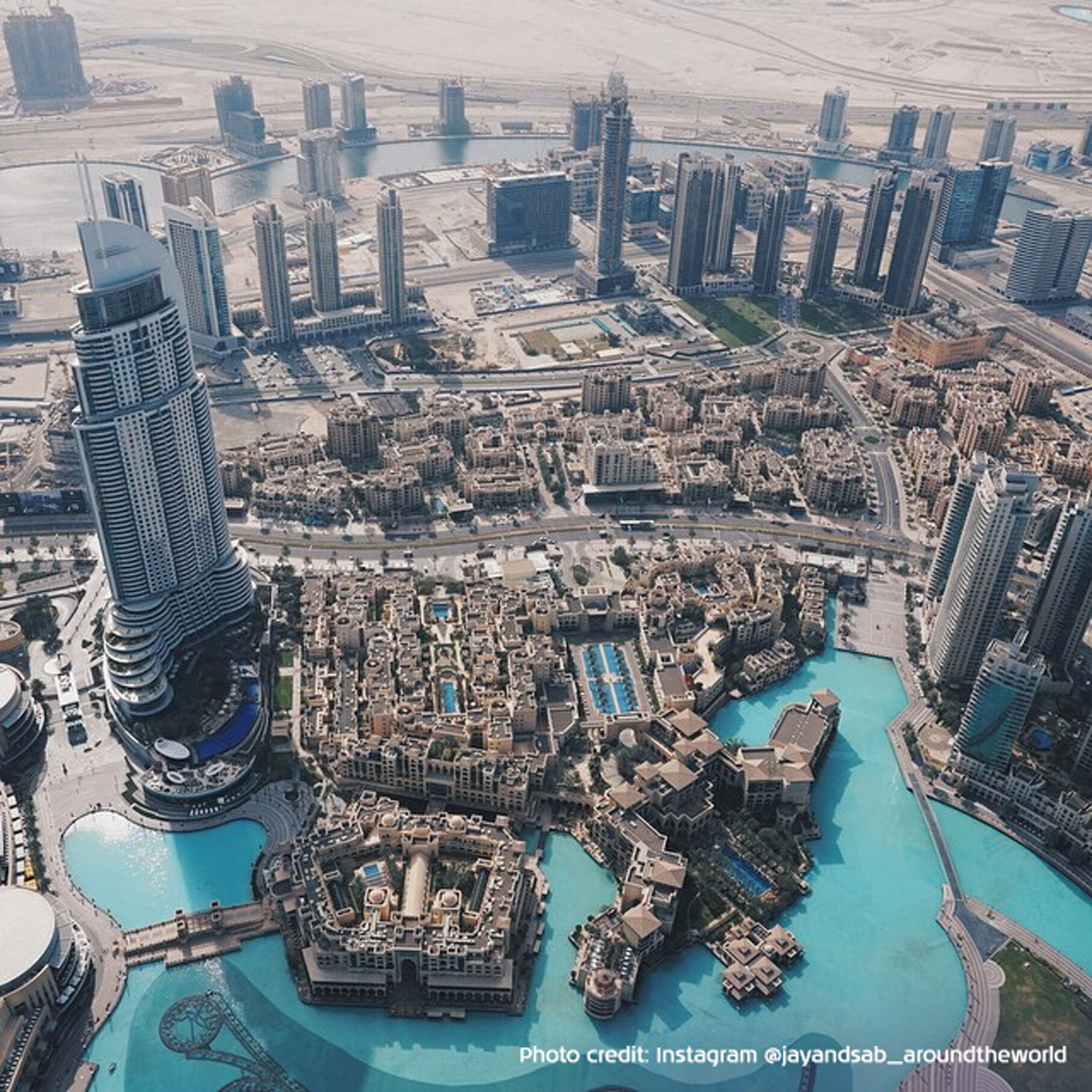 3. World's highest city view
Burj Khalifa, Dubai. If you suffer from acrophobia, this view is probably not for you. At an altitude of 555 metres, this is the world's highest outdoor observation deck. Would you dare to look down?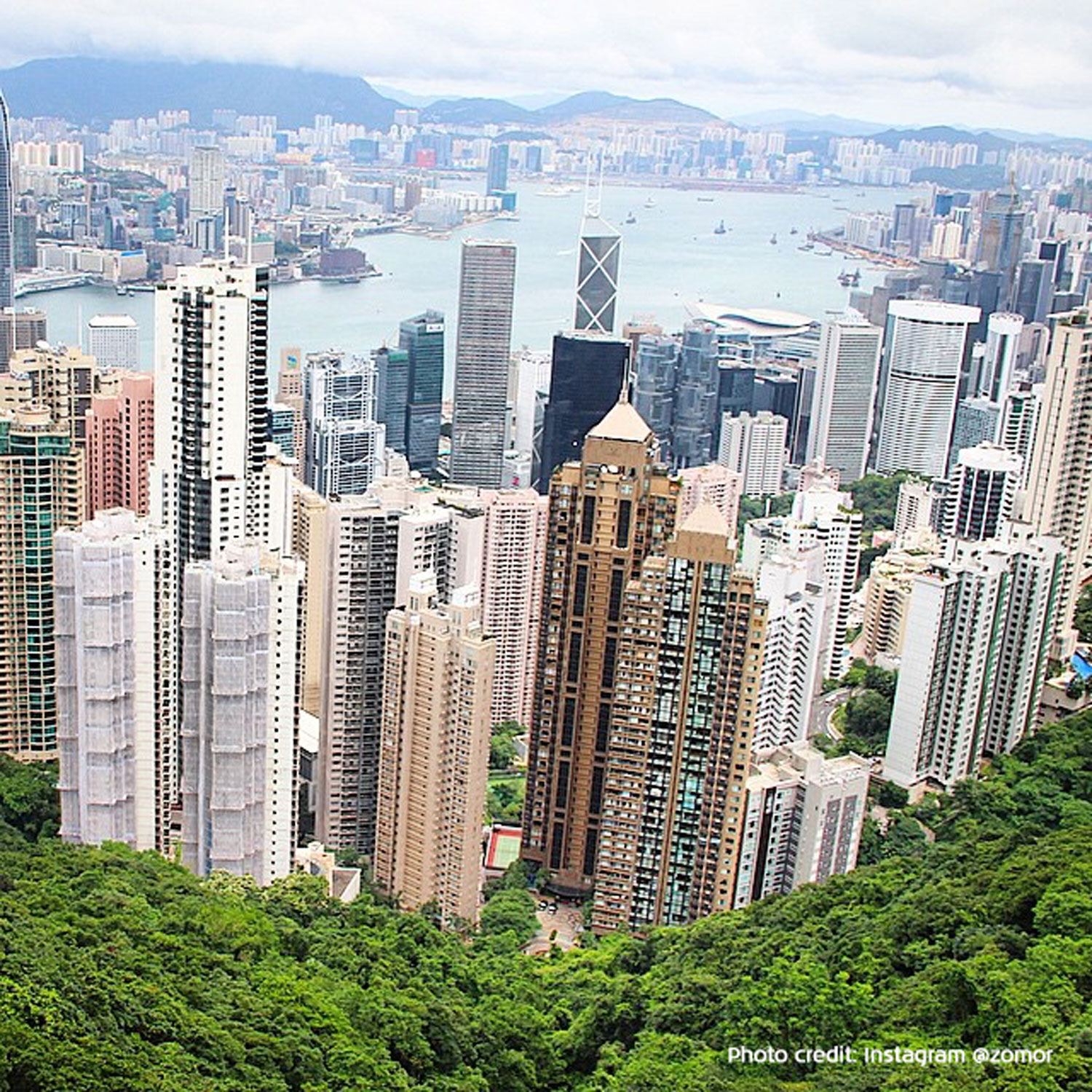 4. A sneak peek at Victoria peak
The view from Victoria Peak (Hong Kong) is certainly worth the trip uphill, but the tram ride that takes you there makes it all the more enjoying. Make sure you get a spot on the right side of the tram while going up.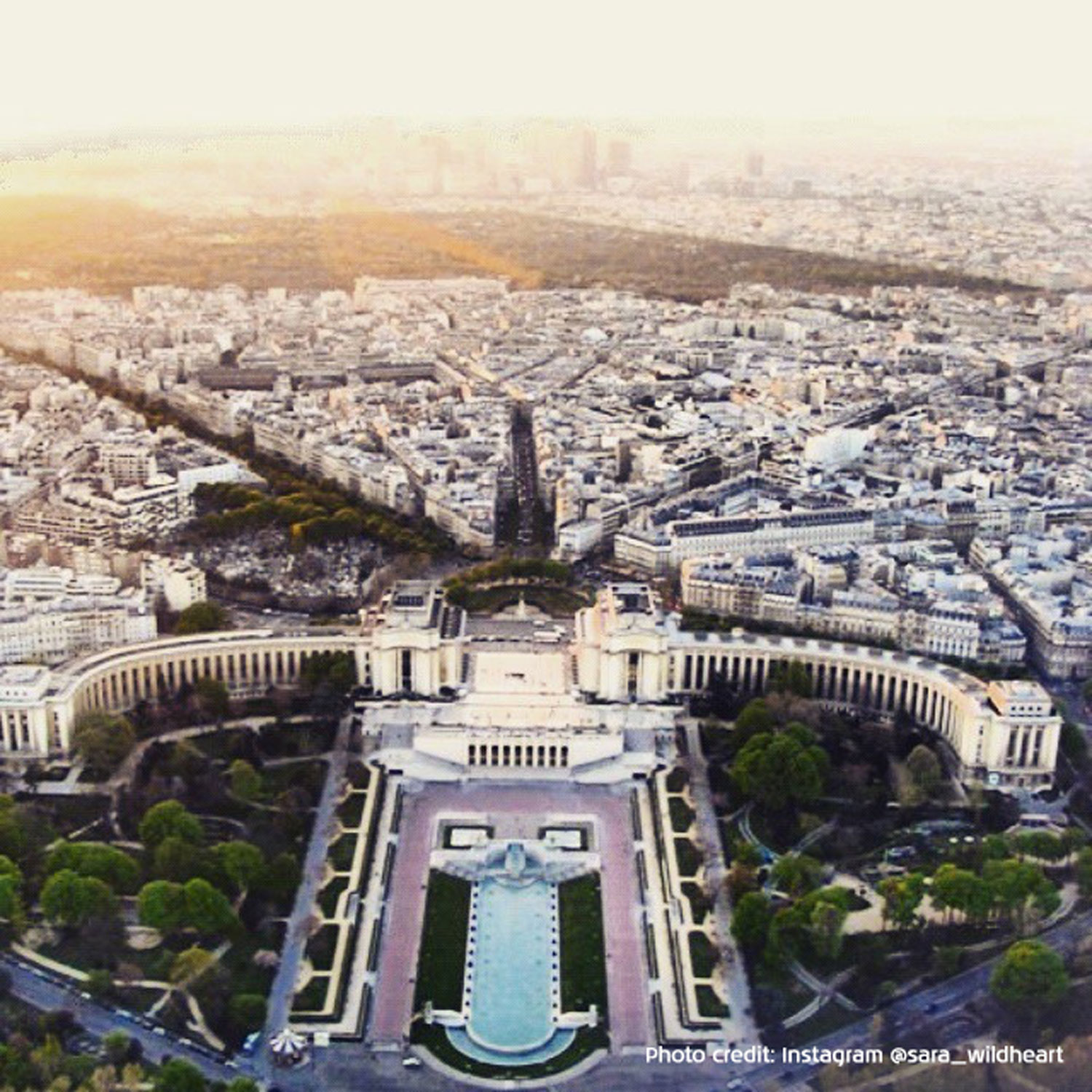 5. A view with love
Everyone finds love at the top of the Eiffel Tower, even those who go up alone, because the view of Paris is simply adorable.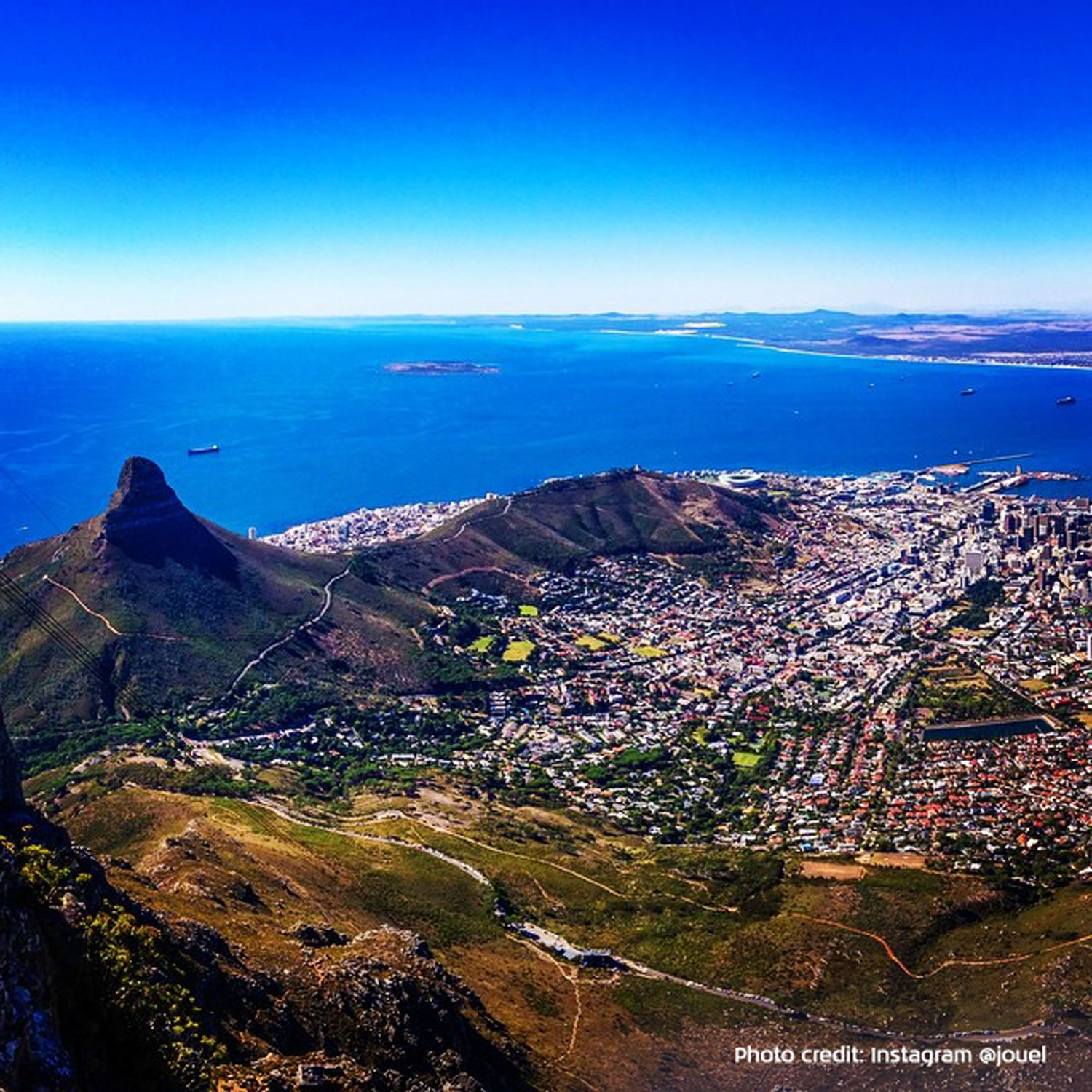 6. Cape Town from Table Mountain
The panoramic view of Cape Town and the ocean is spectacular, and the trip uphill is certainly worth the effort.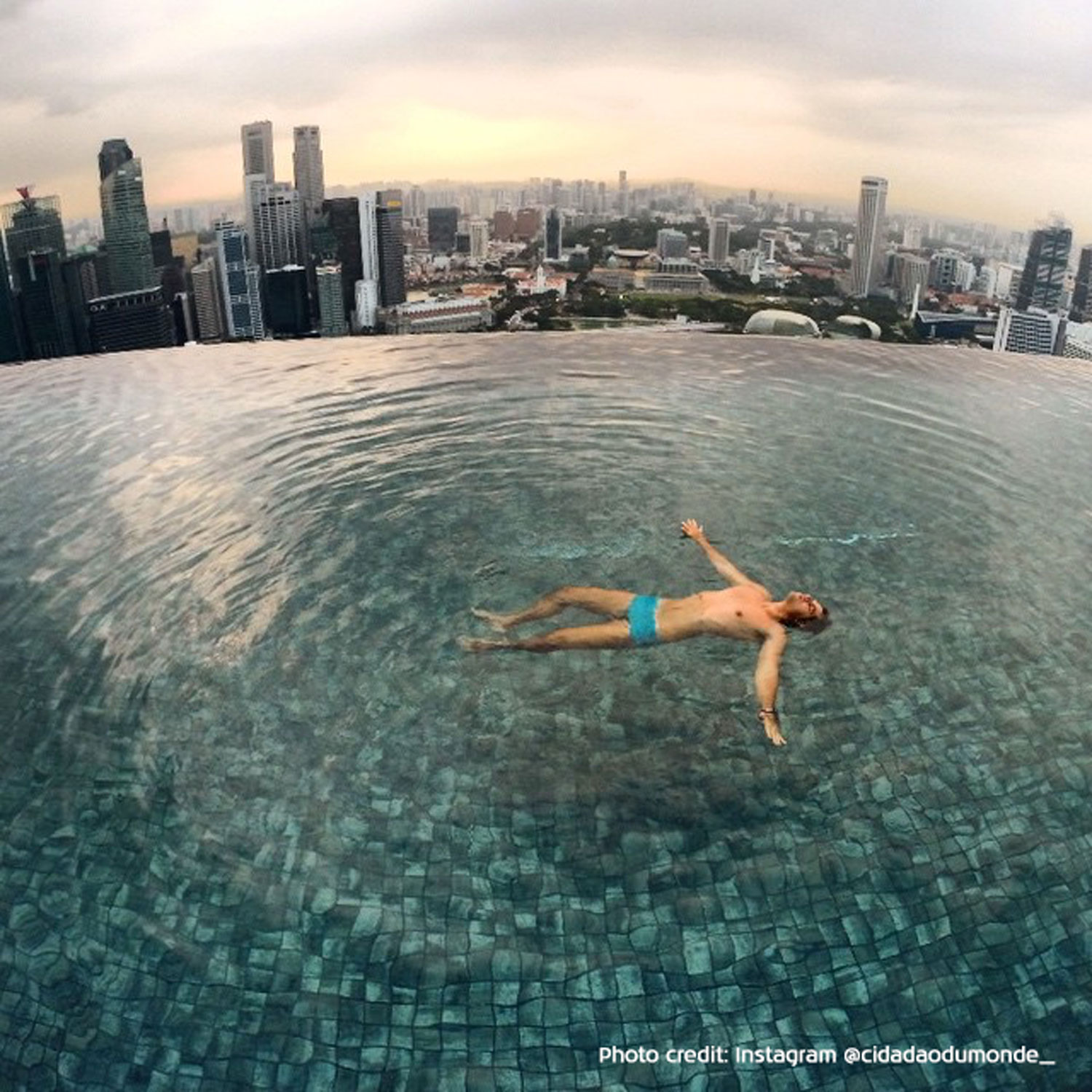 7. Singapore's swimming sights
The infinity pool at Marina Bay Sands Hotel, Singapore, offers incredible panoramic views of the city. Unfortunately, the pool is only open to hotel guests.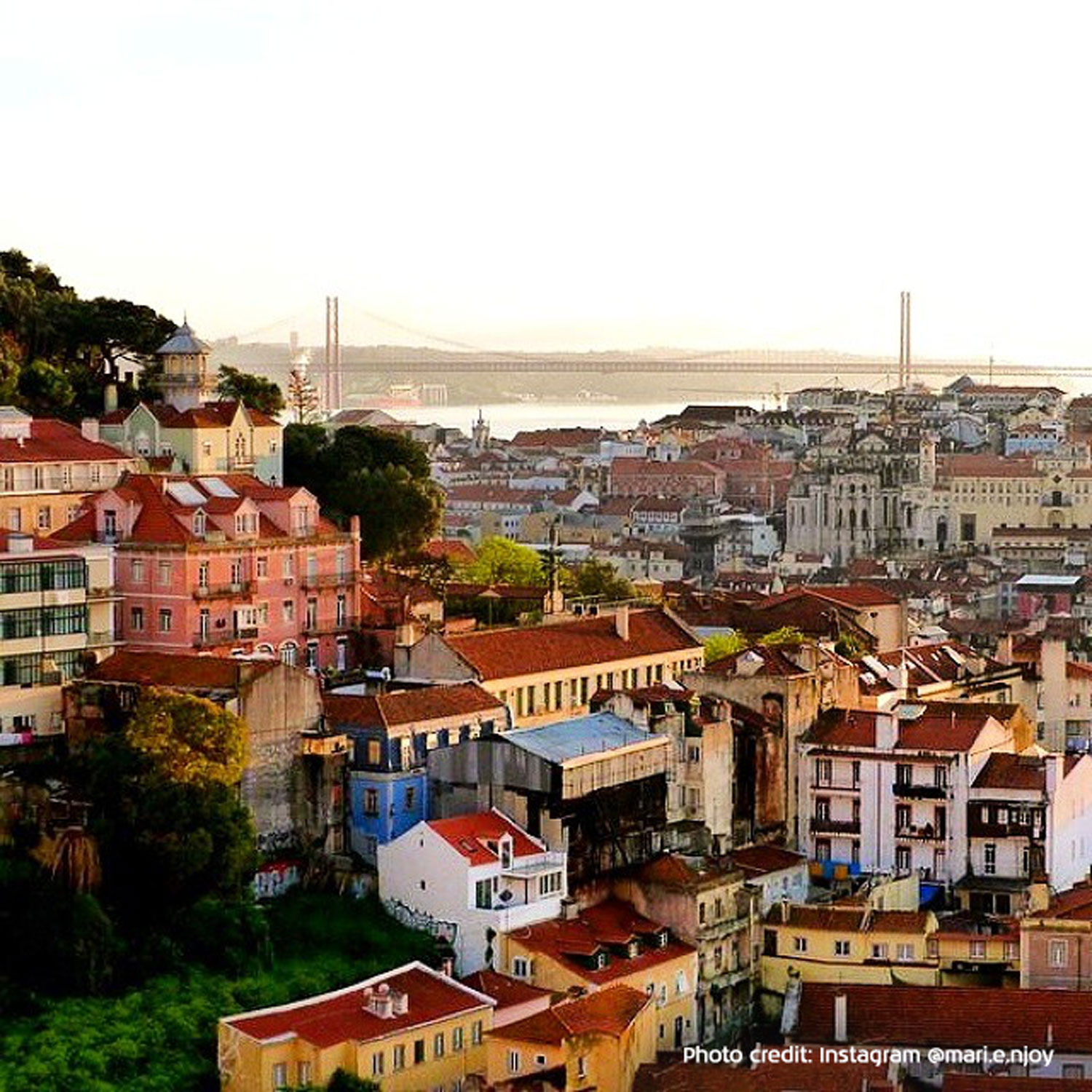 8. Portuguese perspectives
Warm colours, charming architecture and vivid street life – you can enjoy them all at Miradouro da Graça, Lisbon. If you have time, take Tram 28 uphill through the vibrant heart of the Portuguese capital.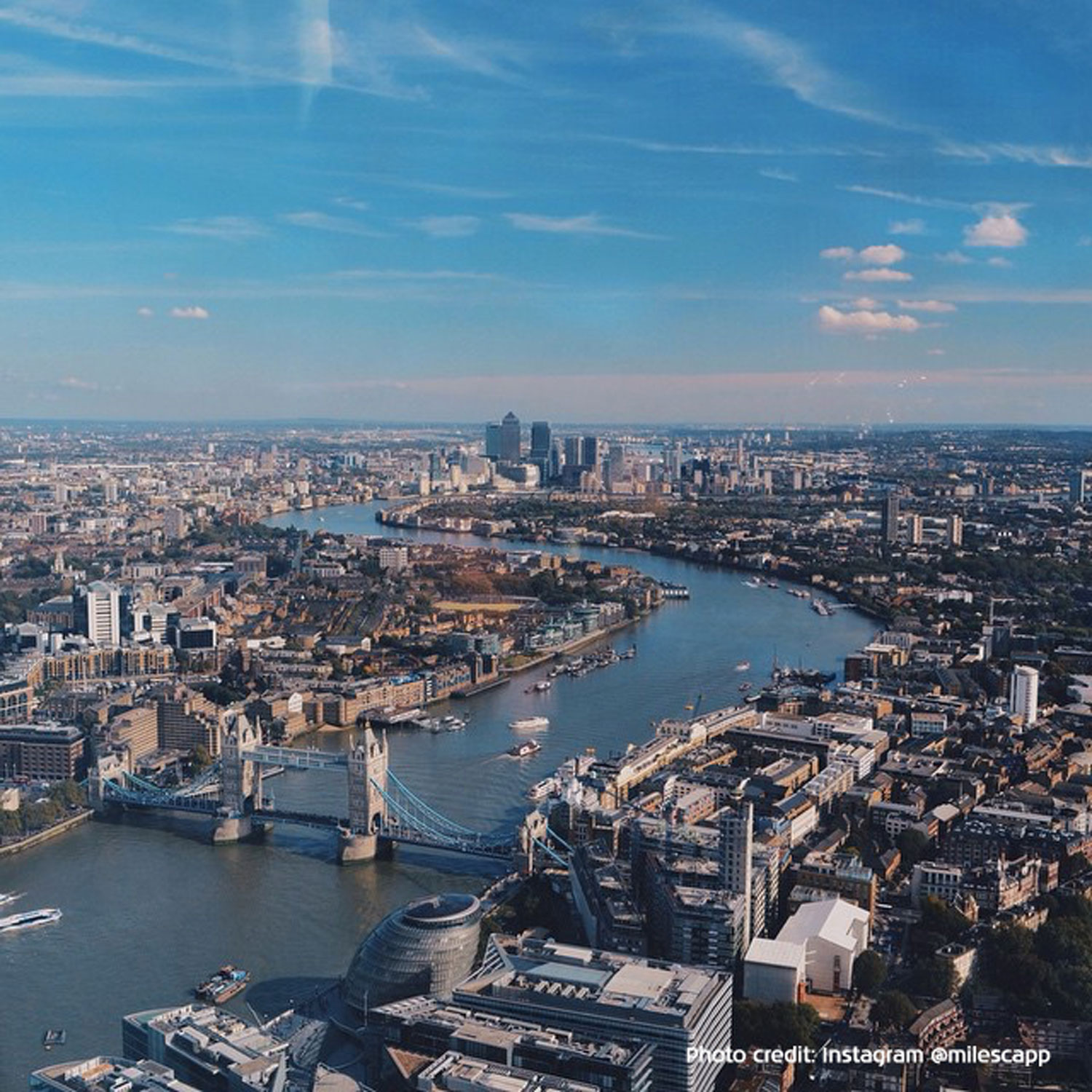 9. The London look
Apart from the London Eye, you can now also enjoy amazing views of the British capital from The Shard. The 360-degree public observation deck is the highest lookout point in Western Europe. Be advised that you should book a ticket in advance, online.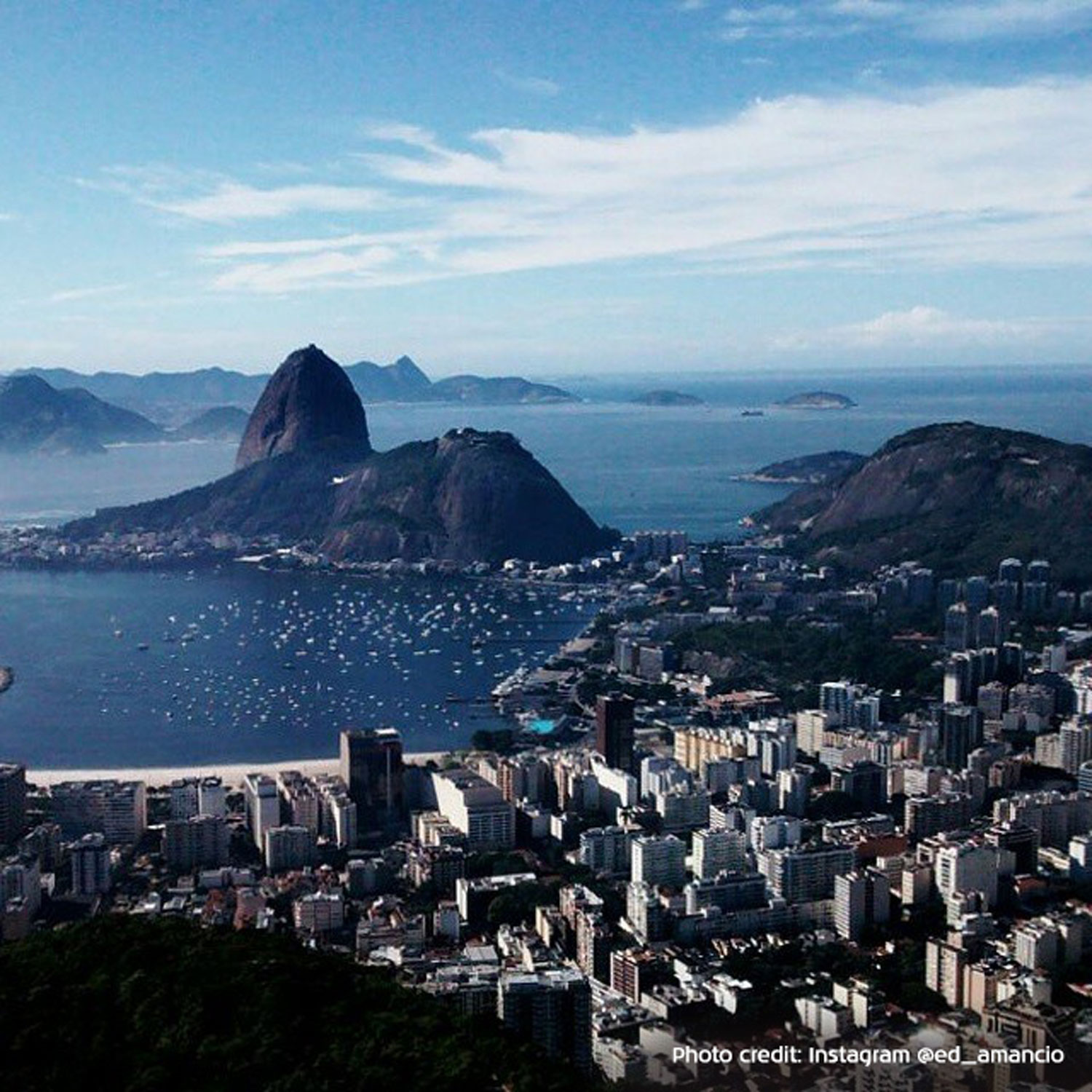 10. Ravishing Rio
From Corcovado Mountain, you can get totally descontraído (relaxed) enjoying views over Rio de Janeiro. The sunsets are even more magical when viewed from the hill. But don't expect to experience them alone!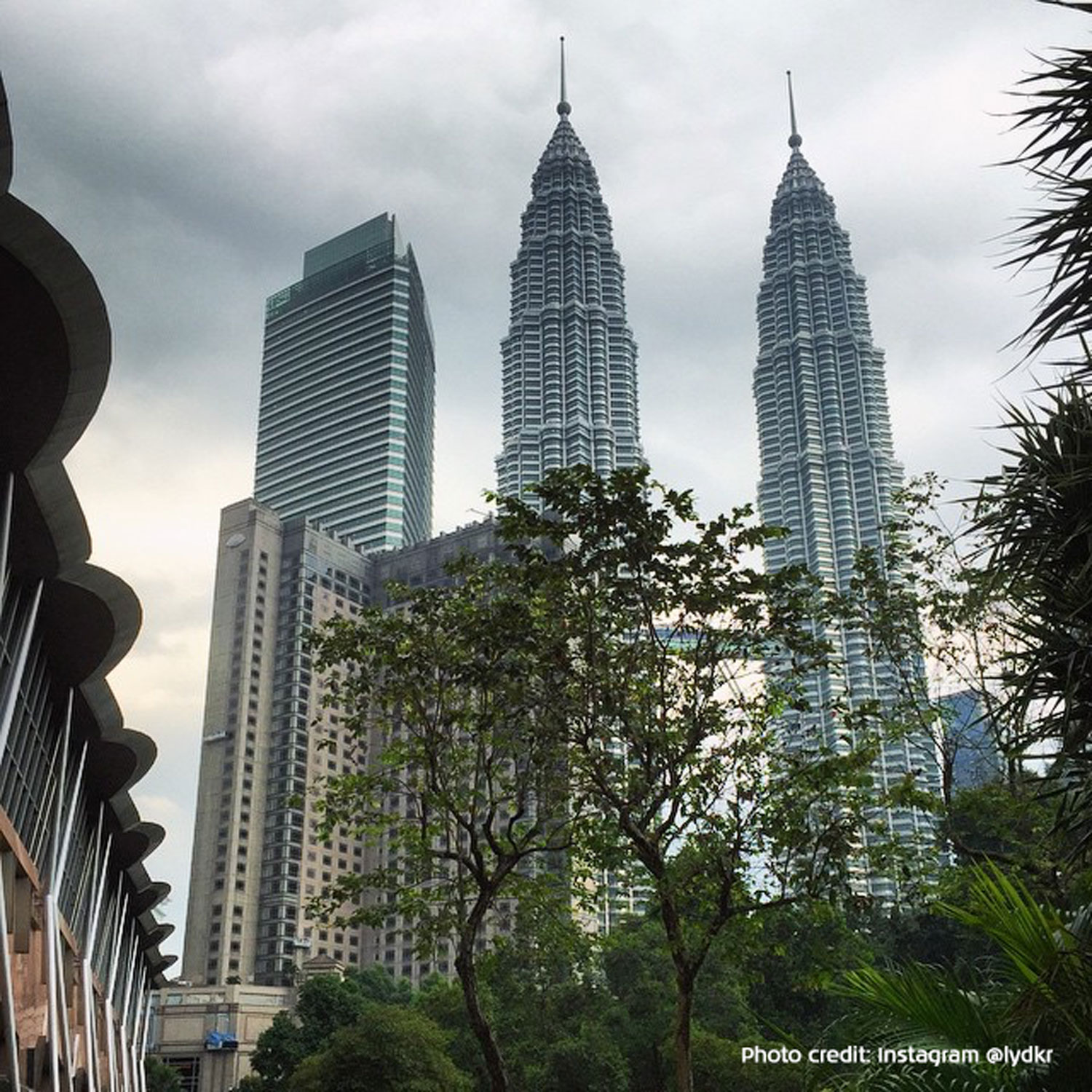 11. Kuala Lumpur and the two towers
The Petronas Towers offer fascinating views from the observation deck at 360 metres. And the Sky Bridge connecting the two towers offers a stunning view of Kuala Lumpur.
Would you like to see your photos on our blog?
Every month we ask our fans on social media to share their best photos with us, related to a certain theme. Next month you can share your best sunrise/sunset with us using #myviewforyou on Facebook, Twitter and Instagram. The coolest photos will be presented in our blog.
If you enjoyed this blog post, you might also like 9 amazing travel views.