Do you have a limited amount of time to explore a destination? Join the club. As airline crew, we rarely have longer than 24 hours. This makes us swift and focused travellers. Check out my video on Chicago to help you get the most out of your trip. 
Chicago Fire
Chicago is the third most populous city in the United States. The city is located on the southwestern shore of Lake Michigan in the Midwestern United States. In 1871 the Great Chicago Fire destroyed a large part of the city. Railways and stockyards survived intact. Surveying the ruins of the wooden structures that had constituted most of the city, the idea arose that, in future, it would be better to construct buildings from steel and stone. This was the start of worldwide innovations in urban construction.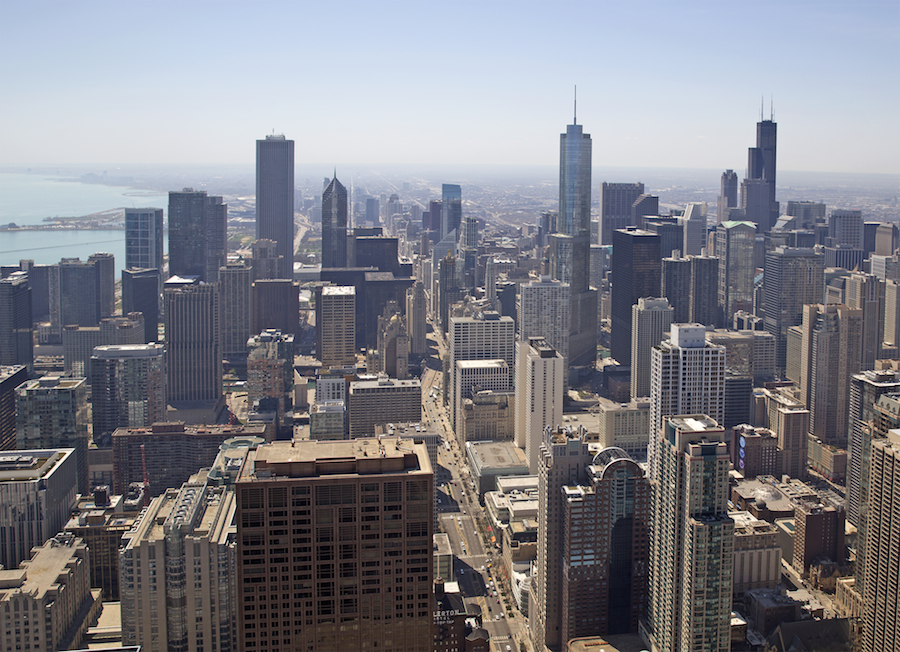 Chicago weather / when to go
The best time to visit Chicago is April-May or September-October. The temperatures then are warm and hotel prices reasonable. The city is full of tourists in the summer, so be prepared for denser crowds if you travel then.
The weather in Chicago can change rapidly with temperatures fluctuating widely in spring and autumn: cold mornings easily turn into hot afternoons. In summer, it is generally warm and can get really hot. Winters can be extremely cold, but this brings the advantage of no queues at museums and cheaper hotels.
Chicago highlights
It is one of the friendliest cities you'll find for visitors and has a wide variety of entertainment on offer, from boat rides, upmarket shopping and gorgeous bars to wonderful open-air concerts and beautiful architecture.
Start your day in Downtown Chicago for some picturesque moments.
After breakfast, go for a train ride on The Loop.
Following your train ride, walk to Millennium Park and photograph yourself with one of Chicago's modern landmarks, Anish Kapoor's sculpture "Cloud Gate".
Then cycle along the lakefront.
Don't forget to stop at a lovely place for coffee and a donut.
Go shopping on Michigan Avenue, also known as the Magnificent Mile.
Hang out and have fun at the Navy Pier.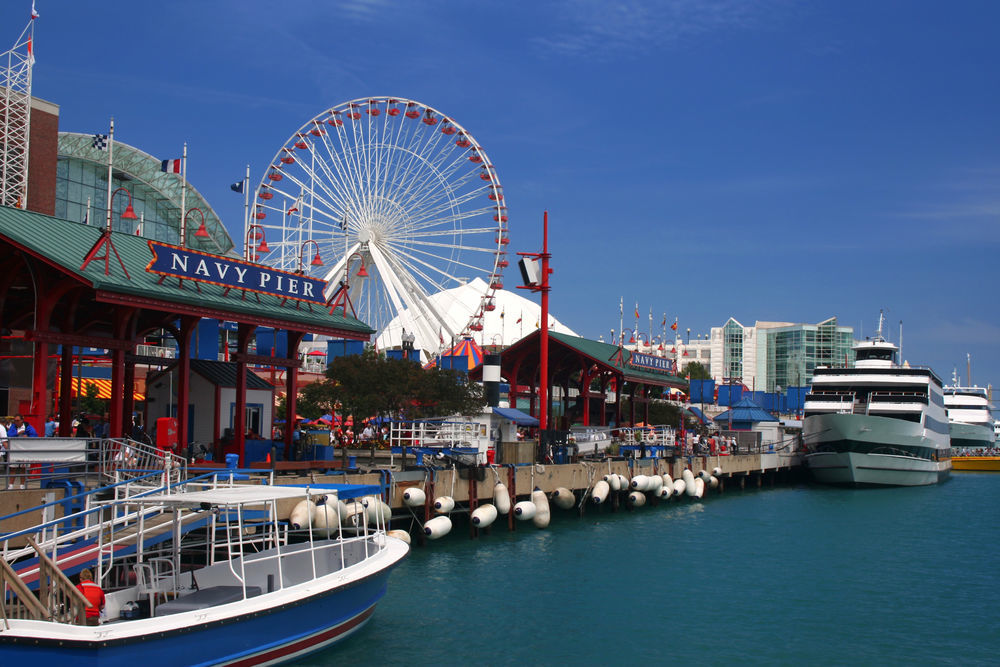 Or, take a boat trip on the lake and the Chicago River.
Afterwards, go for a stroll along the Chicago Riverwalk, the pedestrian waterfront on the south bank of the Chicago River, where you will find lovely places for a drink or a meal.
End your day at the Signature Lounge on the 95th floor of John Hancock Center.