4 Photos of Naked KLM Aircraft Leaked!
Oops.. A couple of photos of naked KLM aircraft were spread across the internet last weekend. So I made it my mission to figure out what had gone wrong.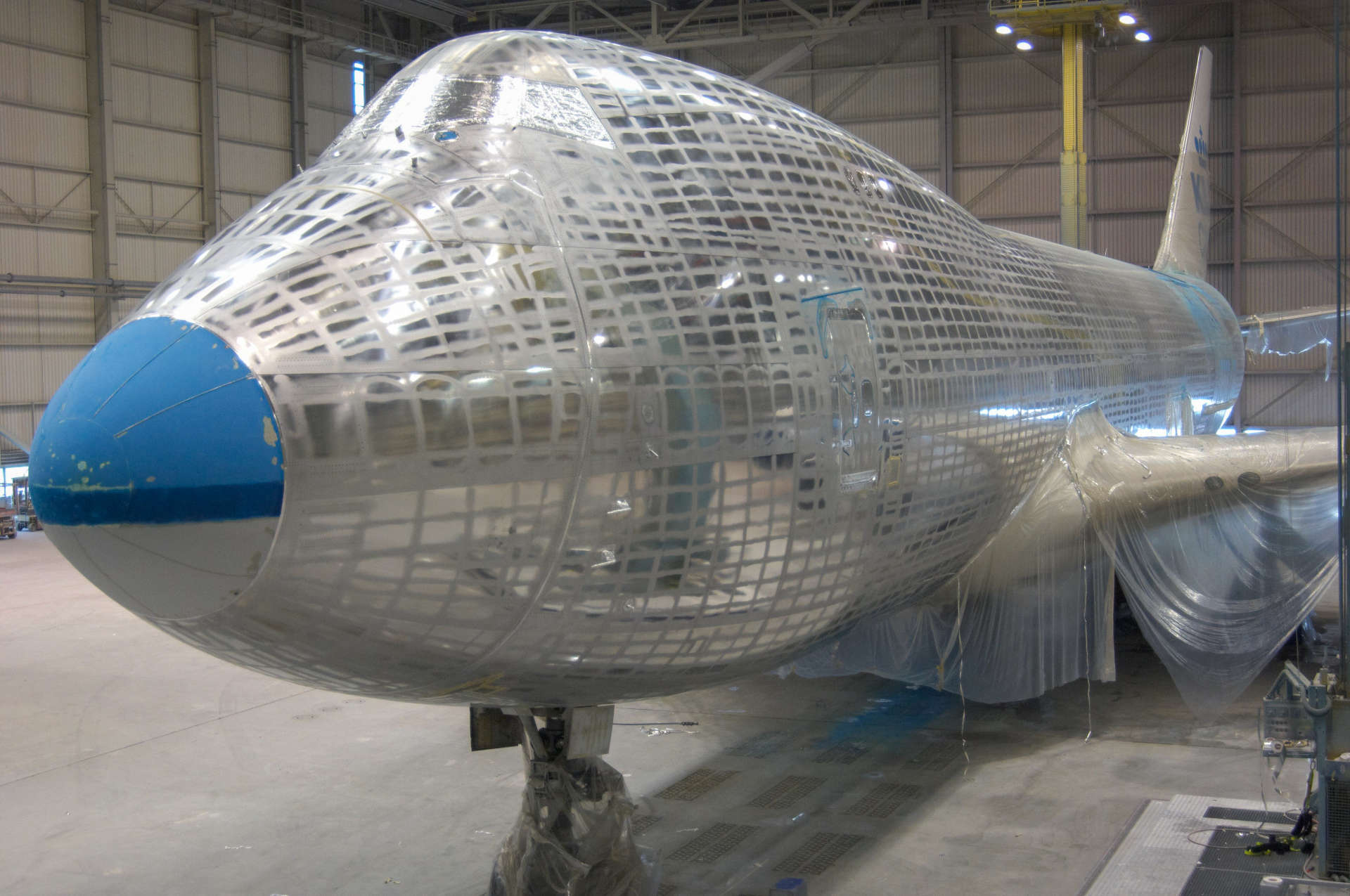 One of the naked 747's
I asked the KLM media department about what our statement was. Their message was clear: "We don't want our aircraft flying around naked". I agreed. They should at least wear a coat(ing), so that everyone knows who they belong to.
Deciding it would be best to find out what had happened straight from the horse's mouth, I went to a KLM Hangar to ask a plane. I stood in front of this massive, magnificent 747 and put my question. "Brrrrrrrrrmmmmmmm, wiiiieeeeeeeeh, brrrrrrrrm", it responded. Fairly cryptic, I thought.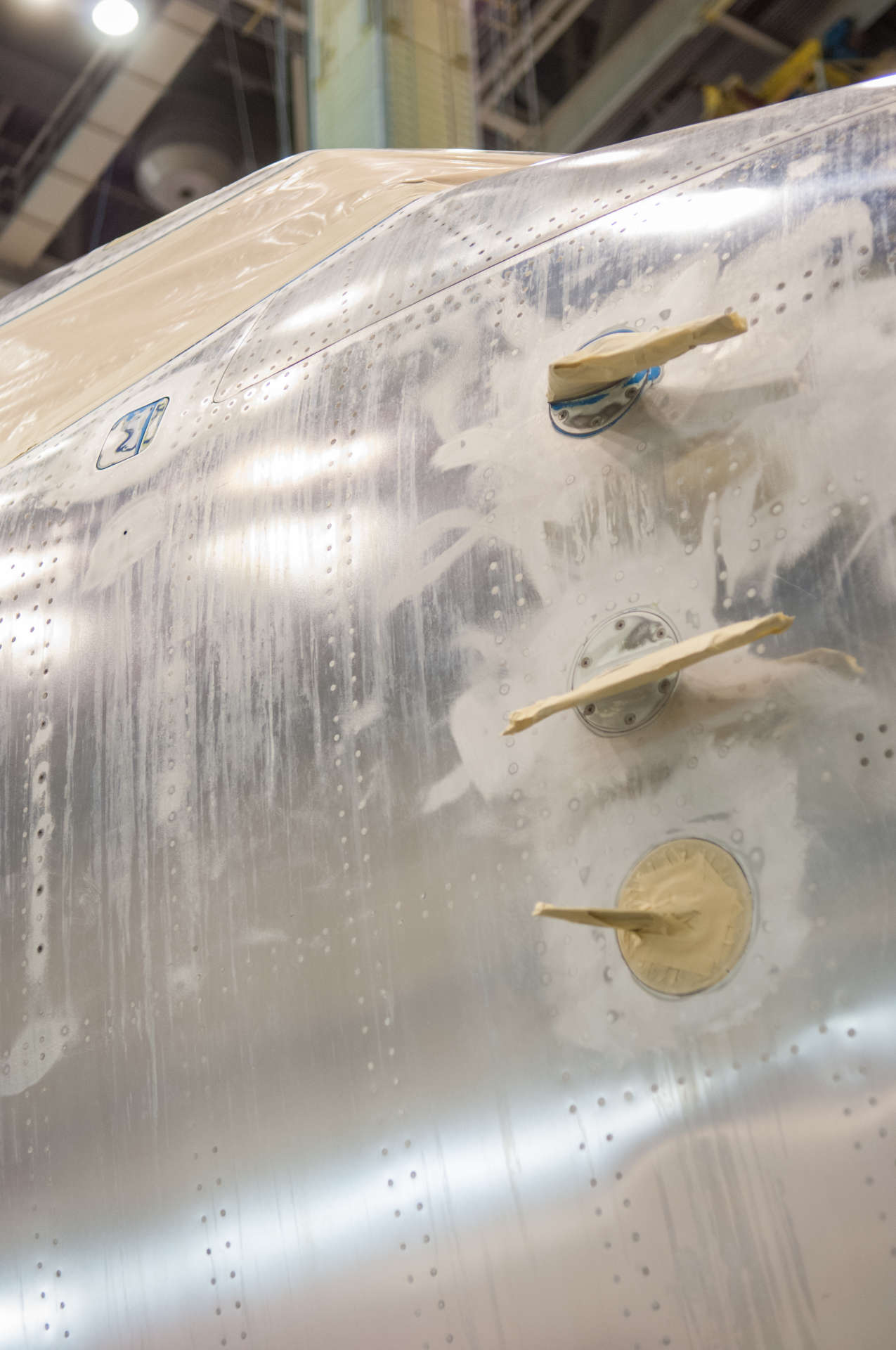 This close up reveals … the first layer
A KLM engineer, who came by, told me that one of the Boeing 777s in the photos doesn't want to fly in the open anymore, she's too embarrassed.  The other aircraft keep looking at her, the airport radio tower contacts her more often than before and the wind whistles continuously when she's up in the air. I felt sorry for this Boeing 777.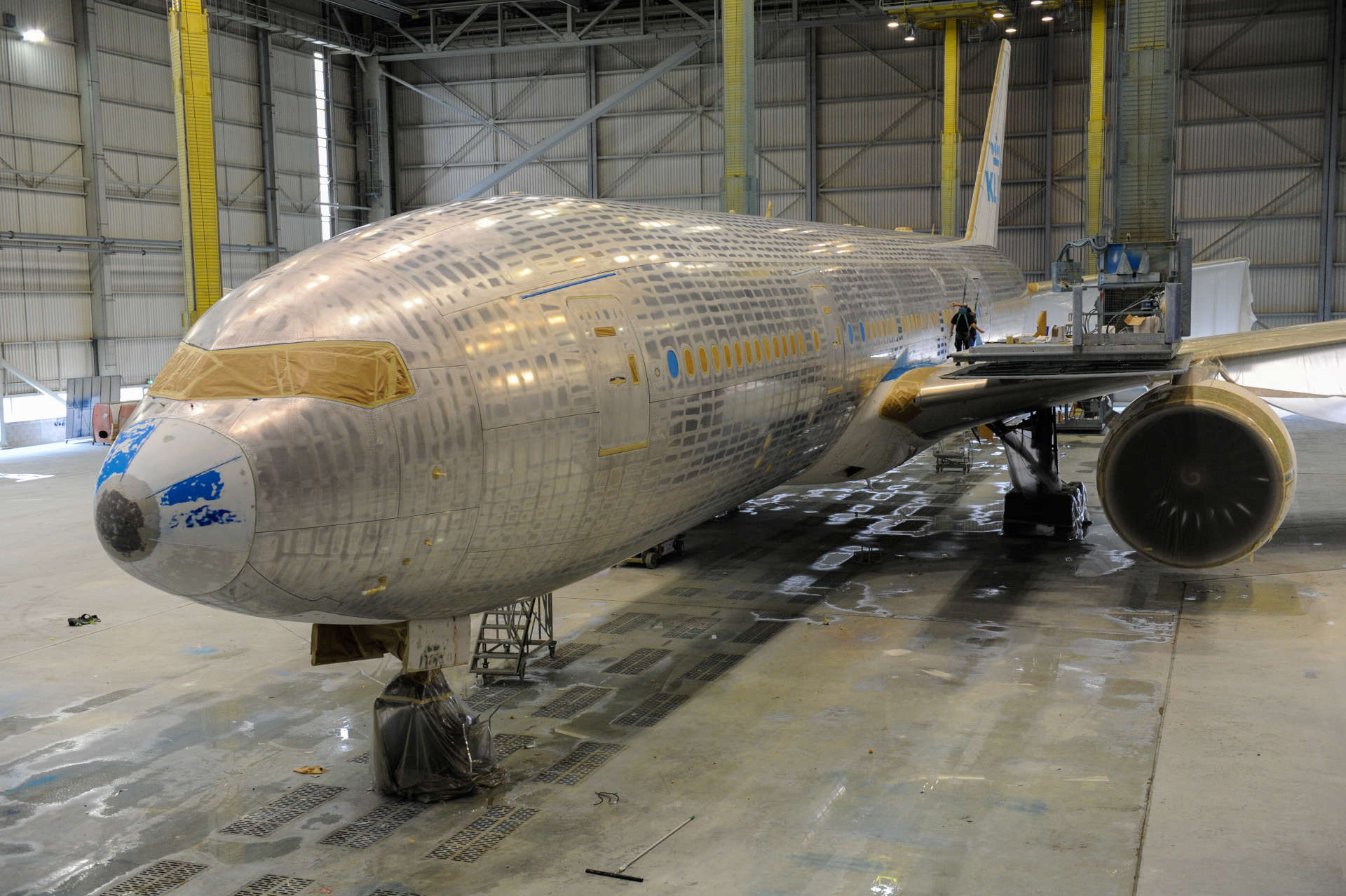 A Boeing 777 'full frontal'
The engineer continued with some more 'insight information': these planes get stripped naked every five to eight years. This isn't usually a problem, because  the hangar is a safe environment and the aircraft are comfortable enough about revealing themselves. But nowadays, with the rise of social media, it's a cinch to share pictures with friends, family or the world. Photos can be so easily leaked. You also get loads of hits if you Google "painting KLM aircraft".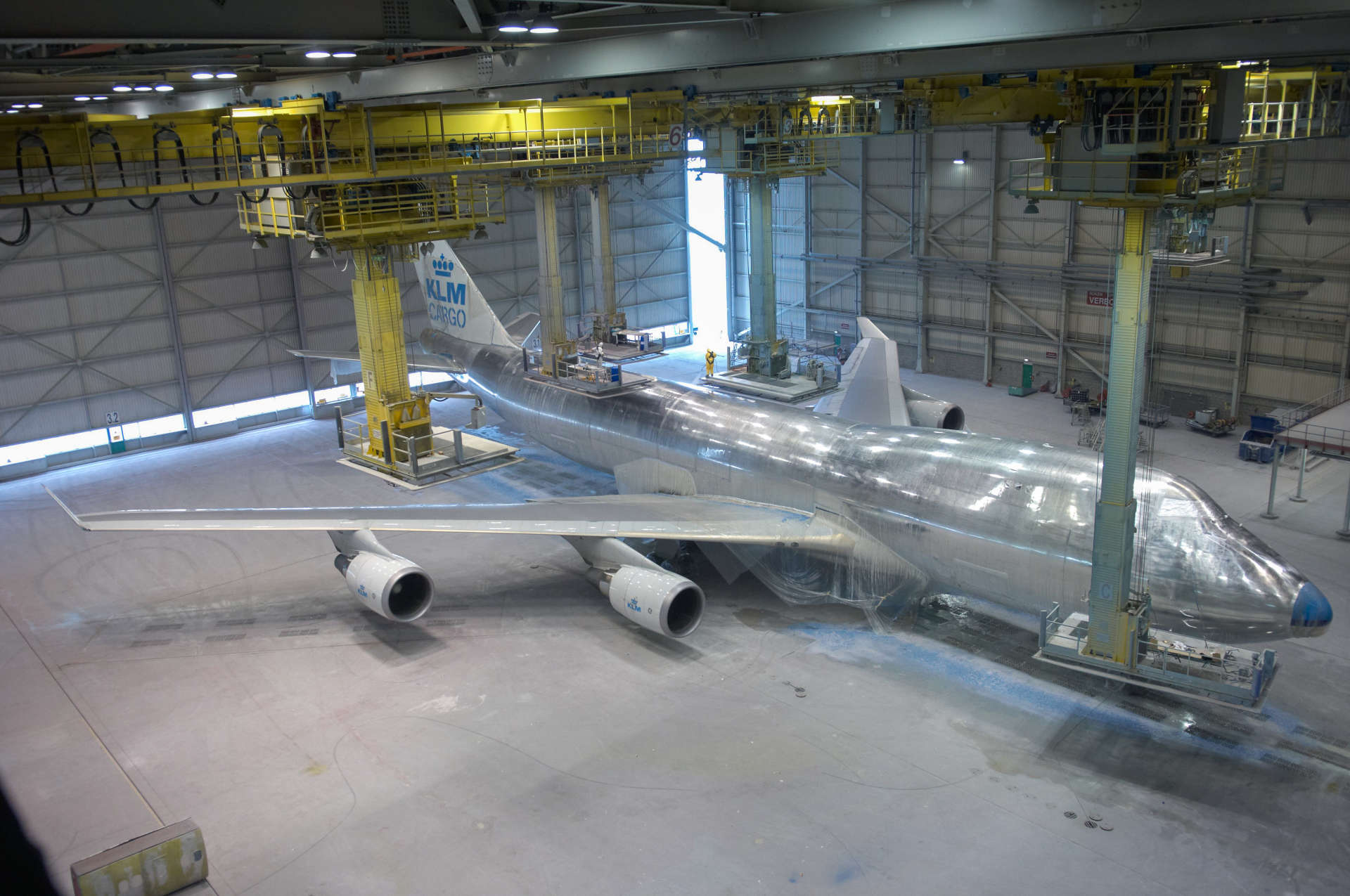 The 747 hiding behind a pole
So perhaps it's not that much of a problem, after all. Perhaps it's just, well, operation as usual.
I was about to leave the hangar when I bumped into the KLM Decoration Operating Officer. He told me that this procedure is, in fact, absolutely normal. 'Going naked' is part of the painting process. They know that this is one of the procedures from day one at KLM. He even referred to another blog, written by a former colleague of mine, which describes how to paint a plane.
So does this mean that our aircraft can fly around naked all over the internet? Well, yes they can. But please don't bully our Boeing 777  ;-).