5 Tips to Pack Like a Pilot
Though it looks like I'm the worst procrastinator when it comes to traveling, having lived out of a bag for more than a decade as a pilot I can quickly throw together a 17kg case only 10 minutes before leaving. This contains 5 days of clothing both work and casual, adapted to various climates, alongside gym clothes and a few extra essentials. 
Tips packing your suitcase
Packing can be a nightmare for even the most seasoned traveler, especially if you're packing for different climates and special occasions. So, for all of you on the cusp of throwing your entire wardrobe into that Samsonite, here are my top 5 tips from within the industry to packing like airline crew.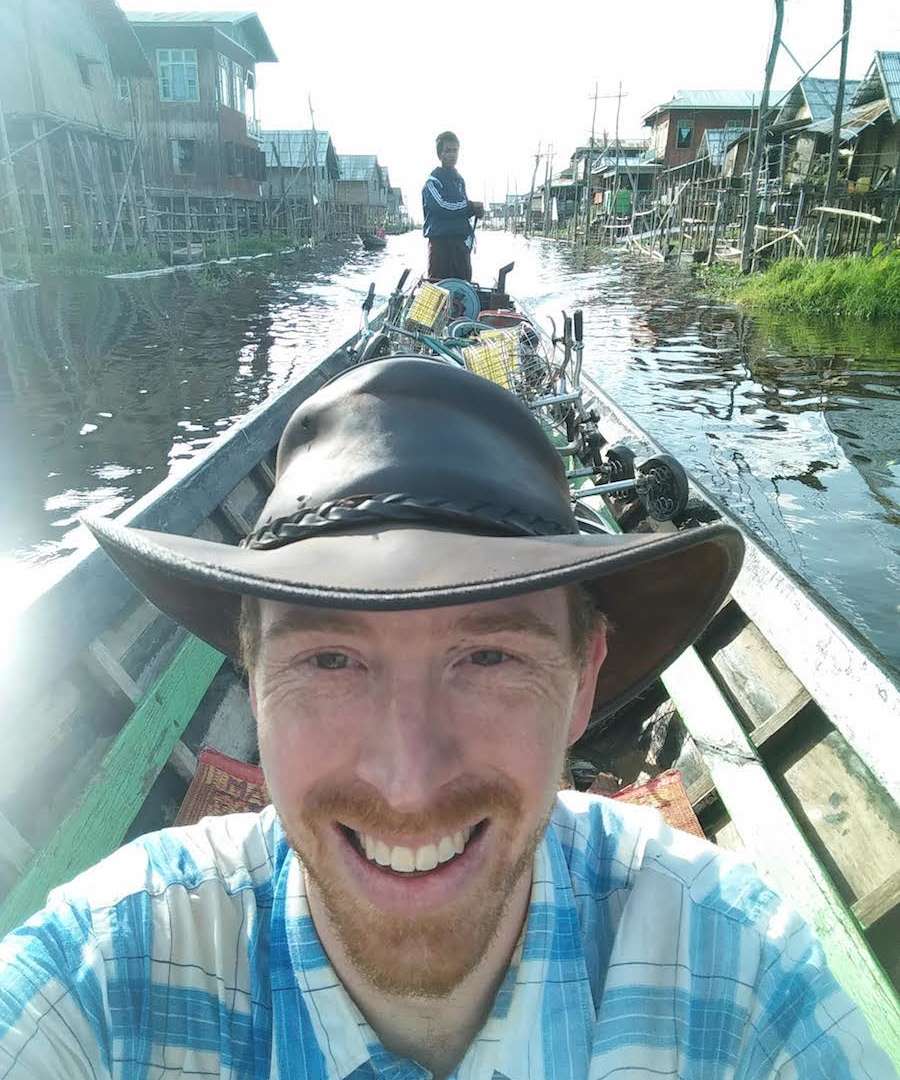 1. You can never plan on every eventuality, so don't pack for it!
I'm sure anyone can relate to unpacking your bag after a trip only to find half of what you packed unused. That's extra weight you've dragged along with you 'just in-case'. You're much better off packing what you know you'll need, usually just one change of clothing for each day away.
If you're going to be attending formal as well as casual events, then pack smart, pack clothes that are a little dressier than casual, a little more fun than professional. You can always dress things up and down with accessories like ties or scarves. My favorite is the buttoned short-sleeved shirt; works a treat on the beach, and is dressed up under a light neat long-sleeved sweater.
A business trip where you want to hit the gym and pool? Pack a pair of swimming shorts with pockets, they'll cover you for treadmill as well. And if you still worry you might be missing something when you get to your destination, don't forget…
2. Burkina Faso also has shops
I can't stress this enough. Whether you're headed to the Himalayas, the Amazon basin, or taking the slow boat to Antarctica, you'll always find someplace that sells what you forgot. What's more, it's a great way to treat yourself to a souvenir you can enjoy for years after your adventure. Gone for more than 10 days? Consider washing on your way, pretty much the whole world does laundry.
And if you're worried about being that off-sized difficult person like me (shoe size 47, US 13 ), don't fret. Where you can buy it, or wash it, you can also repair it. The greatest pair of jeans I've ever seen belongs to a Brazilian globe trotter whose 13 year vintage blues have been patched over with material from all over the world, each piece a different story. Incidentally, on the topic of Jeans…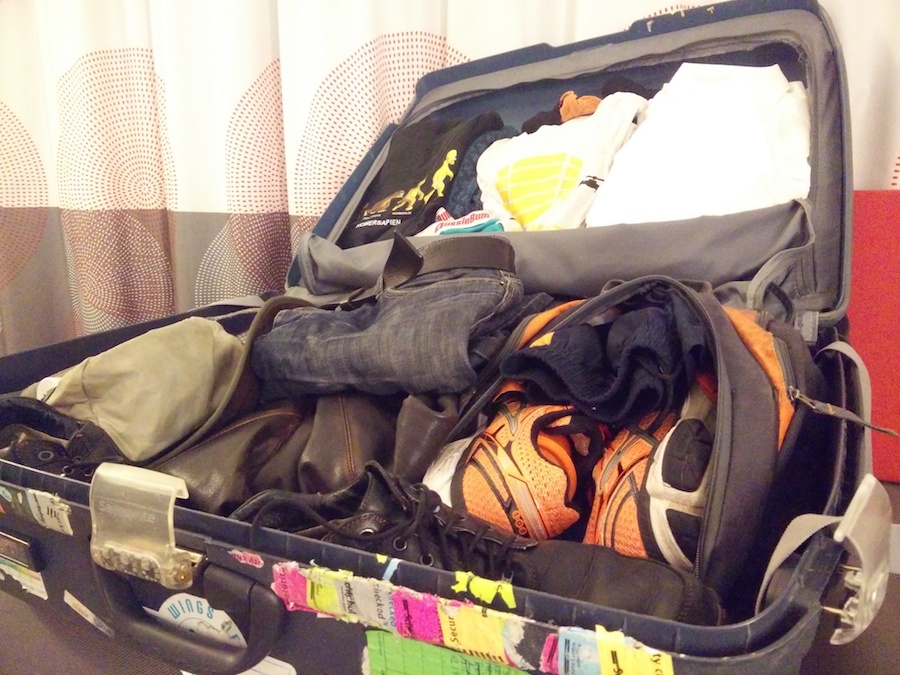 3. Jeans and Trekking gear are your best friends
Denim is the greatest piece of multipurpose fabric around. Seconded by Gore-Tex. If you don't own a good fitting pair of dark blue jeans that can pass with a shirt/blouse on casual office day, get one. Now. Check for pocket size and durability. Purchase. Congratulations, you now own your primary travel clothing item, worldwide.
Denim is brilliant, incredibly durable, and easy to clean (even with wet wipes). Second, get yourself trekking essentials; a thin all weather waterproof Gore-Tex jacket with collapsible hood, neat looking dark brown/black/blue trekking shoes that breathe in warm conditions, and lightweight tear-off khaki slacks (the kind where you can unzip the trouser legs into shorts). All three are lightweight and compact, quick drying, and will keep you warm or cool in all conditions. If you're worried about not being fashionable for an unforeseen event, revert to point 2.
4. Have your basic 3
When it comes to packing, you'll always forget something. Some of these will cause a bit of headache if you need to replace them on the road. These fall into your basic 3 essentials, so it's good to define what they are for you and you'll be less likely to leave them behind. Here are mine.
Personal Hygiene
A simple toiletry bag, containing your prescription medication, deodorant, toothpaste, and a travel hair brush (better than a comb, one of those fold and pop out types with a mirror set in the handle). If you need to pack make-up, take only the basics. A great tip; Keep a plastic resealable bag in your toiletry bag for airport security liquid restrictions.
Spare Undies and Socks
You can always get some on the road, but you don't wanna be going commando trawling a Bangkok market with an upset stomach. Carry one extra pair of socks and undies, two if traveling for more than a week (You can wash/repair items on the road, see point 2 above).
Mobile Phone with it's USB charging cable
I'm always amazed at how essential a smart phone can be when traveling. From getting urgent help if you lose your wallet to locating your accommodation in the middle of bum-poo-nowhere at 3am, you'll be glad you have your phone. Keep it charged and skip the power adapter plugs by packing a USB charging cable, USB plugs are EVERYWHERE.
Keep your basic 3 with you at all times, have it in your carry-on (cabin) luggage; You don't want to find out your check-in (hold) baggage, with medication, has gone missing along the way. And if you do forget something, no drama, see point 2 above.
5. If you're gonna wear it on the way there, make sure you're gonna wear it when you're there
Imagine you wore your goose feather jacket from home through a mild blizzard on your way to Vancouver airport only to then drag it for 5 days through the streets and malls of Dubai. Not handy. If you're gonna wear it on your way to the airport, think about how you could use it where you're going; remember in cold climates you can layer clothing that you'll use individually at your destination. This also saves packing space. My last trip to Myanmar had me leaving Amsterdam wearing a thin but warm hoodie underneath my thin Gore-Tex waterproof trekking jacket.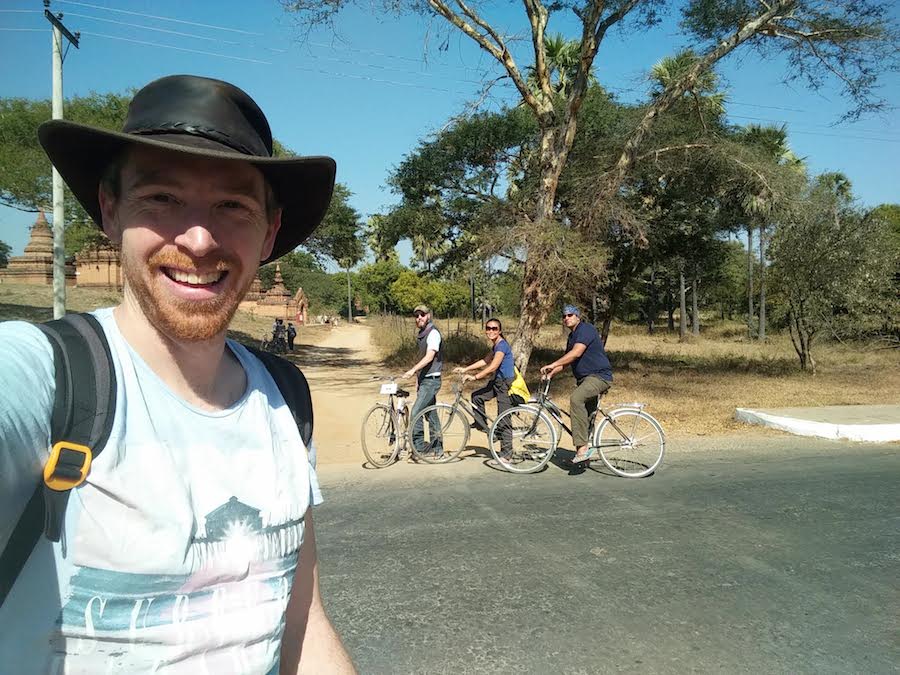 That's it, that's how I, and most of my colleagues, handle our trip bags, which we kick together 10 minutes before we kiss our loved ones goodbye and head out the door. I'd love to hear if you have any tips as well that you'd like to share, maybe you could help me bring my baggage down to 16kg! Above all, I hope this helps make your next trip stress and worry free. Traveling should be about enjoying the independence that comes with the adventure.
Sounds familiar?
It's quite possible you've heard or read this before. We've posted this blog in March, 2016. So this actually is a repost. But let's be honest: you can never have enough packing tips, right? ;-)