6 Reasons To Visit Pretty Portland
Portland, Oregon. A city full of life. A city known for its well-maintained parks, varied nightlife, excellent microbreweries, breath-taking surroundings and European ambiance. Portlanders are proud of their city and that's not without good reason.
1. Delightfully dilly
The city's unofficial motto is "Keep Portland Weird". But are Portlanders really that weird? Certainly, but what it all hinges on is that they embrace self-expression. Everyone tries to make his or her own piece of Portland as attractive, unique and innovative as possible. And because of this, you won't get bored quickly in this American city.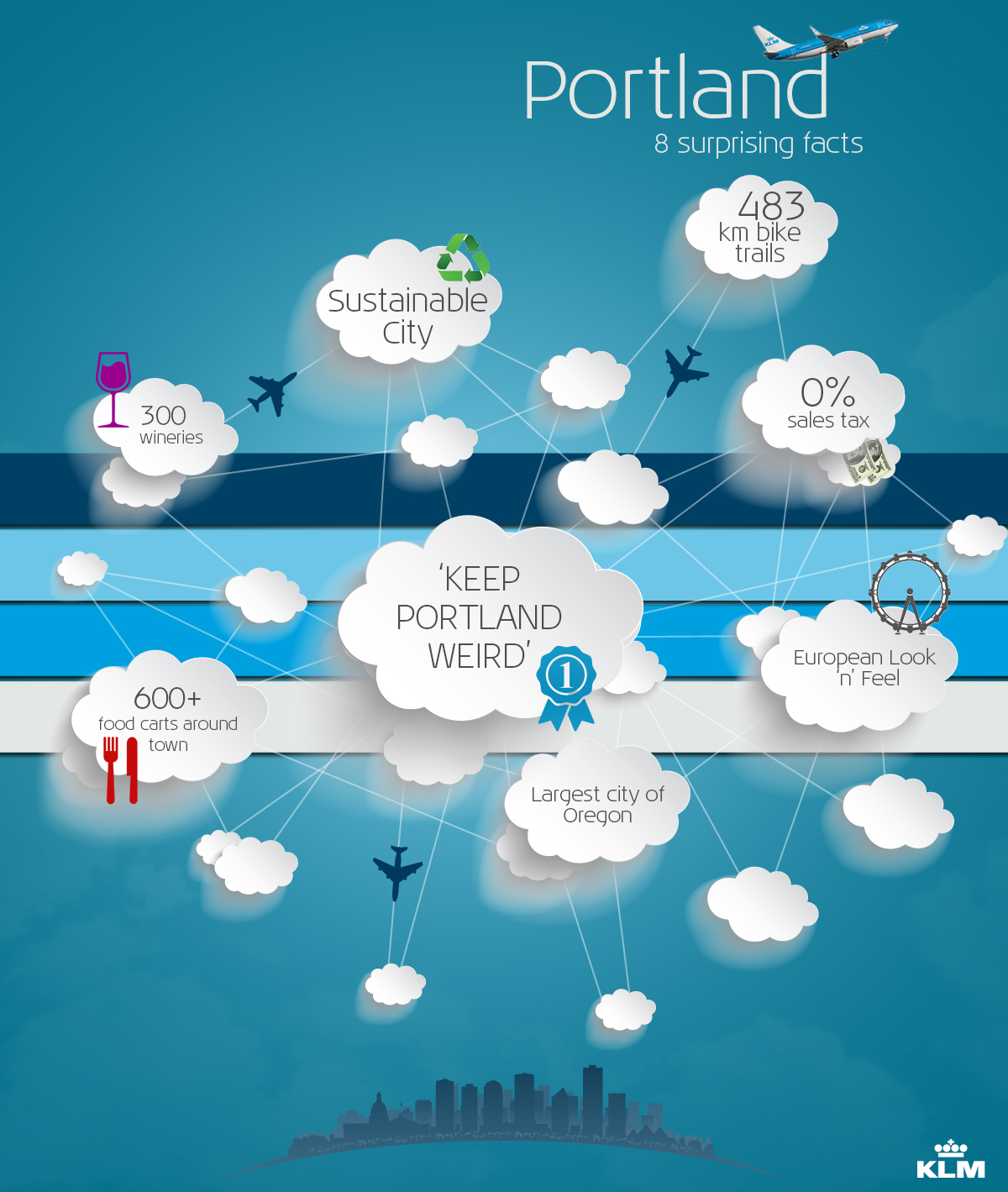 2. Green, greener, greenest
From rocky hiking trails to zip lines and from a tranquil fishing trip to skiing down Mount Hood: Portland is green. The city is steeped in natural beauty, but it also holds sustainability in high esteem.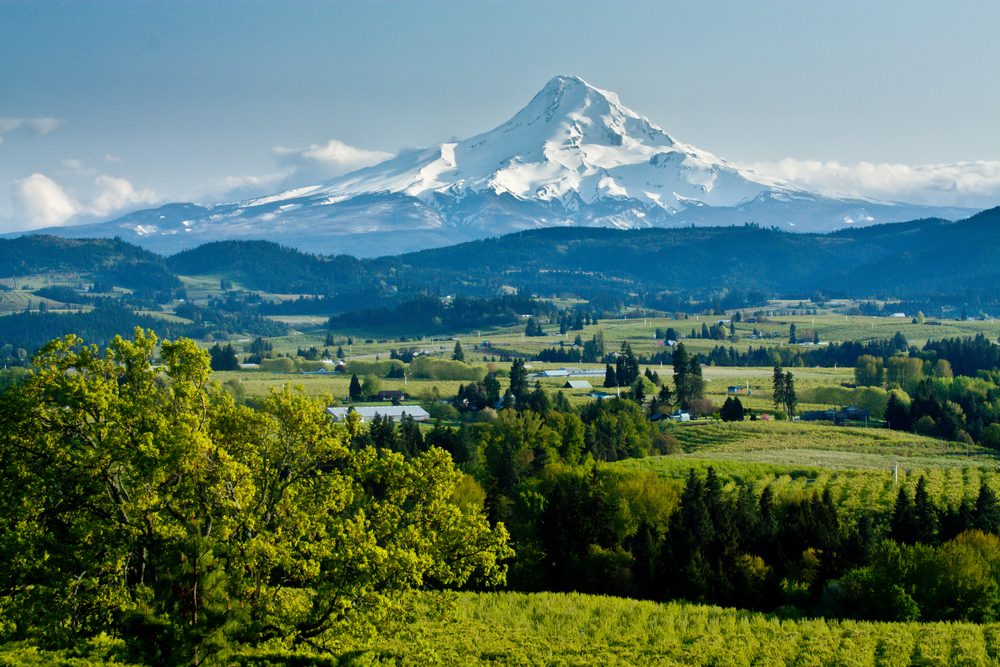 3. Safe cycling
In contrast to other big cities in the US, cycling across town doesn't involve taking your life into your hands. Portland in fact has the highest number of inhabitants who cycle to work in the country. In total, the city has 483 km of cycle paths.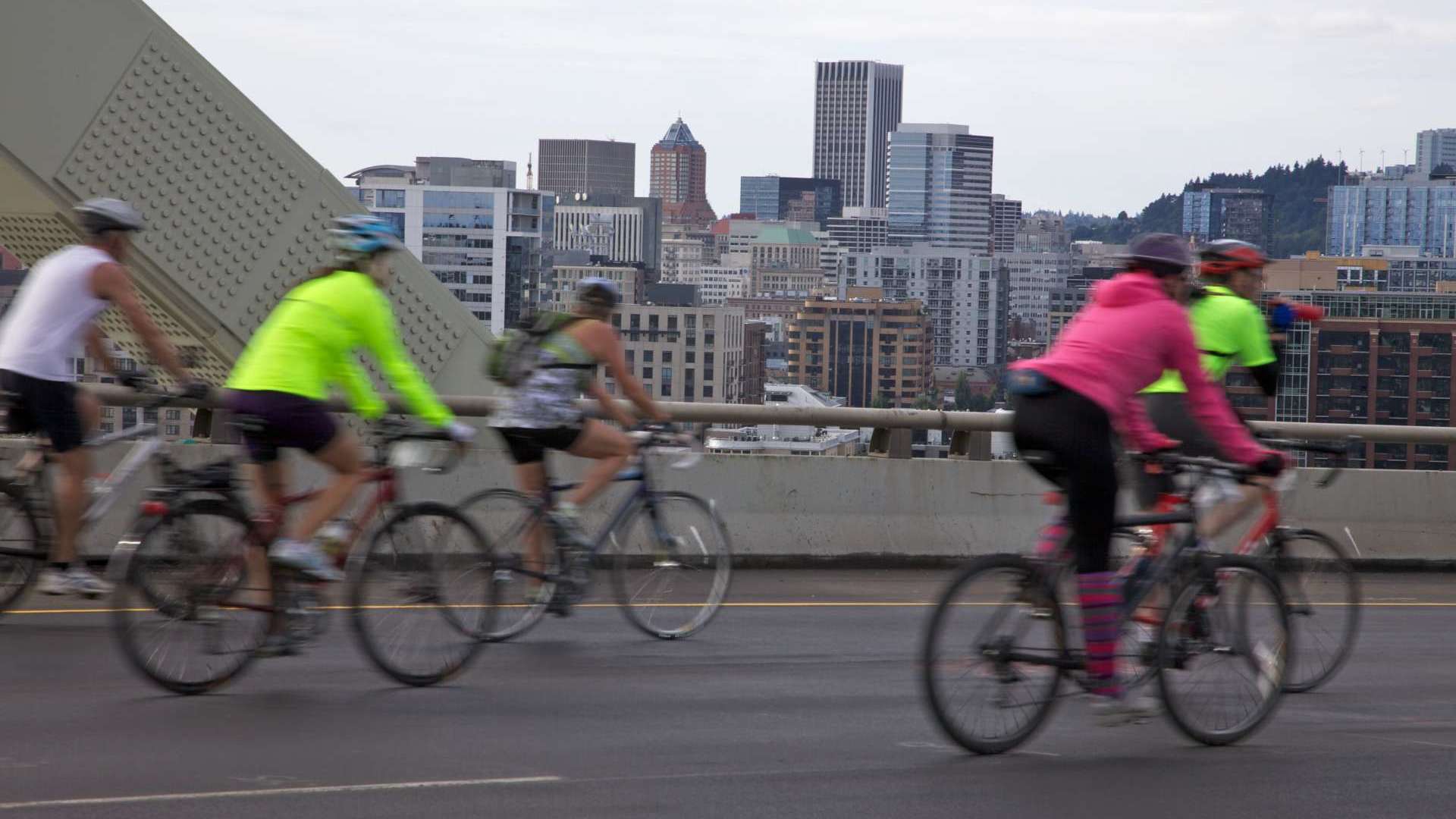 4. Wine is good
Portland is well known for its many breweries. But did you know that Oregon also produces loads of wine? Scattered across the state, you'll find more than 300 wineries and 500 vineyards. Many winegrowers sell their produce by opening up an urban wine bar. The oldest wine bar in Portland – Hip Chicks Do Wine – first opened its doors in 1999. Additionally, you'll find the Southeast Wine Collective on Southeast Division Street: 10 wine bars housed within the same complex.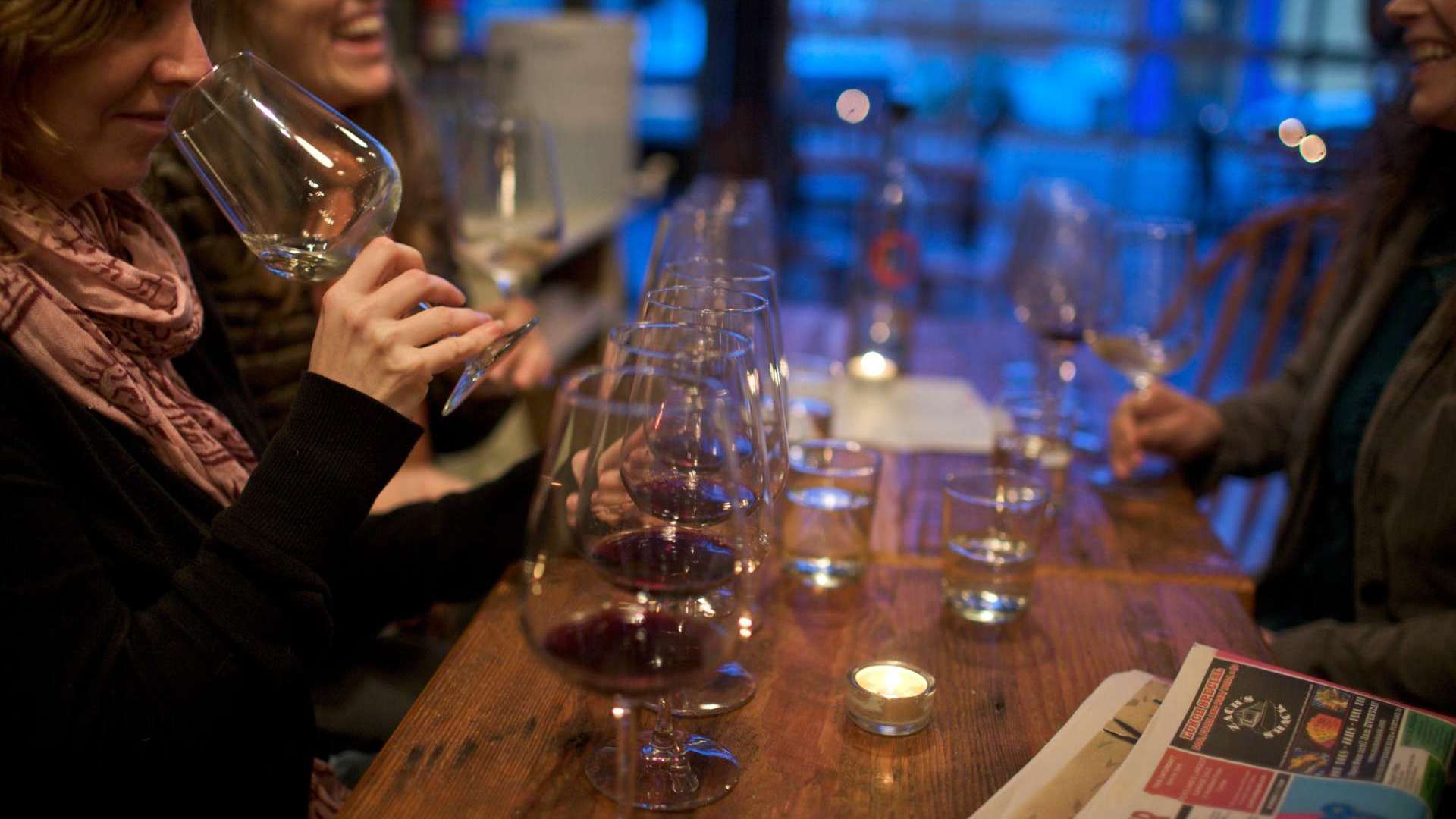 5. Food truck tradition
To accompany a good glass of wine, Portland is also home to a host of delicious eateries. The city is home base for no more than 600 food trucks. CNN even labelled the city as having the best street food. For example, you can visit Southeast Hawthorne Boulevard at any time during the day for breakfast from the yellow Fried Egg I'm In Love bus, pick up a slice of pizza from Pyro Pizza and close off your evening with an Eastern dinner at Nong's Khao Man Gai (or at any one of the 597 other food trucks).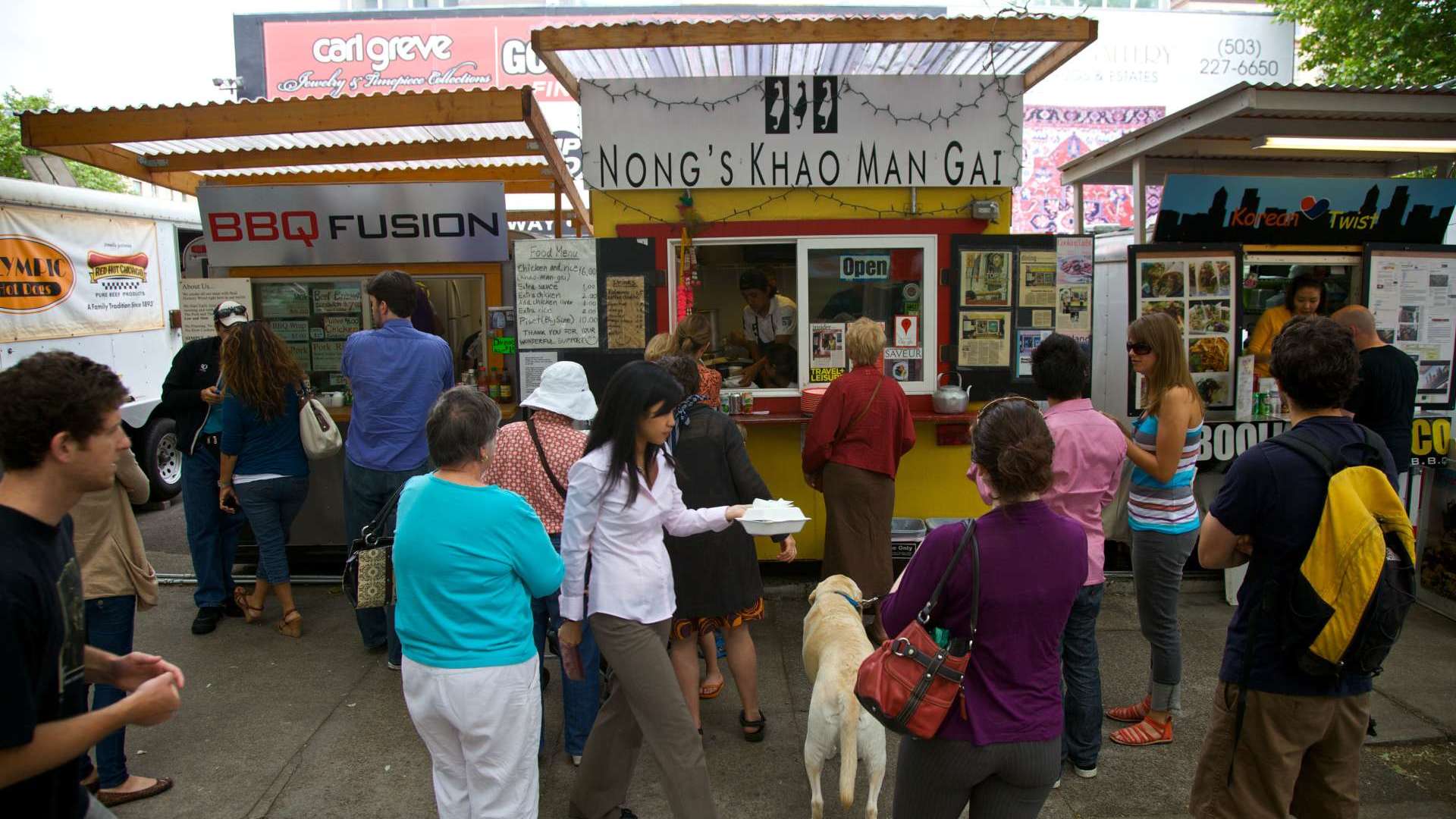 6. Excellent shopping
If you're out for an extravagant purchase of a well-known (and expensive) brand or a handmade souvenir, all items available in Portland are (sales) tax-free. And that's a real money saver! Take the Pearl District, where you'll find something for everyone: national and international shops interspersed with local boutiques.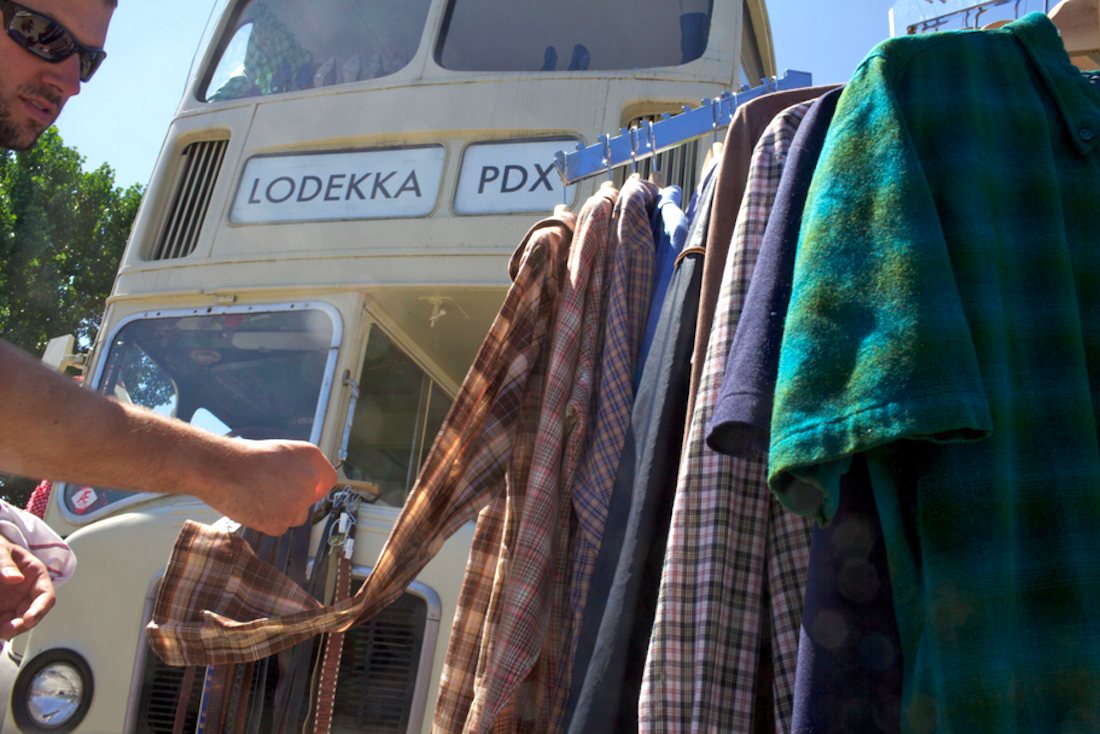 Portland: an American city with a European ambiance. There's a big chance you'll feel right at home!