How Pilots Prepare For The Boeing 787
"What's in a name?" – that was my first thought. As a pilot, I'm not particularly interested in the name of an aircraft. Instead, I tend to focus on its looks and handling. I am one of the pilots involved in the introduction of the Boeing 787 Dreamliner at KLM. This is how we are preparing for the arrival of this new aircraft.
The introduction of a new aircraft to the fleet is a big thrill to everyone at KLM. It confirms that we have faith in the future of our airline and that we will be working with the very latest technology, allowing us to offer our customers a cutting-edge product. But in order to take a new aircraft into operation, we need to prepare extensively.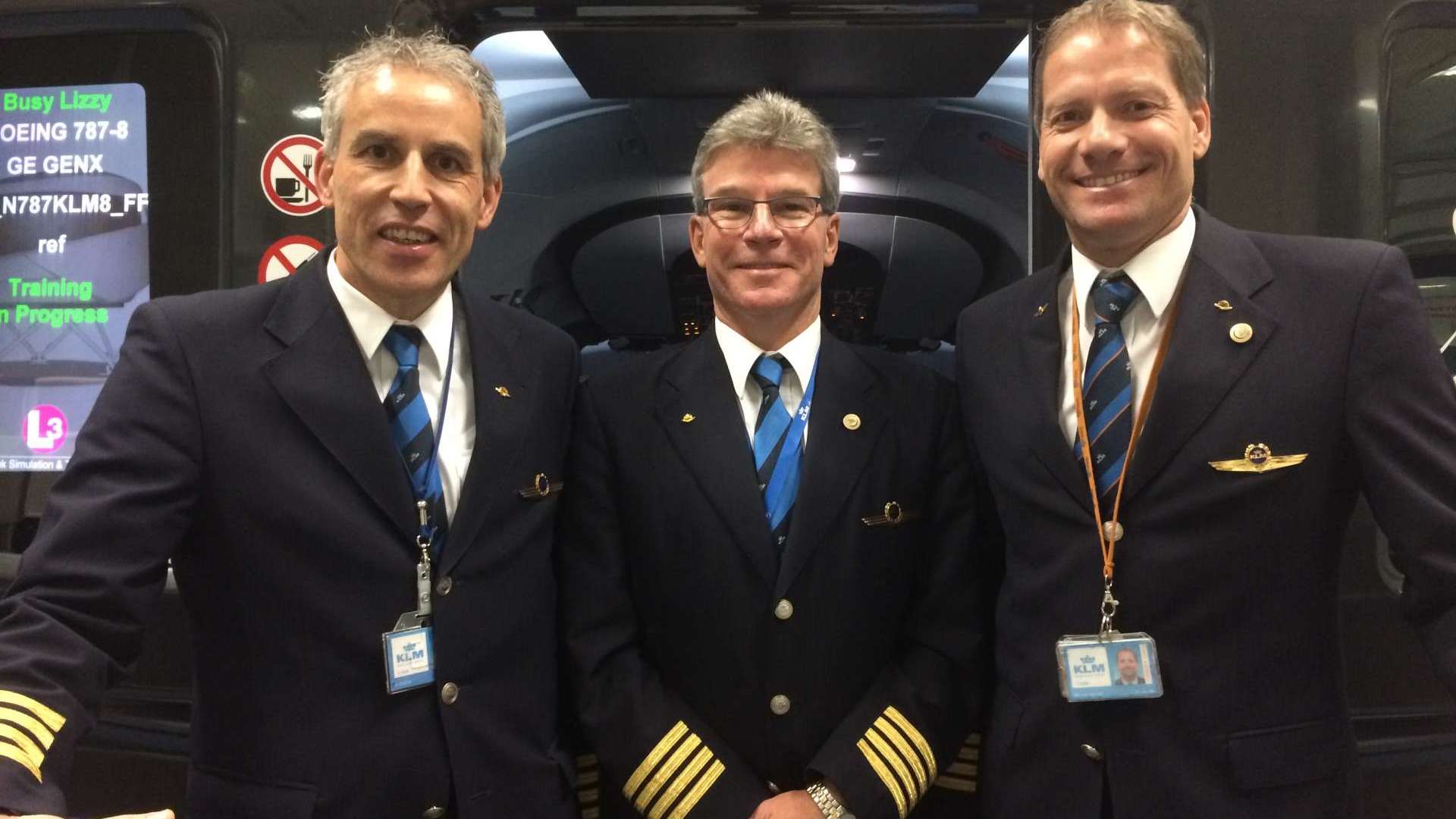 Bouke Rypma (pilot B787), Rudi van Berkel (senior instructor) and Harold van den Pol (training manager B777/787)
Training for the B787
One of the unique aspects of the Dreamliner is that we will be operating it with the same accreditation we have for the B777. Traditionally, commercial pilots are only allowed to fly one type of plane. Transferring to another type usually requires several months' training. The cockpit of the B787 and B777 are so similar, however, that we are allowed to fly both. KLM will be the first airline in the world to utilise this option on a grand scale.
However, pilots will still have to do additional training. That means consulting the manuals to gain insight into new systems and technology aboard the Dreamliner, and of course simulator training to get a grip on the aircraft's operating features. At present, only experienced B777 pilots are being trained to fly the new B787. This additional training lasts just over a week, which is followed by two supervised flights aboard the actual aircraft.
Almost real
Since February, KLM has had its own Boeing 787 simulator at the training centre at Schiphol-Oost. You may be surprised to hear that this simulator is not made by Boeing, but by Thales, which supplies the rather unique technology. Because the Dreamliner is a lot like a flying server, packed with computer technology, it is relatively easy to simulate flight behaviour. And because the visual systems are developing fast, the experience aboard a simulator is almost real.
The preparatory training for B777 pilots consists of a several days' theory training (self-study followed by an exam) and four 3.5-hour sessions in the simulator with an instructor. During these sessions, pilots practice the most critical manoeuvres, including engine failure at take-off, loss of cabin pressure at high altitude, and piloting the aircraft in extreme weather conditions.
Flight data are projected on the window
The most striking new feature for pilots is the so-called Head-Up Display (HUD), which projects the key cockpit instruments on the window, enabling pilots to monitor their instruments as they survey the scene outside. This is especially handy during take-off and landing, compared to previous display systems.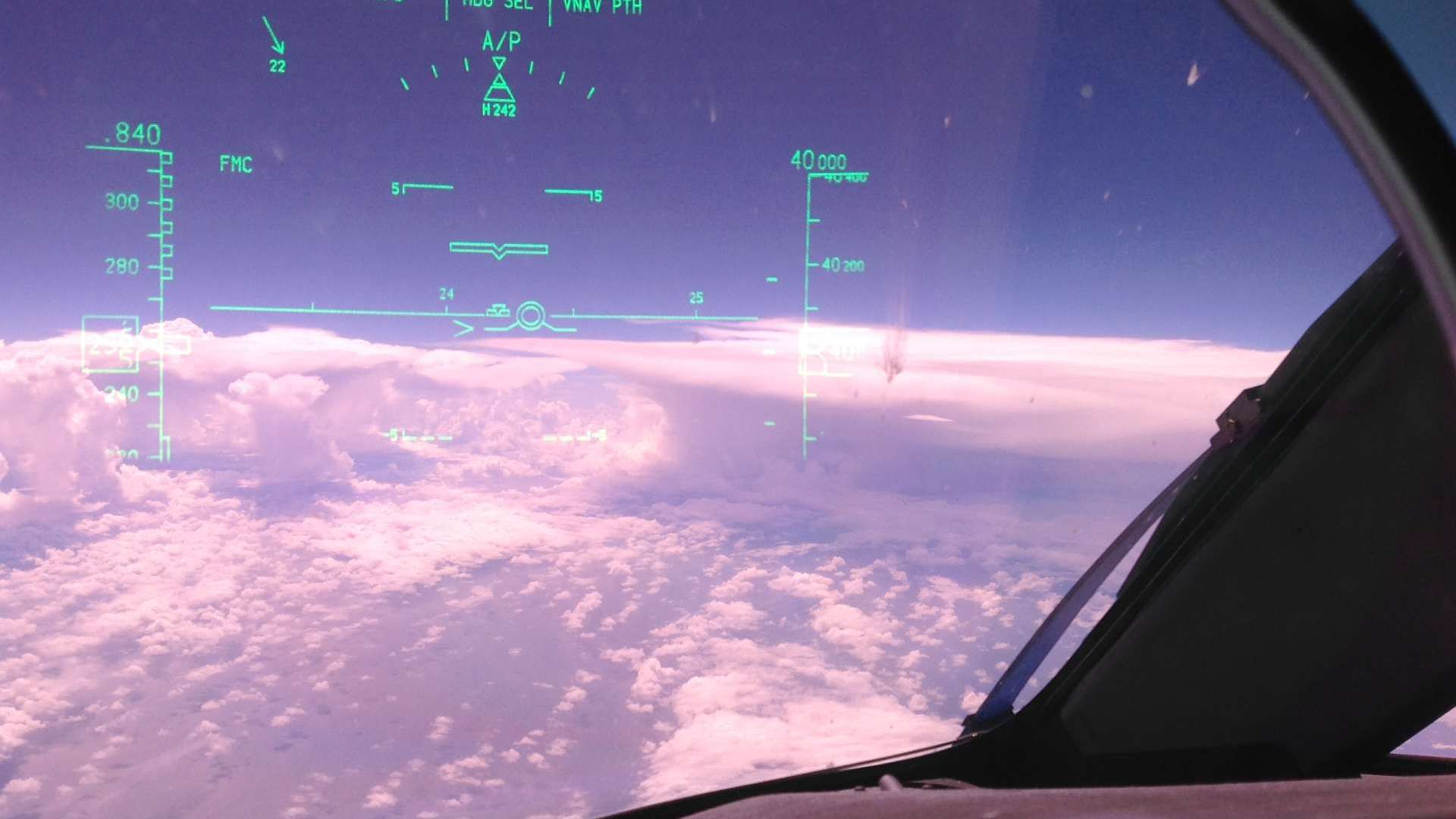 Around 90 pilots have already completed their B787 training and are eager to put their new training into practice in the near future. To keep their skills in shape, they will regularly undergo refresher courses until the real Dreamliners arrive.
Training flight with a competitor
I was also one of a group of pilots who were given a chance to fly a B787 owned by our competitor TUIFLY. This was arranged because KLM needs a number of pilots with experience to operate the first B787 flights. It is remarkable to see pilots extending a helping hand to one another when it comes to safety and operations, despite the fact that they serve competing airlines.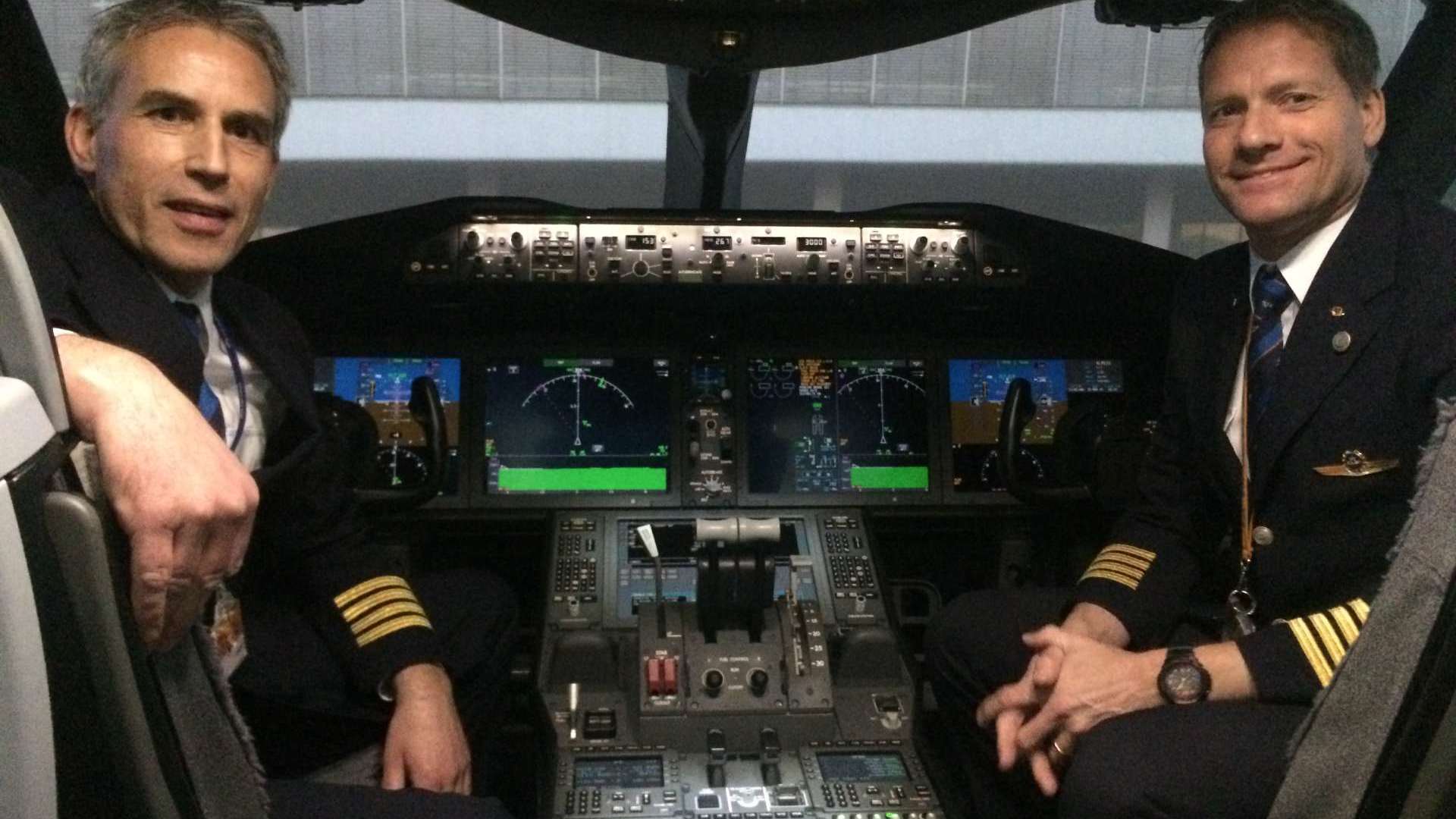 Apart from getting an opportunity to "feel" and operate the actual aircraft, our colleagues at TUI also briefed us on their own experiences with the B787. We can use those experiences to guide our own training. We completed the flight without the uniform jacket and cap, but we were wearing the TUI uniform tie and stripes, so that no one realised there were "strangers" on board.
What a wonderful experience! Anyone who has flown aboard a Dreamliner will tell you it really is a "dream" compared to the previous generation of aircraft – so quiet, pleasant and comfortable. On top of that, the view through the bigger windows is spectacular, in the cockpit as well as the cabin. This new feature is made possible by the use of composite materials, which are stronger than aluminium, in constructing the fuselage.
Fetching the Dreamliner
And now I'm eagerly awaiting the day when I can head off to Seattle with the KLM acceptance team, who will bring the first Dreamliner home (scheduled for Saturday, 14 November). The acceptance team consists of colleagues from various departments, who have played a part in the Dreamliner's delivery process. Our technical pilots, Captain Frank Hofstra and First Officer Wido de Wilde, will first conduct comprehensive tests to see if the aircraft meets specifications, before the official transfer takes place.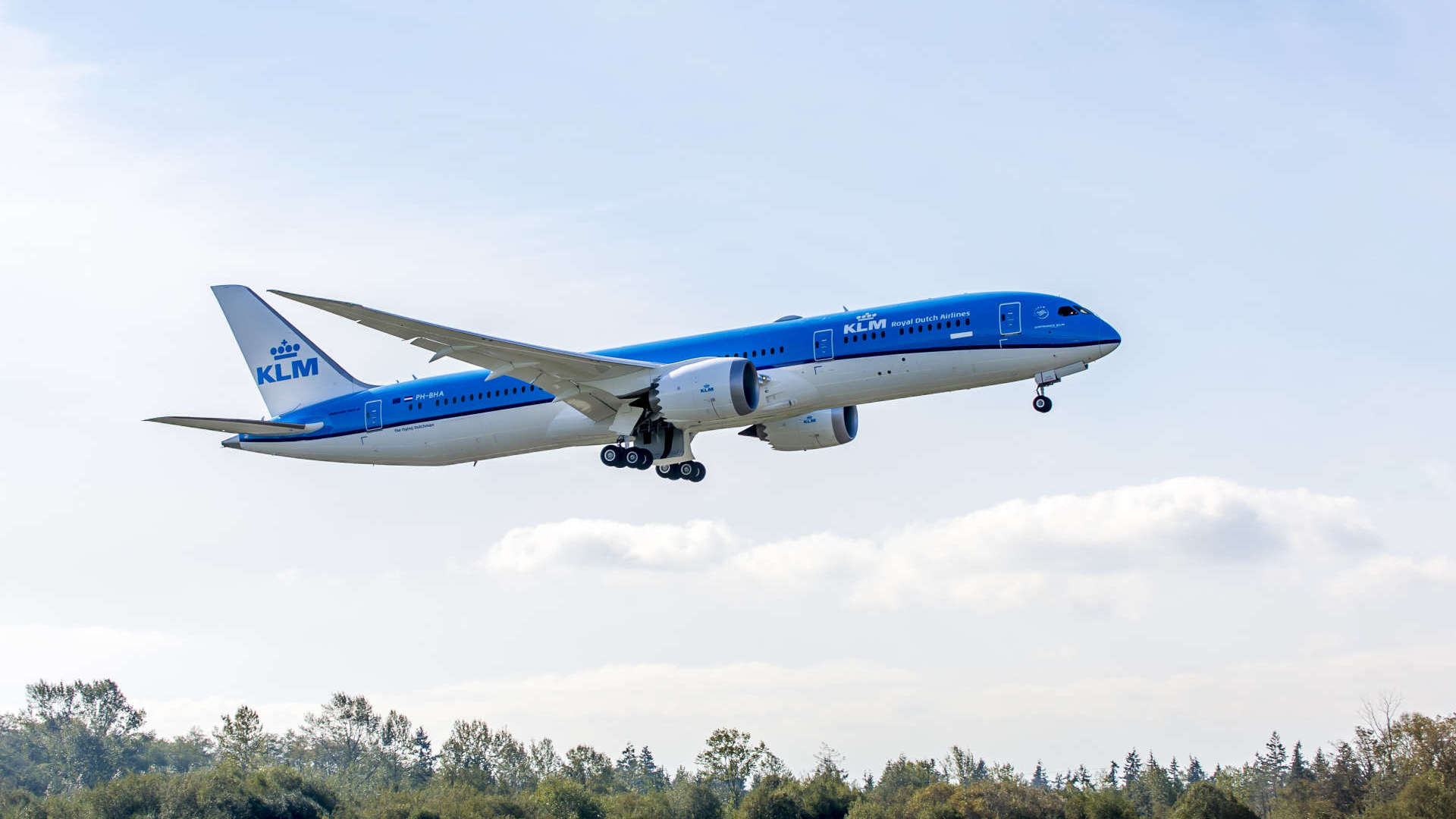 After that, I'll join the captain and first officer in flying our first Dreamliner back to Amsterdam, where many colleagues and flight aficionados will be awaiting our arrival. This new plane really gives us faith in our operational future.
Click here for more information about our Boeing 787 Dreamliner.