A KLM love story – It all began with a little inflight foot flirt…
It's 28 July 2012 and flight KL835 is ready for departure to Singapore. Randi from Norway has flown in to Amsterdam from Stavanger and is on her way to visit friends in Thailand. She boards the flight and takes her seat in 31H, when a handsome man walks by…
Wesley from Belgium is on a business trip to Malaysia and has flown in to Amsterdam from Brussels. His job in the engineering business takes him to all corners of the globe. This flight is business as usual for him. As he walks down the aisle, looking for his seat, he sees a beautiful woman. She is gorgeous! And his seat is directly behind hers – 32H.
This is how 31H and 32H met
Randi's heart skips a beat when – after about an hour and half – she realises that the handsome man is sitting right behind her.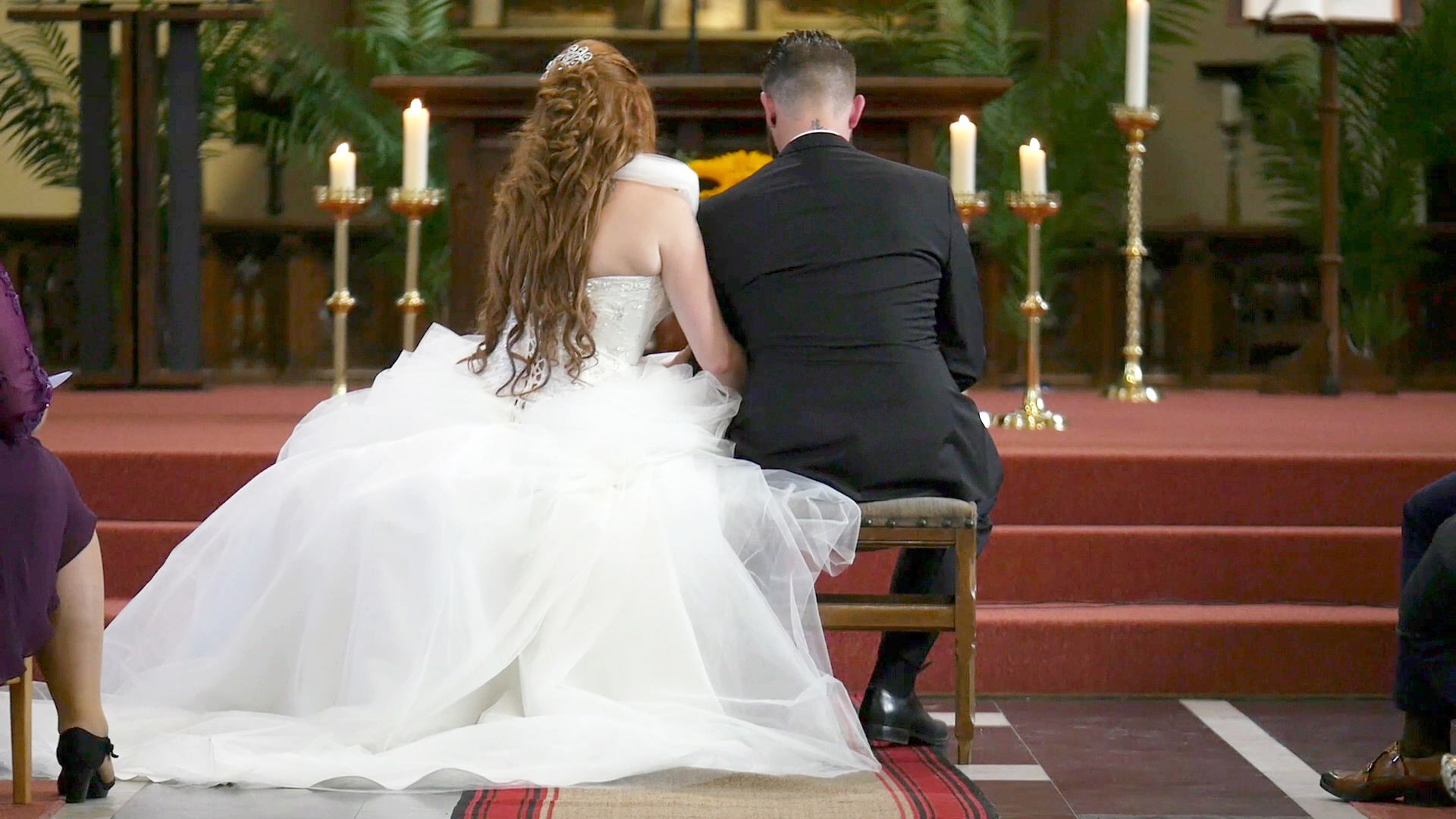 After dinner, Wesley tilts back his chair and stretches his legs. As he slips into relaxation mode, his feet extend until they touch the bar under Randi's seat. At least, that's what he thinks…
Randi has picked up her book and flips through to her bookmark. She settles back, slipping her feet under her seat and – you guessed it! – this is where 31H and 32H meet. The two passengers decide not to make a fuss and leave their feet in flirtation mode.
When Randi can no longer suppress her curiosity, she turns around, just as Wesley is leaning forward. Their lips meet before either of them has said a word.
"Hi, I'm Randi," she eventually says. And he replies: "Please to meet you, I'm Wesley."
Both of them feel the fire growing
Because it's a night flight, most of the passengers are asleep, but Randi and Wesley sit chatting until the "fasten seatbelts" light comes on. They have a lot in common and the spark slowly turns into a flame. They exchange numbers before the flight lands.
They stay in touch all week, sending each other messages and photos. Both of them feel the fire growing, fanned by butterfly wings.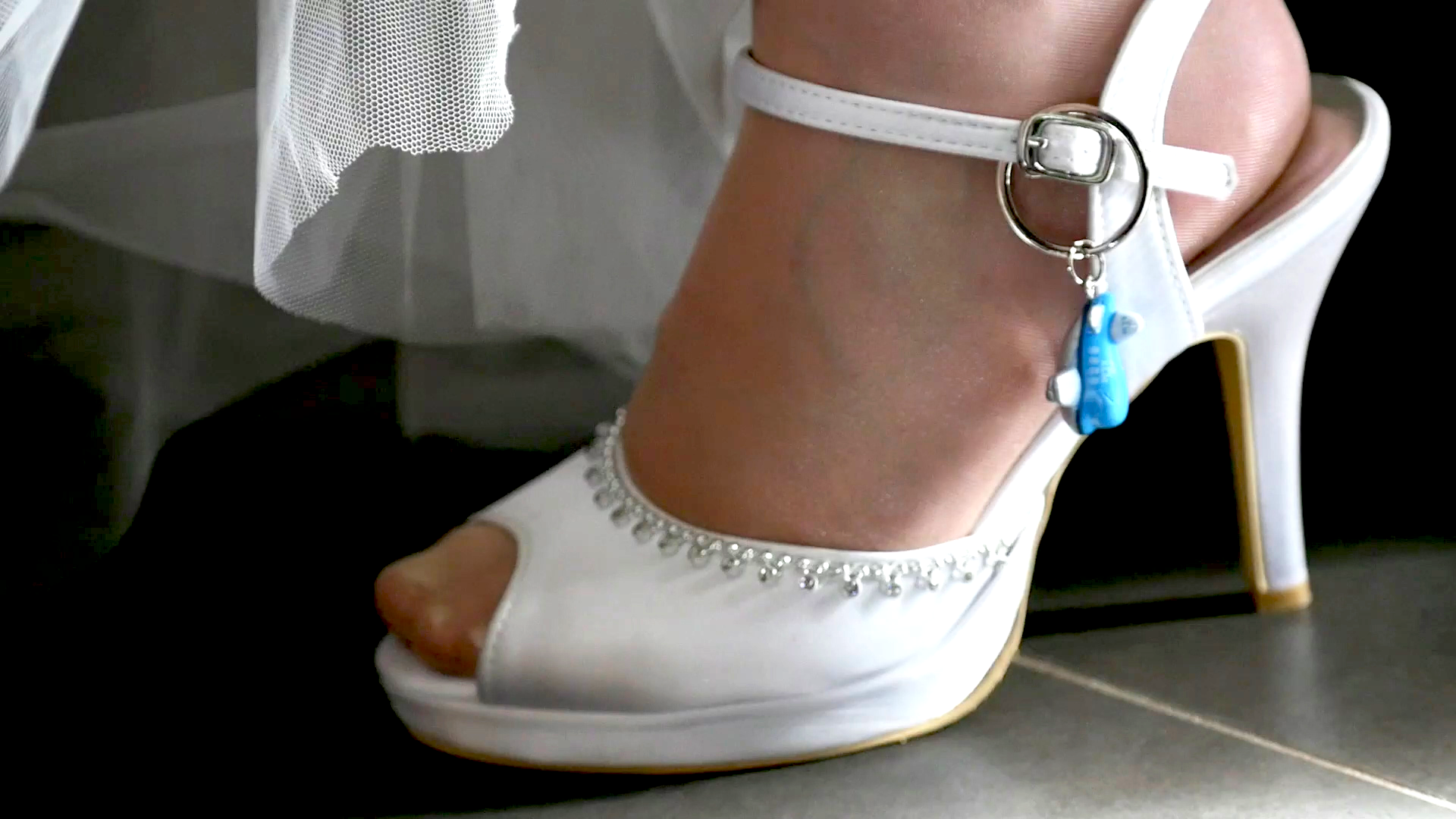 Both Randi and Wesley are set to fly back from Singapore with KLM, but Randi's flight is three days earlier than Wesley's. This doesn't appeal to him at all, so he works like mad to ensure that he can fly back earlier. With Randi's booking data in hand, Wesley calls the KLM office in Singapore. He changes his return flight and books a seat beside his newfound crush.
They engraved the flight number in their rings
This leads to their first dinner date, during which they check out each other's photos and ask a gazillion questions. The crew, who soon realise the couple is deeply in love, keep their energy levels up with snacks and drinks. Having returned to Stavanger and Brussels, the two stay in touch with each other daily and visit each other once a month. In short: everything is just perfect.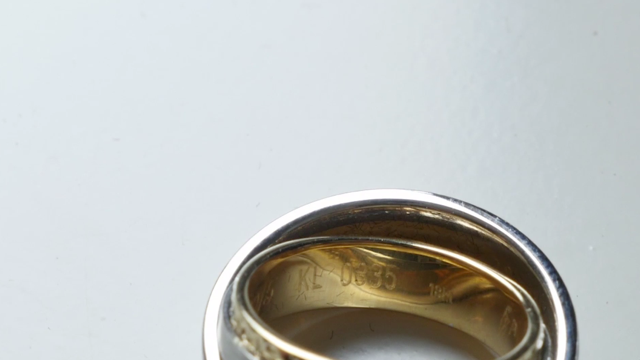 Fast forward to 23 June 2015, when KLM received a message from Randi and Wesley via Facebook, announcing that they are getting married on 8 August 2015. The couple chose this date for a reason, because the 8 is an upright version of the symbol for infinity. Having met aboard a KLM flight, the airline played a major role at their wedding in Belgium. The couple even had flight number KL835 engraved in their wedding rings, to mark the place where they met. And that is something we at KLM are very proud of!
Randi and Wesley, we wish you a long and happy life together!
Love from Djamilla.