Meet the Mosquitoes That Transmit Diseases and Learn How To Protect Yourself
Travellers often ask me how to deal with mosquitoes and protect themselves from possible diseases transmitted by them. Good question, because an estimated 700 million people are infected with diseases transmitted by mosquitoes every year, resulting in more than a million deaths. Before giving you a few tips on how to avoid being bitten by mosquitoes, let's take some time to learn a little more about them, and their feeding habits.
Anopheles mosquitoes
Malaria is transmitted by the Anopheles mosquito, which feeds (bites) from dusk till dawn. In most cases, the malaria parasite is transmitted by a female mosquito while feeding on humans. However, occasionally malaria may be transmitted from animals to humans as well. Mosquitoes that spread malaria are found in moderate to tropical climates.
Malaria used to be a lot more widespread than it currently is. As regions developed, mosquito control improved and malaria was eliminated in many places, but it is still a very serious disease in large parts of Africa, Asia and South-America. The different types of Anopheles mosquitoes that transmit malaria use clean fresh water and salt water for breeding. Some of them like lush environments, others prefer to rest indoors. Although generally there is a higher risk of getting malaria outside the big cities, malaria is a risk in many urban areas as well.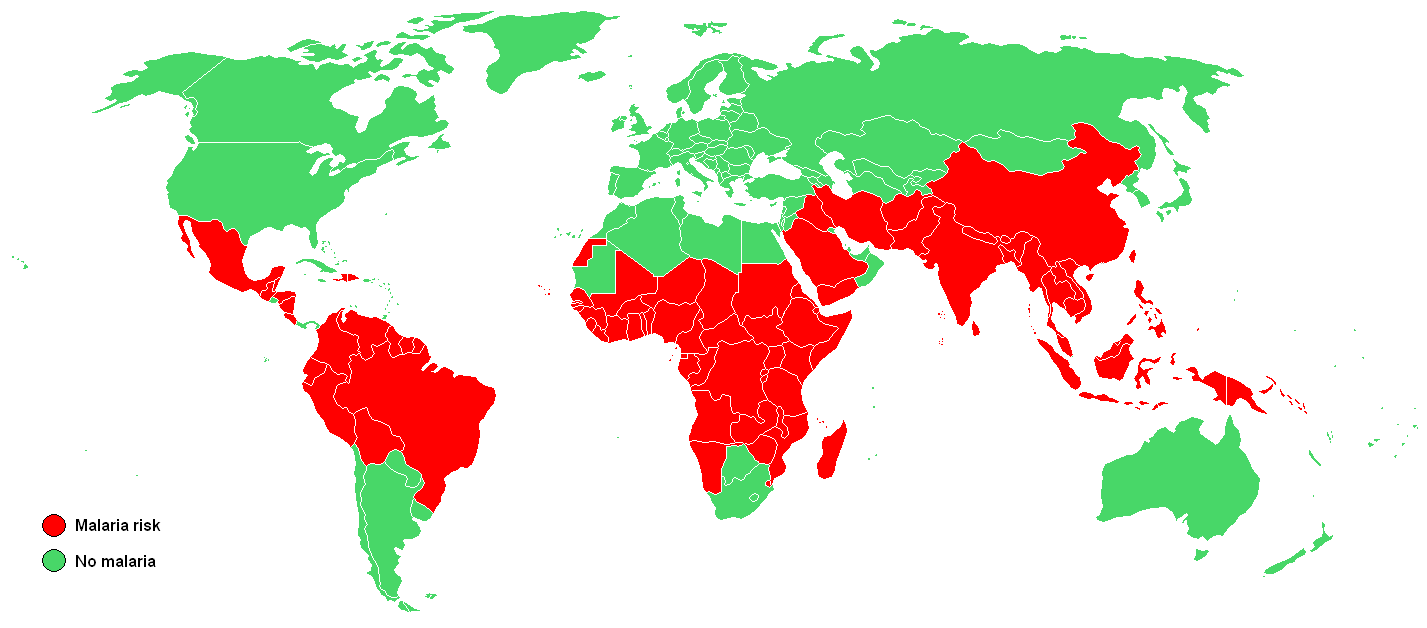 Source: Wikimedia Commons – march 2015
Aedes mosquitoes
Yellow fever is transmitted by a mosquito called Aedes and it is prevalent in tropical and subtropical climates all over the world. Normally, yellow fever is transmitted between monkeys in the jungle, but occasionally a human is bitten by an infected mosquito and this can trigger an outbreak of human-to-human transmission. The Aedes mosquito feeds during the daytime. A very efficient human vaccine against yellow fever can prevent the illness and its transmission (see one of my previous blogs).
Aedes mosquitoes are also responsible for the spread of dengue and chikungunya. Dengue, a disease that has been spreading from Asia to the Caribbean and South America these past few years, is only spread from humans to humans. Dengue outbreaks are often seen in urban areas because Aedes mosquitoes can live and breed in areas with soiled water in tires, plant pots, septic tanks and other man-made containers.
Unlike dengue, chikungunya can be found in birds, monkeys, rodents and cattle. The Aedes mosquito can transmit the disease from these animals to humans.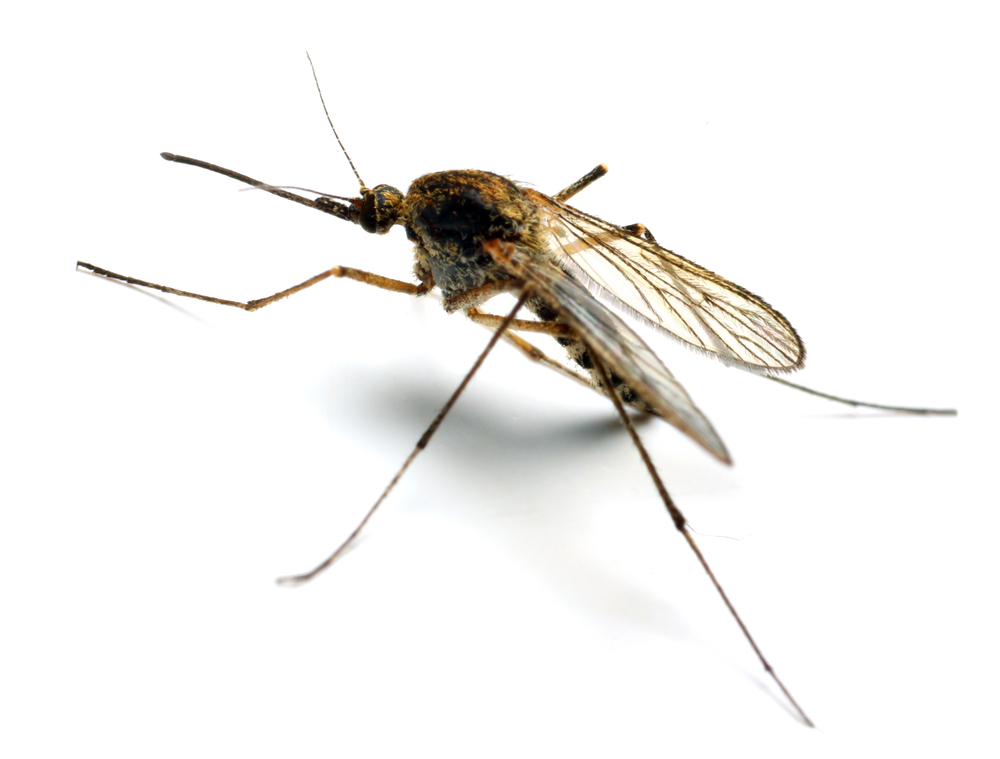 Culex mosquitoes
Culex mosquitoes feed during the night. Unlike Aedes and Anopheles mosquitoes, Culex mosquitoes prefer to feed on the blood of birds but they also feed on other animals and humans. Consequently, the diseases they transmit mainly occur in regions where both birds and people live. Japanese encephalitis is one of these diseases in Asia, but Culex mosquitoes also play a role in the spread of the West Nile virus in North America.

How to protect yourself from mosquito bites?
wear long-sleeved clothes
use bed nets
protect exposed skin with a suitable insect repellent
To make it even more effective, make sure your bed net is treated with a repellent. You can also treat your clothes in the same way.
Make sure your repellent contains DEET or Picaridin
Use a skin repellent that contains an effective synthetic compound such as DEET or picaridin. The concentration percentage of the repellent will provide an indication as to how long the protection will last (from 2 to 10 hours). Alternatively, there are various natural and synthetic plant oils that offer some protection against mosquito bites. However, the protection they offer is generally much shorter (between 30 minutes and 6 hours).
Repellent in combination with sunscreen
A tip: if you use a DEET-containing repellent in combination with sunscreen, make sure to apply the sunscreen at least 45 minutes before applying the repellent. The repellent may otherwise decrease the sunscreen's protection.
Be aware that these measures do not provide complete protection against disease transmission by mosquitoes. For some diseases a vaccination is available, and in the case of a high malaria risk, it is often essential to take anti-malaria pills to prevent getting the disease.
For comprehensive pre-travel advice about these diseases, and how to avoid contracting them, visit a Travel Clinic of KLM Health Services near you.