Am I the only one who sees a dolphin here?
How cool is that? You work at the KLM design department and you're allowed to create a modified livery for the new Dreamliner, the Boeing 787 that will join our fleet in 2015. Meet the luckiest of fishes René Kemper.
When I recently saw the artist's impression that Boeing had made of KLM's future Dreamliner, I felt they'd missed a great opportunity. As you can see in the picture, the KLM's balanced, straight-lined livery doesn't work well here, because these next-generation aircraft – the Dreamliners, Embraers and A350s – have what is called a 'drop-nose'. Because the tail is a lot higher than the nose, horizontal lines don't enhance the shape of these aircraft.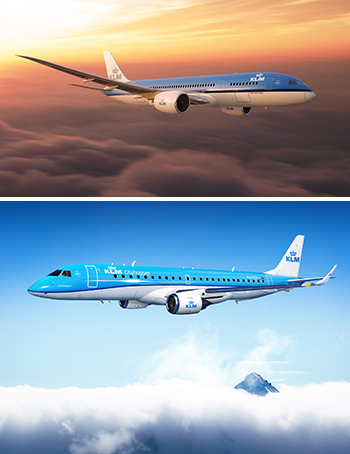 Let's make it smile
After making various sketches and playing with curved lines and shapes, I came up with the future livery of the Dreamliner. Naturally, I respected the original design, because why fix something that isn't broken? The curved line enhances the streamlined shape and creates a smile. If you're looking at the nose, you see that the dark-blue lines turn upwards like the corners of a mouth. It's fun to see a smiling KLM bird at the gate.
Because the Embraer 190 has a similar nose and livery, management soon asked why the Embraer didn't have the new livery. So I went back to the drawing board and designed the curved-line livery for the Embraer as well. With a lot of help from Fleet Services, we came up with the ultimate design, in which the Cityhopper logo has been prominently placed in the upper part of the livery. The result is a very modern looking aircraft – streamlined and perfectly in balance. And the funny thing is that the Embraer gets to wear the new design first, because the first KLM Dreamliner will only be arriving in 2015.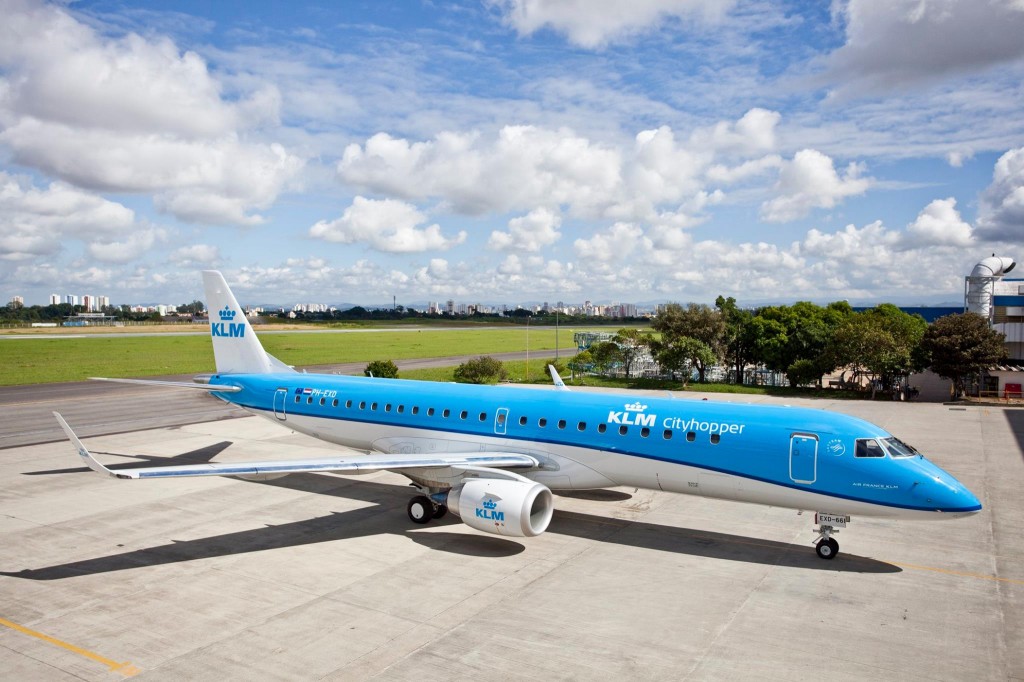 Which leaves the question: am I the only one who sees a dolphin here? Maybe that will be its nickname. Look, there's a DolPH! That would work perfectly with KLM's PH registration. Racing through an ocean of air!