Backstage at the Sensation Dance Event
KLM and dance festivals—two of my great loves! Now, let's have these two groups do something great together: Sensation 'The Legacy', a dance festival that ID&T has been organising since 2000 and which will take part at the Amsterdam ArenA sports stadium. Always wanted to know what goes on behind the scenes? Let me take you backstage.
Because it's the fifteenth anniversary, 'The Legacy' has become the largest production of its kind ever. What's more, about 40 people got an exclusive backstage tour. They were all foreign visitors who booked a KLM flight and the special Sensation Travel package to Amsterdam. Including yours truly, to provide an exclusive report — especially for you.
Dress in white
It's Saturday, 4 July, and I conjure up a snow-white dress from my wardrobe. That's remarkable enough on its own, seeing how difficult it is to find anything white at all in my wardrobe. But the dress code for the event is extremely clear—WHITE! Be part of the night. Dress in white. And so it was.
The Sensation Dance Events are renowned worldwide to be fantastic productions with large-scale show elements. As a dance lover, I've been to Sensation festivals more often, but never before the doors opened to the general public. This time around, I'm getting the chance to see the location under construction, and in the light of day. Pretty cool!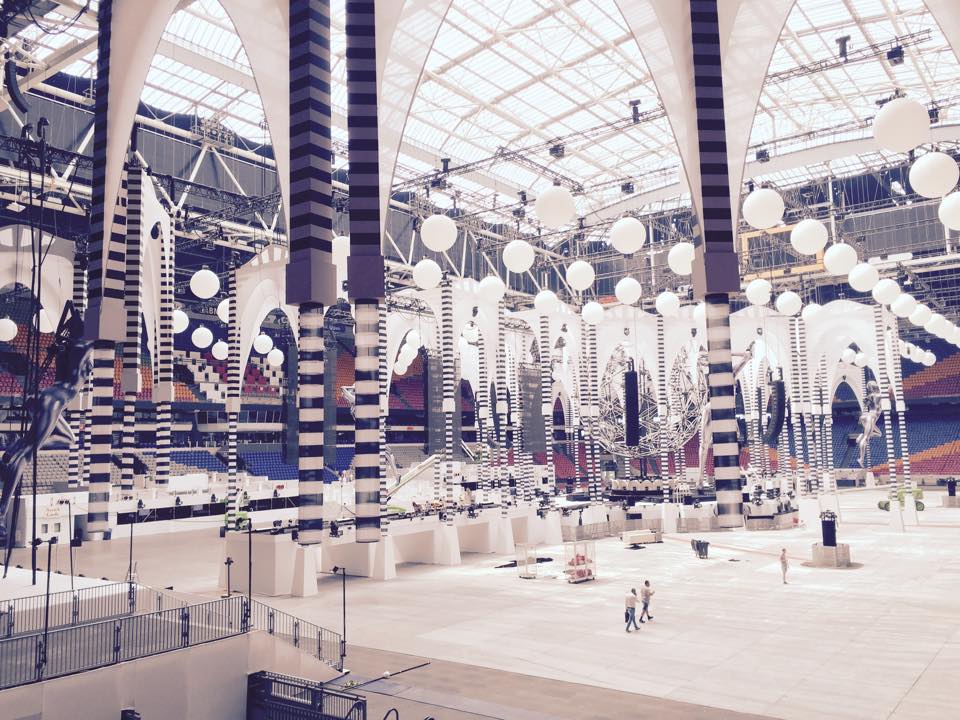 40.000 Party People
Once at the ArenA, the KLM travellers can hardly wait to get inside. There is an audible sigh of relief when they hear that they are indeed on the much-coveted guest list and get their wristband. Because—let's be clear—no KLM wristband, no backstage tour!
At 3:30 PM, the doors open and I find myself in an immense hall. Man oh man! What a space! A few of my fellow visitors clap a hand over their mouth. What a production! The mood is quickly set because the sound installation is being tested and it's loud and clear. The builders are pretty pleased and I'm already in the mood to dance.
Here are a few pics from the venue before the 40,000 visitors show up that evening.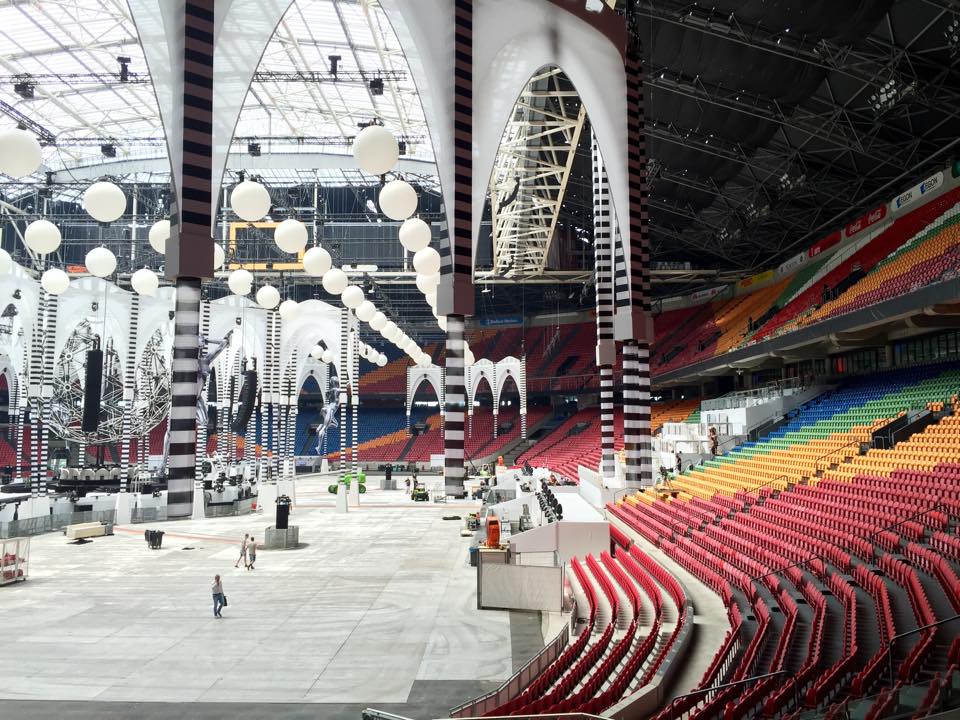 Meet & Greet

It's 2:30 in the morning and the party in full swing. It's time for a meet 'n' greet with no one other than DJ Laidback Luke, known from Boom!, Jahmirrahman, and Iso Starr. I was able to make the two young Mexican women, who won the KLM iFly Sweepstake, very happy by taking them backstage to Laidback Luke's dressing room. And it's not only Luke who's sitting here. One DJ after another comes wandering in. The girls are too happy for words after they manage to 'score' a selfie with DJ Nicky Romero.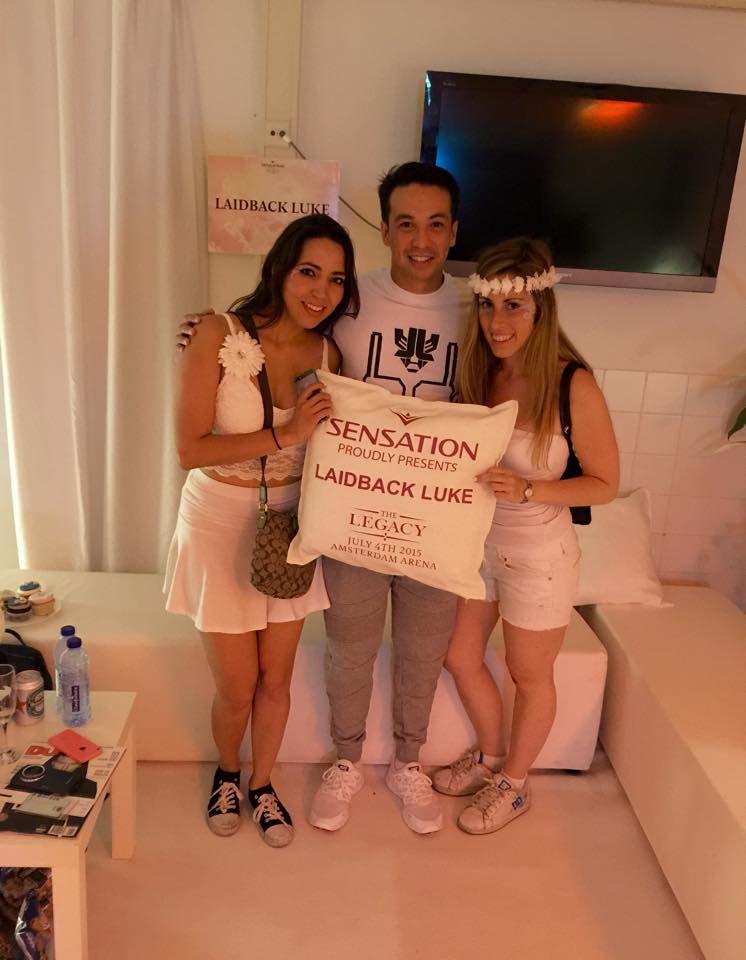 Of course, I'm daring enough to break into a dance. Hey, I'm here now, aren't I? It turns out to have been a pretty intense day and, before I know it, it's time to trade in my dance at the ArenA for a date at "Club BED" (with DJ Pillow). Homeward bound, in other words.
Sensation attracts 40,000 visitors each year, including 12,000 from 85 different countries. Will I see you there next year?