Did you know that every flight carries a "Letter to the President"?
Who doesn't enjoy getting a letter through the letterbox? For many, an old-fashioned card still carries the same romance it ever did. Digital communications are the norm, of course, and KLM helps many people every year through its digital channels. But, not many know that there is a prepared, old-fashioned letter entitled "Letter to the President" on board every KLM aircraft.
If something goes wrong before or during a flight, but especially if the passenger has had a special, memorable experience, she or he can request a "Letter to the President". This letter is addressed to KLM's President & CEO, Pieter Elbers. The letter is read by the Customer Service department, but KLM will also contact the passenger if they want us to.
If the feedback is on the subject of the cabin personnel, KLM shares it with the cabin attendant or crew in question. If the letter contains points of critique, the crew can learn from it. But passengers often write something complimentary about a particular cabin attendant who went the extra mile to ensure the passenger had a memorable experience. In this case, the cabin attendant receives an anonymised copy of the letter. This often comes as a pleasant surprise for the CA who has done their best for a passenger. And it gives them extra encouragement to get the very best out of themselves on their next flight.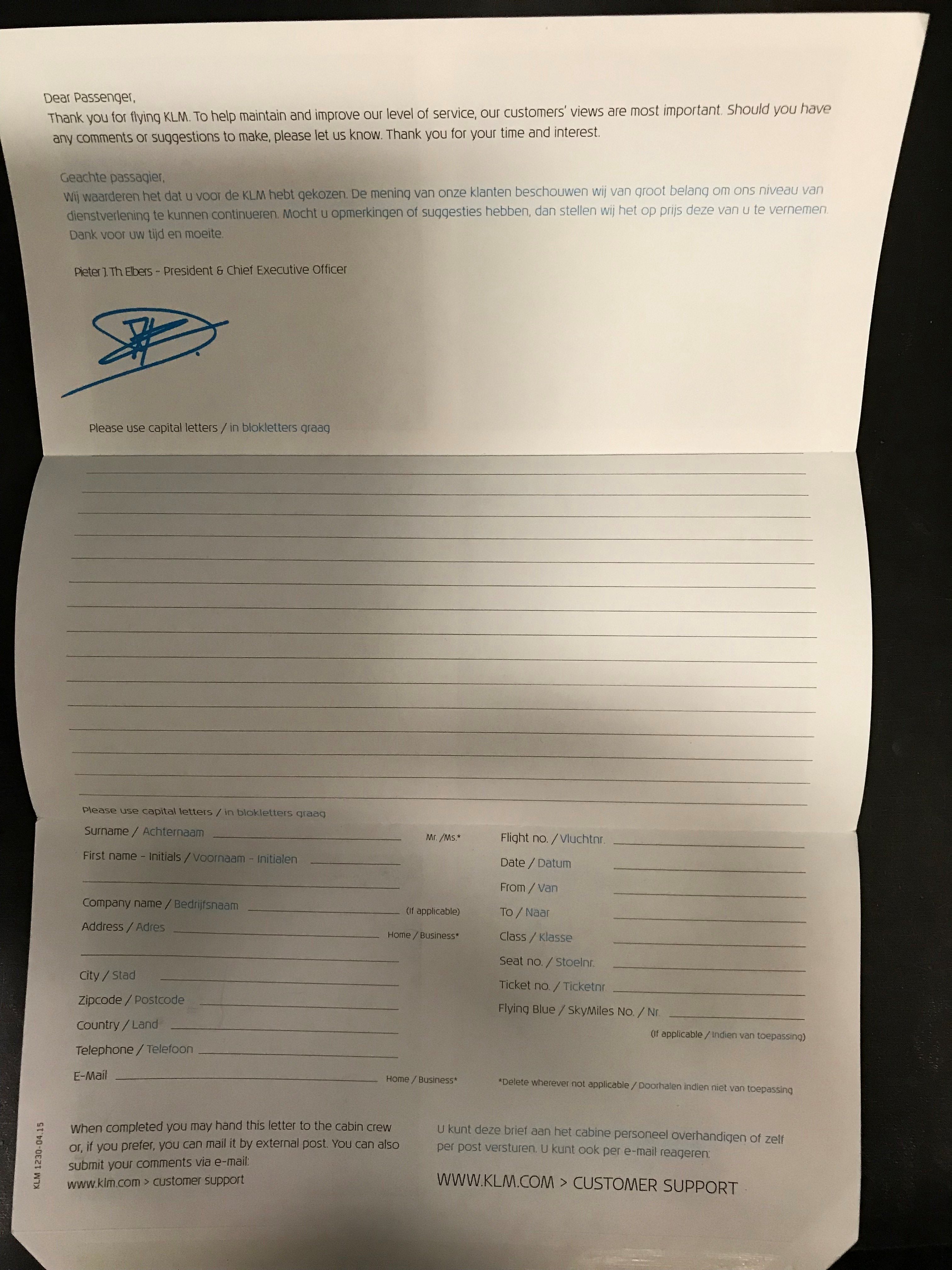 That's special, isn't it? How long the letters will continue to be on board isn't known, but, should you have a special experience on board your next flight, we would love to hear from you! Let us know through one of our digital channels. Or, if you feel like giving it an old-fashioned, personal touch, request a "Letter to the President" and post a real letter on board.