Discovering Southern Africa On A Bike – Five Highlights!
In my work as a travel journalist, I'm always searching for the best stories – stories that are just begging to be told; stories that inspire; stories that do something to you.
Over the past few months, our family has been the subject of these stories as we have travelled through Southern Africa for six months. But I'm getting ahead of myself. This time, I want to tell you the story of two people for whom we've developed deep respect. They are heroes with, well, bums of steel on a voyage of discovery across Southern Africa on their bikes. And, by chance, they were also on a six-month trip. We camped together for a few nights in Bainskloof Pass, in the Western Cape, and assaulted them with questions in the process.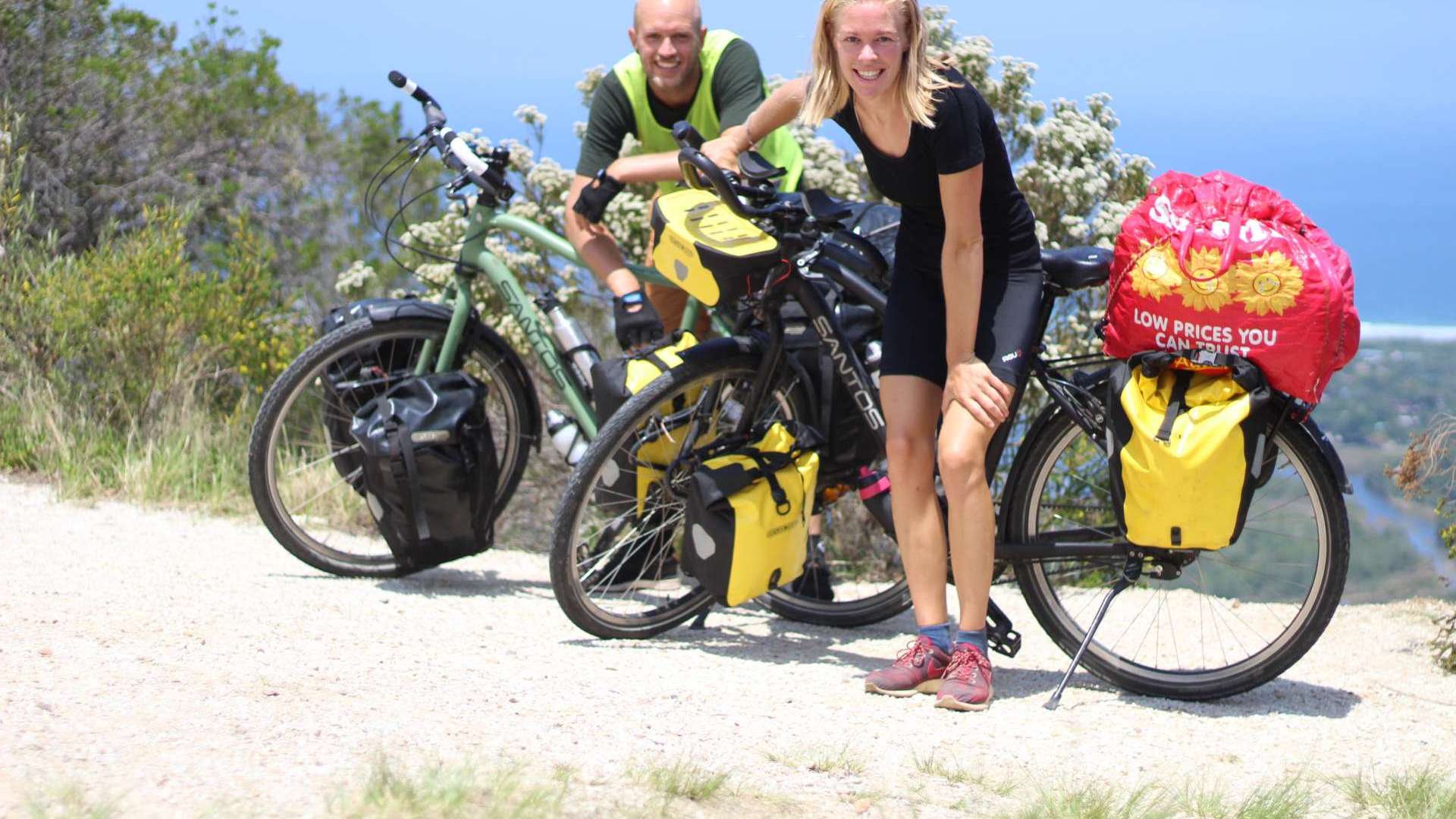 I'm not kidding, I could easily fill five books with stories about Nienke and Jordy. Of course, five books will take you a while to read in your spare time, so I let them choose five highlights from their cycling trip through Namibia, Botswana, Zambia, Malawi, and South Africa.
1. The sense of freedom
Not in the mood for busy bus stations, long queues at border crossings, smelly taxi buses, or the weight of a backpack on your shoulders? Just jump on a bike. You can leave when you want, stop when you like and – perhaps most important – string together a long list of experiences. You can even knock on peoples' doors and ask to set up your tent in their gardens. Jordy and Nienke always heard "yes" when they asked. It seems that cyclists have something disarming about them, so the local people don't view them as tourists (read: cash point on wheels). It helps you break through just about every human barrier, allowing you to learn about people and their culture.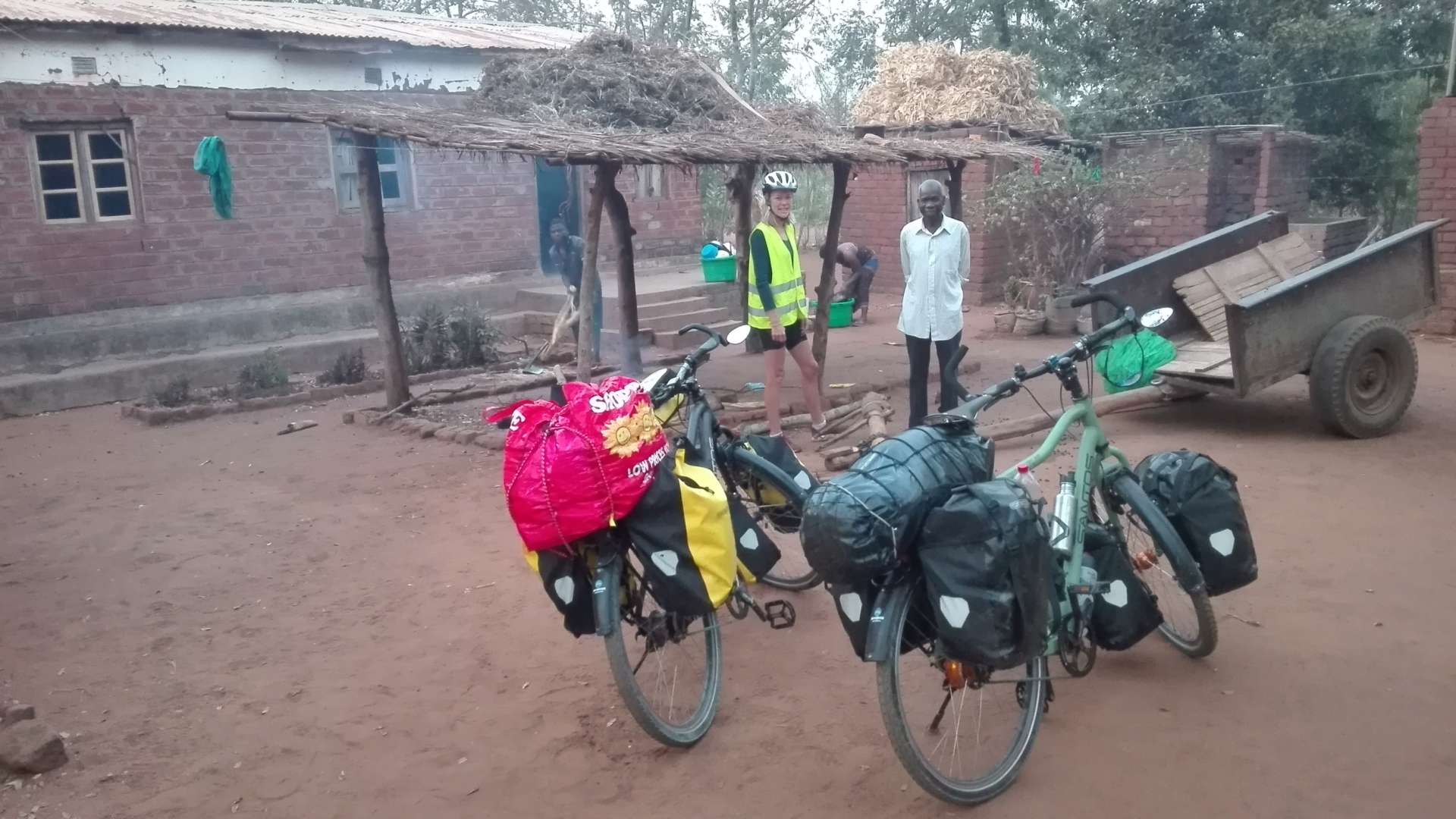 2. Malawi
Jordy and Nienke's favourite country in which to cycle. So much diversity in a relatively small African country – hiking in the mountains; safaris; Lake Malawi, an azure-blue, freshwater lake, and one of the continent's largest – to name just a few. However, the most beautiful thing in Malawi can't be found on a map, because that's the people. It's admirable that, despite the poverty, everyone is so hospitable, generous, friendly, sweet, and interested.
If you really want to experience Africa, then Malawi is the place to visit par excellence, and the bicycle is the perfect vehicle for it. The bike makes you more dependent on the people and, that way, you get to know them much better. These are wonderful people who show that beauty is not a material object. An extra advantage to cycling through Malawi is that local children will encourage you all along the way. They join in as in a grand chorus – following a 100-metre sprint – shouting Mzungu! It's heart-warming.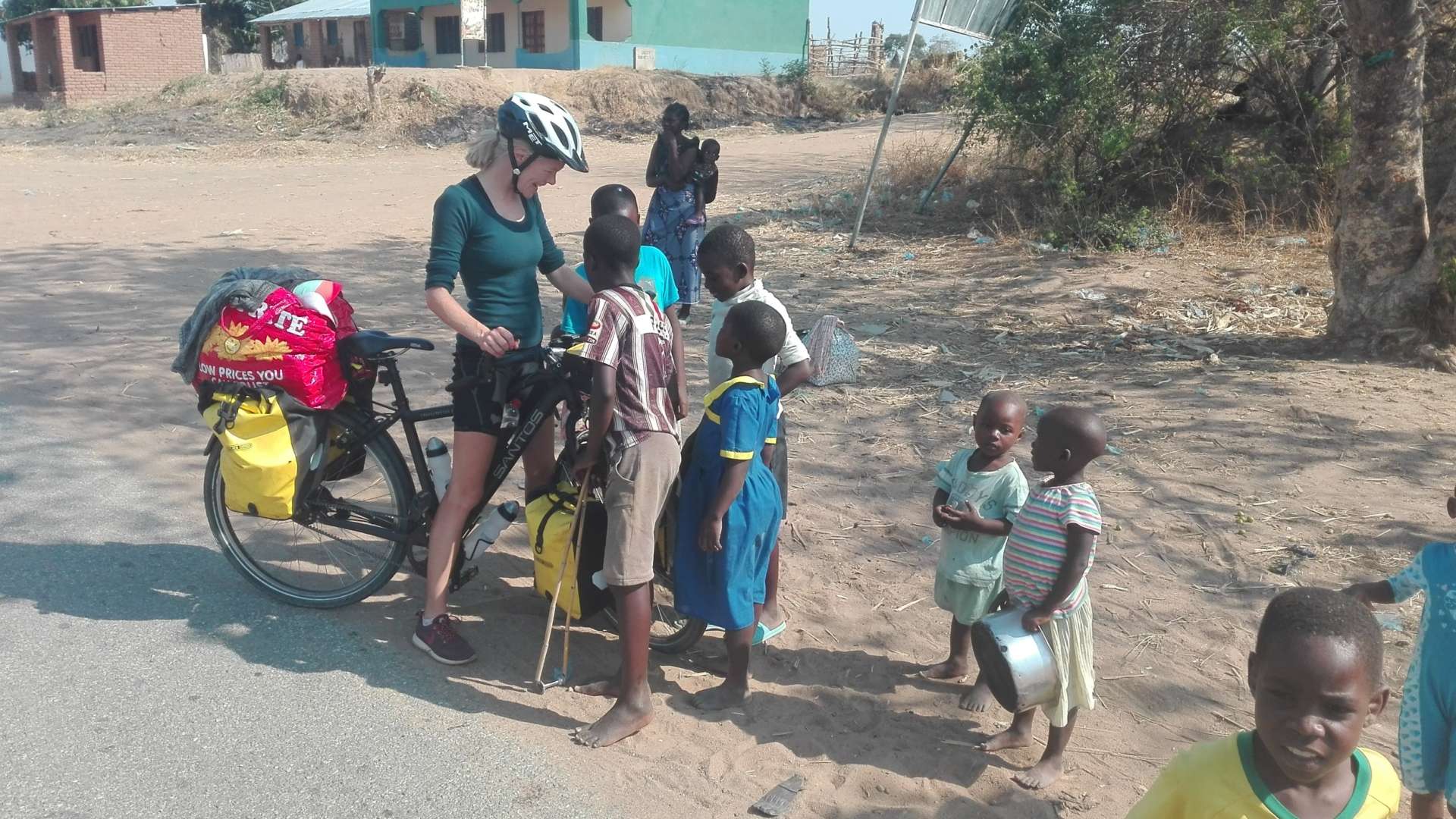 3. Fit while you sit
While they eat four meals a day on average (not counting snacks), Jordy and Nienke have both lost more than ten pounds. In addition to the aesthetic aspect of losing weight, they feel – and they are – fitter than before they started their trip. What's more, they're getting cleverer as they go. They have completed an audio course in Spanish along the way and listened to about ten audio books. Their newly acquired language will come in handy when they travel to Chile and Argentina in March to cycle there.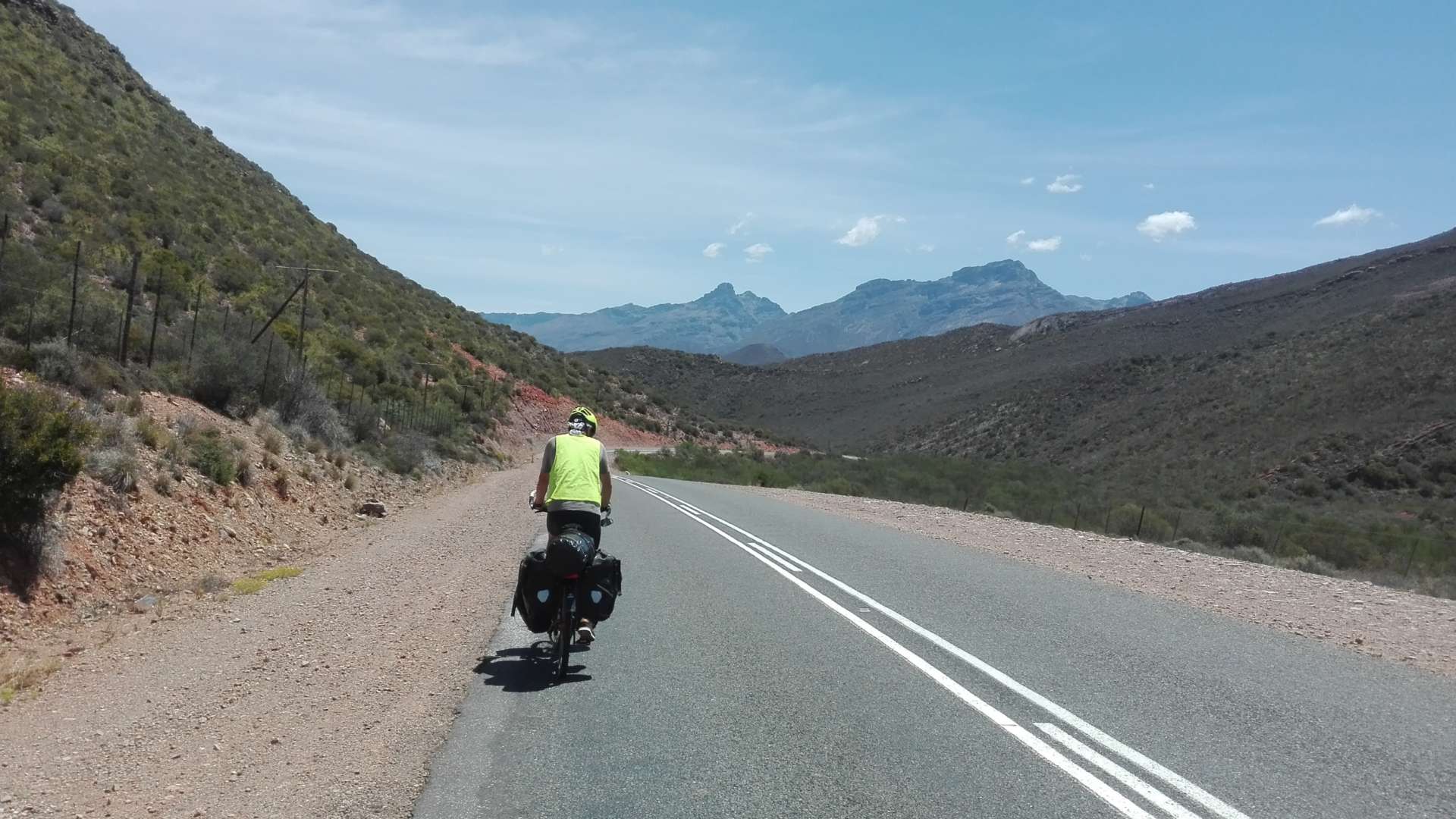 4. South Africa: The Garden Route
After cycling in Namibia, Botswana, and Malawi, this patch of "European" Africa really is nice. There are charming bookshops everywhere, little cafés, homemade cheesecake, and real cappuccino. Delicious.
TIP: Instead of taking the N2 between Port Elizabeth and Cape Town, use the "old road" which runs parallel to the motorway. It's almost devoid of cars and rolls past beautiful farms, through stunning mountain passes, and constantly changing views. On the bicycle, you're always that little bit more aware of all that beauty. Nienke and Jordy started out on the R102 then continued onto the "old road" which is officially closed. However, it's in perfect condition almost the entire way. Only the final bit – Seven Passes Road – was partially gravel.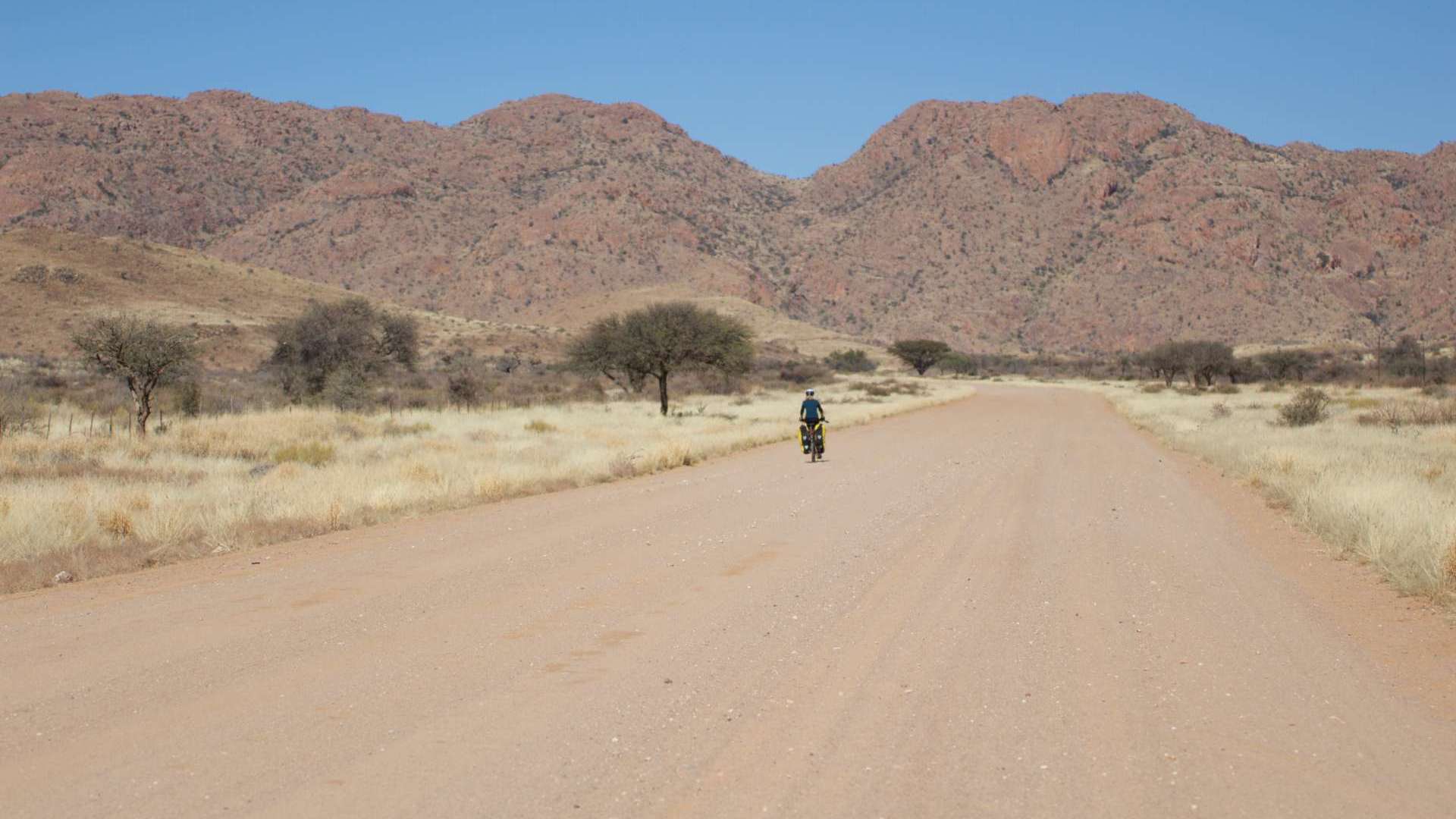 5. Go Slo', See Mo'
While you might feel like you can "eat up" the miles in a car to get from one tourist spot to another, you really do see a lot more on the bike. There are the flowers growing along the roadside, animals crossing the road, the charming coffee house half-hidden in the woods. Other senses also come into play. Breathe deeply the first time you ride into a pine forest, hear and smell the sea, feel the sun – or your first cloud – on your skin. The trip becomes just as important as the destination.
Does a bike holiday – short or long – appeal to you? Have a look at : De Vakantiefietser or Warm Showers or follow Jordy and Nienke on Instagram for more inspirational stories: @jordy.siljade
Love, Annette