How Many Rolls-Royces Fit On a Freighter?
KLM transported a highly valuable shipment in late February. Not Piet Mondrian paintings this time round, but the kind of super-expensive cars you'd usually only see in a James Bond movie: 8 Rolls-Royces on their way from Amsterdam to Johannesburg. Here's a photo report.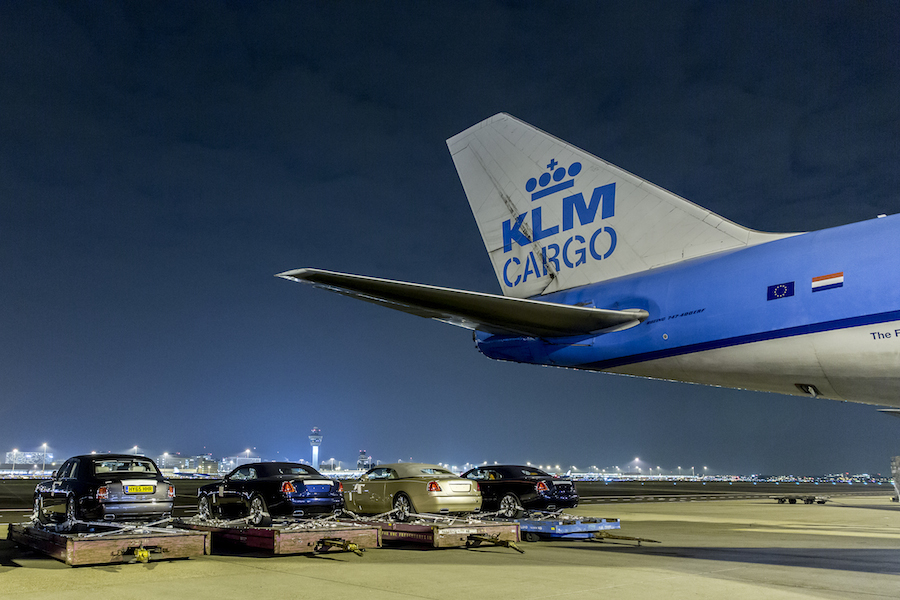 How many Rolls-Royces can you fit on a freighter?
The 8 cars, worth a total of EUR 4.5 million, undertook an arduous journey. They were first brought to Amsterdam from Great Britain by truck. They were already on aircraft pallets, so that they could be loaded straight into the plane without too much hassle. They were then flown from Amsterdam to Johannesburg, where they completed the last 1,400 kilometres of their journey to Stellenbosch by road. All this was arranged by the KLM Cargo team.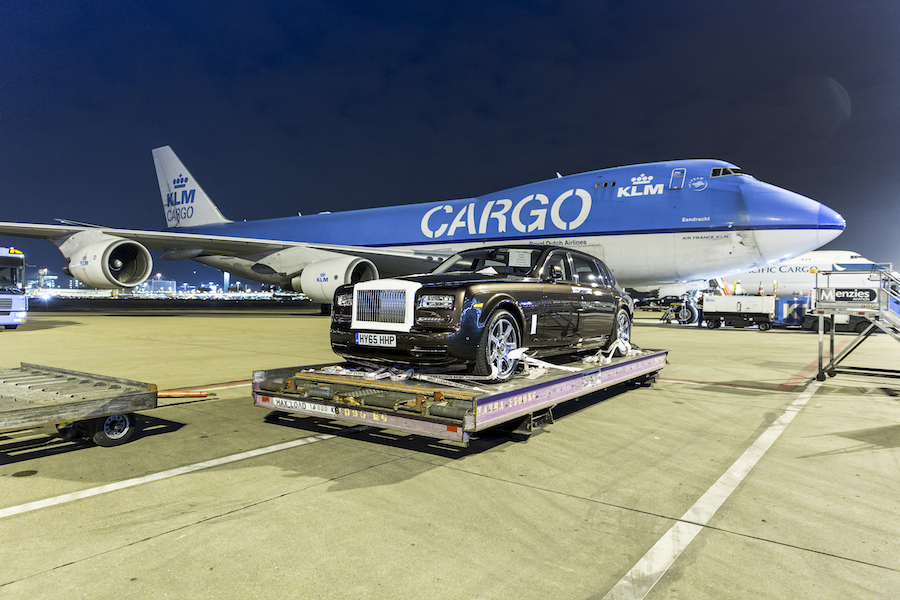 The cars were brought to Johannesburg by a Boeing 747-400ERF. Before being loaded onto the plane, they had to be secured. This includes an inspection for (concealed) substances or items that may endanger flight safety. Examples include fire extinguishers and the fuel tank, which may never be more than a quarter full. The cars are also inspected for any transportation damage.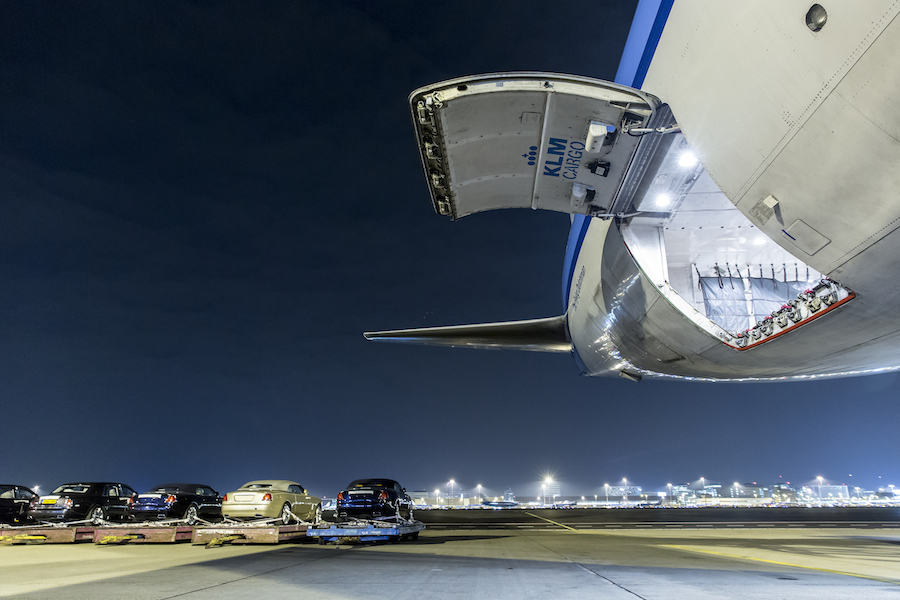 A highloader was used to get the cars into the plane.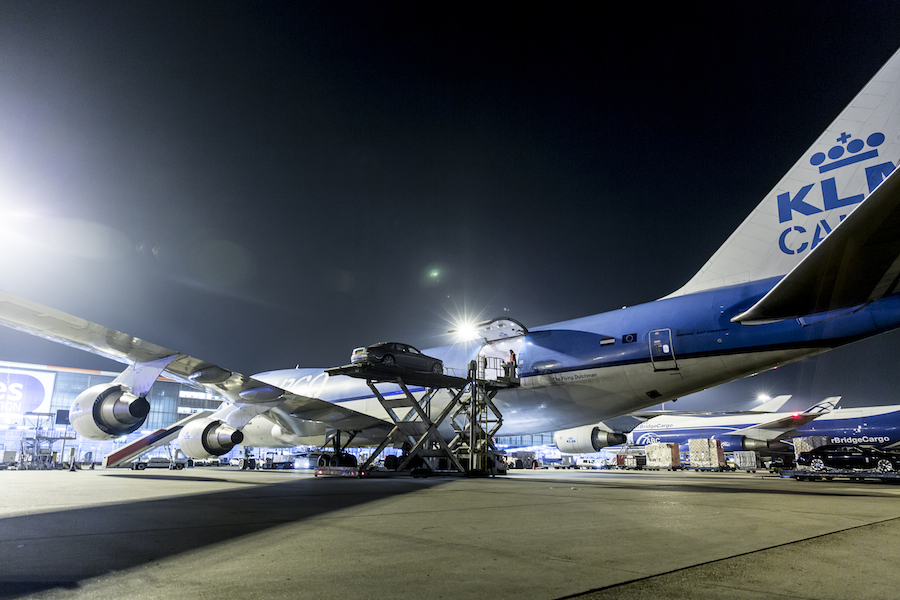 And so there were 8 Rolls-Royces on board this plane. But you can actually fit 13 on board a Boeing 747 freighter!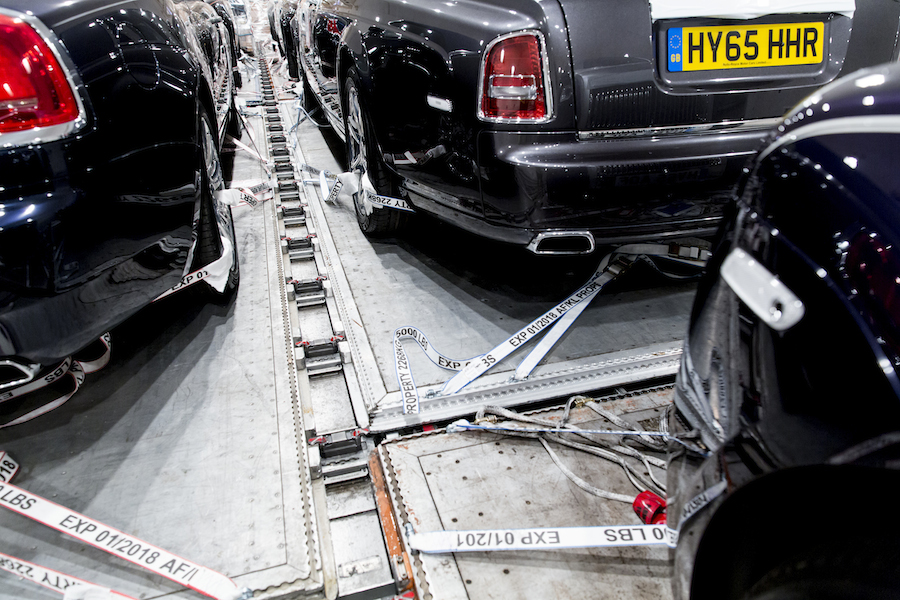 Press launch
The cars flew to South Africa for a press launch. This international press launch took place at the Delaire Graff Estate in Stellenbosch – a truly magnificent and elegant setting, surrounded by spectacular mountains. The ideal spot for a Rolls-Royce launch, if you ask me ;-)