How to Fly 50 Mondrian Paintings to Brazil
Early this week, KLM flew 50 paintings by Piet Mondrian and 25 drawings and etchings from the Gemeentemuseum Den Haag to Brazil. It's a special cargo that involves quite a few steps in the process. Let me tell you just how KLM Cargo does it.
The Gemeentemuseum Den Haag has got the world's largest collection of paintings by Piet Mondrian, almost 300 pieces of artwork. This year, a major portion of the collection is scheduled for exhibition in Brazil – in São Paulo, Brasilia, Belo Horizonte and, finally, in Rio de Janeiro. They will remain in each place for three months. The traveling exhibition, an initiative of Banco do Brasil, shows mainly artworks by Piet Mondrian, completed with works by artists of De Stijl, such as Bart van der Leck and Theo van Doesburg.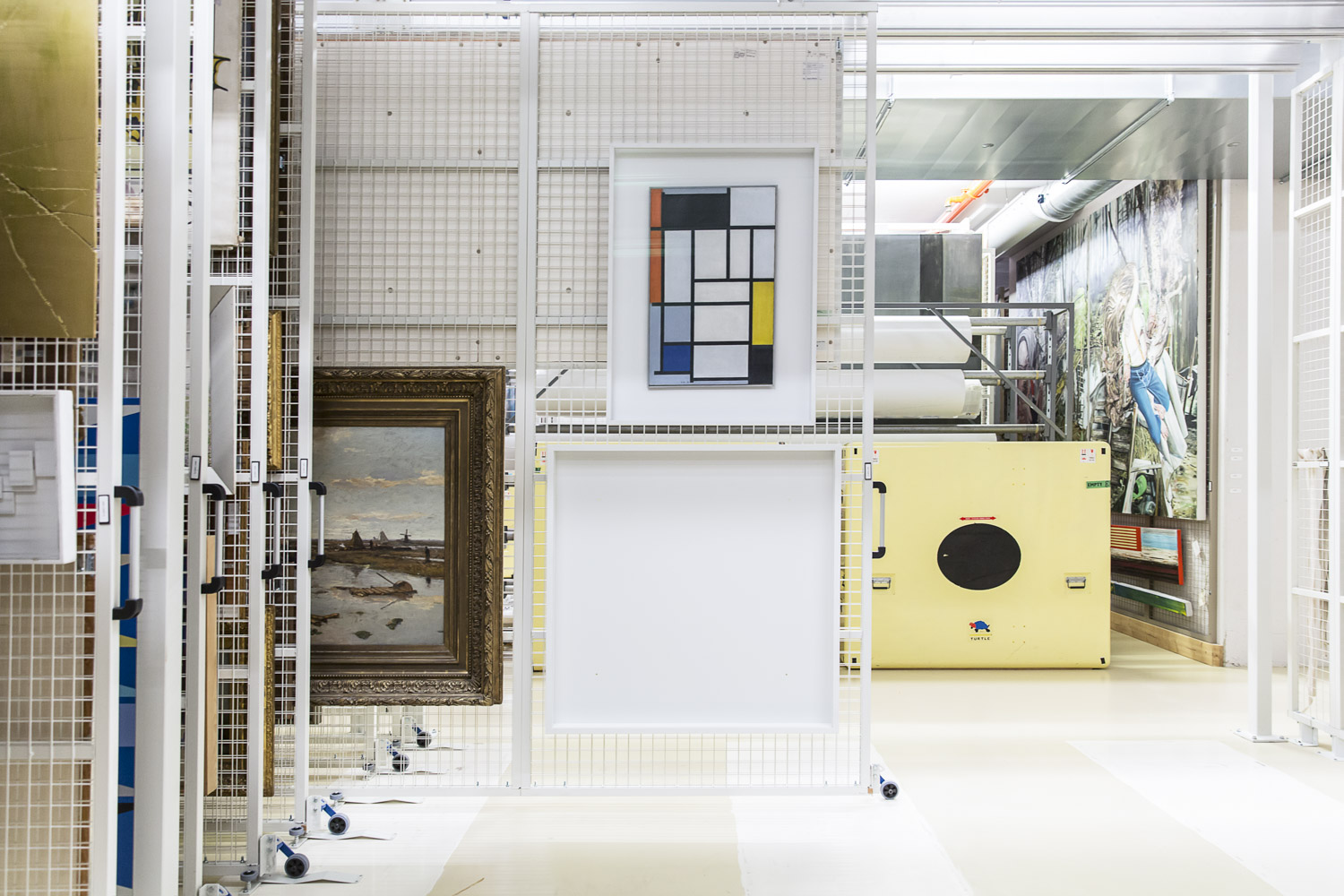 Preparations
It's quite a task to get them there. The Dutch company Hizkia Van Kralingen specialises in the packing and transport of art and is in demand around the globe for its skills.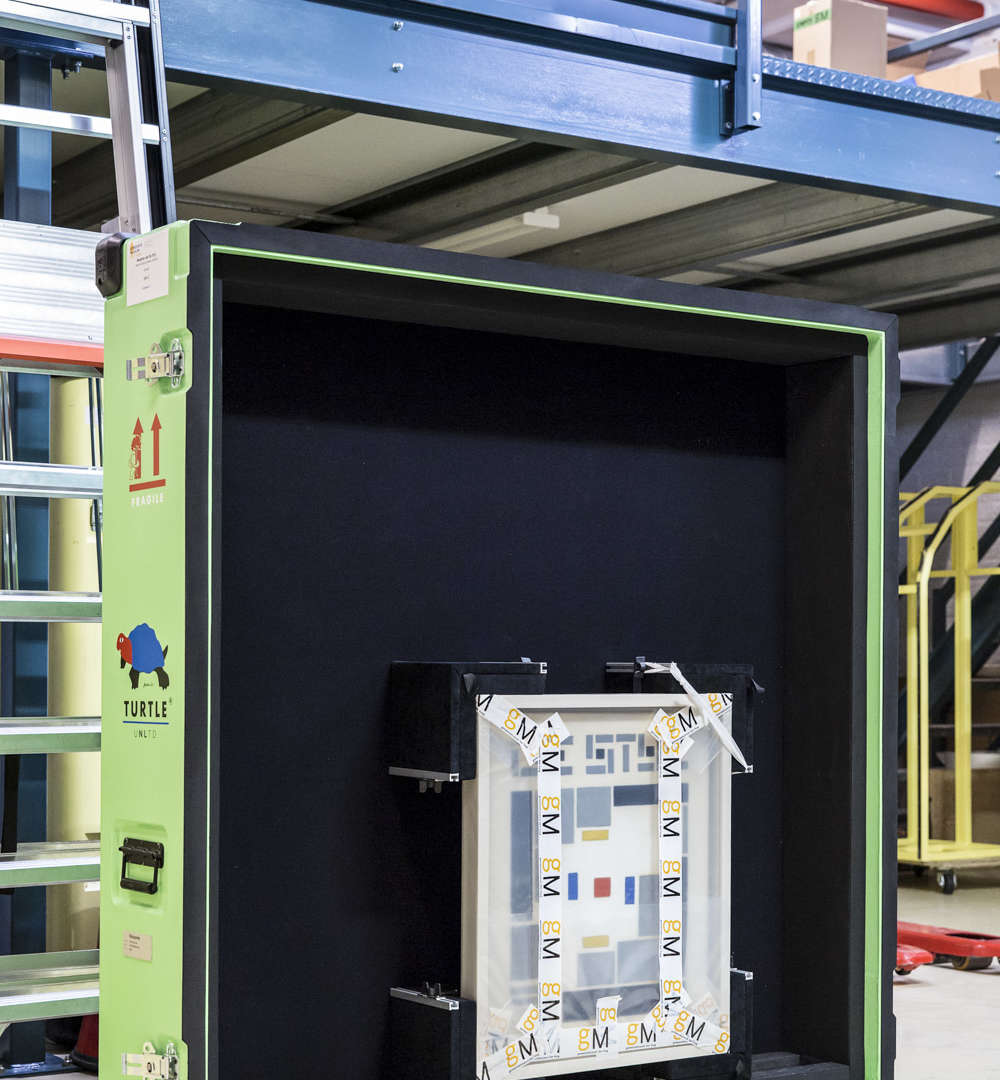 To protect the paintings as well as possible, HVK packs them in boxes – called 'Turtles' – which they have designed themselves. Thanks to a system of flexible corner blocks, they can transport artworks of just about any size.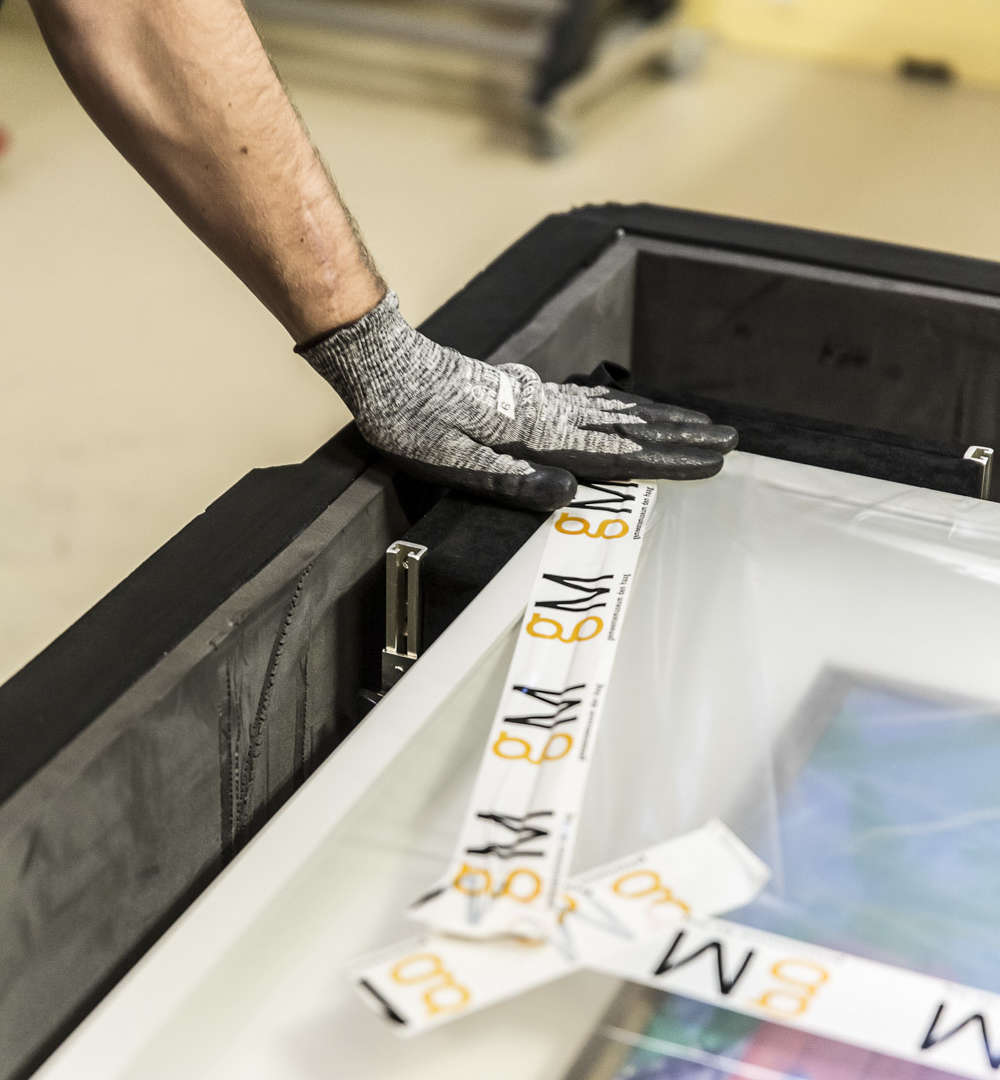 The boxes are built of materials that ensure a stable interior climate and absorb external vibrations. This way, we can make sure we give those Mondrians, which we hold so dear, a safe trip. Just the way they like it! ;)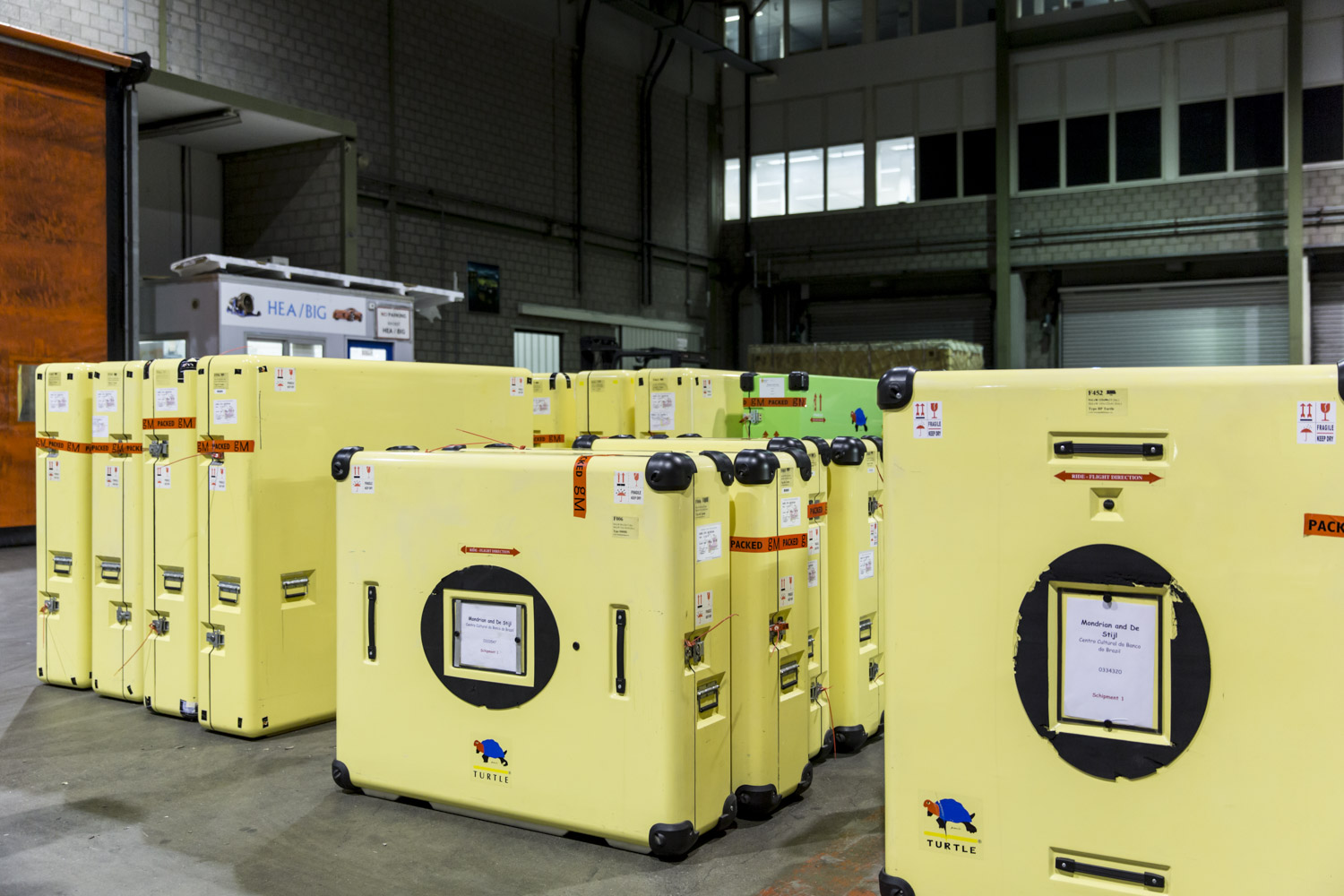 Day of departure
At 5:00 AM, Hizkia Van Kralingen delivered the Mondrian family to KLM Cargo by lorry. That's right, 5:00 in the MORNING! And, yes, I was there to see it. Of course, there was a lot of security present. After all, you can imagine that these paintings are worth a few pennies.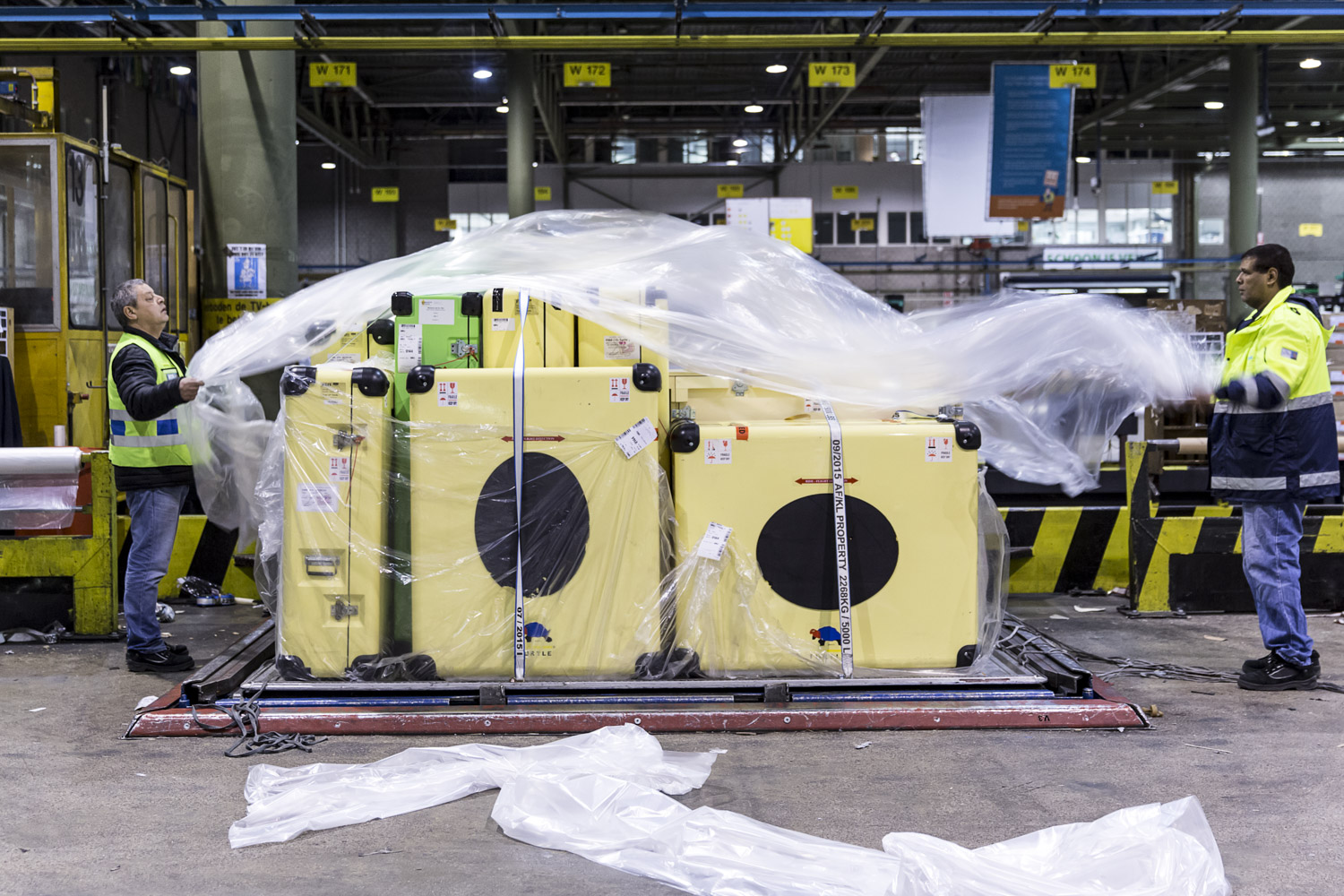 Once all the paintings were unloaded, they were carried – ever-so-carefully – into the Cargo Building, where they were sealed and affixed to pallets. This made it possible to load them into the aircraft easily.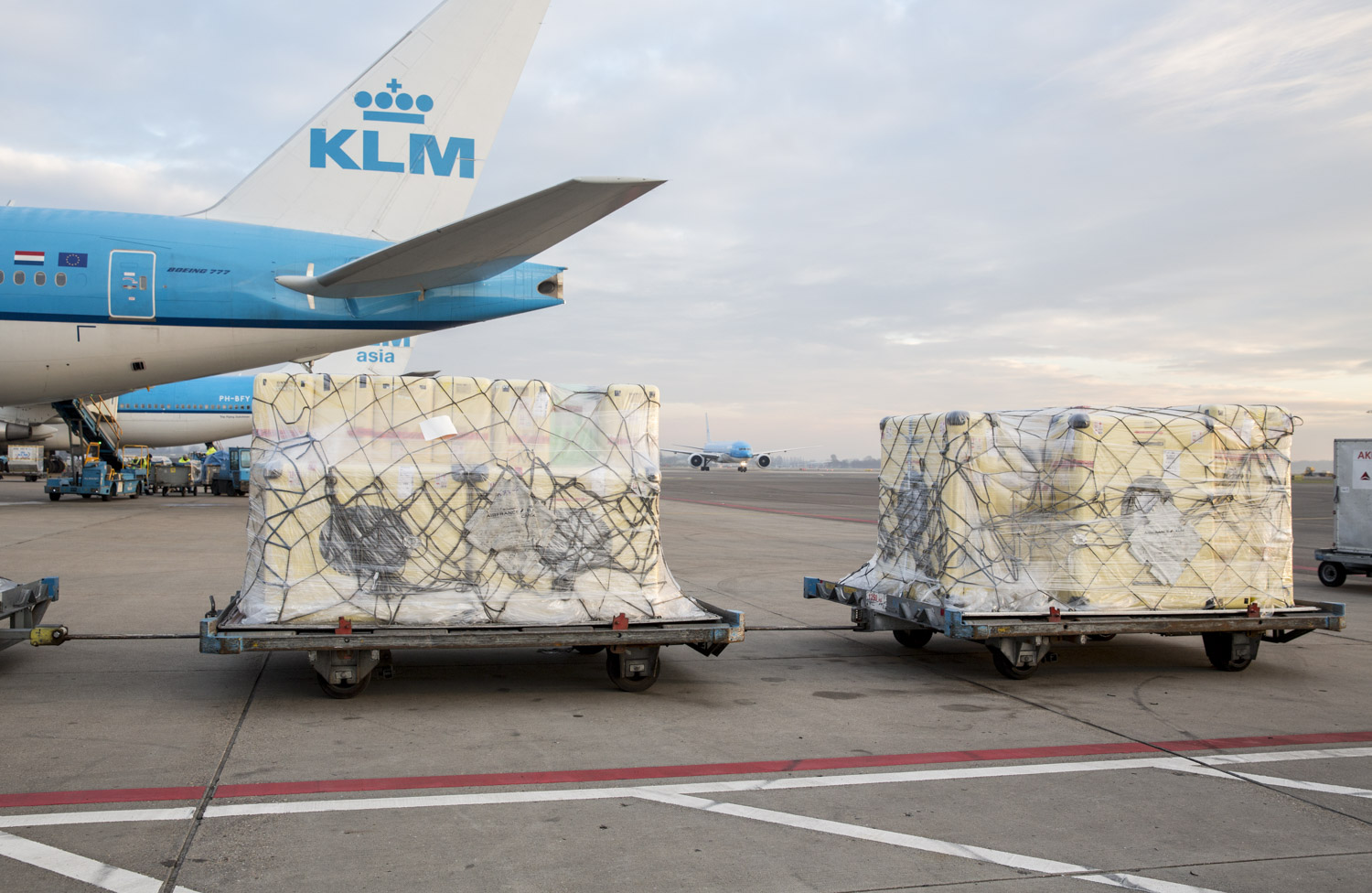 Loading the aircraft
The pallets were then loaded into the aircraft by using a special lift. An interesting factoid: The paintings were placed in a standing position and in the direction in which they flew. That makes them less susceptible to vibration. Also, the area where the Mondrians stayed was warmed to 18° C. Nice and warm.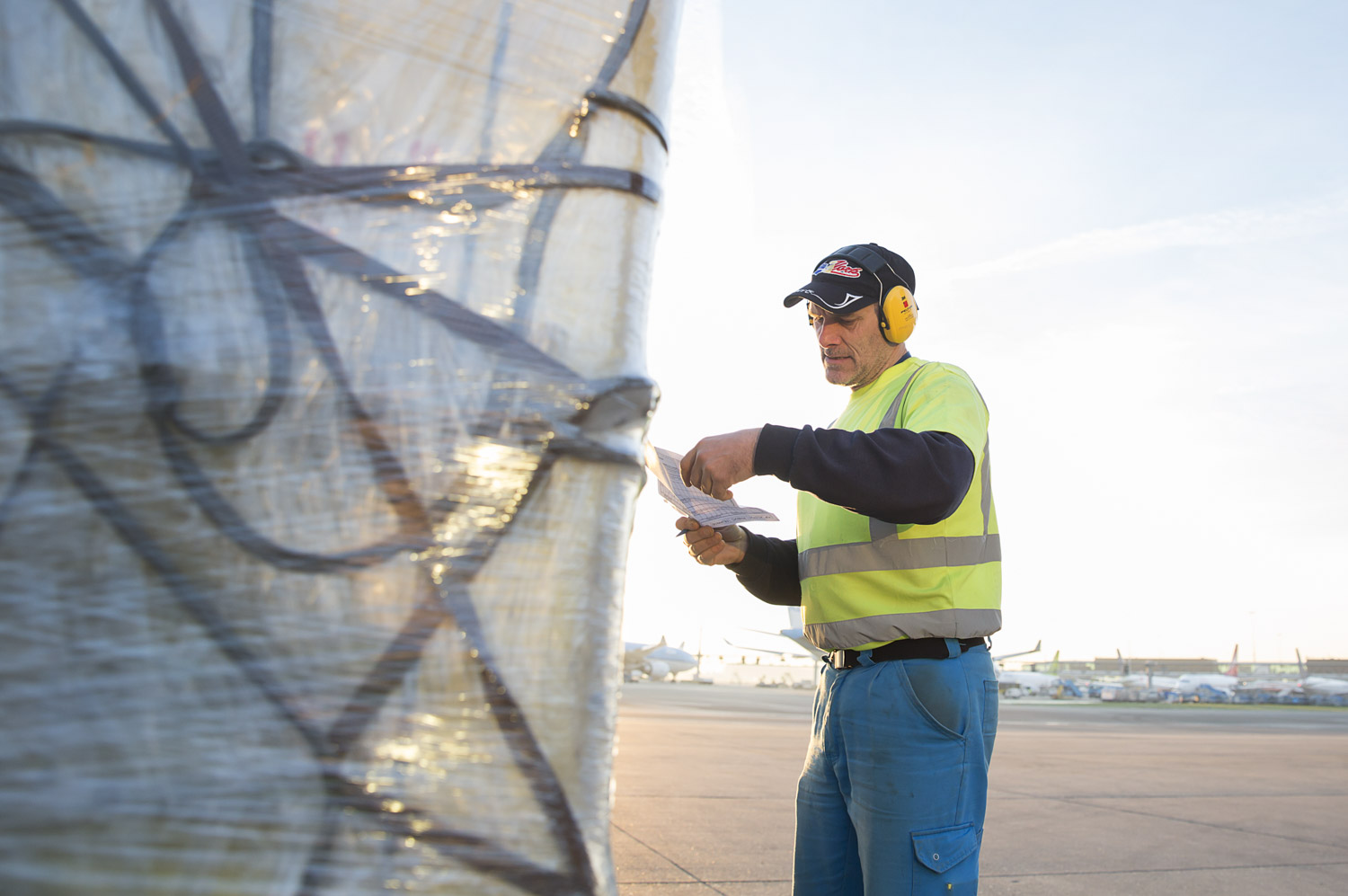 Arrival in Brazil
When the aircraft landed in sunny Brazil, the Mondrian family was unloaded and brought directly to the cargo shed. From there, they were taken by lorry to the exhibition space. This, of course, has to happen pretty quickly, because we'd like to keep them out of the tropical temperatures. They don't particularly seem to like that…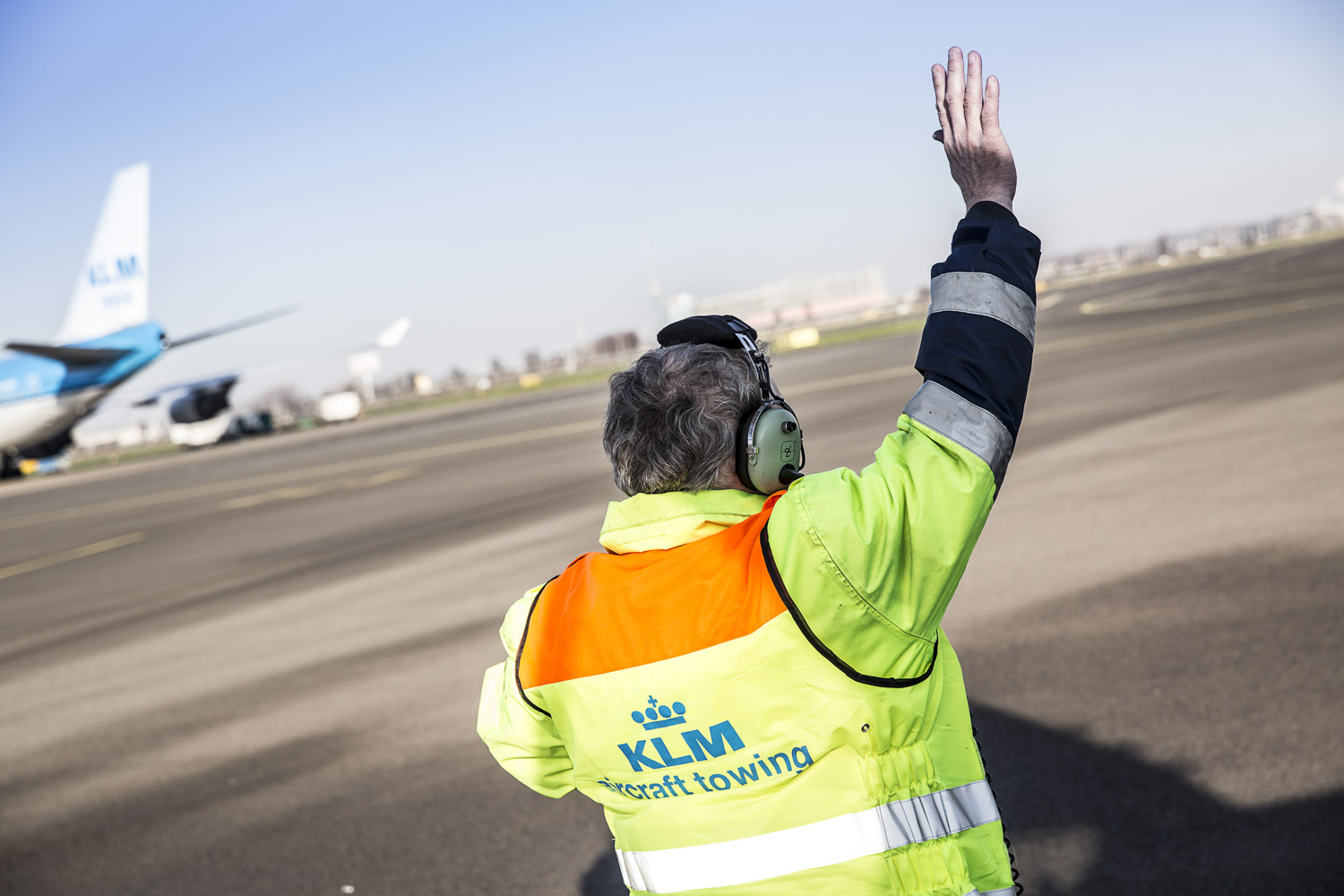 The exhibition will open 25 January in São Paulo. Do you plan to pay a visit?
I made this video to give you an idea!