Ins & Outs of the KLM Uniform
What inspired the current KLM female flight attendant attire? Who designed it? How do you wear it? And more importantly, what's so special about it? I was fervent to find out the answers to these questions, so I investigated.
When I was just a little girl (ok, maybe I was 17) I had dreams of being a flight attendant one day. Now that didn't exactly work out. I ended up being scared of even the idea of getting on a plane.  Still, the fascination with the profession never left me. And the outfits, oh the outfits. Having been in love with fashion from a young age the uniforms were part of the greatness, to me.
So, with this in mind, I dove into the world of the newest KLM stewardess ensemble.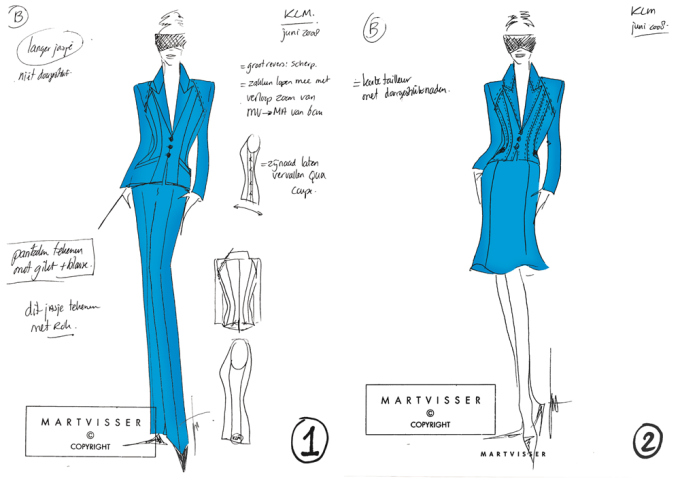 The design
The oh-so-recognizable KLM cabin attendant uniform was designed by famous Dutch couturier Mart Visser. He received the daunting task to think up a design both wearable and classy. "I was very proud to receive this request" Mart says in the Cabin Attendant Magazine. "The new uniform is feminine, very versatile and timelessly elegant". Old uniforms are recycled and used for things like carpets in KLM aircraft.
A-line or pencil?
Depending on your body type and/or preference, you can choose the style of your uniform. There are two types of skirts, an A-line and a pencil skirt. For the first time in KLM uniform history, you can get a pair of pants, which are also very classy. Besides two skirts or two pairs of pants (or one skirt and one pair of pants, mix it up!) you get a white blouse, a jacket, a long shawl and a short shawl, (which can be worn 9 different ways!) a vest and an overcoat.
Because cabin attendants are the faces of KLM, it is important they always look their best. Therefore, a list of strict uniform guidelines must be followed. To give you an idea: the white blouse needs to be worn with the vest, a shawl must be worn at all times and longer hair must be put up in a bun or ponytail.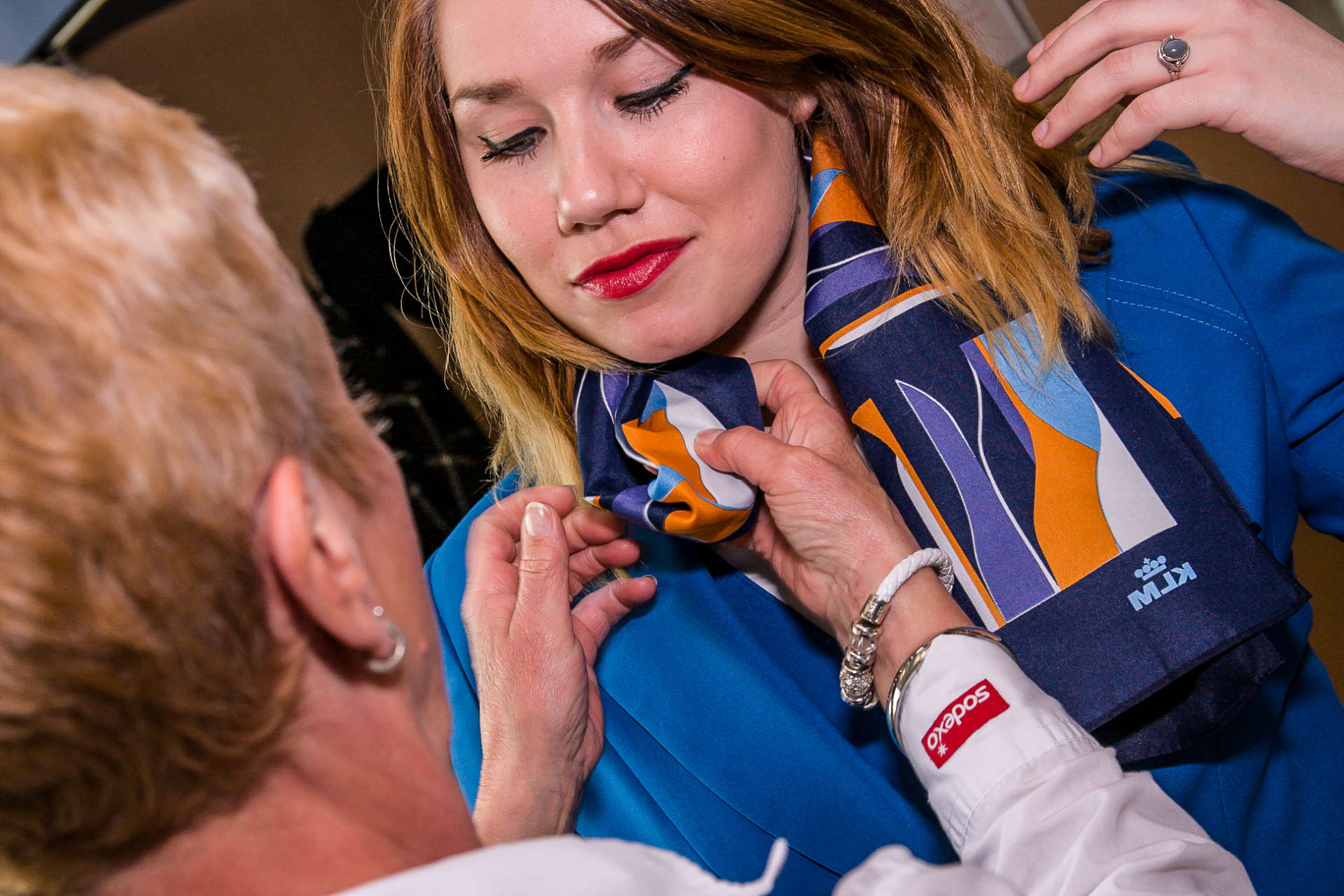 Trial Runs
The uniform is tested by the crew before it is presented to the world. They test it on wearability and comfort. Of course looking spotless and presentable is a must, but you can't work a 12 hour flight in an uncomfortable uniform. For example, the cabin crew was presented with a few types of lining for the jackets. The one that's used now was voted best.
99 Sizes
After the trial run, it's time for every cabin attendant to come in to Sodexo Corporate Wear for their final fitting. When I heard there was such a thing, I almost jumped out of my seat with excitement. Would I? Could I? Try on such a uniform? And so I did. (I'd say pics or it didn't happen, but you've probably already seen those). At the fitting, I got measured and assigned properly fitting items that come out of a range of 99 different width and length sizes. This way you get the best fit possible.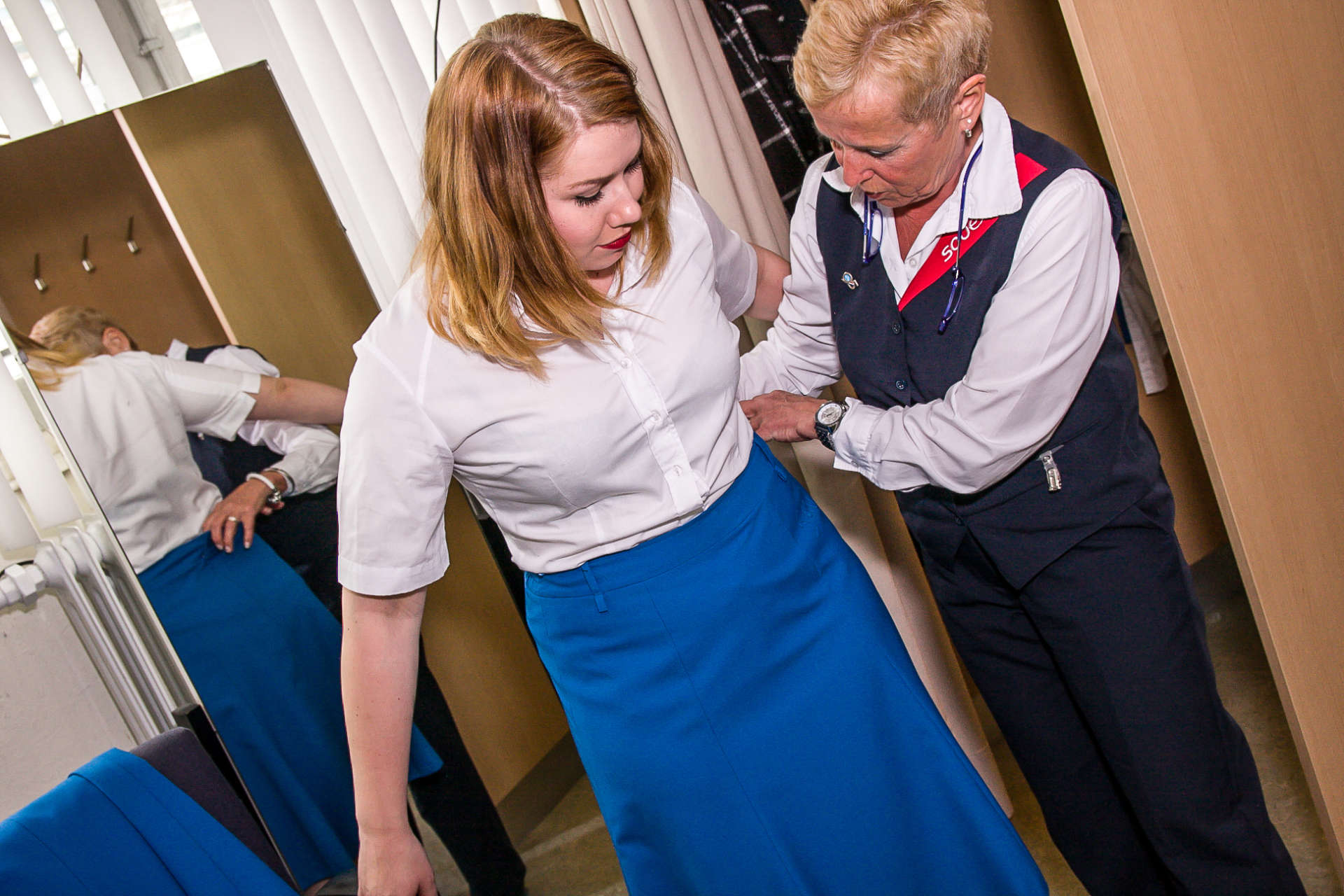 Who's who
If you're ever not sure who to ask for help on travel matters when you're flying KLM, here's a tip to recognize the different types of stewards and stewardesses. The ground staff has a thin gold stripe on their jacket sleeves. Pilots have a wide gold stripe, but also a completely different uniform and of course the famous pilot hat. And last but not least, cabin crew members are sporting a silver stripe (or multiple) on their sleeves. Of course you can always ask them anything, even if it's outside their 'work field'. They will direct you to another staff member that can help you further, or take on the matter themselves if they can.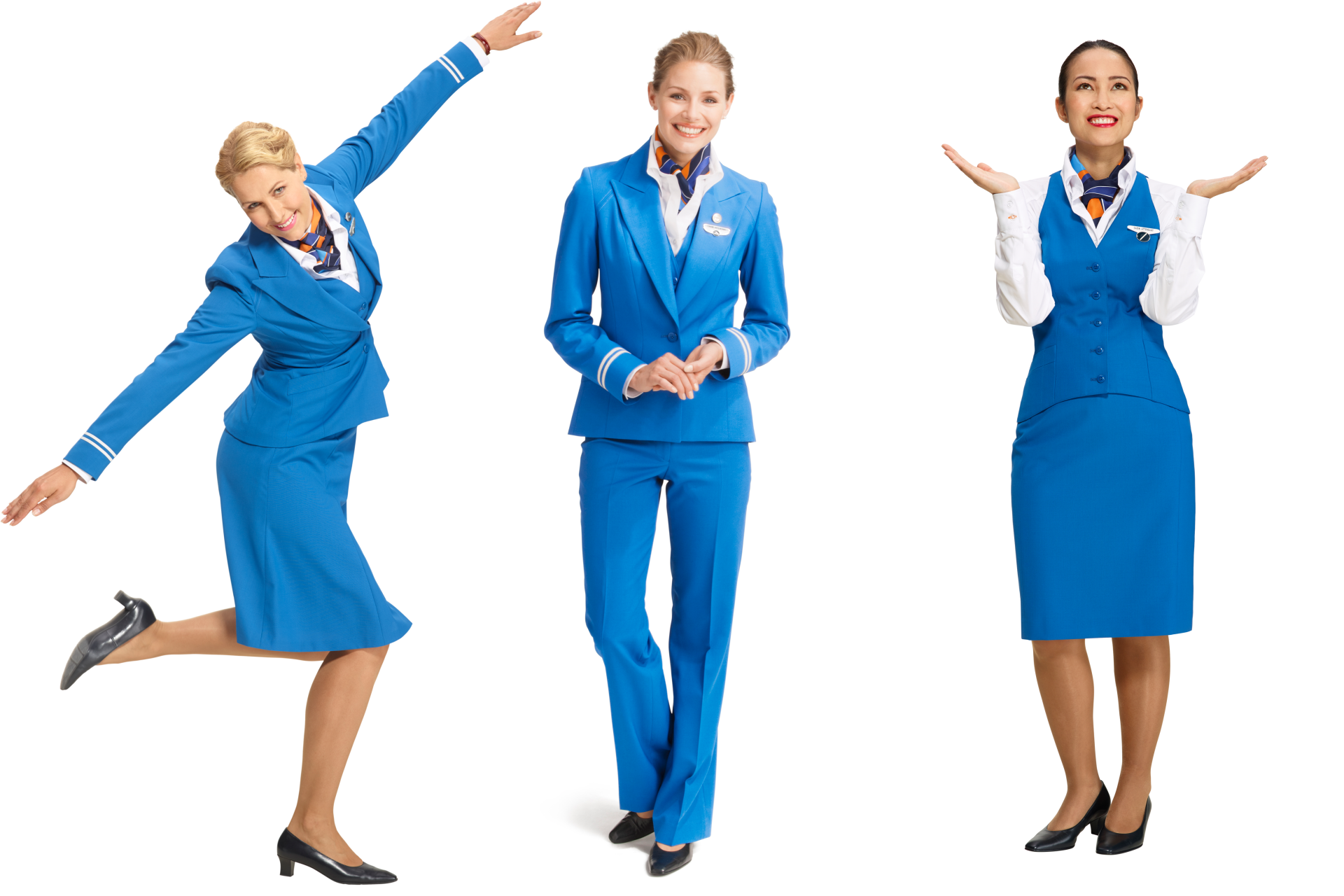 Ready for take-off
On March 29th 2010 all of the KLM cabin and ground staff were sporting the new uniform at precisely 00:00. Since this day, the royal blue outfit makes an impression everywhere it goes.