KLM crew training in 1959: How do you survive an emergency landing at the North Pole?
We train our flight crews for every variety of emergency. Even so, sometimes you come across special circumstances. For instance, what would you do in the event of an emergency landing at the North Pole? How would you survive at sub-zero temperatures in hostile surroundings with threats such as hypothermia and polar bears lurking nearby? Believe it or not, this was one such scenario that KLM prepared its crew for in 1959.
Why the North Pole?
Back in 1958, KLM initiated service with a Douglas DC-7 from Amsterdam to Anchorage, Alaska. Following a short stopover, the aircraft continued its journey straight over the North Pole to Tokyo, Japan. The route took the aircraft over uninhabited areas for a large part of the journey. There was nowhere it could go in the event of an emergency landing, so the North Pole became a landing site – undesirable but not impossible. To be well prepared for this worst-case scenario, crews working on the polar route received a two-week survival course in the snowy forests just outside Anchorage.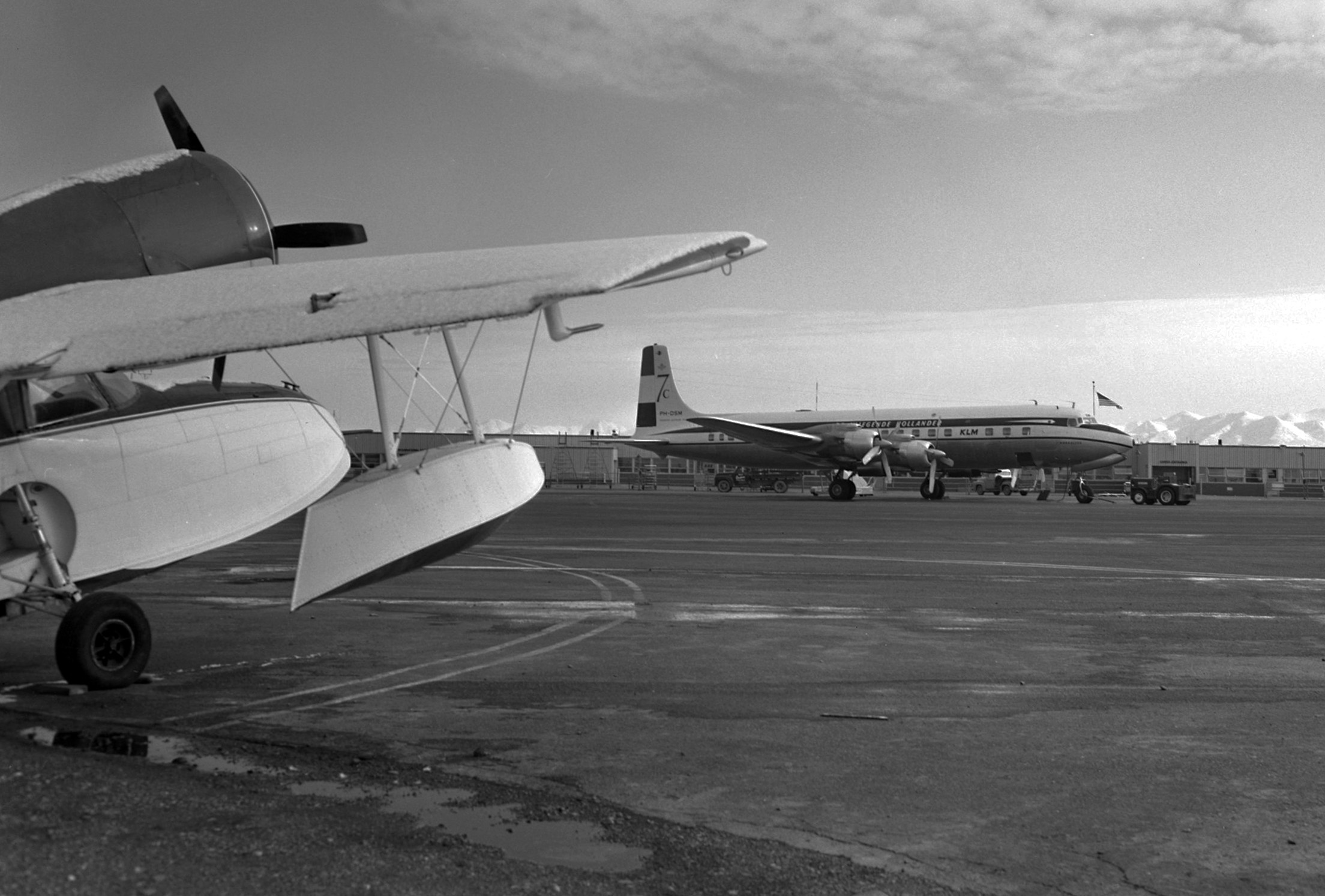 Survival training
To be well prepared for a forced landing at the North Pole, however unlikely, we called on the assistance of survival expert Alan Innes Taylor, a well-seasoned American traveller who had lived in Canada and had several polar expeditions to his name. He had provided survival training in freezing cold conditions to crews for numerous airlines. Taylor taught them how to use a lifeboat as a tent and how to build campfire that could hold its own, to name just two examples. The crews also learned how to melt ice for water, how to call attention to possible rescue teams by creating ground markings, and how to catch radar detection using mirrors.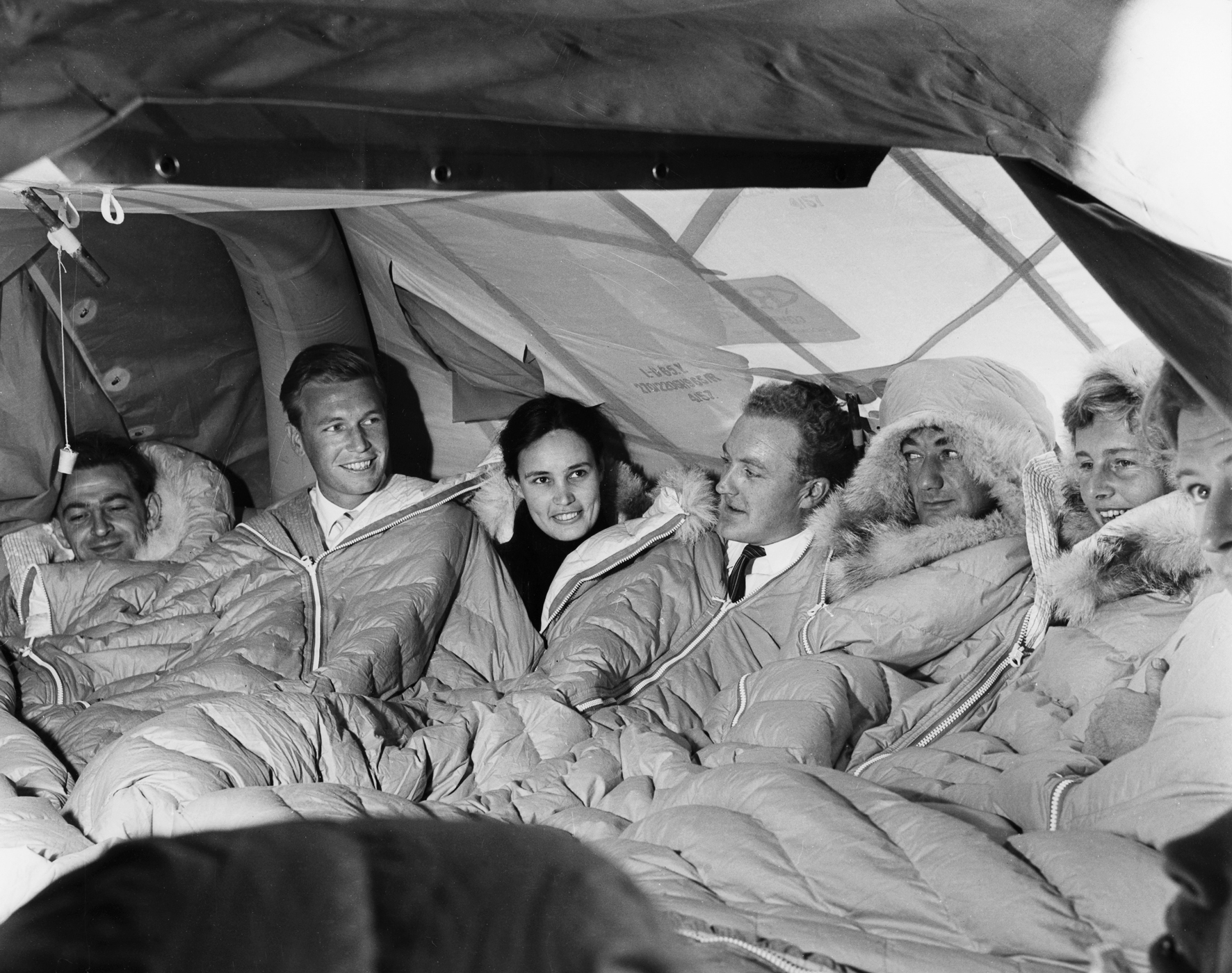 Adapted emergency equipment on the DC-7
The DC-7s on the polar route carried additional survival equipment beyond the standard emergency kit, including polar suits and a very cosy group sleeping bag designed by Taylor himself. There were candles, sunglasses, and a cooker as well. The most conspicuousitem – for me, anyway – was a rifle, so the survivors could protect themselves against possible polar bears and hunt for local game.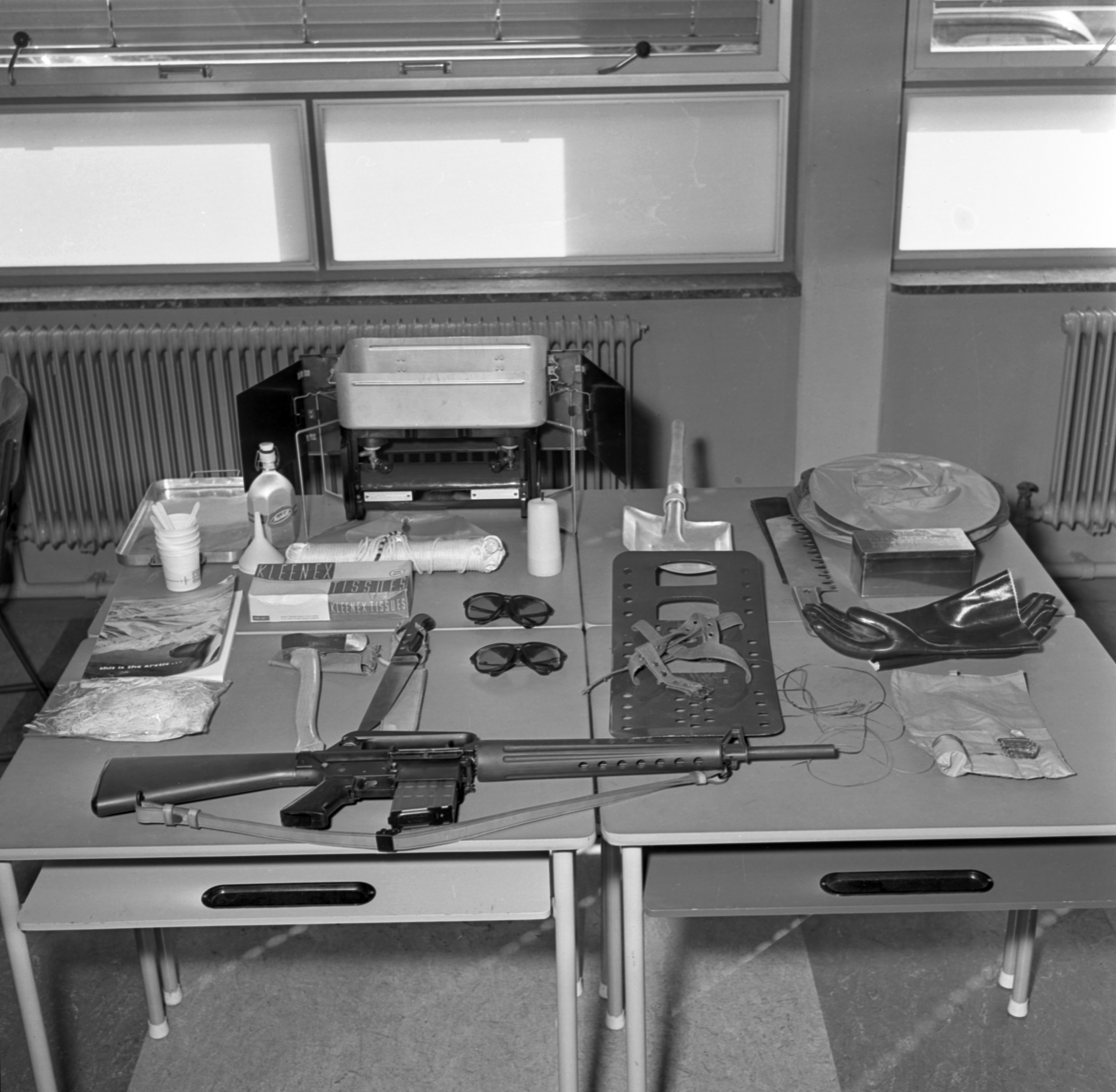 The Jet Age
So the KLM crew was prepared for a short stay at the North Pole. Fortunately, however, they never had to use their knowledge in actual practice. When the Douglas DC-8 went into service, KLM entered the technically more reliable Jet Age. The jet-powered DC-8 had a greater contingency radius than its predecessor, thereby reducing the chance of an emergency landing at the North Pole.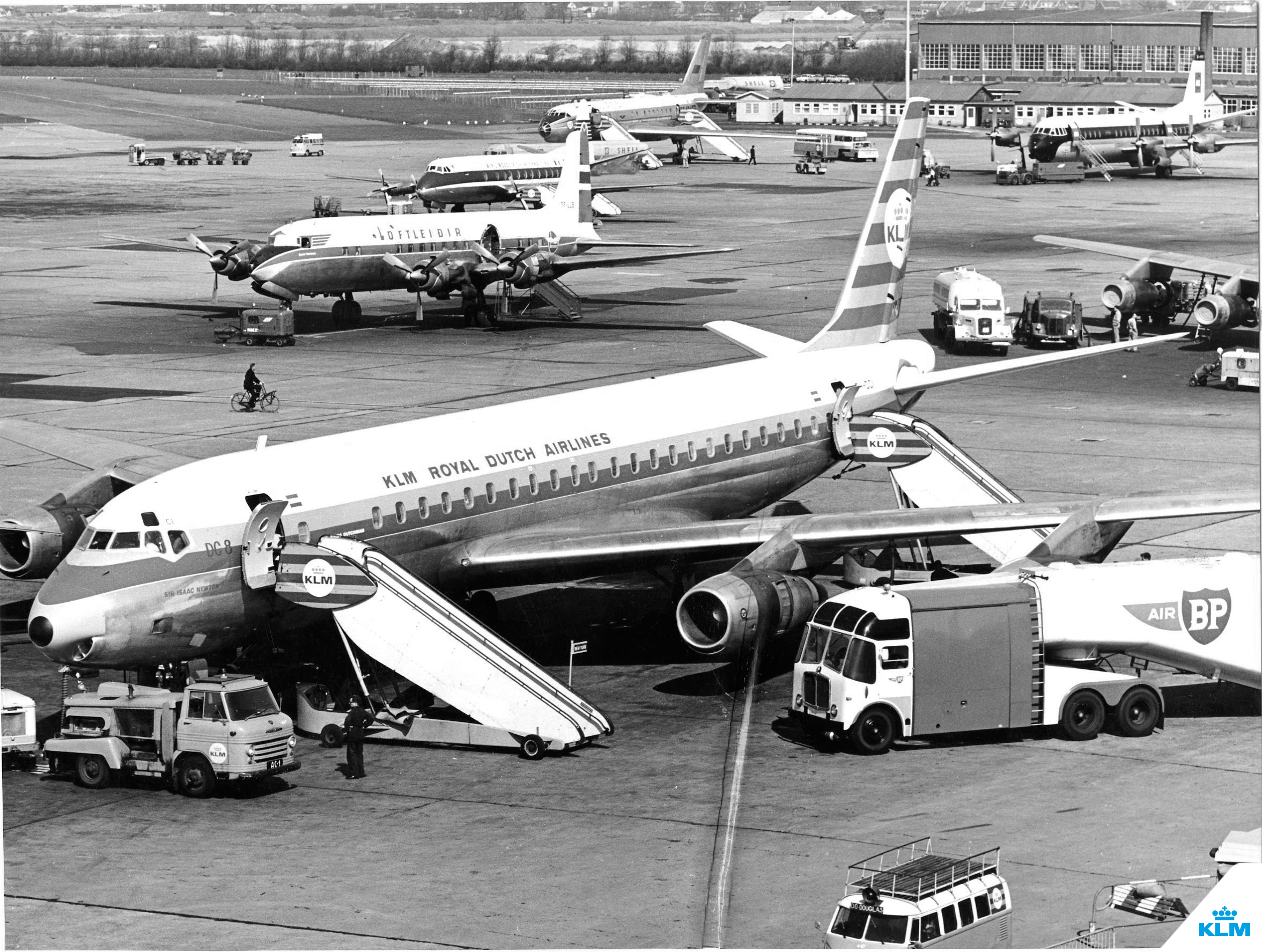 Today, of course, our crews continue to be well prepared for any number of emergency situations. Fortunately, though, the survival equipment for the North Pole – including the shotgun – is no longer part of the emergency equipment. That's a reassuring thought.