Making KLM More Sustainable – But How?
As a child, I always wanted to be a stewardess, flying all over the world. Although I've succeeded at the last part, I am not (yet) a stewardess. But I am doing an internship at KLM's Internal Communications department. My courses at university revolve around major social issues such as climate change and responsibility in sustainability. More specifically, they focus on how these issues can be communicated to create awareness. Broader societal change can be achieved by inspiring individuals. KLM is striving to bring about sustainable change in many different ways, which is why this internship was a logical choice for me.
Sustainability is the focal point of my internship. I've learned a lot in a short space of time. KLM's sustainability programme includes all sorts of surprising initiatives. I've chosen the four that impressed me most.
Weight reduction on board aircraft

Whenever anyone talks about sustainability, it doesn't take long before CO2 emissions are mentioned. Weight reduction is one way KLM reduces CO2 emissions from its aircraft. But how exactly do you reduce the weight of such a large machine? In the belly hold of its aircraft, where cargo and baggage are transported, KLM has achieved this by using lighter nets and pallets, for example. But KLM has also made changes in the cabin, where it has introduced a media app, offering passengers digital reading, reducing waste paper by 360,000 kilos every year. KLM has also introduced lightweight trolleys and other equipment, which all make a minor contribution to a major change.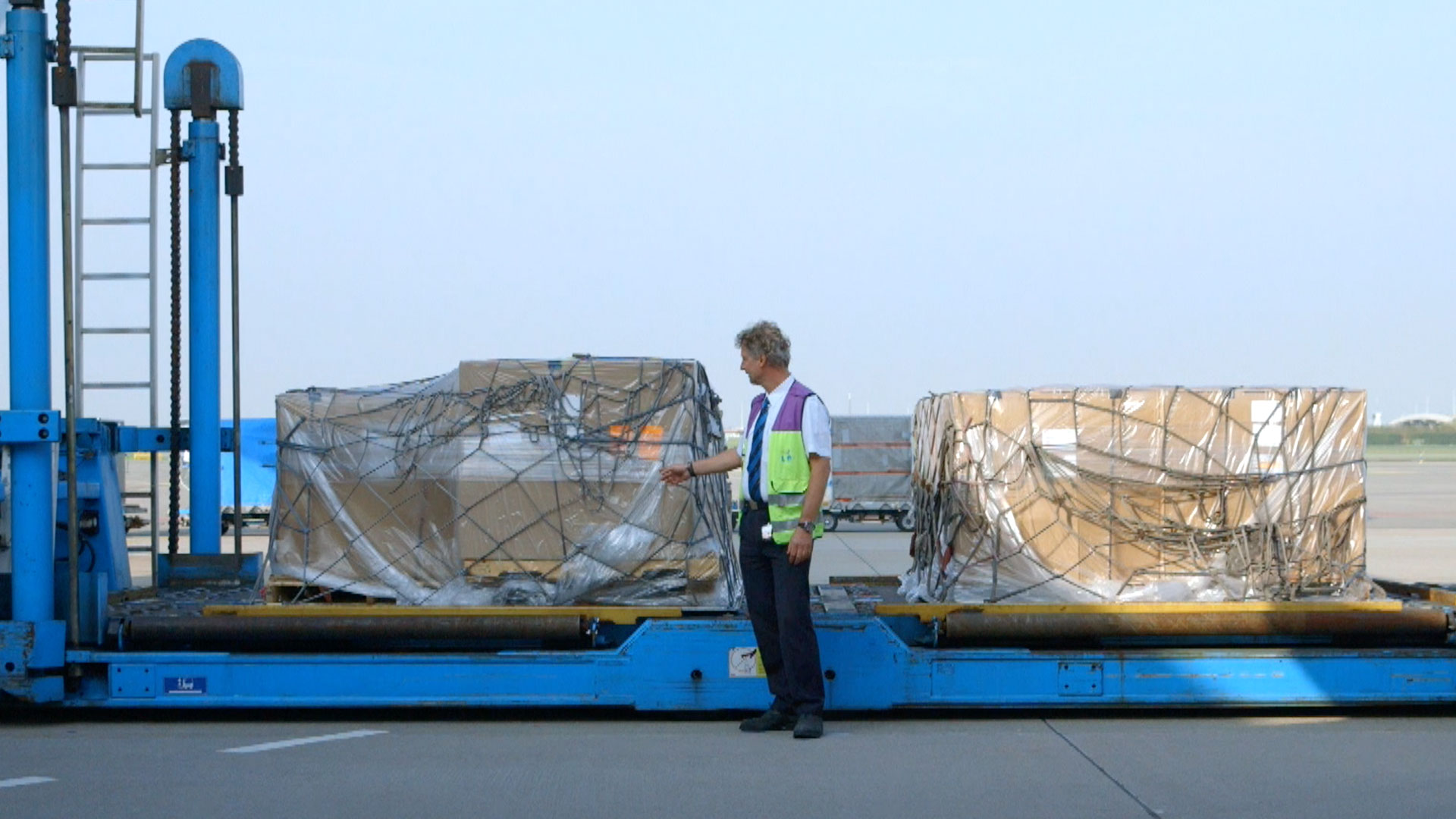 Flying on biofuel

Another rather special sustainability measure applies on KLM's flights out of Los Angeles, which are partly powered with biofuel made from used cooking oil. This idea really appealed to me: flying with oil used for frying! It's not just a fun, but also effective, because biofuel is better for the environment than fossil fuel. Did you know that biofuel can reduce CO2 emissions by up to 80%, compared to fossil fuel? Using fat to become leaner – a great idea!
Special cleaning skills

KLM's aircraft and hangars are maintained as sustainably as possible. The aircraft are cleaned using a semi-dry wash method. That may sound rather technical, but what it boils down to is that the aircraft are "mopped" clean on the outside using a special method, which saves no less than 8 million litres of water a year and also uses less cleaning agent. What it boils down to is a major clean-up using minimal cleaning agents.
Once the aircraft is shining, the hangar floor also needs to cleaning. This is done with a rather special ingredient: enzymes! These not clean the floor, but also ensure that the waste is 100% biodegradable.
Waste separation and recycling

I do what I can to separate my waste at home, and even have several garbage bins. Ideally, I'd like to produce as little waste as possible. But if this is not (yet) possible, you need to do what you can to handle waste responsibly. KLM's flights generate quite a lot of waste and every effort is made to separate and recycle it. I was amazed that the waste coming from board is separated into 12 separate flows. Some of this takes place on board, including the separation of paper and plastic cups, for instance. Once the waste has been offloaded, it is separated into various flows for recycling, ensuring that waste can be reused in various different ways.
I hope you enjoyed my top four sustainability discoveries. If this blog has piqued your interest and you'd like to see sustainability in action, please watch the video at the top of this blog and visit www.klmtakescare.com. KLM may be best known for their blue, but they're also pretty green!