Mauritius, Treasure In The Indian Ocean
One of the great privileges of being a cabin attendant is that you have an endless choice of holiday destinations. I wanted a direct KLM flight, somewhere nice and warm, with white beaches and palm trees, and surfing spots! There were plenty of destinations to choose from. And my mom was also keen to come along for a bit of adventure. Having slept on it for a night, I had the answer the following morning: Mauritius it is!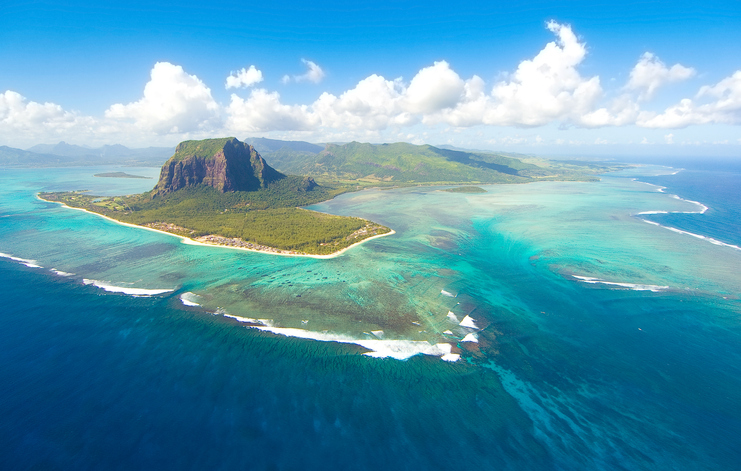 The first impression
We board our flight the very next day! Totally unprepared. We've decided to wait and see what's there. Very exciting! We watch the movie "Snatched" on board, which is about a mother and daughter who go on holiday together and get kidnapped. We have a really good laugh at that, but is it a bad omen for our trip?
Our first hotel is in Pereybere on the northern tip of the island. We've rented a compact car and have to keep watching which side of the road we're supposed to be driving on. I also keep turning on the windscreen wipers when I wanted to use the indicators.
We discover a magnificent blue bay in middle of a nature reserve. Anse La Raie is a perfect spot for kite surfing, even for beginners, because the water is pretty shallow. And if you're not a kite surfer, it's also a wonderful spot for a picnic.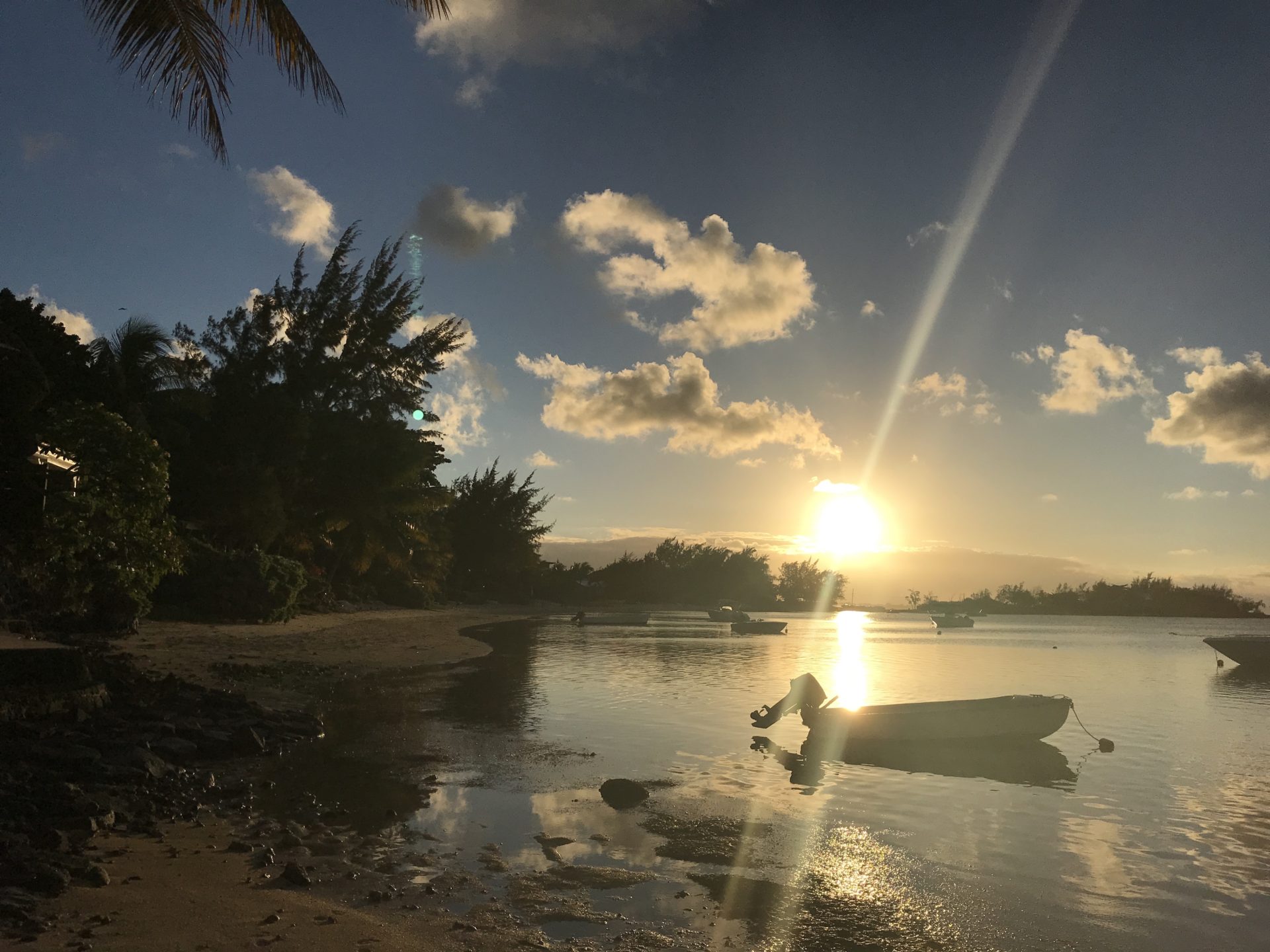 Le Chamarel
After a couple of days, we head towards Le Chamarel. This part of the island is best known for its superb natural surroundings and our trip by road certainly confirmed it. There are all sorts of things to do here. We have lunch at Restaurant le Chamarel and enjoy the spectacular view. Then we head into the Fly Catcher Forest on horseback to see the superb waterfalls.
We rent a house in the middle of the jungle. There's a local Creole restaurant right across from us. We think we've discovered a secret gem, but we're not the only ones. Taxis keep coming and going. This family restaurant Le Palais de Barbizon regularly features in the local papers, and rightly so, because it's well worth a visit for a meal.
Typical Mauritius
The island has a rich history. In the middle of the Ebony Forest, there is a little museum which gives a short, sharp account of the island's origins and history. The forest is also a wonderful place to go hiking or to take a guided tour by jeep.
The island is renowned for its sugarcane, which is used to make various kinds of rum. Fortunately, the distillery is a short roll away from our accommodation. The Rhumerie de Chamarel is a wonderful place, where one can spend hour upon hour.
The Le Morne Peninsula is built full of luxurious hotels and houses, but it also has a gigantic rocky outcrop. We are told it's a great place for hiking and that you're rewarded with a wonderful view. My mother and I opt to visit a beach called Kitesurfers' Point, but first we have lunch at Le Morne's Bistro Wapalapam.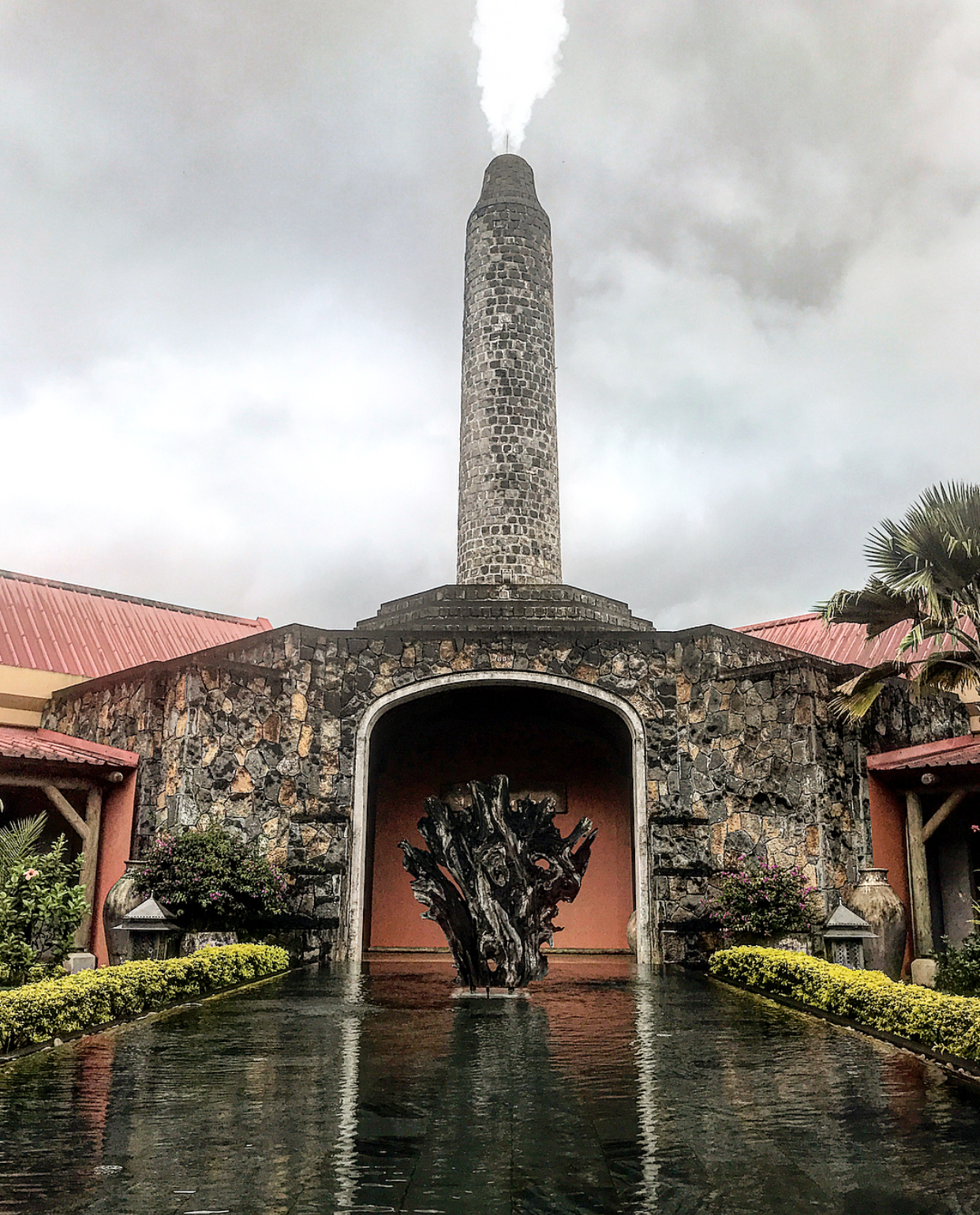 It's a 90-minute flight from Mauritius to the superb island of Rodrigues, which is superb for kite surfing.
Because Mauritius is so varied, it has a lot to offer everyone, making it a very special island. I'd be very interested to hear what you think of it.
For more photos, look me up on Instagram: Tripster_girl!
And here's a map with all the kite-surfing spots.