Our 12 Favourite Travel Photos
Every month, we ask the readers of Holland Herald inflight magazine to share their most inspirational travel photos with us, after which our panel of judges picks the photo that best reflects the theme for that month. Here are the 12 most beautiful, impressive and remarkable photos from 2015. 
January winner | Water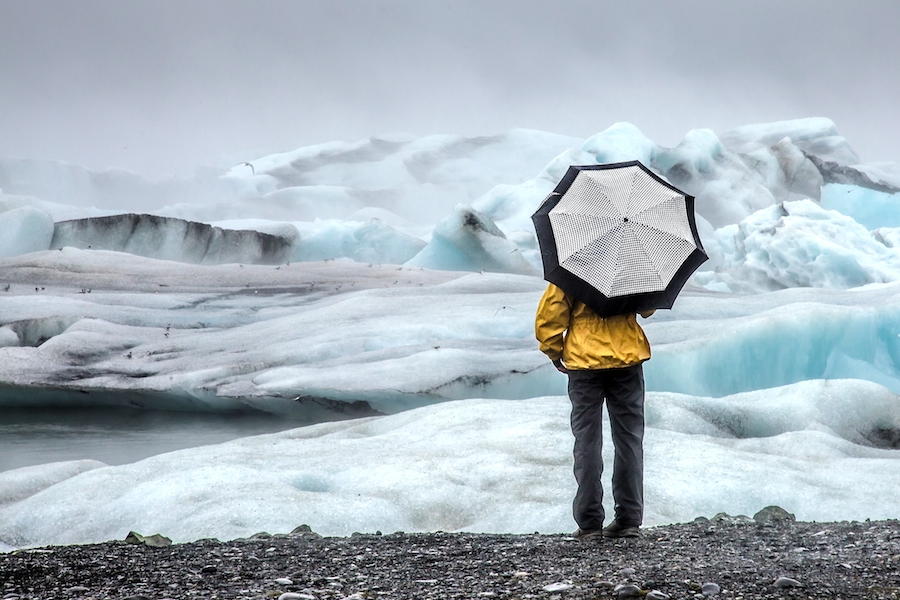 This photo was made in Iceland by Susan van Manen, who was travelling around with her daughter and stopped at the Jökulsárlón Glacier Lagoon. Although it was cold and rainy, she was intrigued by the icebergs floating by and shot this superb photo.
February winner | People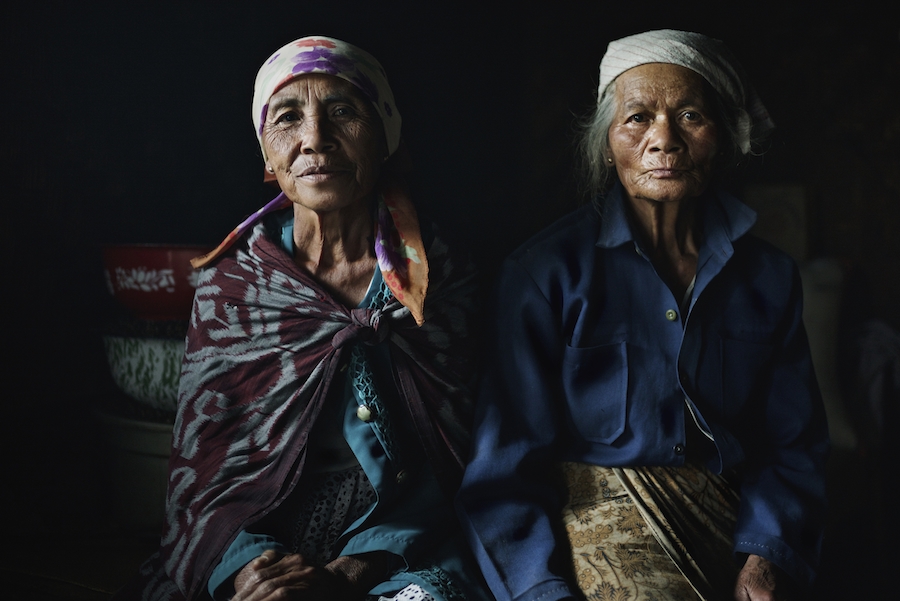 These sisters live in Ngadirejo, Indonesia, which was destroyed when Mount Bromo erupted in 2011. Photographer Mervyn Dublin said he wanted to capture "their advancing age, perseverance and tenacity to survive." To him, they embody Indonesia's ability to bounce back after natural disasters.
March winner | Off road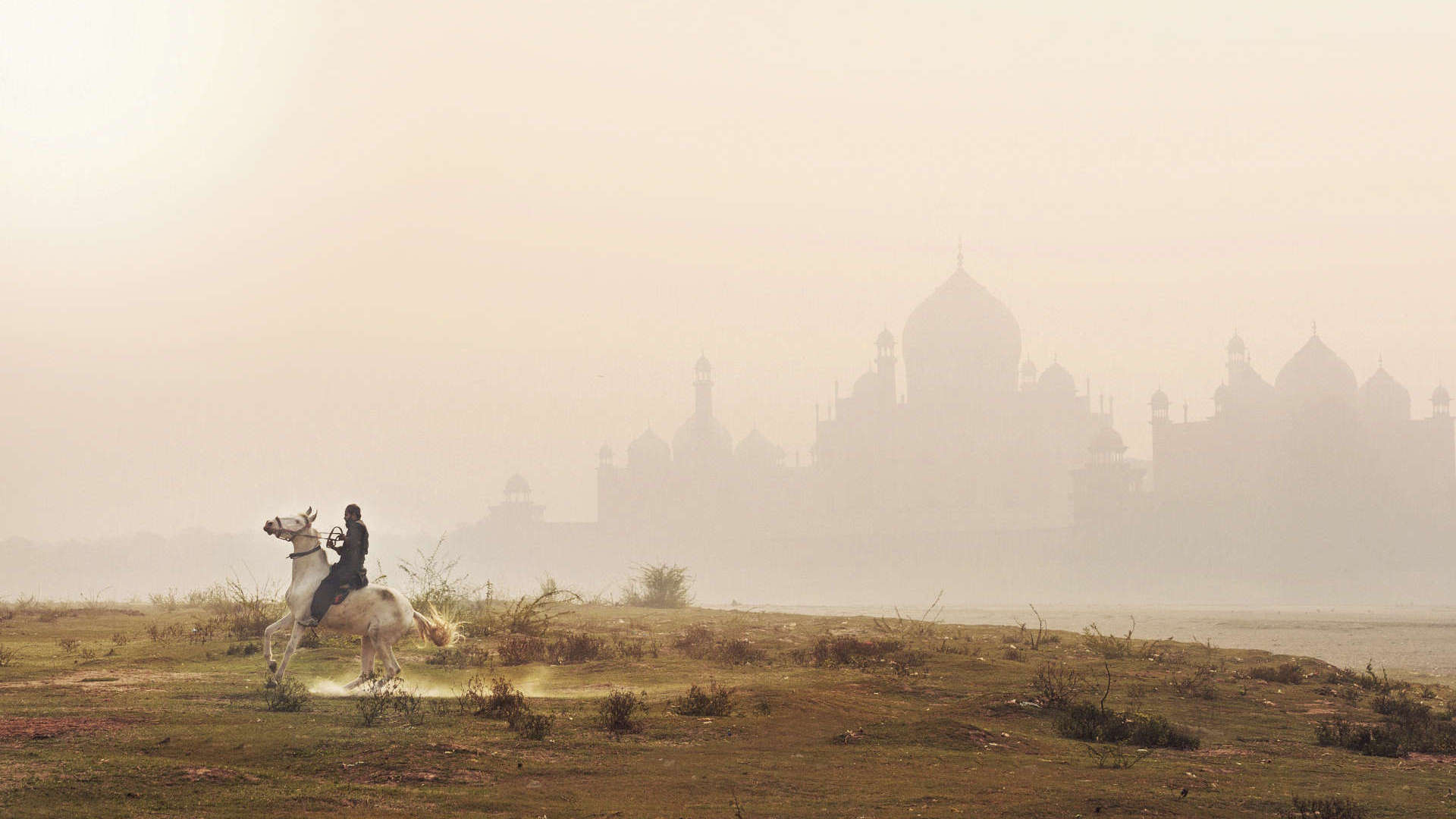 Arif Kaser was taking pictures of the Taj Mahal when he noticed a young man on a white horse galloping nearby. This photo was runner up for our 2015 grand prize.
April winner | Extreme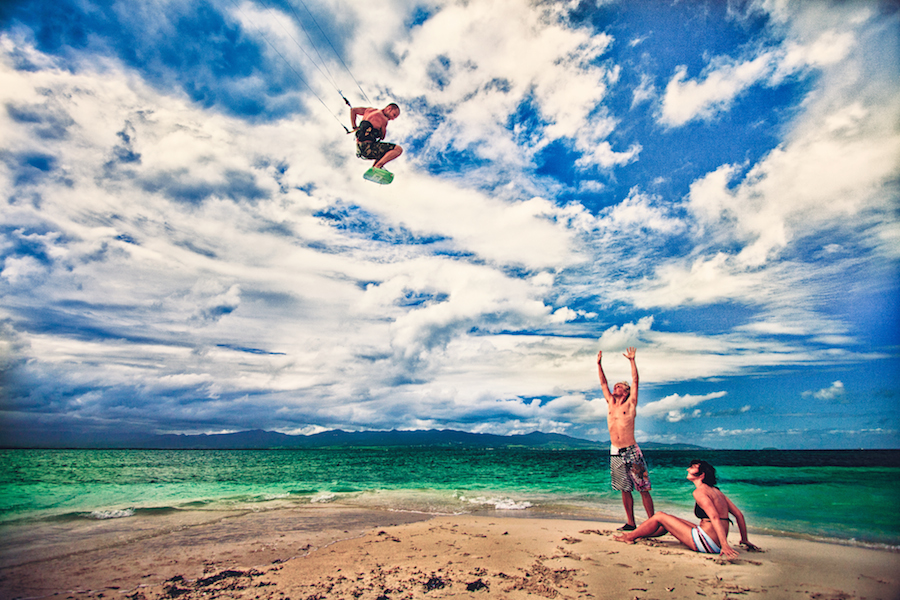 This photo is pretty extreme. Photographer Jesper Anhede captured his friends attempting a high five during a kite surfing trip in the Caribbean. They didn't quite make the high five, but it's a spectacular picture nonetheless.
May winner | Street art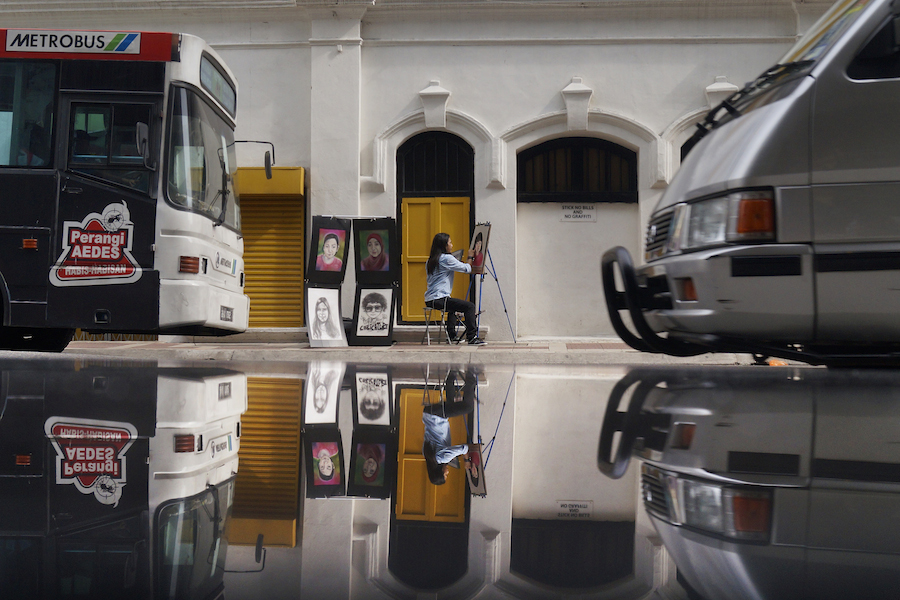 Photographer Mohd Nazri took this picture on the streets of Kuala Lumpur. He was drawn by the contrast between the street artist and the colour of the building. When he saw the reflection in the puddle, he simply couldn't resist. The fact that the artist is framed by two moving vehicles makes this shot all the more special.
June winner | Retro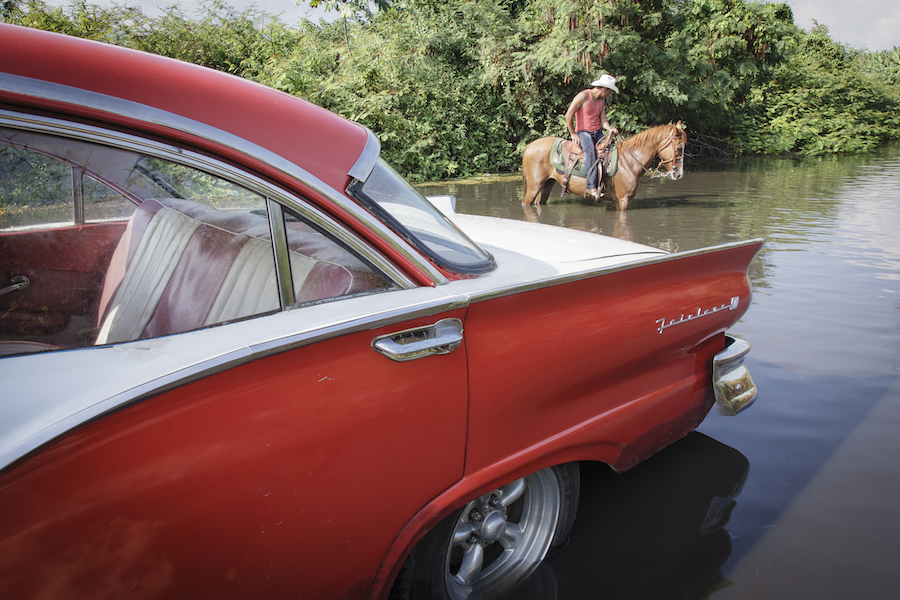 The name of the winning photographer may sound familiar: Susan van Manen, who won the January contest with a photo she took in Iceland. This photo was taken in Cuba, where they take great pride in their classic American cars. "I took this at the river near Trinidad. A 1950 Ford Fairlane was being washed at the waterside, while a local cowboy waters his horse."
July winner | Beaches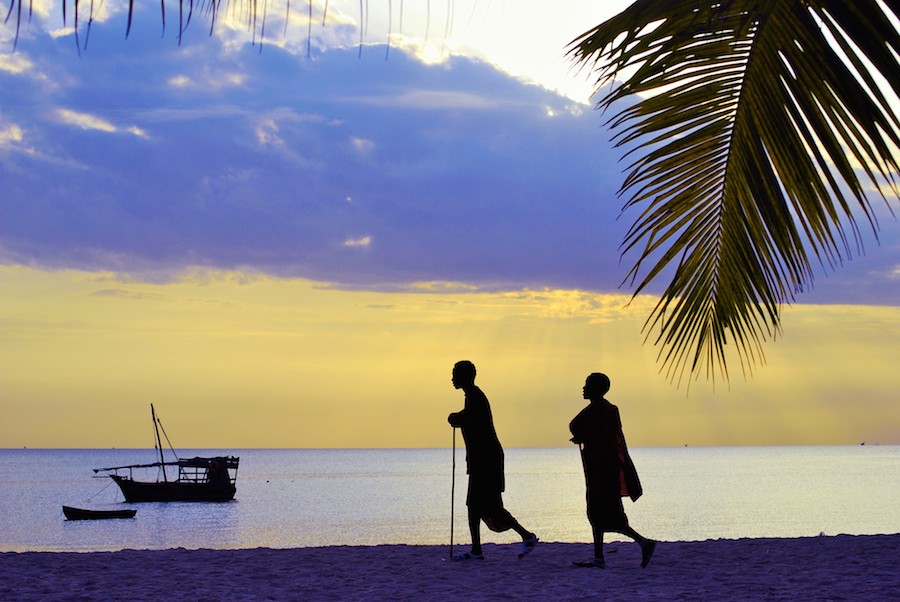 Wilson York took this photo at Kendwa Beach in Zanzibar. "Zanzibar's coast is one of the most photogenic places I've ever visited. The Maasai are a very handsome and photogenic people. The two silhouettes add something extra to spectacular view."
August winner | Expression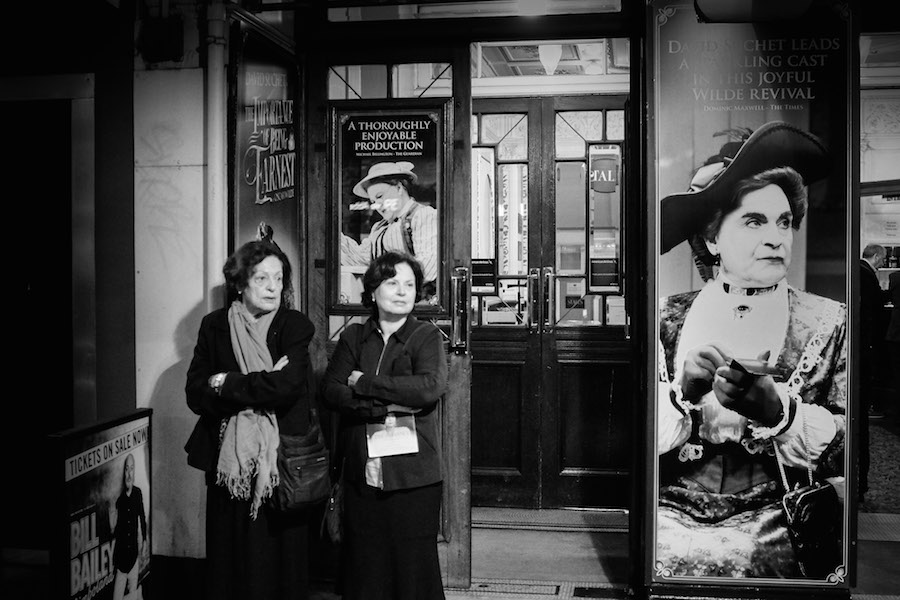 Don Auderer shot this pic at the Vaudeville Theatre in London. The two ladies seem to be mimicking the expression of the "lady" on the poster, who is in fact actor David Suchet as Lady Bracknell in The Importance of Being Earnest. "The resemblance between the women and Lady Bracknell made for a striking photo."
September winner | Seasonal colours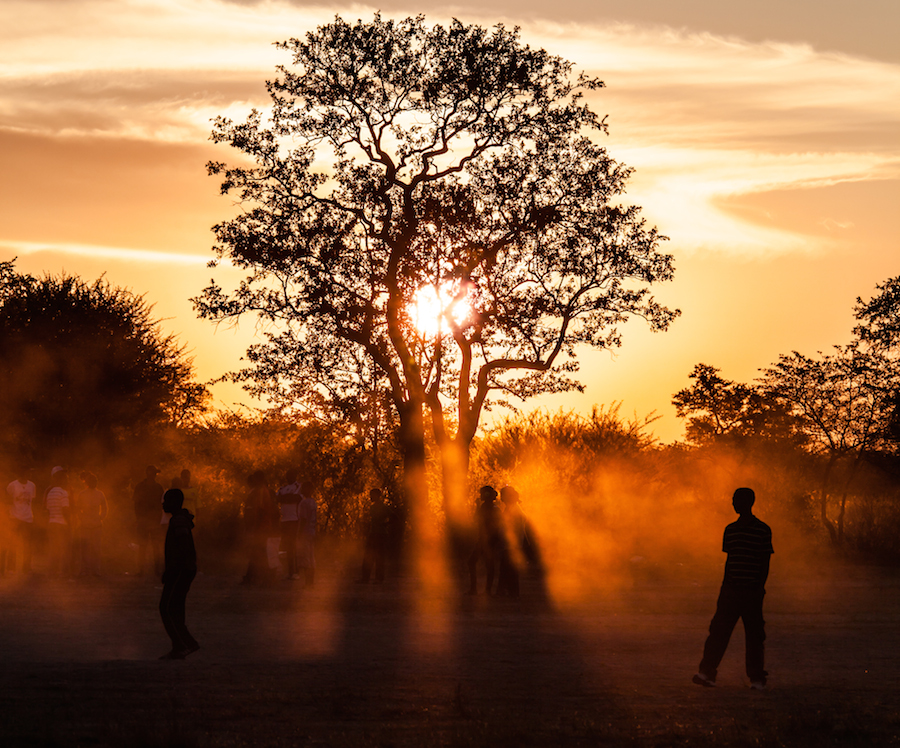 Lexi Novitske took this photo in Namibia. She was travelling around East Africa and fell in love with continent thanks to remarkable moments such as this. "The photo captures the relaxed pace and natural beauty of Namibia." A couple of months after this trip, Lexi moved to Nigeria and has been there ever since.
October winner | Dutch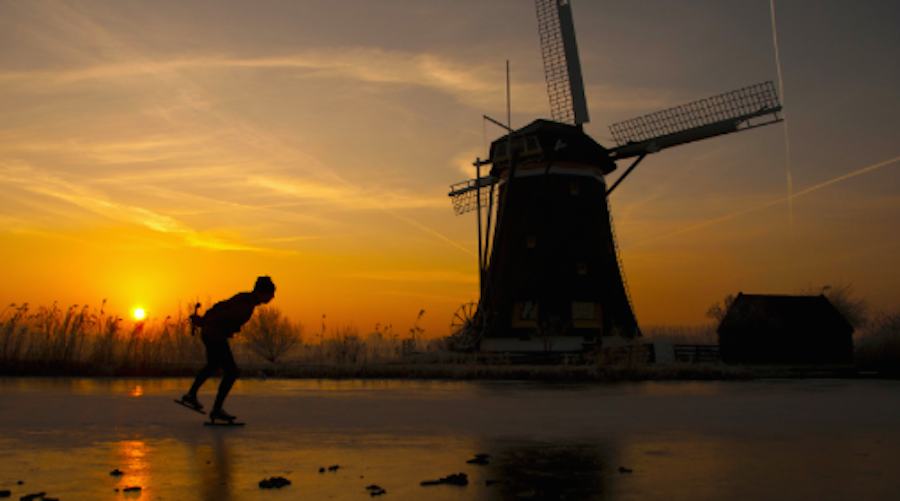 Wim Wobbes won with this photo taken in Stompwijk. "It perfectly captures the skating fever experienced by almost every Dutchman when temperatures drop below zero. Everyone grabs their skates and goes outdoors. Because the waters near Stompwijk are relatively shallow, it's often the first place where you can skate outdoors.
November winner | Sports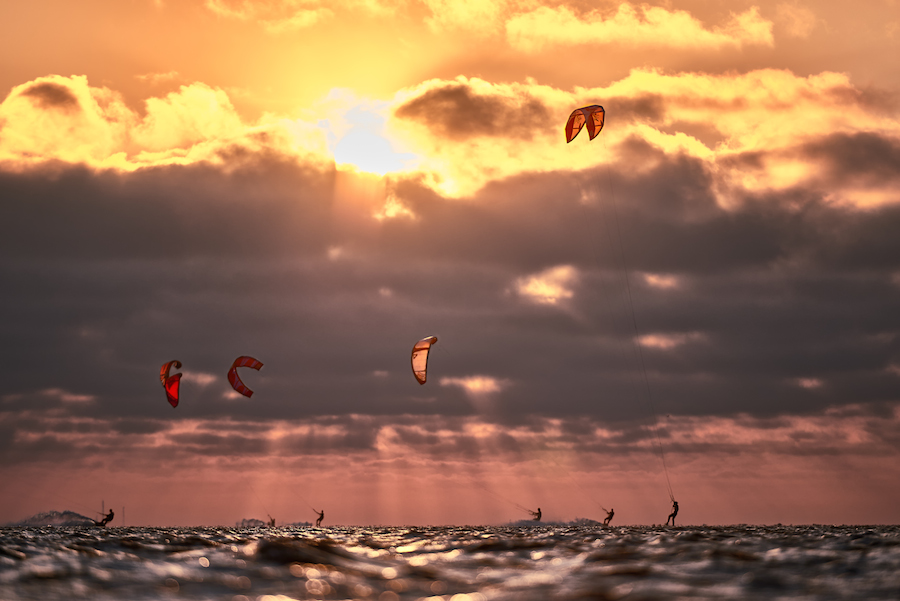 This photo by Luminita Marilena was our 2015 Grand Prize Winner. "We arrived just before sunset and were amazed to see the kite surfers on the Dutch island of Lauwersoog. Despite the fact that it was very cold, they were out gracefully mastering the shallows." Our judges remarked: "This was our winner for 2015, because of it combines perspective, movement and colour to create a surreal atmosphere."
December winner | Snow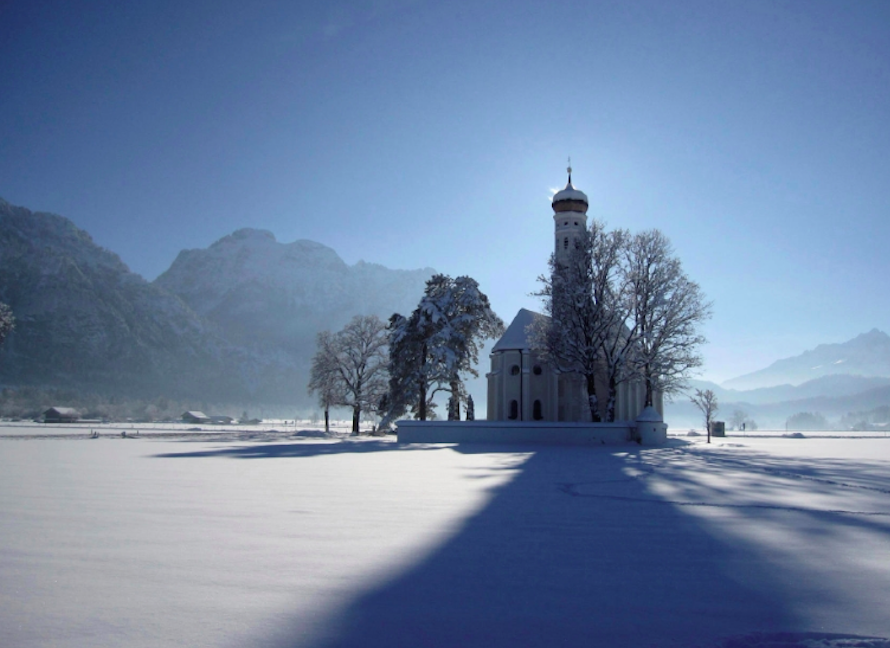 This photo was taken by Neil Cutler in Germany on New Year's Day 2015. "We were on our way to Neuschwanstein Castle when we passed St. Coloman Church. To get this photo with the Austrian Alps in the background, I had to wade through knee-deep snow. The camera could only handle the light when the sun was behind the church tower, adding a dramatic effect to the photo."
If you'd like to send us one of your photos, please click here.
Every month, we receive 200 to 250 photos. Our panel of judges picks the winner, who gets a double-page spread in the Holland Herald, featuring his/her photo and the story behind it. The winner also receives a photography-related gift. In addition, our monthly winners stand to win our annual grand prize, which is two intercontinental economy class tickets to a destination of their choice.