Overcoming Fear of Flying – Part 1
There's a saying that goes a little something like this: "It's not the destination but the journey that matters." But what if the journey is your idea of a dream turned into a nightmare? I, and with me many others, suffer from Aviophobia, more commonly known as 'fear of flying'. 
As soon as I hear the announcement "Please have your boarding pass and identification ready, boarding will start in ten minutes" my heart starts pounding, my hands start sweating and my lungs forget their purpose, making it hard to breathe. Of course I haven't slept the night before and the probability of catching some zzz's on the plane are close to zero. It's unlikely my eyes will even close during the 8 hour flight that's ahead of me. Every little sound and shake makes me tighten up and clench the armrests until my fingers get numb. To say the least, being up in the air is not my favourite activity.
Sound familiar? I may have some useful tips for you.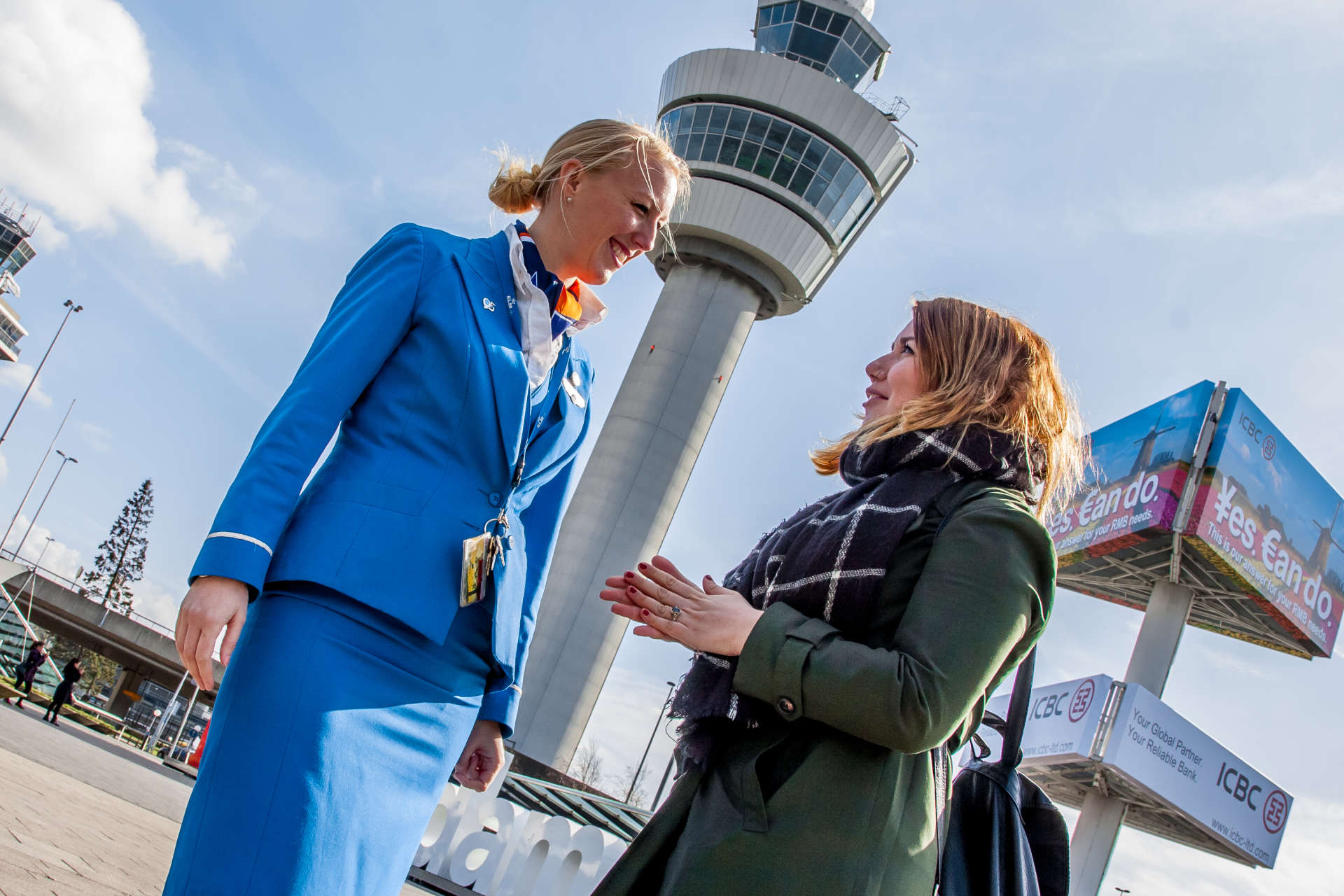 Where does Aviophobia come from?
Aviophobia can be a distinct phobia in itself but can also originate from other phobias. The three most common causes for Aviophobia are: Tanathophobia (fear of death, in this case caused by a plane crash) Claustrophobia (fear of confinement) and Acrophobia (fear of heights). There are also cases where the Aviophobia consists of a combination of the above. If you figure out the main cause of your flight anxiety, you're one step closer to overcoming it!
What can you do?
If you're anything like me, you won't let a flight get in the way of seeing the world. I love traveling, but I dread getting on a plane. To make a flight bearable when you haven't been treated for your Aviophobia, there's a couple of things you can do.
1. No caffeine
The first thing is staying away from tea and coffee (but also soda). Because of the caffeine in these drinks, often used to 'wake you up' in the morning, it is advised not to drink them when you are already experiencing elevated anxiety levels.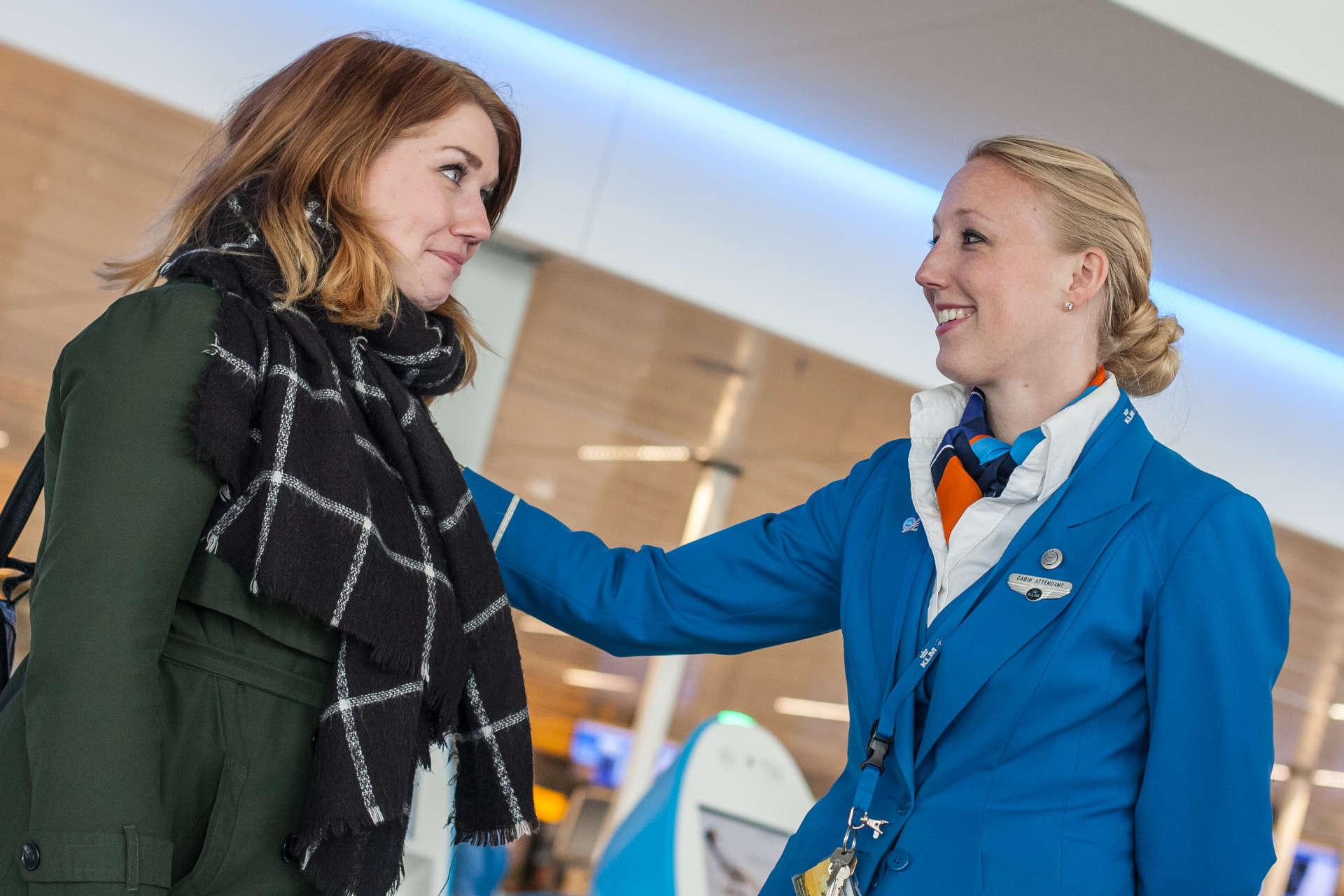 2. Interact
Secondly, keep talking! Keep yourself distracted by talking to your travel partner, the kind stranger next to you or your flight attendant. This keeps you from getting stuck in your own head and feeding your fear with irrational thoughts.
3. Relax
And last but not least: try to relax. I know this is the hardest thing to do, but if you keep your muscles relaxed, you might actually trick your brain into thinking there is nothing to be scared of.
If all these steps fail and somehow you find it impossible to calm yourself down, make sure you download the InBalanZ-app before you take off. This app is your personal breathing-coach and will help you focus on getting a grip on your anxiety attack. (Dutch / Iphone)
What can KLM do for you?
For me, it really helped when I talked to a flight attendant. I was on a KLM flight, going to Texas, US, and had a hard time relaxing. I didn't want to upset anyone else, so I told the stewardess I might 'act a little funny' because I suffered from fear of flying. She immediately comforted me by taking me on a tour around the cabin and the cockpit. I had a little chat with the pilots in which they told me about backup systems and how safe flying actually was. That really helped me calm down a bit. During the rest of the flight, she kept an eye on me, asking if I was OK every couple of hours. I never got her name, but I will always remember how she helped me. (I am not the only one, read this blog about another friendly flight attendant).
Also, if you're seriously considering overcoming your fear of flying, Stichting Valk is the place for you (NL). They offer specialized help with Aviophobia and other anxiety disorders. They also have an app, that can function as your travel companion, helping you through moments of panic or other uncomfortable situations. Also they are organizing an event May 30-31 called "vliegangstweekend" that might be worth checking out!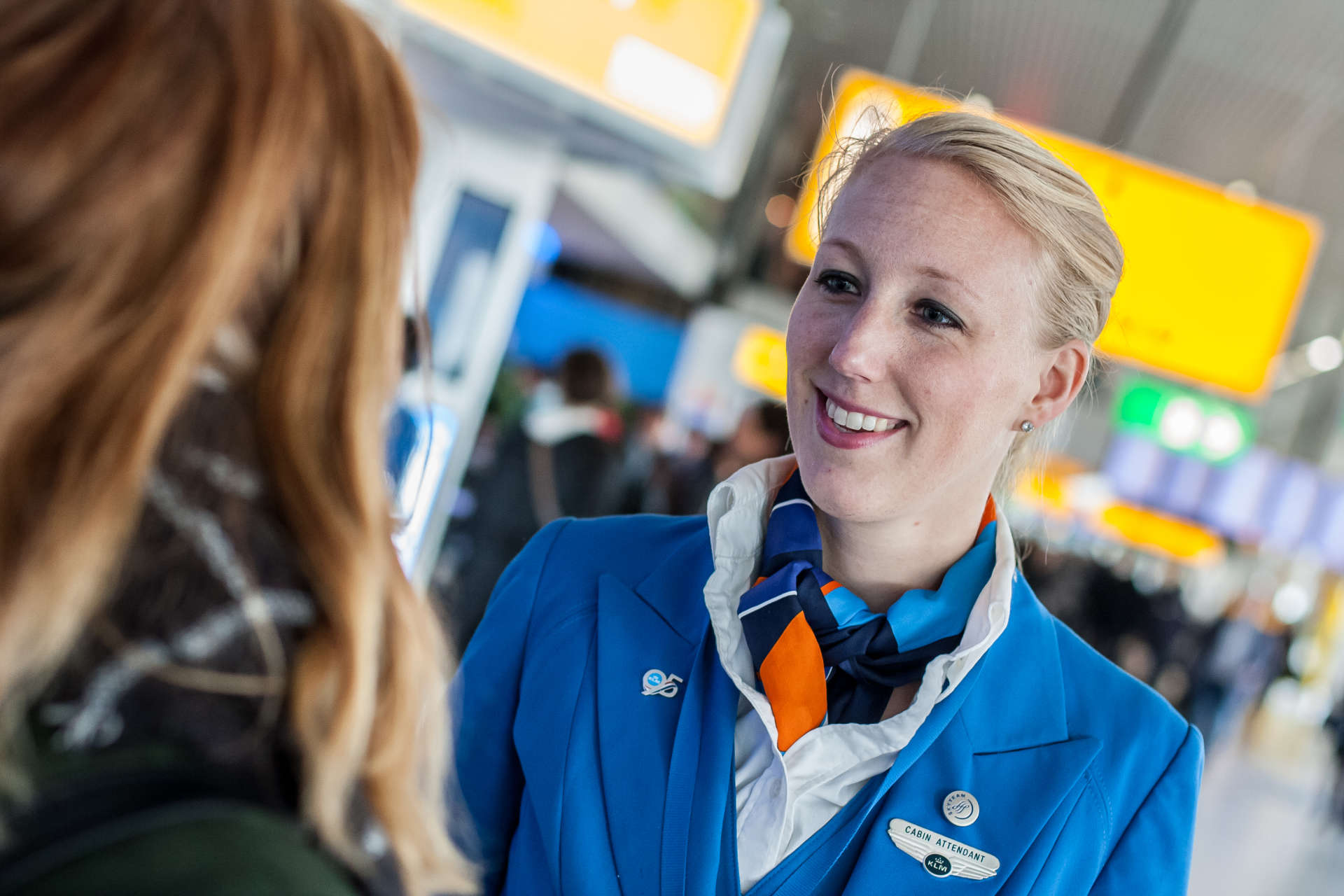 What will I do?
From now on I'll be blogging about my personal developments thus taking you along on the journey of overcoming Aviophobia. With this, I hope others will find comfort in my story and that I will inspire you to take action to live a life without fear. I have a vacation planned and will be traveling by plane. What will I do to get to the point I can actually enjoy this flight? Stay tuned and follow every step.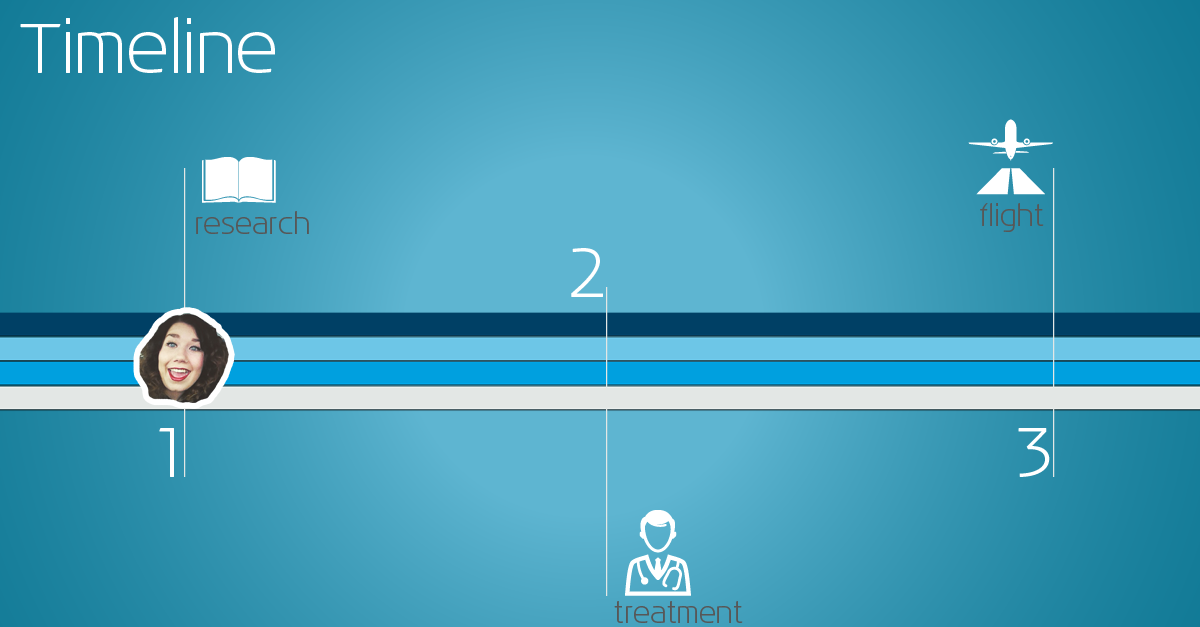 Disclaimer: This blog is written from a personal perspective. I am not a health-expert. These are my personal experiences and tips that have worked for me and may be useful to you as well. If you suffer severely from Aviophobia contact an expert for the proper diagnoses and treatment.