One of the things I've become acquainted with during my years as a flight attendant is the Wonderful World of Shopping.
I used to think of shopping as a necessary evil. It was something I did when there was no food left in the fridge, when the TV had broken down for good or when my favourite jeans had definitely come to an end.
But I've discovered that there's far more to shopping than that. Shopping is a leisure activity; it can make a good day perfect and, for some, it is even a sport.
Yet after all those years of flying around the world, I am still not what you would call a 'true shopper'. I tend to get overwhelmed by too much merchandise in markets and big stores. It makes me nervous; I lose the overview and I want to leave instantly. I'm afraid I simply lack the patience required for good shopping.
A lot of what I bought abroad in earlier days turned out to be bad bargains. I just don't seem to have a flair for that sort of thing.
Luckily, I've got some true shopping artists among my colleagues. So on flights to destinations like the bigger American or Chinese cities, I can relax in the knowledge that I'm surrounded by all this talent. When we arrive at our destination, I just follow these shopping artists to whatever shop or market, keeping a close eye on what they buy. They know exactly what's hot and what's not – what are the best deals and the most precious wannahaves.
Flight attendants would make very good trend watchers – I'm pretty sure of that. That's why it didn't surprise me at all that a contest was held among KLM cabin crew to introduce new articles for the duty-free Inflight Sales on our flights.
Out of about 500 submissions, four have now been nominated.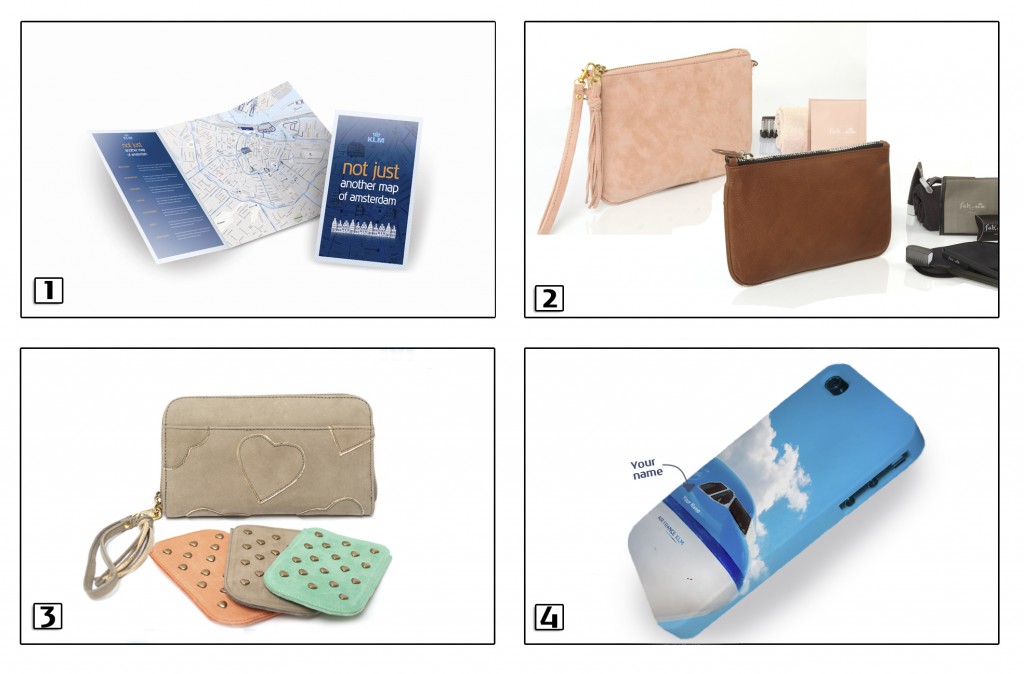 Now it's up to all KLM Facebook 'likers' to choose which idea will be launched in our Inflight Sales Shop in July.
Caroline