Taking off with: Martine van Streun | Director Cabin Product & Service Engineering
Every glass of water, every pillow and blanket on board, has popped out of the thinking hats in Martine van Streun's team. Some have described her work as "KLM's best job." She and her team determine what KLM's passengers will find on board in the near future. With a warm smile she tells how proud she is of her teams, her absolute passion for good food, and her house in Tuscany. Curious to know about her best food tip? Be sure to read on.
Born in: Beverwijk
Home: Married, no children
At KLM since: 1993
Current residence: Oegstgeest
Date of birth: 6 September 1969
On board: Product and service engineering
We arrange everything on board through the product and service engineering department – the food and drink, wines, bags, KLM Houses, and much more. We don't only look at products for World Business Class, we also think about Economy Class. As an example, we have a whole team of foodies who select everything concerning food and drink. This doesn't happen only in Amsterdam, it also takes place at out-stations. Other examples include hardware such as the trolleys, the containers, the kits, the headsets, the blankets, and pillows. We're also involved in all of the crew processes. So we think up everything concerning food and drink on board. What's more, we're responsible for the cabin crews' working methods. I have a broad set of tasks. It might secretly be the best job at KLM.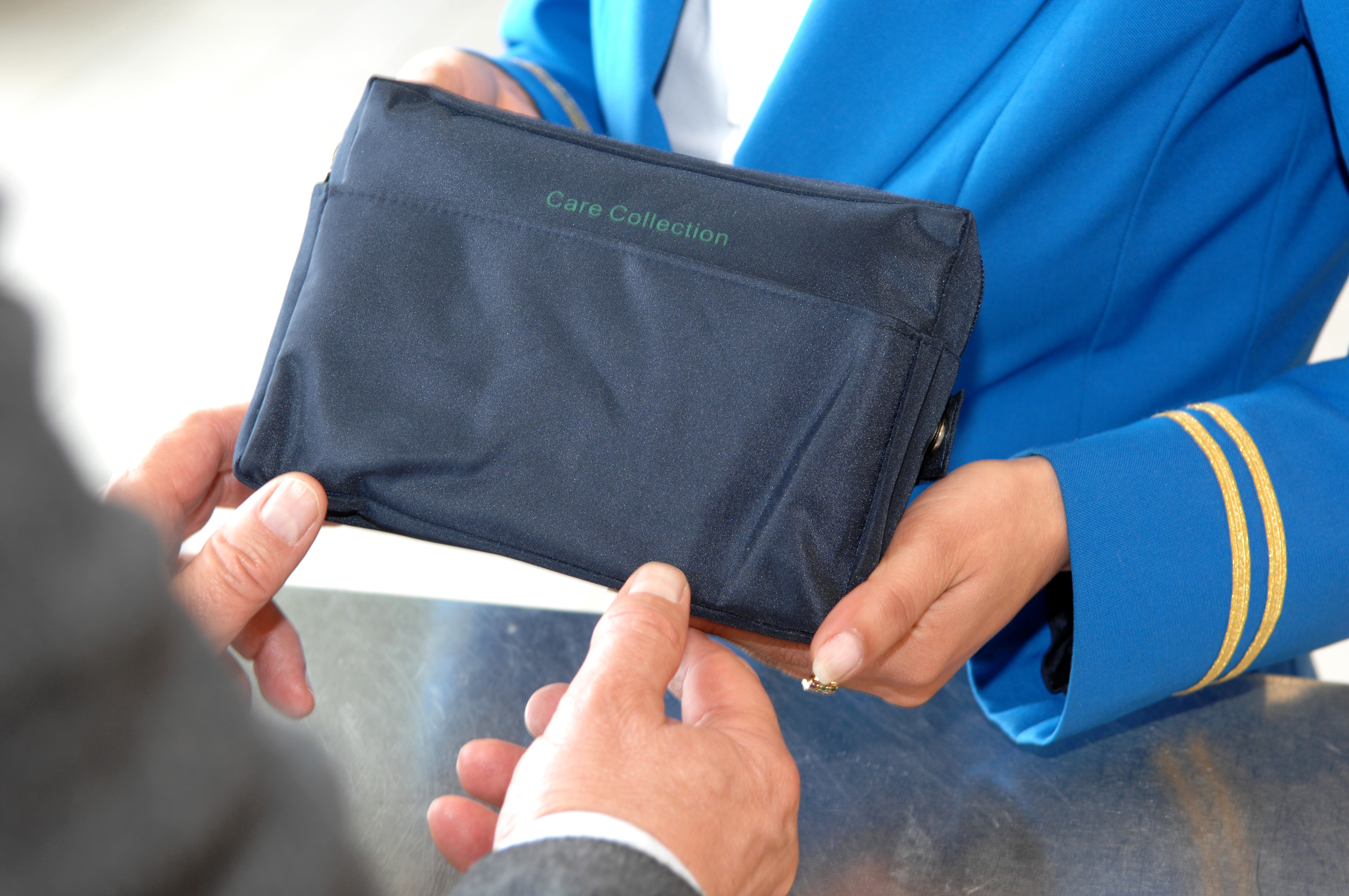 Positions within KLM
I started flying twenty-five years ago. For a short time I worked for an estate agent. That was just fine, but it didn't really make my heart beat any faster. When I started flying, that happened right away. The combination of travel and hospitality was a perfect fit for me as I had always had side jobs in the hospitality industry. In 2006, alongside my work as a cabin attendant, I started working in a secondary position at Recruitment. In addition to flying, KLM lets its cabin attendants take on office positions. After that, you'll spend 80% of your time in an office position and 20% flying. I enjoyed working in Recruitment until 2014. It was great because it's a good way to transfer your knowledge to another area. If we want to achieve a particular goal at KLM, we have to think about the people who can do that. There were quite a few misconceptions, for instance, that anyone can do this work. Even within the organisation, some people thought that. Whenever we placed a vacancy, we received 5,000 applicants. Just try to pick out the people who are best suited to KLM! Not only that, but it usually had to be done very quickly. So we set up a more efficient process to filter the applicants. That was pretty cool.
Requirements for a good cabin attendant
As I see it, being a good cabin attendant has a lot to do with personality. The best cabin attendants enjoy making contact, and do it more or less innately. They have a sixth sense and know how to feel the emotions of others well. I recently flew with KLM to Paris and I can feel so proud. Even on such a short flight where there is little time for interaction, there was a cabin attendant making contact all around her. Everything about her was kind. That creates a great atmosphere on the plane, right away.
Current job
I started as director of this department in January 2018. I already knew how hectic it was going to be. I think it's the most stressful thing I've ever done. But it was too good to pass up – I have an absolute passion for food and drink. I had worked on the crew side and now there was the chance to work on the product. I thought: If I do it, I'll throw myself into it, heart and soul. If I don't like it after a year, I'll look at my options. But now, a year and a half later, that's never been a problem.The job fascinates me immensely. I think it's so cool to translate KLM's aim and goals into a real product. I love everything about food and drink. Despite the fact that I have a whole team to take care of it, I sometimes ask them to bring me up to speed just because I enjoy it so much.
Making a difference with twelve million products
Our department deals with enormous quantities of product and we have to handle them all carefully. If you make a product price a euro more expensive for the twelvemillion passengers in Economy Class, then you'll be twelve million euros richer. That's a lot of money. How much money do I have left to achieve certain goals on certain routes? You constantly have to make smart choices about any number of product groups all the time. I think that's a great game.
KLM House 100
People often ask to receive the new KLM House on their birthday. Our department signs it off and we make sure it gets done. The new one is top secret. We're working on the drawings and photos for KLM House Number 100, now. I can't reveal anything. I can only say it will be very special.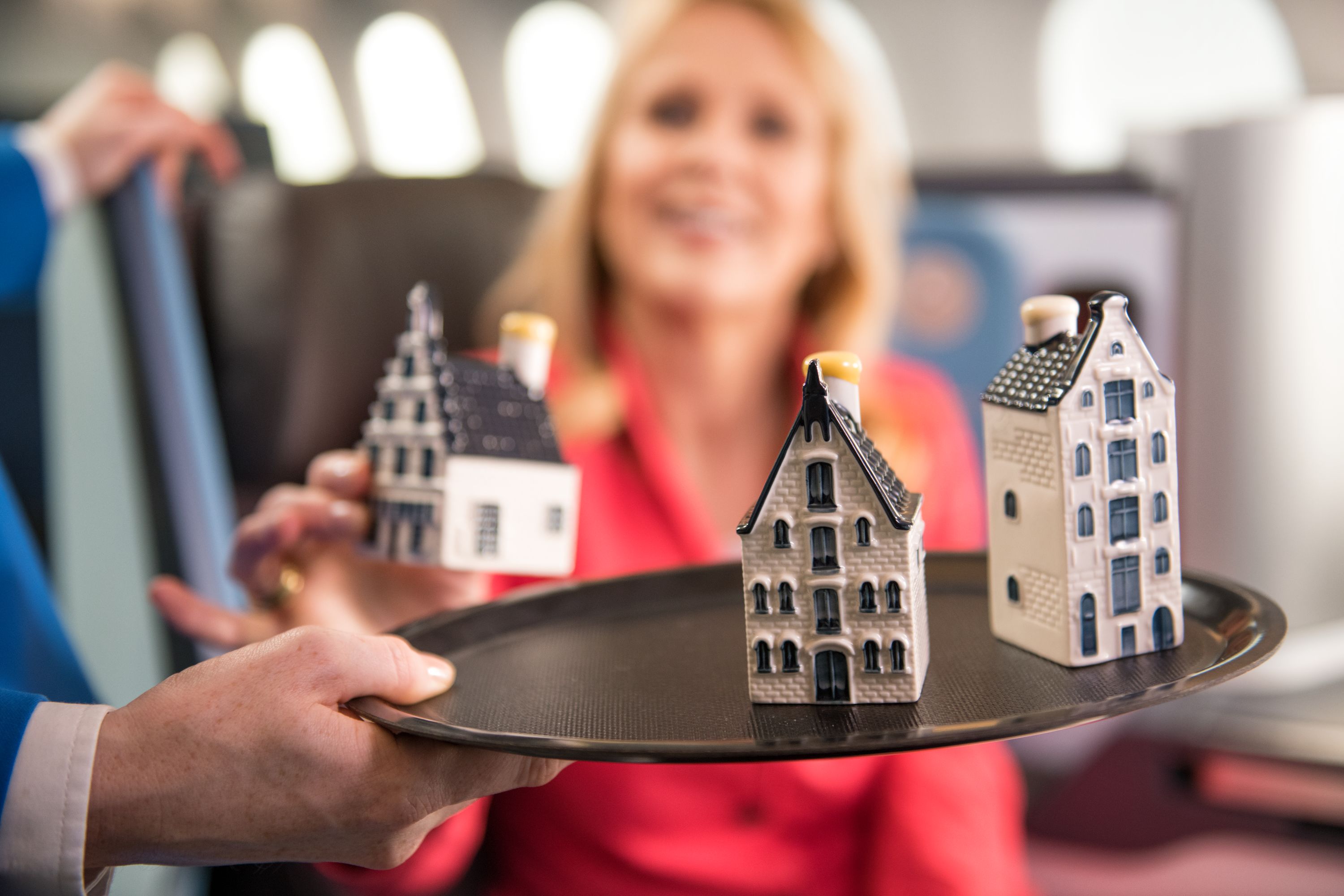 Special about KLM
I just think KLM is a great company precisely because of its entrepreneurial spirit, its pioneering spirit. People feel deeply committed to this organisation. The products are spot on and we dare to make things happen. We are constantly looking for the story of our products. They have to be Dutch and they have to be innovative. And the "orange touch" is there. For example, we have just started a new line of Rituals products on board. The design, the scent, the image, is just right.
Hobbies
Sports help me keep my energy up. I like to go running after work and in the weekends, or go cycling when the weather is good. That's not really possible in winter. I go to the fitness centre once a week for a group lesson and I play tennis in the summer. I also enjoy cooking. Unfortunately there is not much time for that during the week. But I make time for it in the weekend. Then I invite people over and I make a really nice dinner. And good food is really a big hobby.
The ultimate food tip
I like to cook. I enjoy making things like a delicious entrecôte, or a beautiful vitello tonnato. It's all about good, honest ingredients. That's how to make the most of it. Make sure you know your eye-catchers and invest in good products – good meat, good fish as a starter. More importantly, you need patience in the kitchen and you have to plan well, especially if you're expecting a larger group of people. It helps a lot to plan well. If you do that, you can create a great menu.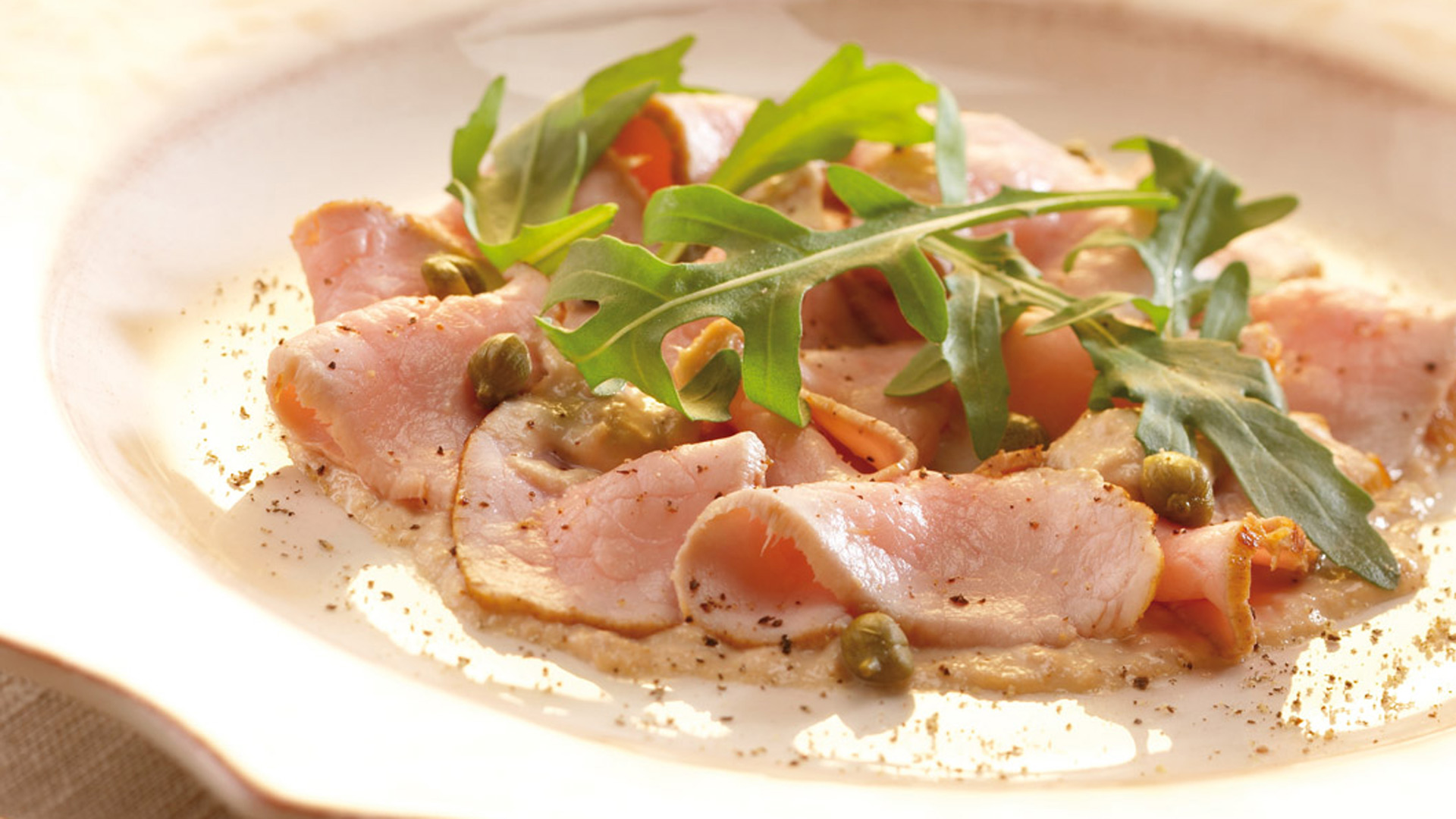 No average days
My days are never average. If anything, they're incredibly diverse. Very regularly, I combine my work as a purser with my other job. For example, I will fly soon to Tel Aviv to see what improvements we can make to the product on that route. I recently worked on a flight that offered "Anytime for You," our new World Business Class product which allows passengers to order the meal of their choice during the flight. But I also have to handle agreements with suppliers, trend days, many internal meetings to get people on the same page, and provide direction. Last year I devoted a great deal of attention to team-building. I may be the one who sets the course, but they have to make it happen. They move mountains of work. I always try to keep Friday free so I can be in the department to talk to people.
A top day
I have a great day when the team achieves great results. It's time like that when I can feel very proud of them. For example, the new bag by designer Jan Taminiau– that was inspired by Queen Máxima's mailbag coat. The bag is probably going to be a hit. It has already been all over the media. Or, what about the wines on board, which we update every two months? Actually, our beverage specialist may really have the best job. She tastes and selects all the wines with a panel of wine experts. Those are large volumes, but if we manage to select the wines that makes us happy, that feels good. We want to find fun and new things for the passengers every time. If we can do that, then I'll have a great day.
An example in my career
My colleague at Recruitment was very helpful to me. She showed me how to find out what others want by taking a step back. I am solution-based. I act quickly and take others with me in my work. But that's not always the best way. Listening brings you so much more. By remaining calm and asking what others see before you find something, you can create more space in the conversation.
Tuscany – my passion
Just like me, my husband has travelled a lot for his work and we have found ourselves going to Italy more and more often on our most recent holidays. We thought about finding a house there. We spent three days without expectations with an estate agent and that didn't work, looking at one house after another. It wasn't so bad. We also managed to have a nice holiday. But during a recent search on Italian website, I saw a house that looked very nice. When we saw it, we didn't even talk about whether or not to make a bid. It was really what we were looking for. So in 2014 we bought our house in Tuscany. I want to be there on my days off. That's actually how I organise my time. If I work very hard, I can go to Italy afterwards. I'm very happy there.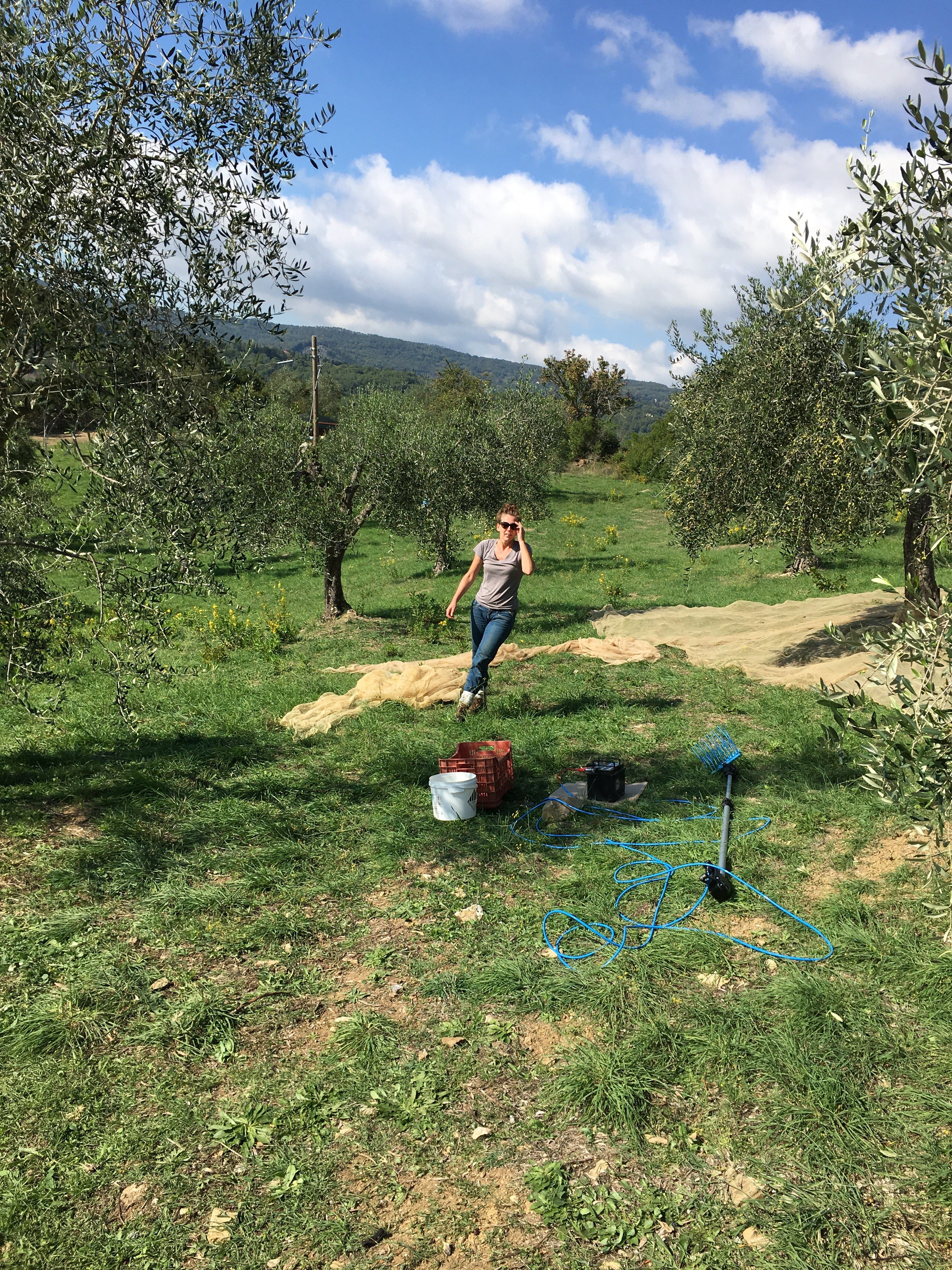 Homemade olive oil
We have fifty olive trees in our Tuscan orchard and, this year, we extracted twenty-six litres of oil. It's really only a hobby. We decided to do it in our first year even though we had no experience. With help and lots of good advice from our neighbours we learned how to make olive oil. You have to pick everything and you can take it to a local company, a frantoio. They press the olives for you and you get your own jerry can filled with olive oil. It's incredibly satisfying. It tastes much better, but there's also something wonderful about the experience. We can feel really proud when we come back with our twenty-six litres of olive oil. We make our own labels and then give it away to people around us. During the department team day last year, I brought a little can for everyone. I said, "I really appreciate your hard work and that's why I like to share something with you that I have worked on with heart and soul." That went over very well.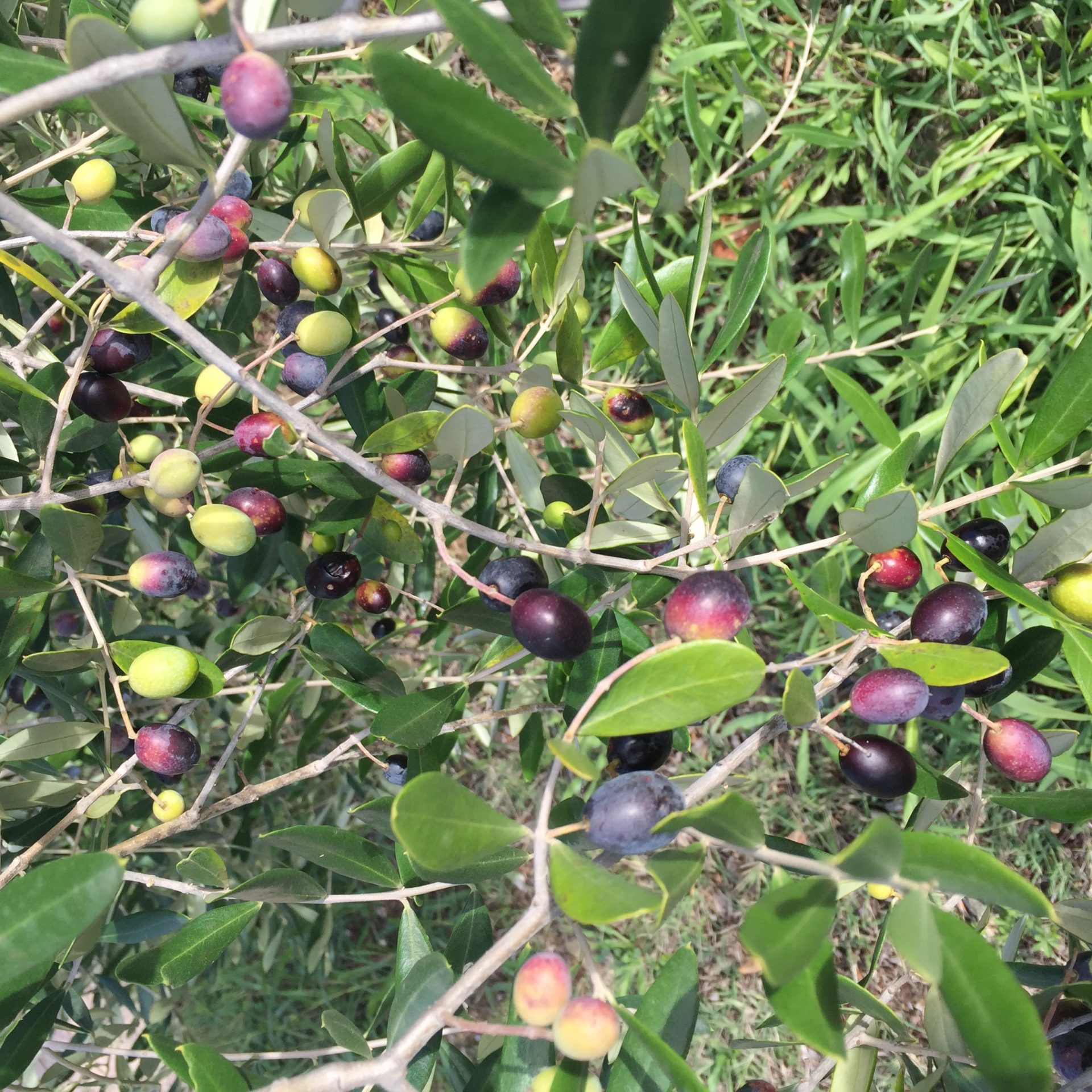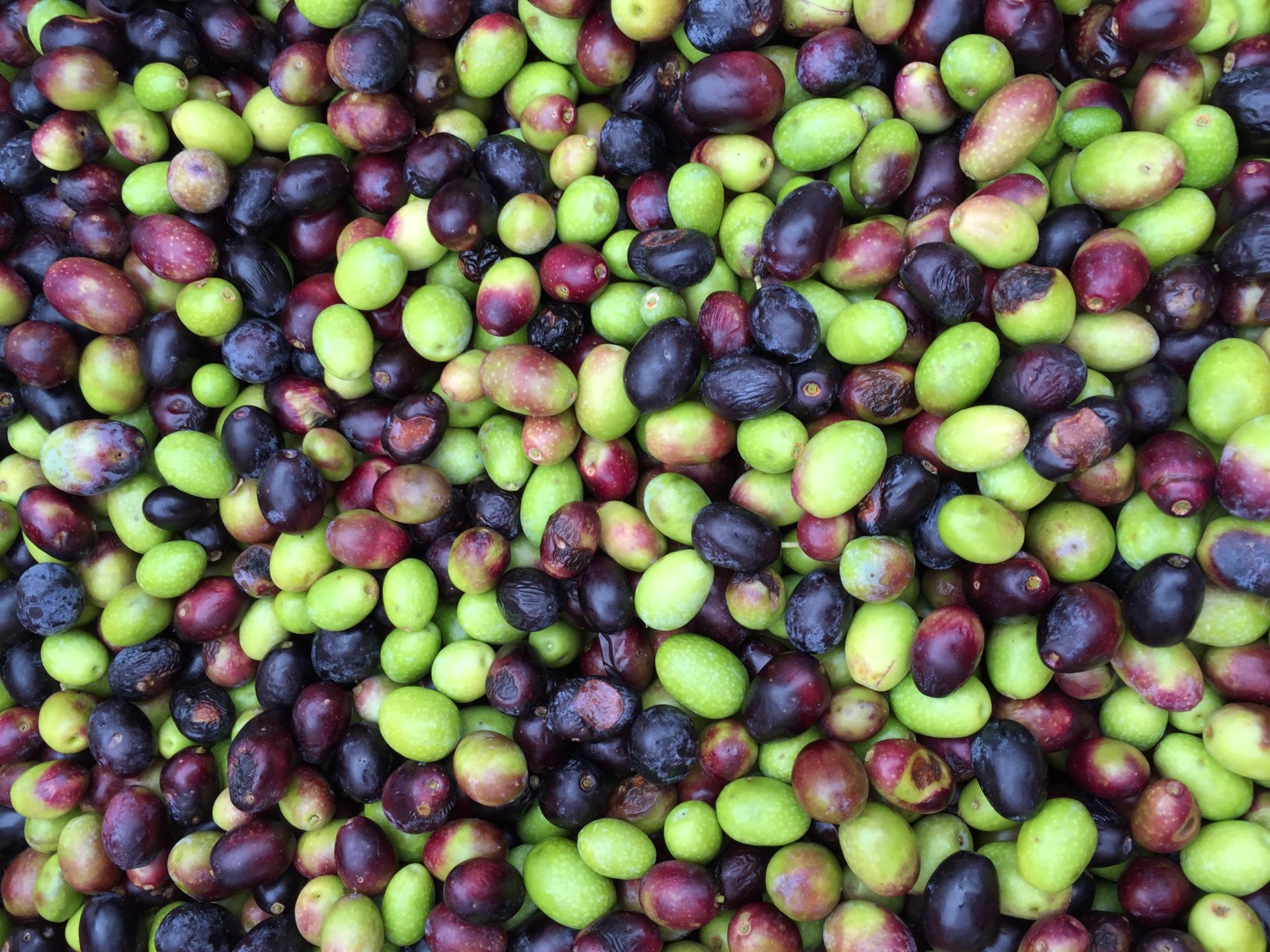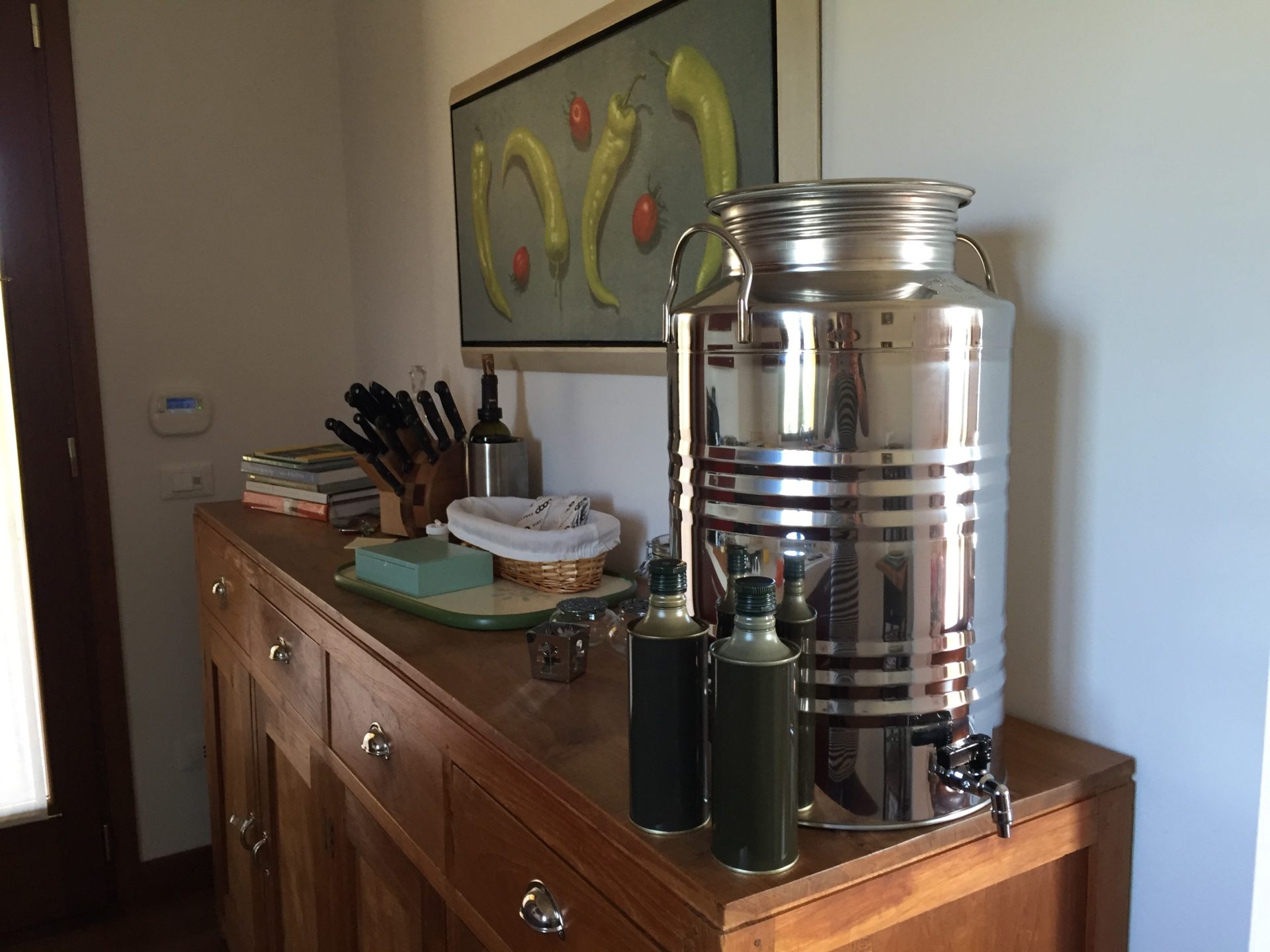 Best KLM memory
I have countless wonderful memories. Last year alone was full of good memories, such as the launch of the ninety-ninth KLM House in the town of Joure. It was a beautiful day, inspiring and perfect for making connections. We felt really proud – what a great product we can make at KLM. It was the result of great collaboration with Douwe Egberts because we were able to join forces on the project. We have been serving Douwe Egberts coffee inflight, in the lounge, and at the offices since 2018. Just like us at KLM, they have a wonderful history and they have a wonderful story to tell. The house in Joure is known as the Witte Os(the White Ox). It's the grocery store where Douwe Egberts started long ago. It had collapsed long ago
Flying in 2019 for Martine
I have to admit, I'm a bit unusual. I flew to Paris the other day and then immediately booked an Air France flight for the return trip. I want to experience and understand the difference in our products. I look around me a lot on flights. How well is the crew working? How well are they interacting? What is their product? I always look at how they work together and at how well they cooperate with the purser. I find working methods really interesting. How did they assemble their trolley? In fact, I recently flew with Transavia to Pisa. We were working on a cooling system for a KLM trolley and Transavia was already using it! At a time like that, I'll go forward, tell them who I am, and ask if I can have a look. The crew liked that too and they explained a lot to me.
Character trait
I want to understand everything from top to bottom. In the first year I asked everyone everything under the sun. What about this? What about that? When I didn't really understand the budgets in the beginning, I'd just walk over to the controller for the umpteenth time and ask him to explain it to me again, and again if necessary. I really want to understand things. I think people know that about me.
One new quality
I'd like to learn how to let go a little better. I've really got my teeth sunk in right now, but letting go of the reins once in a while might be possible. I don't really have to know everything from top to bottom. But I always prepare myself especially well for meetings and it would be nice if I didn't need to do that as much as I do. It would be good to let events take their own course. Yes, preparation offers a lot, but sometimes the people around me wish I would let go a bit more. I always point out that it's because I'm interested. I can show trust in people a lot – I just really like to know what's going on and I have an opinion about things.
Lessons from the past
Of course, my parents laid the foundations for the way I approach life. I can only say that they gave me a very stable basis. As a child I sometimes found things a little boring. In my parents' home, nothing was ever crazy. Everything was entirely predictable and holidays were completely normal. I watched jealously as other children did all kinds of remarkable things. But at a given moment you discover that this kind of foundation is very valuable. I have an older brother with whom I have good contact. We recognise our stable upbringing in each other. It makes us who we are. We can put things into perspective and we feel like pretty solid people. My parents gave me confidence in myself and I can make good use of that. It is the most valuable thing I've got – so much stability. In the past, though, we sometimes sighed and wished things could be a little more exciting. But now I see what that has brought me.
Christmas dinner tradition
My brother and I have a tradition of making Christmas dinner together. He has a big family complete with in-laws. Some years we have had twenty people at the table! Even so, we can put together a Christmas dinner with the flick of a wrist. He is also a good cook and that really comes down to planning. We put together the menu with two text messages and, on the day itself, we put together a five or six-course dinner.
KLM then and now
KLM still offers that family feeling. When the chips are down, we stand together. I've experienced that in a variety of contexts. You also experience it a lot and as part of the crew. When I started flying, I immediately felt a part of KLM. This company has offered me an incredible number of opportunities. We have such great products and we are proud of that. It is a warm Dutch company. I experienced that KLM feeling twenty-five years ago and I still experience it.
Conflicts
Recently, a colleague wondered out loud how I managed to stay so cool and collected, as if things didn't seem to affect me. And I almost started to think: am I really that easy-going? Is there nothing that gets me going? Do I find nothing important? And, sure enough, the very next day, someone acted really nastily towards me. That affected me so deeply. All I could do was to go to that person, furious, to tell them they were entirely out of line. So I definitely have my limits. But, in general, I don't get too bothered and my ego doesn't get bruised very easily. I can sympathise with others and move along pretty quickly. Even so, I also don't mind speaking out when something bothers me.
Team spirit
I try to create a degree of trust with the people around me that lets them feel free to make mistakes and so that they know I will be their safety net to the outside world. Only then can they take responsibility for what they do. I would hate it if people on my team made certain decisions just because they think I them want to. I want people to do things because they are convinced of what they do, not because they think it's what I want. It is important for me to be on an equal footing with others. I can't and won't think it all up on my own. They know these things better than I. They are much more deeply involved in the operation. I want people to be able to challenge me about the direction I take.
The most important part of friendship
Equal dignity is something I hold dear. It's good to appreciate one another just for who they are. It shouldn't matter what someone does. You appreciate others for who they are. You respect one another without qualms. You don't have to hold back or tell them that things are going poorly, because you each think the other is okay just as they are.
Not a creative brainstormer
Even though I can easily translate a vision into practice and find different ways to do that, you won't find me in a creative profession. The other day I was part of a creative session where we had to draw our ideas. That's the best way to lose me fast. I don't think in terms of pictures. For me, a story in my head has words. I have good language proficiency. If I have to put a vision into pictures, I lose the story. I can't find the metaphors.
Favourite holiday memories
In 2010 I travelled for four weeks with my husband through Kenya, Tanzania, and Pemba, an island next to Zanzibar. We are both active but we were totally disconnected from the outside world for close to a month. We were in the wilderness the entire time. There were only the two of us without any stimulation from the outside and we had a great time together. That was so beautiful. We were completely detached from the world and dependent on each other. We have a super-fun life at home with all the great things we do. But we still talk about that time a lot. That was very special.
Wake me up!
You can always wake me up for good food. My husband has worked a lot in Asia. Sometimes, we try to choose what kind of cuisine we we'd like to eat for the rest of our lives: Asian or Italian-Mediterranean? He answers wholeheartedly Asian and I answer wholeheartedly Mediterranean. But these aren't difficult choices for either of us.
Best restaurant tip
If I could choose the best restaurant, I'd take you to Ristorante La Pinetain Marina di Bibbonain Tuscany. It's got the best seafood I've ever had. It's right on the beach and it's pretty unsightly at first glance. During the day it serves as a beach bar. But it definitely has the most delicious fish you've ever tasted and has an incredible wine cellar. I advise everyone who comes to visit us to go there. Generally speaking, you have to book well in advance but we know the chef pretty well so he always finds a free table when we call.