Taking the Blue KLM Bus to Schiphol
Imagine the following: You want to get to Schiphol using public transport. The only problem is, the bus connections from Amsterdam don't go any further than Sloten, a tiny village just outside Amsterdam (now, long since swallowed up by the city). So, you'll have to walk the rest of the way. Early in the 1920s, that was the reality. Of course, now you just take the blue KLM bus.
Ground transport
For that reason, the management at the young company of KLM decided to add ground transport for its passengers to its list of core activities. The first "bus" (if you will) was a Packard that offered space to four passengers and picked up anyone who lived near Schiphol. Anyone living farther away could expect to be picked up at Amsterdam's Leidseplein. Air service continued to grow and, by 1925, KLM owned three omnibuses. By 1938 the company was providing regular scheduled service between Schiphol, The Hague and Rotterdam. KLM owned and operated all of its bus transport to Schiphol.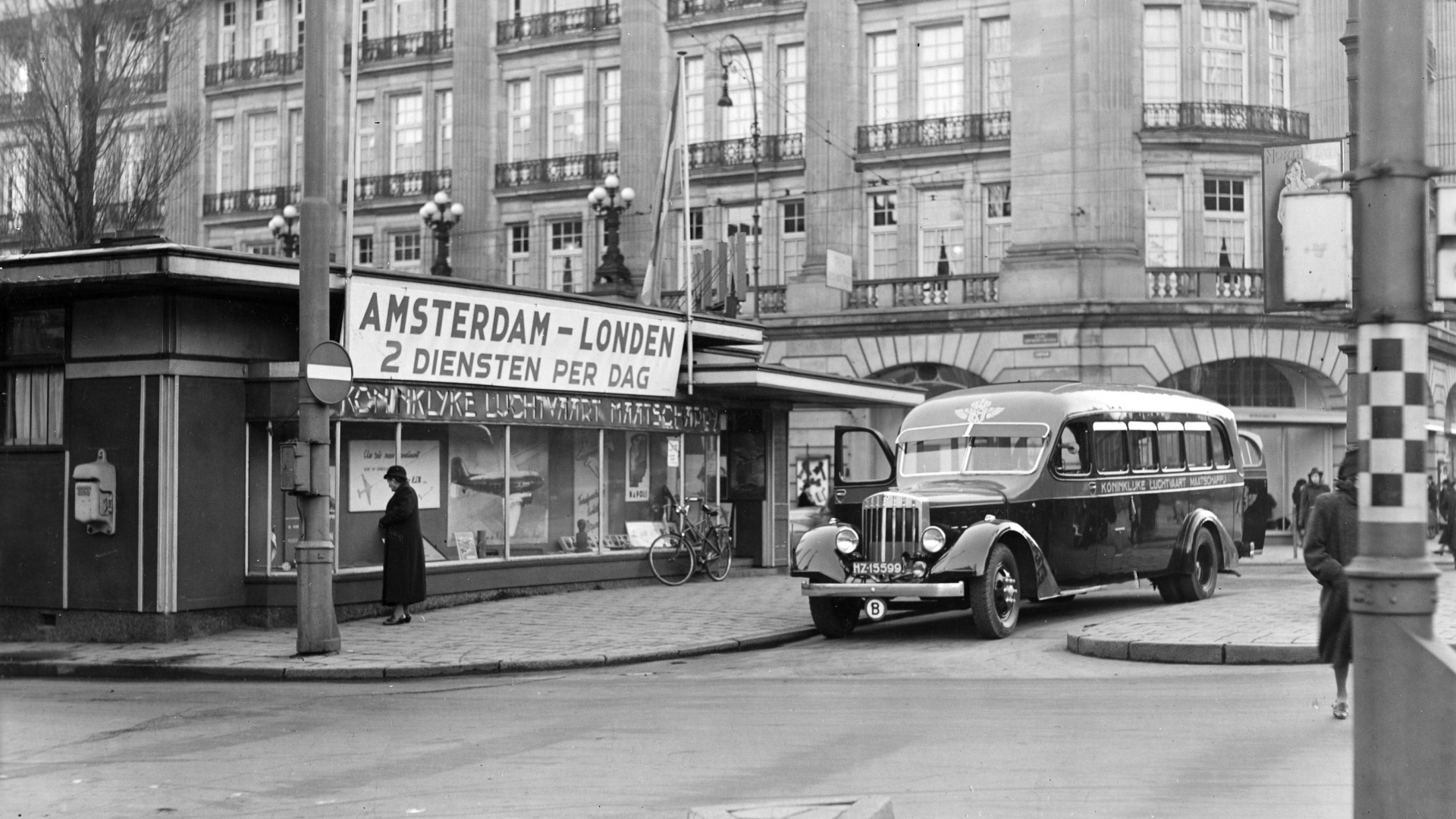 Turning a profit
After the Second World War, things started to change and we set up the KLM Autobus Company. In May 1947, KLM and the Dutch Railway each owned an equal share in the company. By the time the company celebrated its twenty-fifth anniversary, in 1972, it had covered five million kilometres. Passengers could expect to be picked up at Amsterdam's Museum Square and Central Station, The Hague's Staatsspoor (now Central Station), and Rotterdam Central Station. The company also served Utrecht, Dordrecht, Den Bosch, Eindhoven, Breda and Tilburg, though with lower frequency. A survey in 1972 showed that 35% of the passengers chose to use the KLM Bus to get to Schiphol. KLM's bus company was working well and was turning a profit.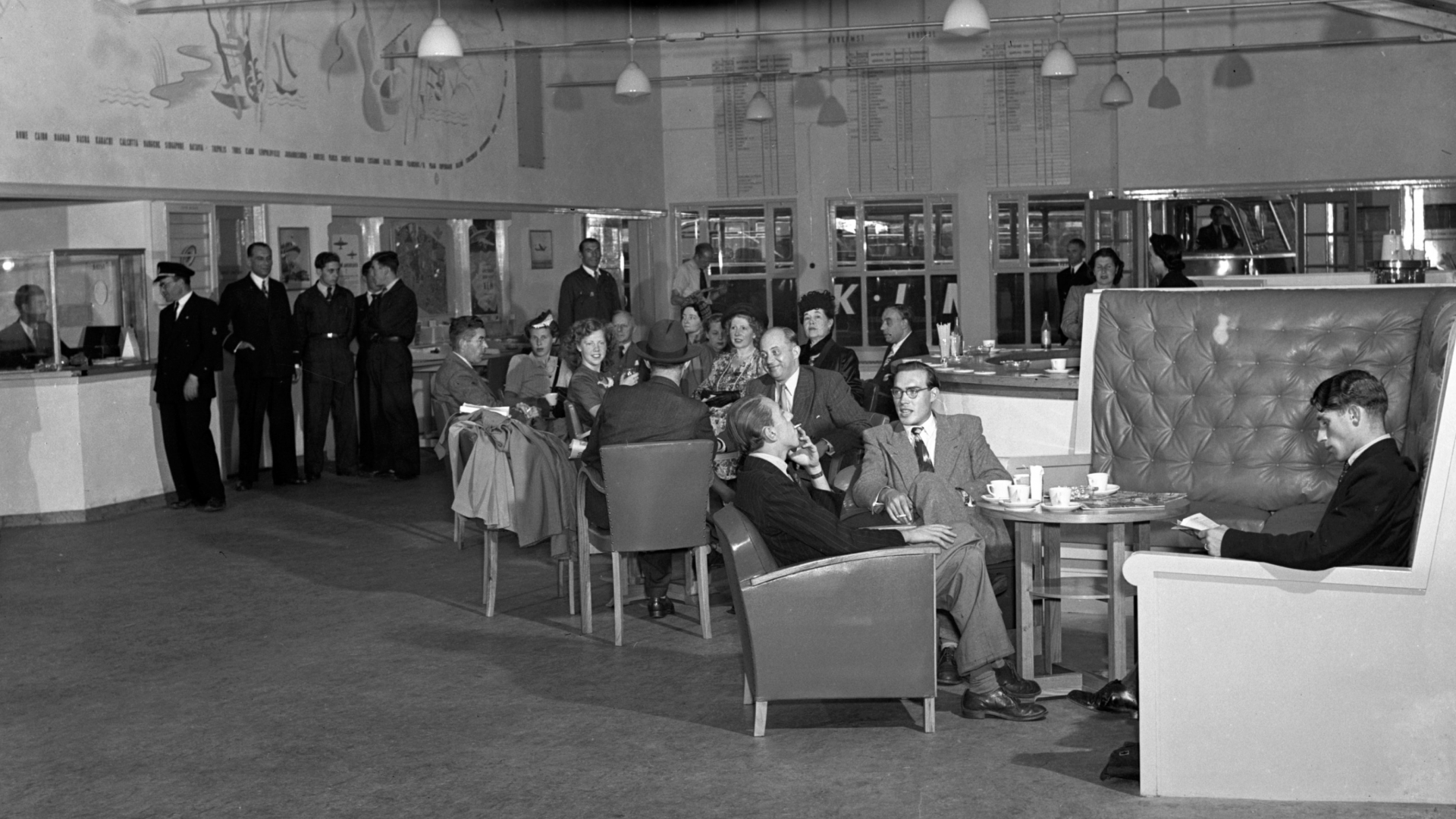 Irregular service
However, things changed as the rail network around Schiphol developed. To begin with, the construction of the Schiphol Line made the airport easily accessible from The Hague and points beyond. In 1986, the connection grew to include Amsterdam Central Station from the city's west side. This resulted in the discontinuation of bus service between Schiphol, Utrecht Central Station and Amsterdam Central Station. By that time, the KLM Bus Company had changed course by offering "irregular service," for instance, in the form of guided tours. But the bus company would have to trim down. Some of the bus drivers were transferred to the Central Netherlands Bus Company. Others remained at KLM and left the company through the course of natural attrition.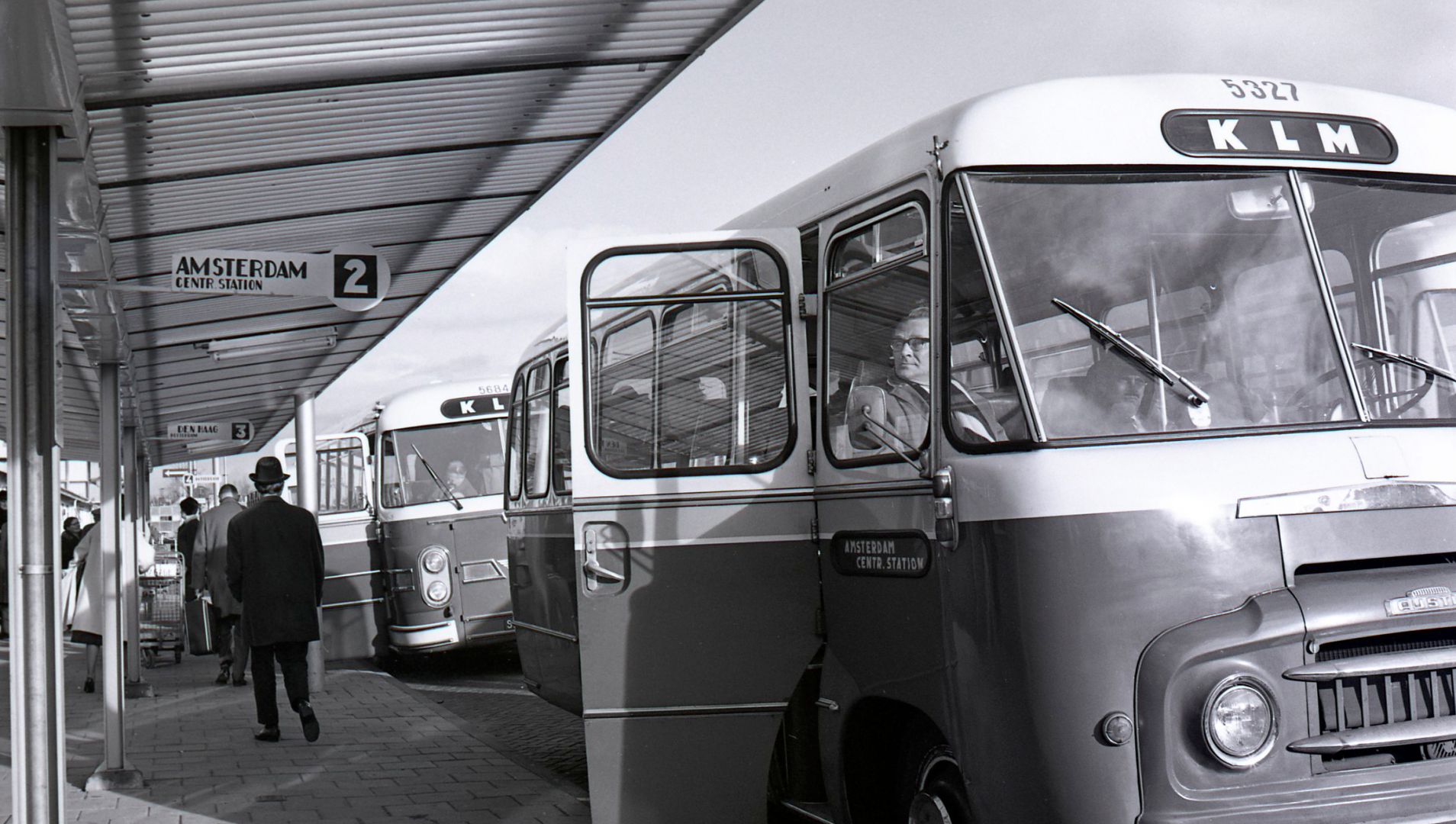 The Blue Bus
Ultimately, in 1987, the KLM Bus Company was integrated into the Internal Transport Department to form KLM Road Transport. Its activities included shuttle service to a number of Amsterdam's larger hotels. The distinctive blue buses have since disappeared from the streets. For a long time, however, the Blue Bus was a familiar and comforting start or finish to many a passenger's travels.
Image Copyright: KLM/MAI