Today, precisely 47 years ago, our Queen Máxima was born in Buenos Aires, Argentina. It's is an excellent reason to highlight this city in a personal Dare She Goes story.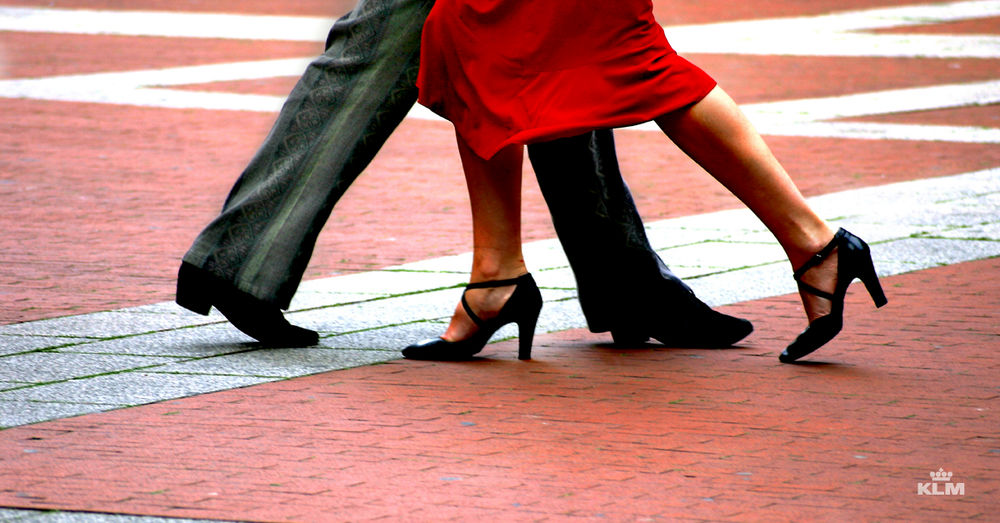 The first word that springs to mind when I think of Buenos Aires is tango! Nowhere in the world is the passion of a dance so tangible as there. Actually I tried my own first few tango moves two years ago in the Argentinean capital. That my love for the city, the people and tango would lead to a three-month mini-sabbatical is something I would never have predicted. From October last year to early January 2018, I stayed out every week dancing through the night until the birds began to sing. I have my private tango coach Adrian Luna to thank for that. Within a year I learned how to tango all the way in Buenos Aires! Not just on the dance floor, the tangovibe embraces you even while waiting for the metro on Linea H or in the city's street art.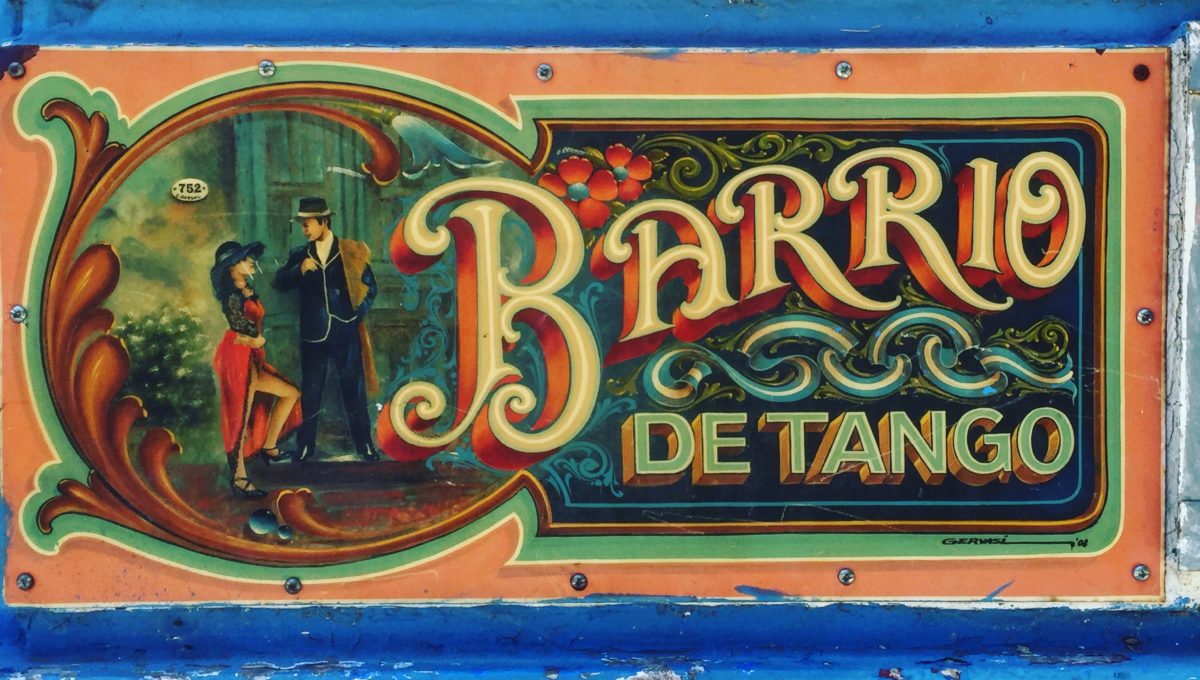 Getting the basics right
I had taken a few sporadic lessons, but after my first tango class in Adrian Luna's girlfriend Mora's amazing dance studio, I knew these people would be able to teach me to tango. My target was to have a lesson every KLM trip, and during my mini-sabbatical, every week. Not only did I learn the main tango steps. I also learned a lot about posture, the energy I added to the unity of the tango and how useful it is to listen to lots of tango music and songs. Dancing also gave me an enormous boost and confidence. I learned three tango styles: the traditional Argentinean tango, the tango waltz, and (my favourite) the faster Milonga.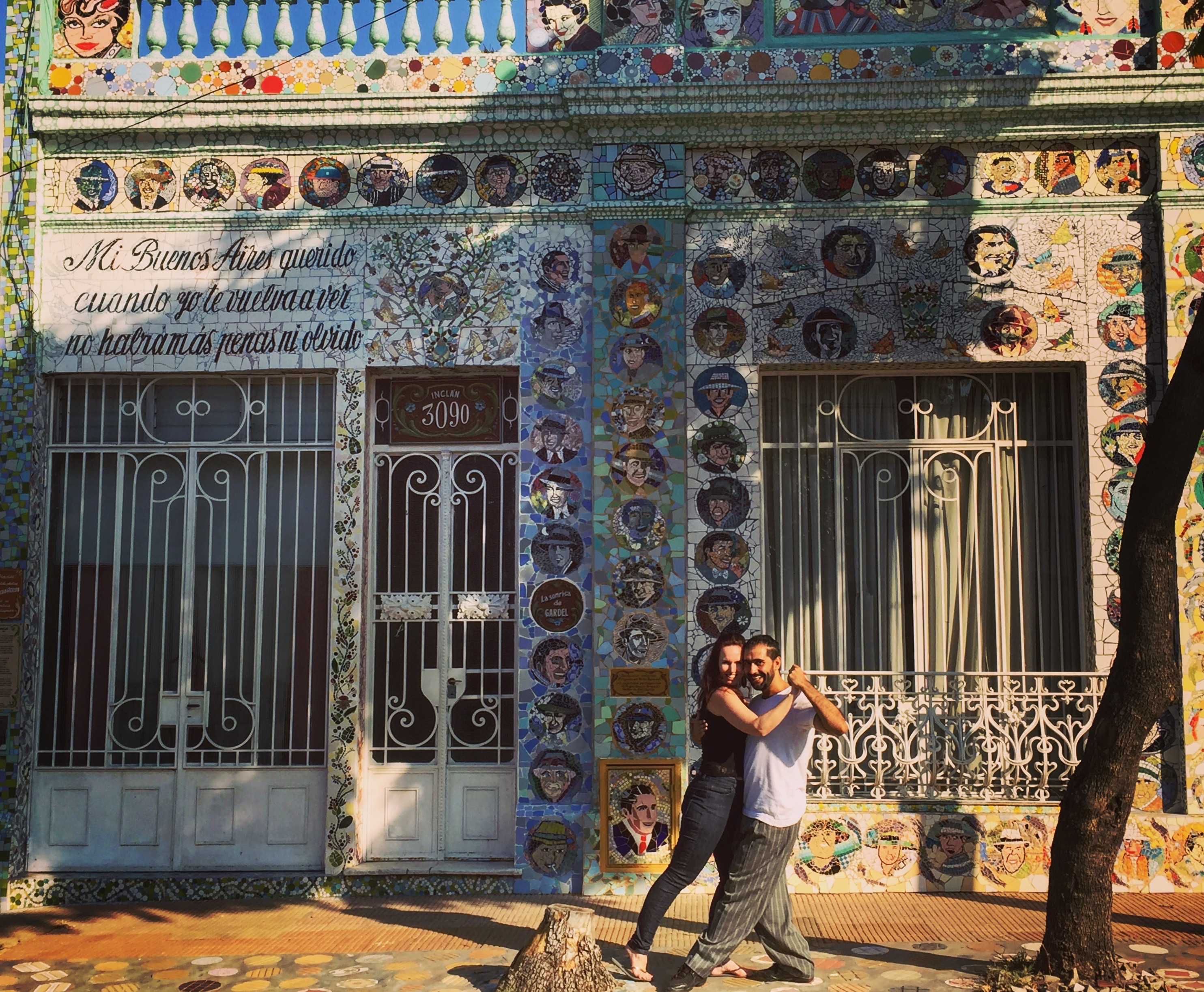 In fact a Milonga is what they call the tango club nights they organise at locations around the city. And by the way, there is a dress code and etiquette at a tango disco.
Milonga rules
At a Milonga it's best not to come in the kind of fantastic sequin dress with sides split up to your thigh that the dancers wear in the streets of San Telmo, La Boca, or Calle Florida. Seductive fishnet tights are a no-go, too. The preferred style for women is an elegant dress or skirt with a bare back or shoulders. Those who dance neo-tango (and electro-tango) often wear dance trousers – the so-called harem look. Men dress smart-casual. Always check the Milonga organiser's website for more information. It can be useful to book so you get your own table, which often includes personal service.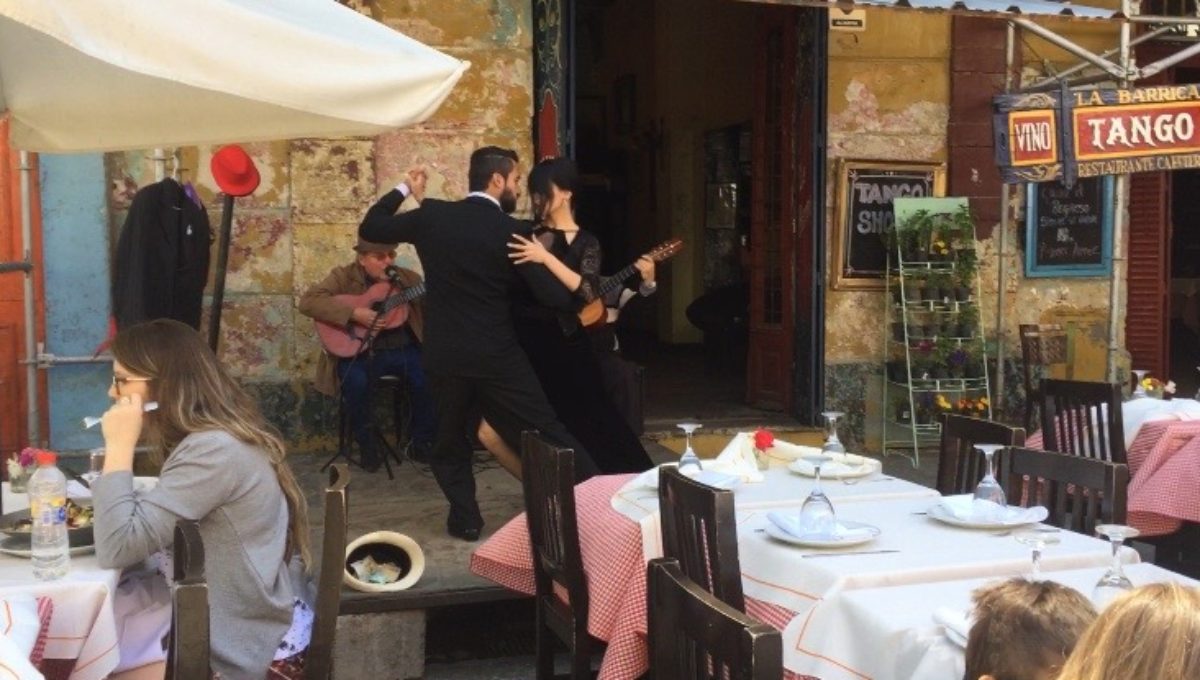 But let's continue with my own tango adventure, I was a little nervous when I tried my first Milonga at La Viruta tango club in the hip Palermo Soho district. Adrian and Mora gave me some important inside information about the dance ritual. Crucial, because I had no idea…
Rule 1. Cabeceo
Cabeceo is a key aspect of the social side of tango. It is a subtle nod of the head by the man (the leader) to invite a woman (the follower) to dance. Historically, it was the man's role to ask a woman to dance, although now it often no longer matters at many Milongas. You can also decline with a friendly gesture if you prefer to watch for a while and enjoy a glass of Malbec. But if you accept the invitation, then you dance the whole Tanda. What is a Tanda?
Rule 2. The Tanda
A Tanda is often a series of between three and five tangos by a particular orchestra or composer. Sometimes your partner turns out to be a little less proficient, and if they aren't that good, you can politely agree to stop. But don't be surprised if no one else asks you to dance after that. They'll be wondering to themselves why you stopped dancing. Was it him, or was it her? When it comes to Milonga, it's all about eye-contact and getting yourself noticed and invited to dance.
Rule 3. Dancing to live music
An amazing experience is dancing to live tango music. Some Milongas have live music nights. Then the custom is not to dance during the first number. When someone asks you to dance, you can do one dance. This time you don't have to do a series of dances, like a Tanda.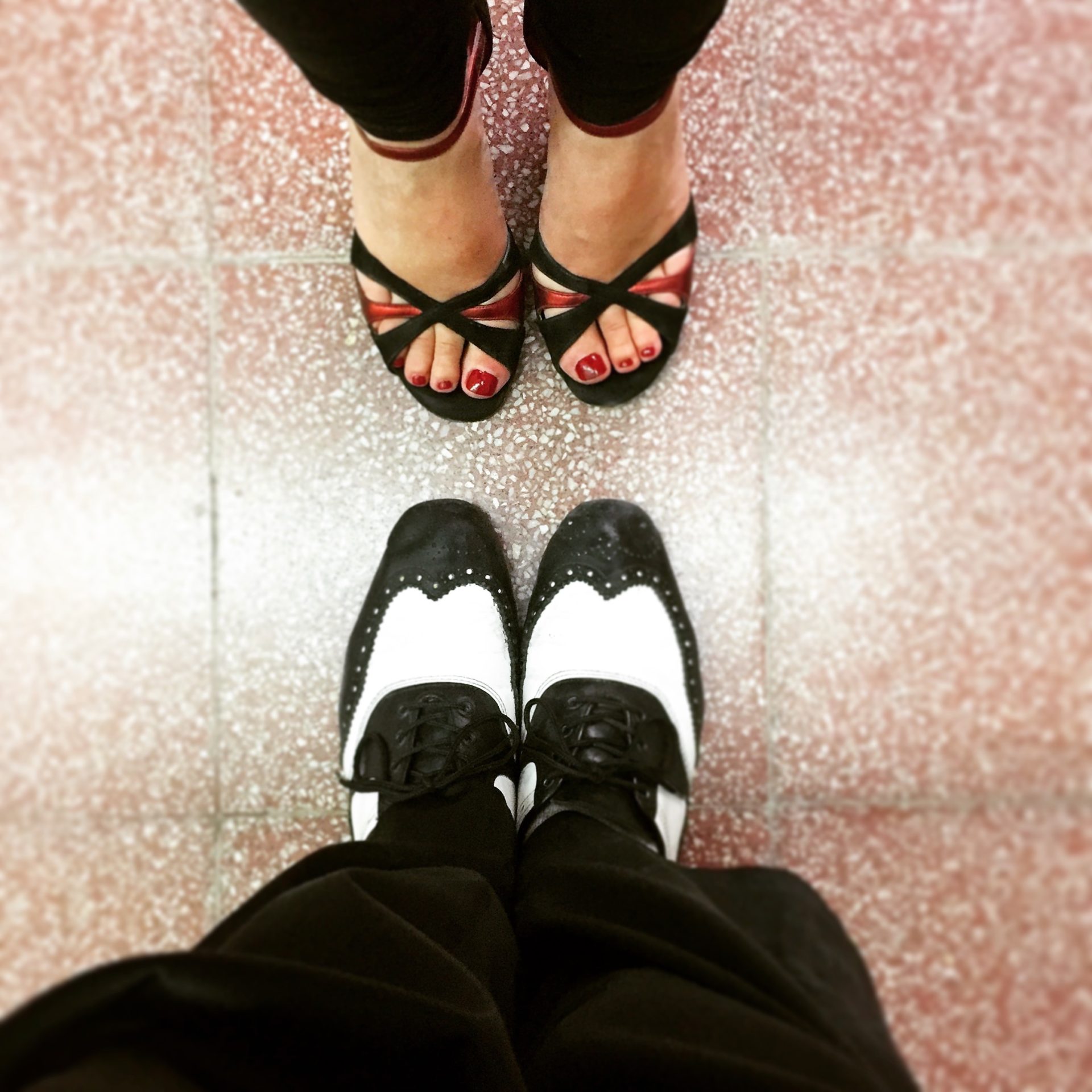 My first Milonga was so exciting. Apart from Adrian I only dared to dance with one other man. Dancing so close with a perfect stranger was a real challenge. Three months later, I was dancing with everyone I liked: short or tall, young or old. It really doesn't matter, as long as you're having fun. The more you tango, the more you learn to pick up those tango signals.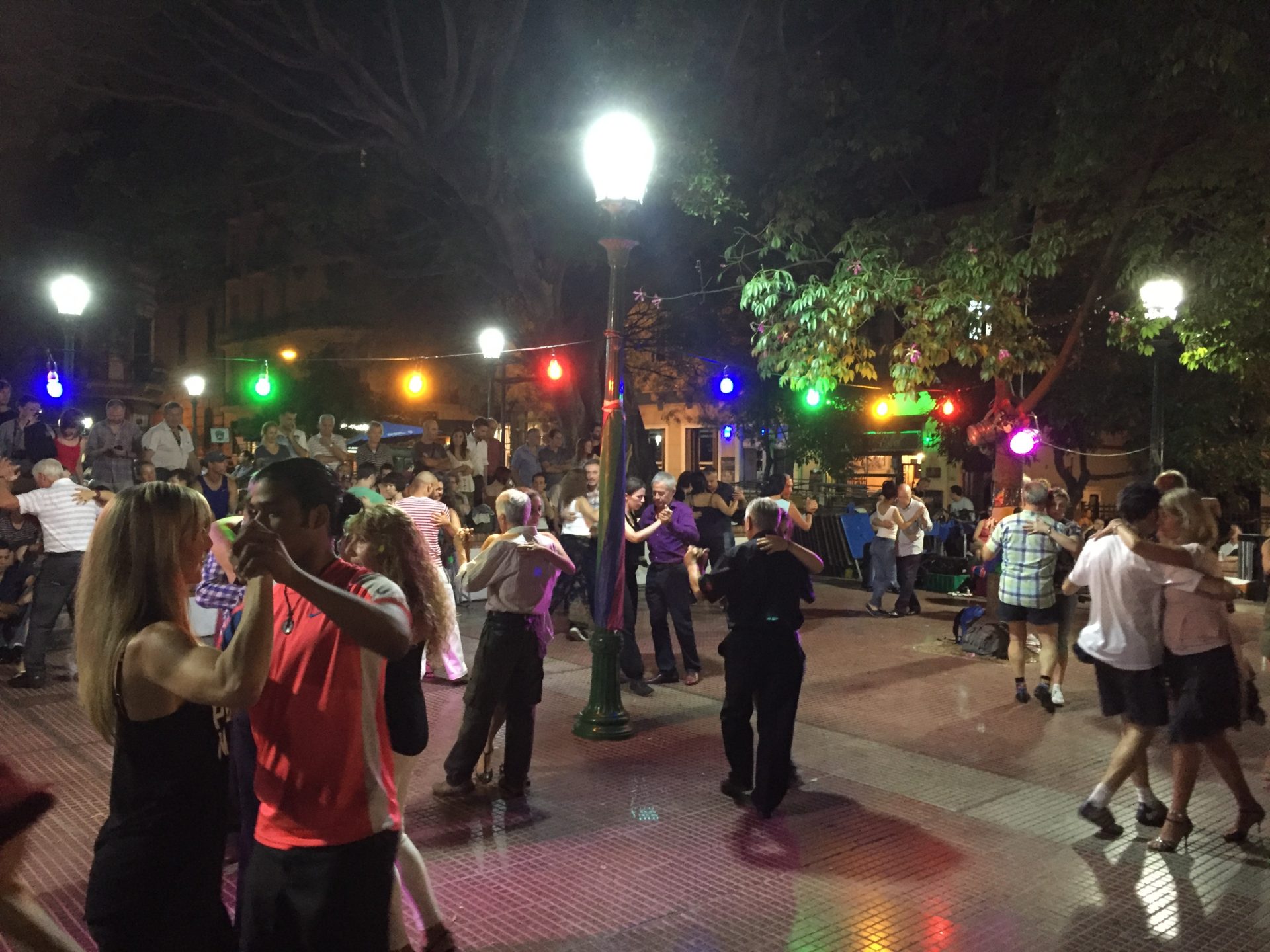 Buenos Aires tango things
Install the Hoy Milonga app on your phone. It is full of information about where to tango seven days a week. Fantastic if you want to dance every night. The app is free.
Buy a Subte metro ticket to explore Linea H (the yellow line). It is totally dedicated to tango and major tango personalities such as Tita Merello (Hospitales station), Fresedo Osvaldo (Venezuela station), or Hugo del Carril (Las Heras station). A Subte ticket costs: 35 pesos. One metro ride costs less than 10 pesos!
Suipacha is a street full of specialist stores selling tango shoes. (Check Suipacha 200 area)
Pleasant neighbourhoods featuring tango street art: La Boca, Boedo, Abasto (ode to Carlos Gardel, he even has a street named after him), San Telmo, Palermo including Avenida del Libertador bridge near Los Arcos (lots of super hip restaurants along Parque tres de Febrero).
Great documentary or tango films: Tango Cinema! A 1933 movie with the first tango sound on film. The wonderful documentary Ultimo Tango and the film Tita.
Check out my special compilation of favourite tango numbers on Spotify (from traditional to neo-tango) which we used for tango lessons and which I also often heard at Milonga nights: Disfrutar! (Enjoy!) Let this amazing Argentinean dance captivate you.
Queen of the dance floor
This blog ends on the famous Plaza Dorrego Square, the heart of tango land in the San Telmo district, where you can often see dancing old tango stars like El Cachafaz appear at the antique market on Sundays, or where you can watch the locals dance at a Milonga around eight o'clock in the evening. Here I accept another invitation to the dance. I close my eyes and feel like a real tango queen of the dance floor. Which makes me wonder… Did Queen Máxima ever danced tango here? I can tick this one off my bucket list anyway: Dancing tango in the heart of Buenos Aires. Me gustó mucho!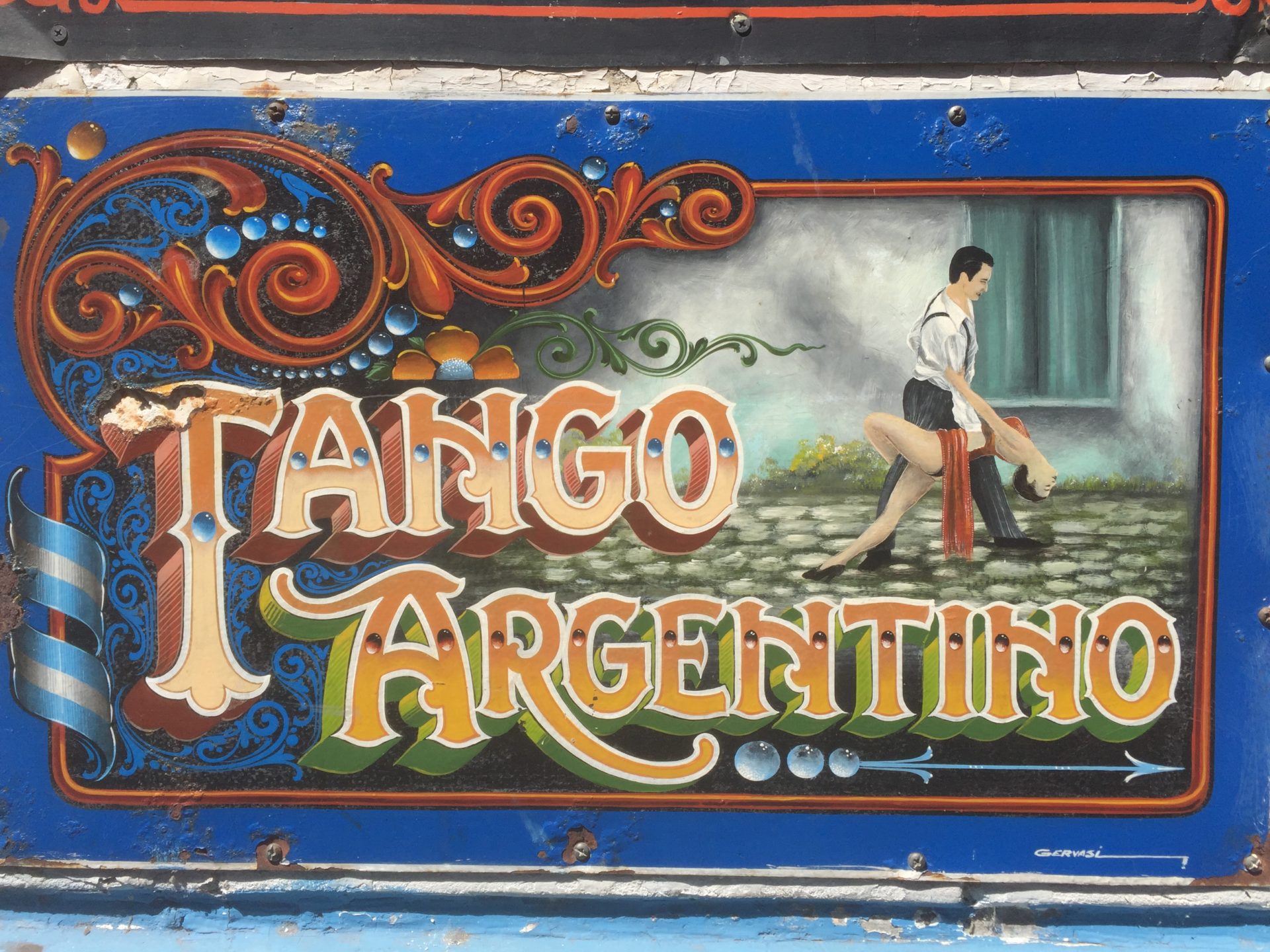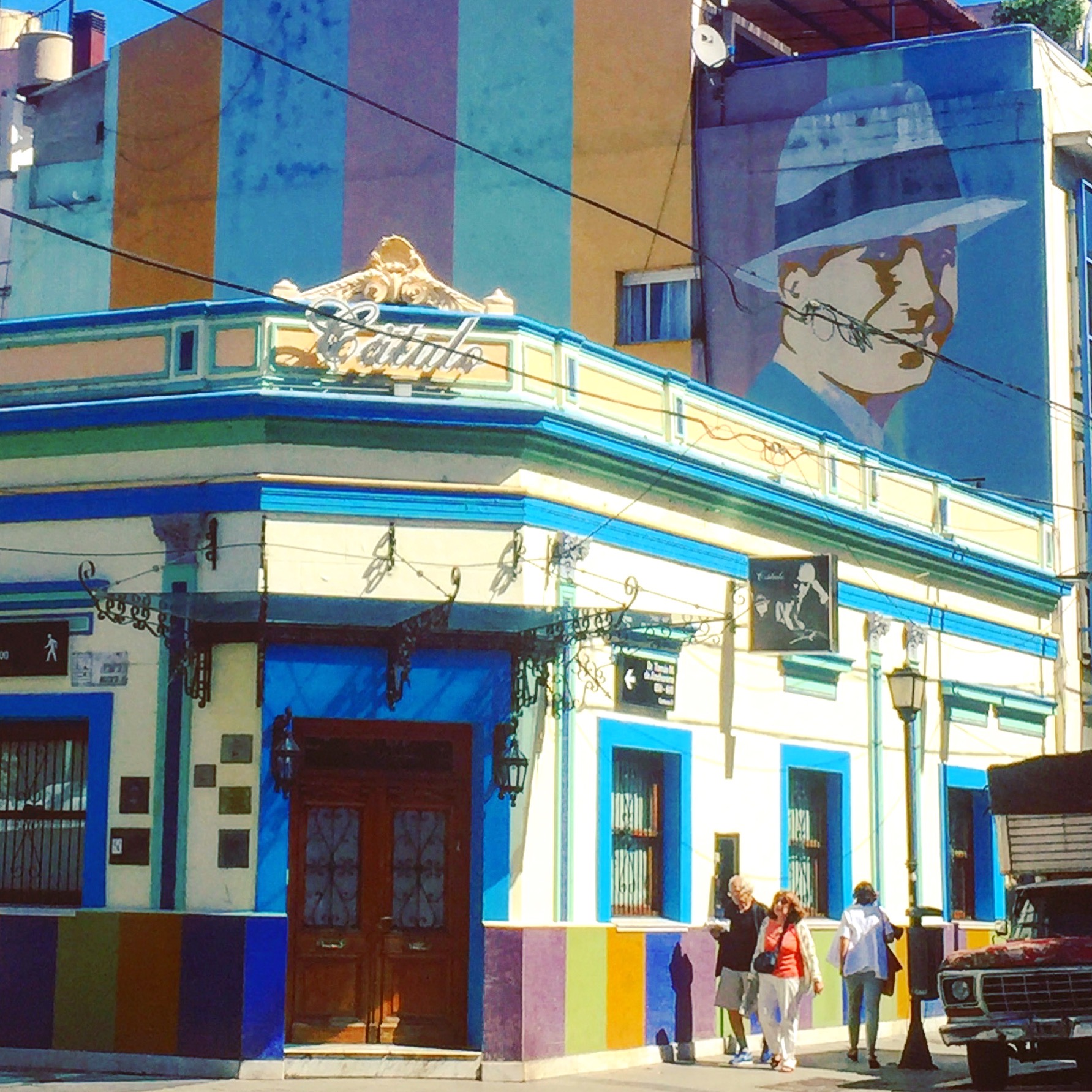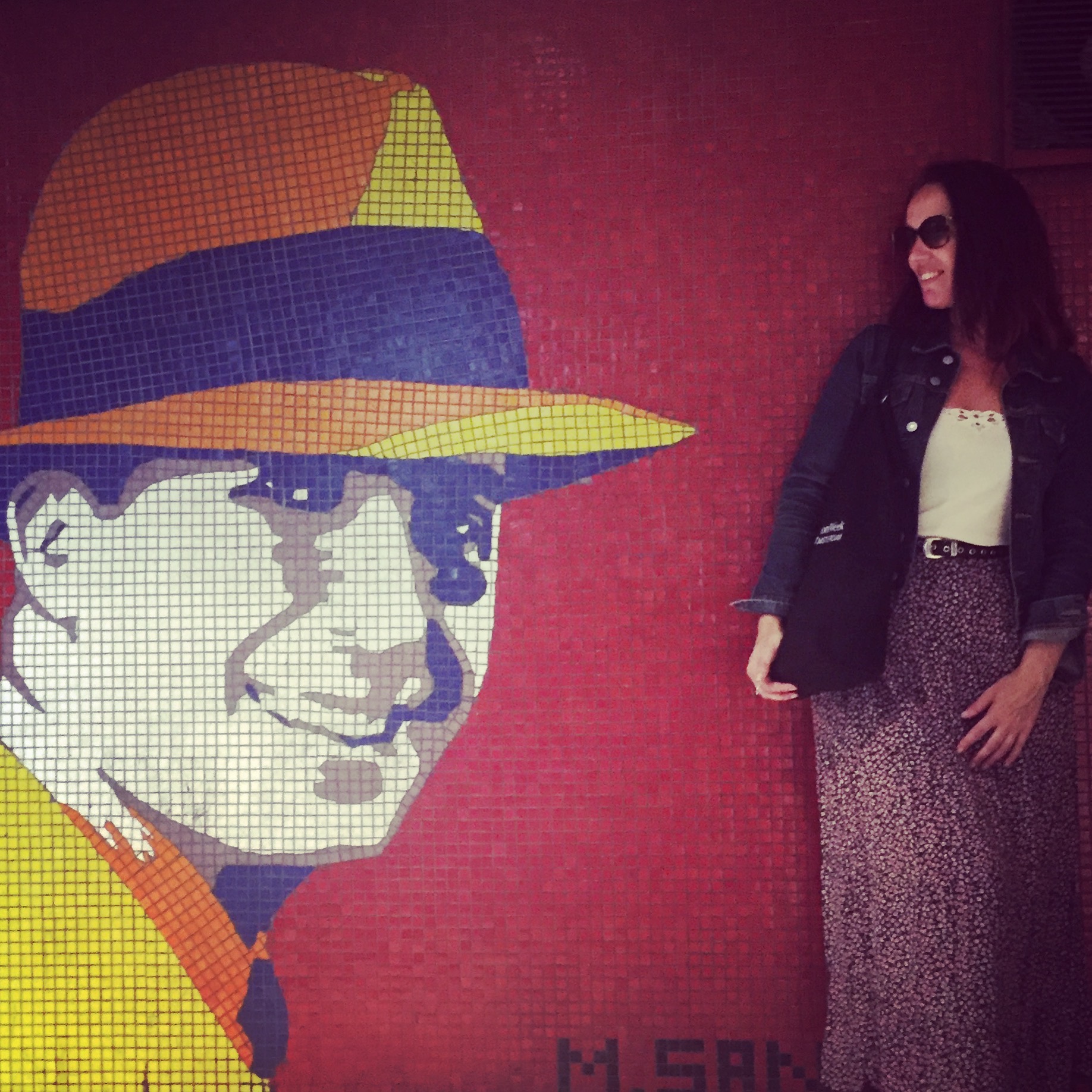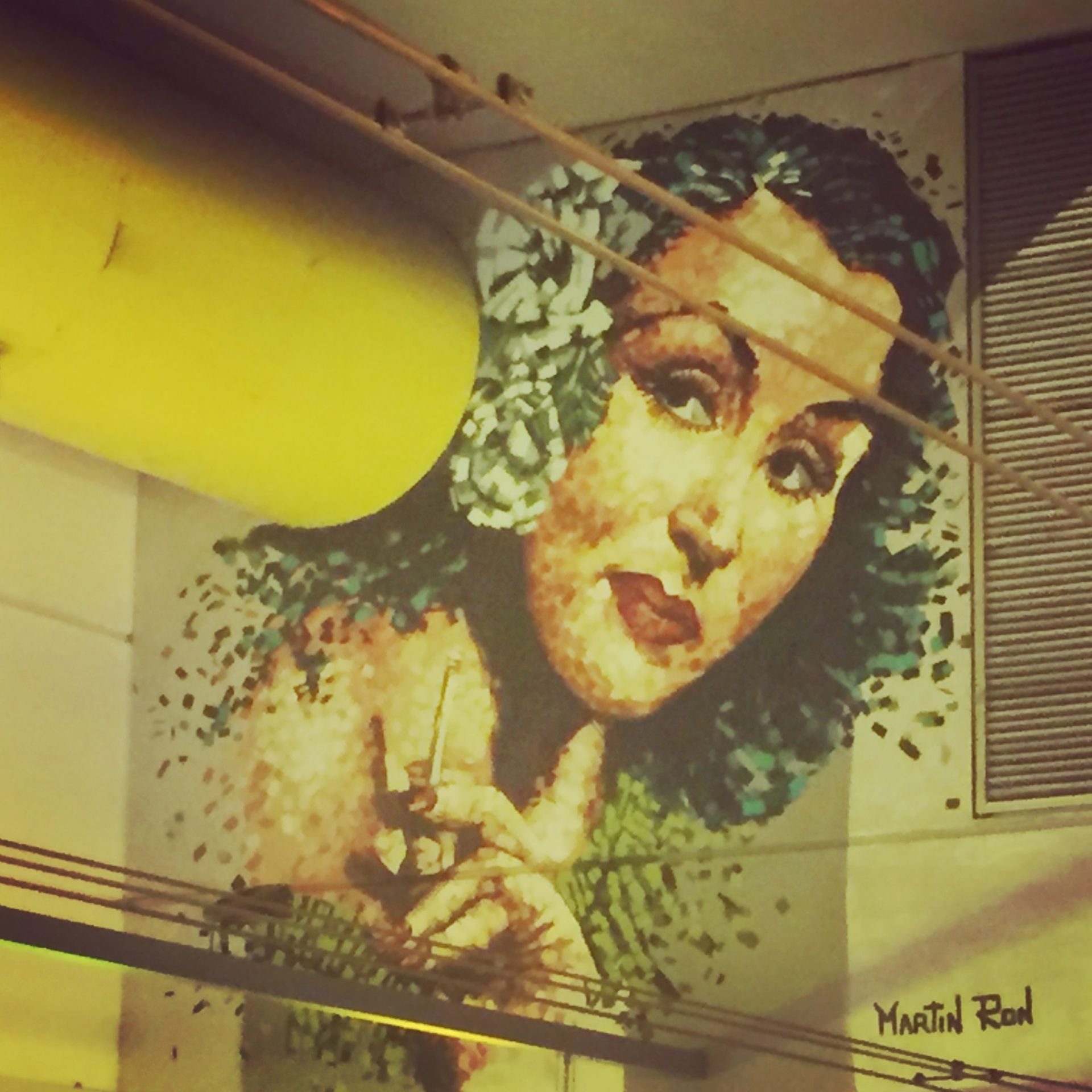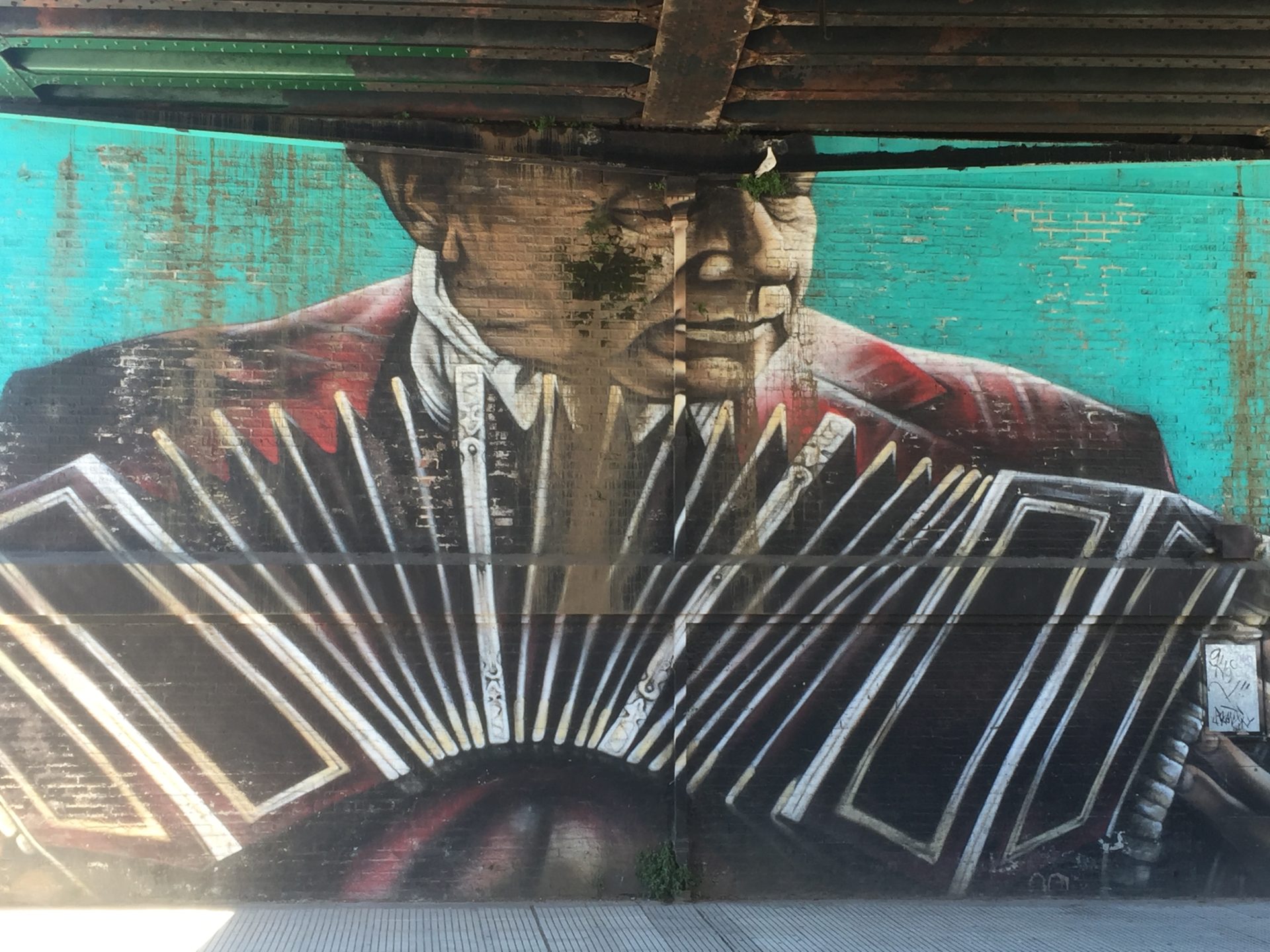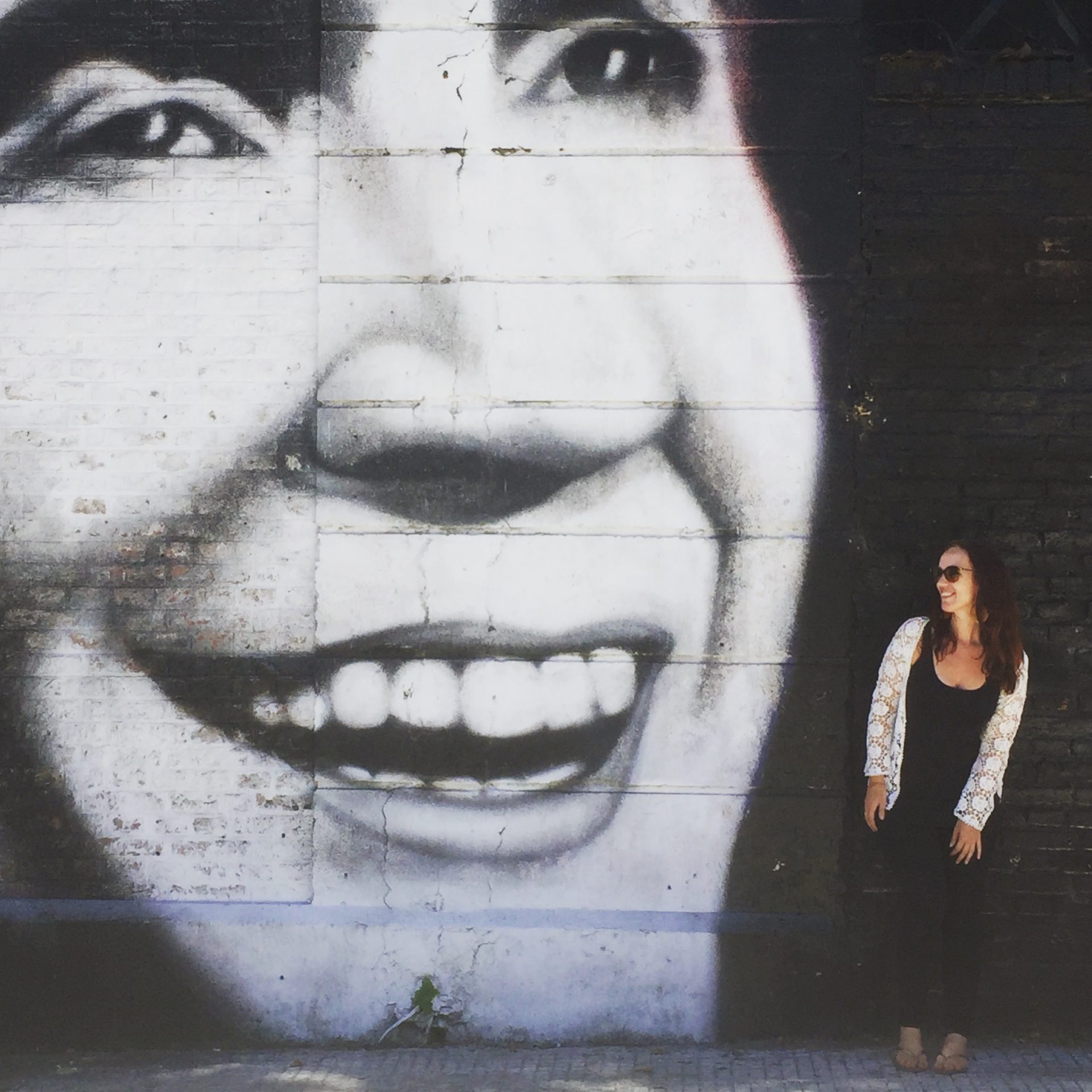 Any questions? Ask away below!
Chau!
Want to know more about Buenos Aires? Read our iFly magazine here!