What a Job! Being a Wine Taster at KLM
Hitting the wine at 11 a.m. – not a bad way to start the day ;-). This morning I'm shadowing the KLM wine-tasting panel. Who are the people making these important choices and what do they look for in a wine?
Five new wines are served in KLM's World Business Class every two month. Robust, smooth, fruity, tangy – something for everyone.
Today I'm speaking with Monique Kooper, cabin attendant, product specialist and one of six members of the wine panel. The panel consists of the best wine connoisseurs in the Netherlands, representing more than 100 years' experience.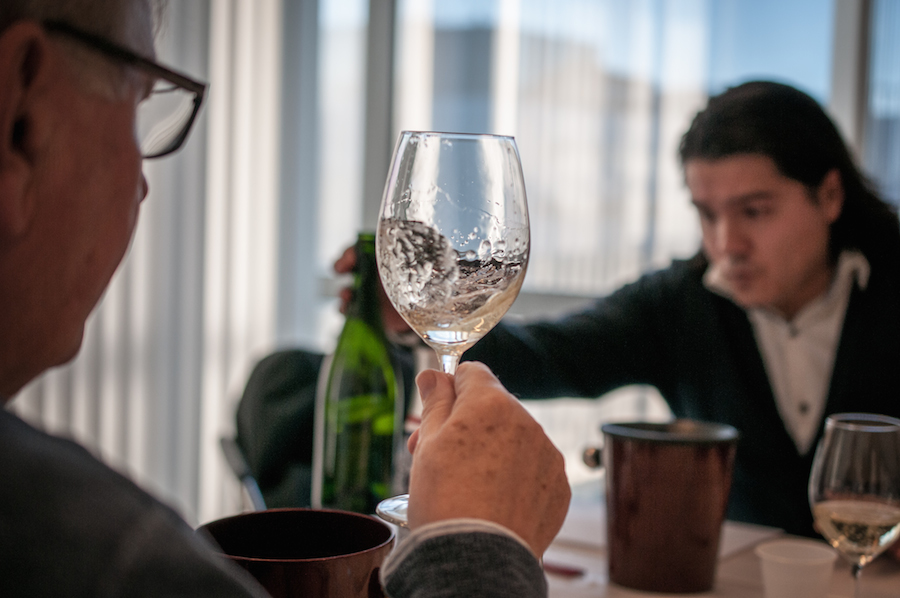 In the wine-tasting panel: Hubrecht Duijker (wine critic), Harold Hamersma (wine critic), Ronald de Groot (owner of publishing house Wijnpers), Ger Bergkotte, Monique Kooper and Nao Dekker from KLM.
A blind tasting
It's as if Monique has read my mind. "Your taste buds are at their most sensitive in the morning." Beside her phone, which has a wine bottle-shaped case, lies a small syringe. For a moment I'm confused. It is wine that's going to be tested, right? It turns out to be a pen. An essential piece of equipment at a blind wine tasting.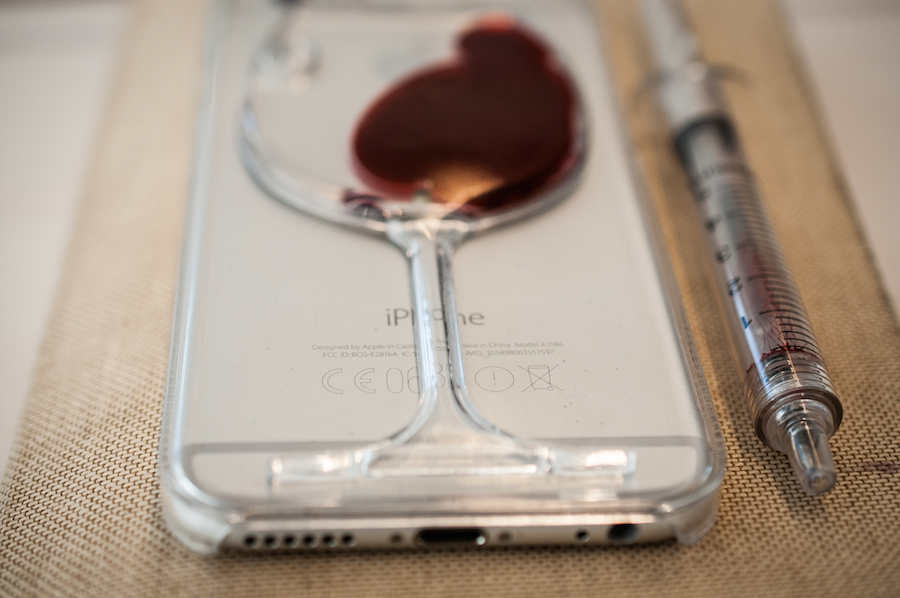 "Today's a red day," Monique explains. Nine Pinot Noirs and 10 Shirazes – red indeed. Nineteen foil-clad bottles stand on the table, anonymous apart from their numbers. But, to my great surprise, they start with a sparkling wine. A brut Champagne "to wake up the taste buds".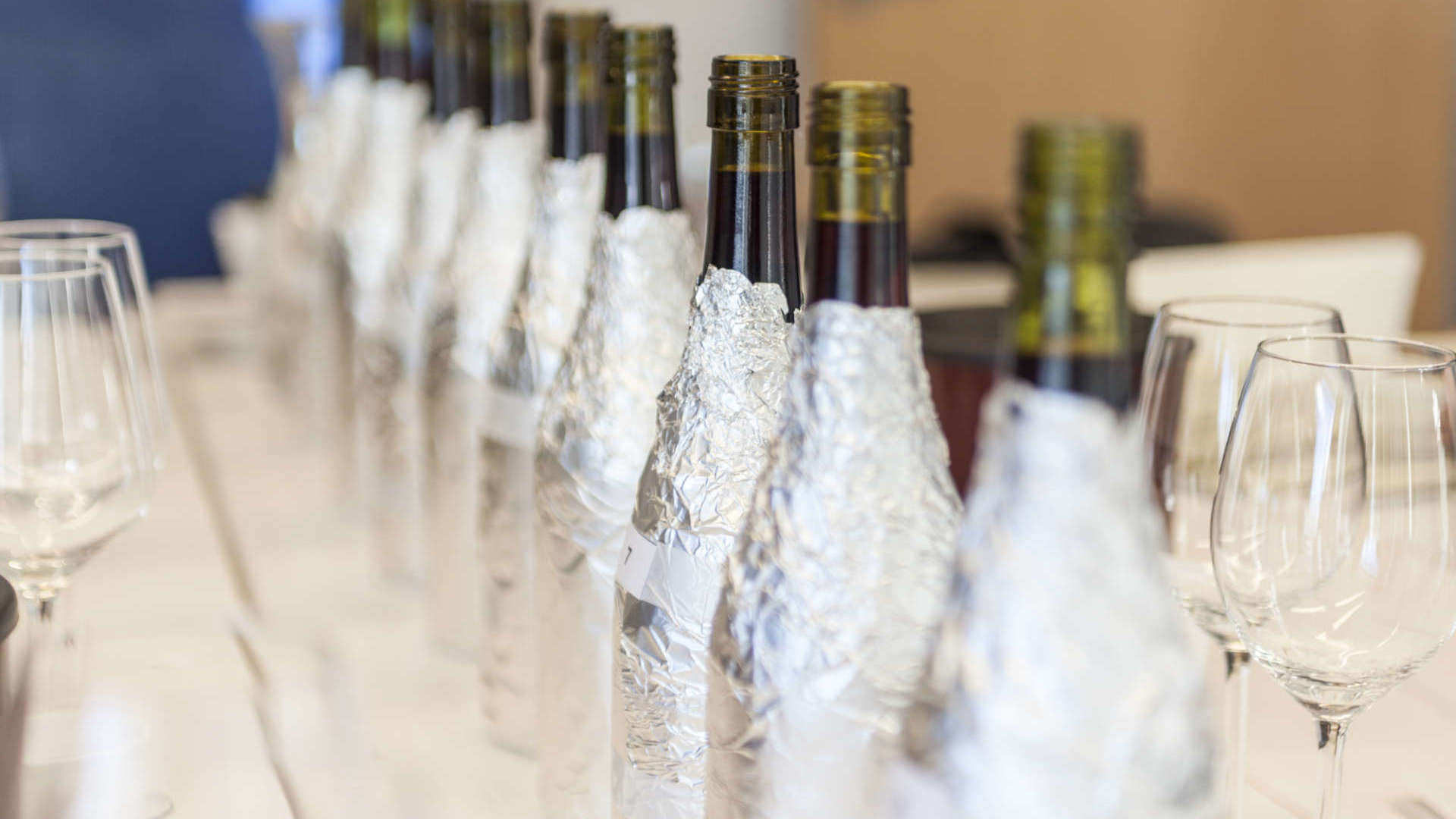 The bottles pass rapidly around the table. No one speaks during the tasting process. Pens fly across pages, stenographic keywords are noted under numbers –  acidic, but balanced, lovely full-bodied, fruity, flat, dry.
KLM serves around 450,000 bottles of red and white wine on board its flights every year. So this is an important moment and the tension is palpable. Somewhat less appealing is the sight of the wine being spat out. My trainee looks at me wistfully – what a waste!
How are the wines selected?
It begins with Monique's department Product Management. "We try to provide a selection that's as varied as possible. I always compare it to a last-minute suitcase – a little of everything. Of the five wines we serve on board, there is usually one from an innovative grape. An Albariño, or an Austrian wine, for example. We also like to highlight Dutch wines, for instance, from vineyard De Kleine Schorre in Dreischor, Zeeland.
[tweet text="The label says a lot about the care that has gone into the wine. "]
We think it's important that the wine has sufficient impact, is well-balanced and has a good aroma. The label says a lot about the care that has gone into the wine. First step: the procurement department at KLM requests samples and the wine panel judges them.
An hour-and-a-half later the tasting stops and the panellists present their top three. "We compare notes, discuss the choices and we keep going until we have brought it down to two wines." So, of the 19 wines tasted, only two make it through. This time a Pinot Noir from New Zealand and an Australian Shiraz have made the grade. These wines will be served in World Business Class from April 2016 and September 2016 respectively.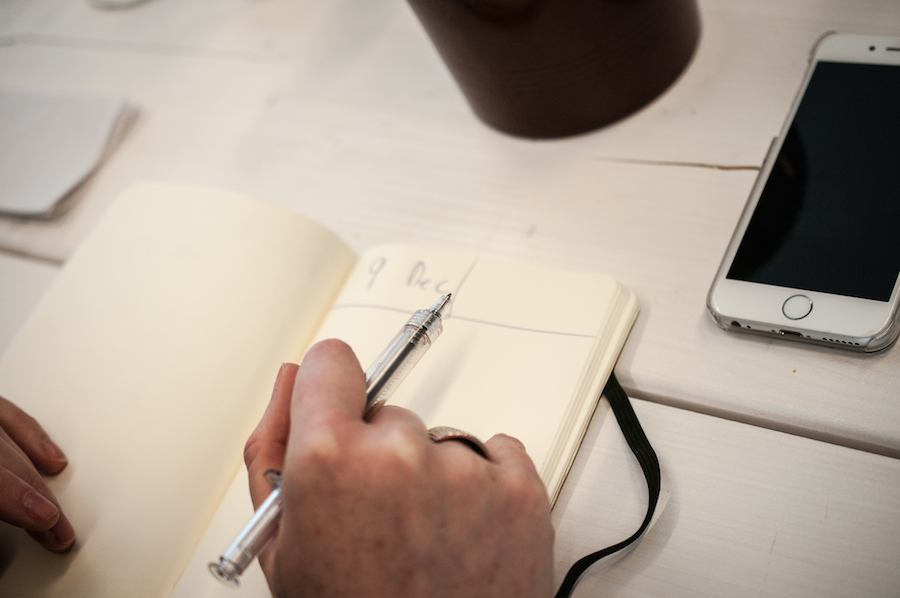 What makes a good wine taster?
"I have had training in viticulture, of course. You have to be able to taste technically. This means putting your personal preferences aside and tasting whether the wine has been made well and is in balance."
People say that your sense of taste diminishes by 20% on board an aircraft. How does this affect your decisions.
"On average, you loose a fifth of your sense of taste during flight. We take this into account when choosing the wines. The wine has to have sufficient body and/or fruitiness on the ground to do well in the air. It has to have enough character, in other words."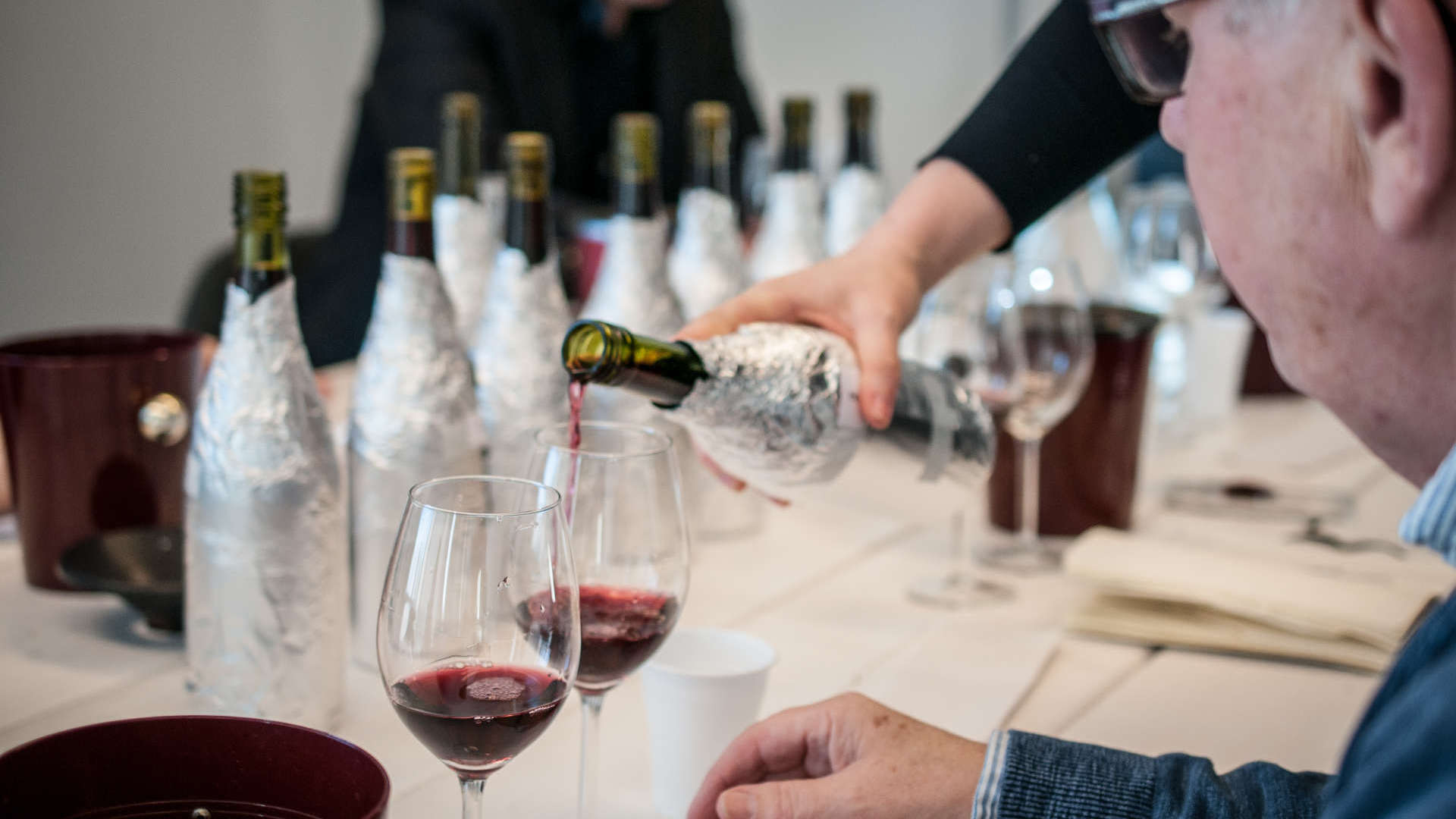 Which wine would you not choose?
"A wine with too many dry tannins and no body. It would become even drier in the air and taste unpleasant."
What is your personal favourite?
"That's almost the same as asking me which of my children I love most. But, I have a slight preference for a German Riesling for its full, fresh flavour."
How can passengers help you make an even better selection?
"We don't have a customer panel, but we do ask passengers for informal feedback about the wines at various events, such as the KLM Open golf tournament and the annual Masters of LXRY Fair in Amsterdam. Through my job as a cabin attendant I talk with a lot of passengers about the wine and their preferences and take this information with me to the tastings."
What do you think of first in the morning, coffee or wine? 
"Haha, coffee, definitely. Especially fruity filter coffee from Tanzanian coffee beans."