What a sight! Six Webby Awards for iFly KLM 50!
A few weeks ago, we heard the news. iFly KLM 50 had been nominated for the Webby Awards, the Oscars of the internet. That's quite an honour. We were curious to find out if we really had a chance of winning. After all, the competition was no picnic. We were being pitted against the best digital work in the world.
Three categories, six prizes
We qualified in three categories: Best User Experience, Best Tourism & Leisure, and Best Visual Design (Aesthetic). In each category we had a chance to win two awards: a jury prize and a People's Voice Award selected by the general public. And – you guessed it – we won it all. So we headed to New York to take possession of the prizes. In the meantime, we had to think up the five-word acceptance speech, for which the Webby Awards are renowned.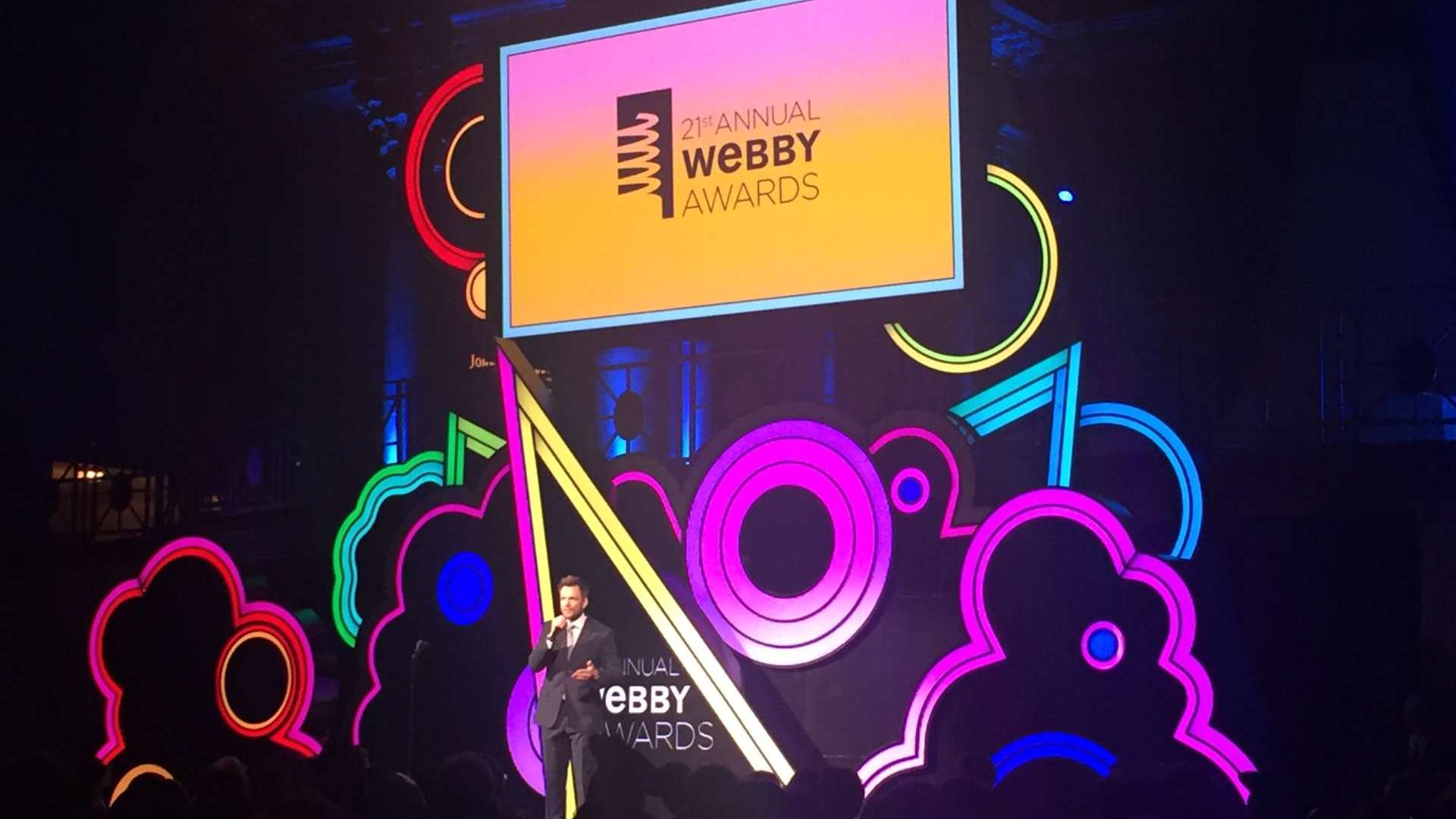 In the footsteps of greats
The five-word speech is a real tradition. Webby Award winners are allowed just five words to express their thanks. Great names have gone before us. The list of Webby winners is impressive. The people behind Google, Apple, eBay, Kickstarter, Tinder, Twitter, and Airbnb have all come forward with their own five words, as have will.i.am, Kevin Spacey, Prince, David Bowie, Kanye West and, that's right, Kim Kardashian.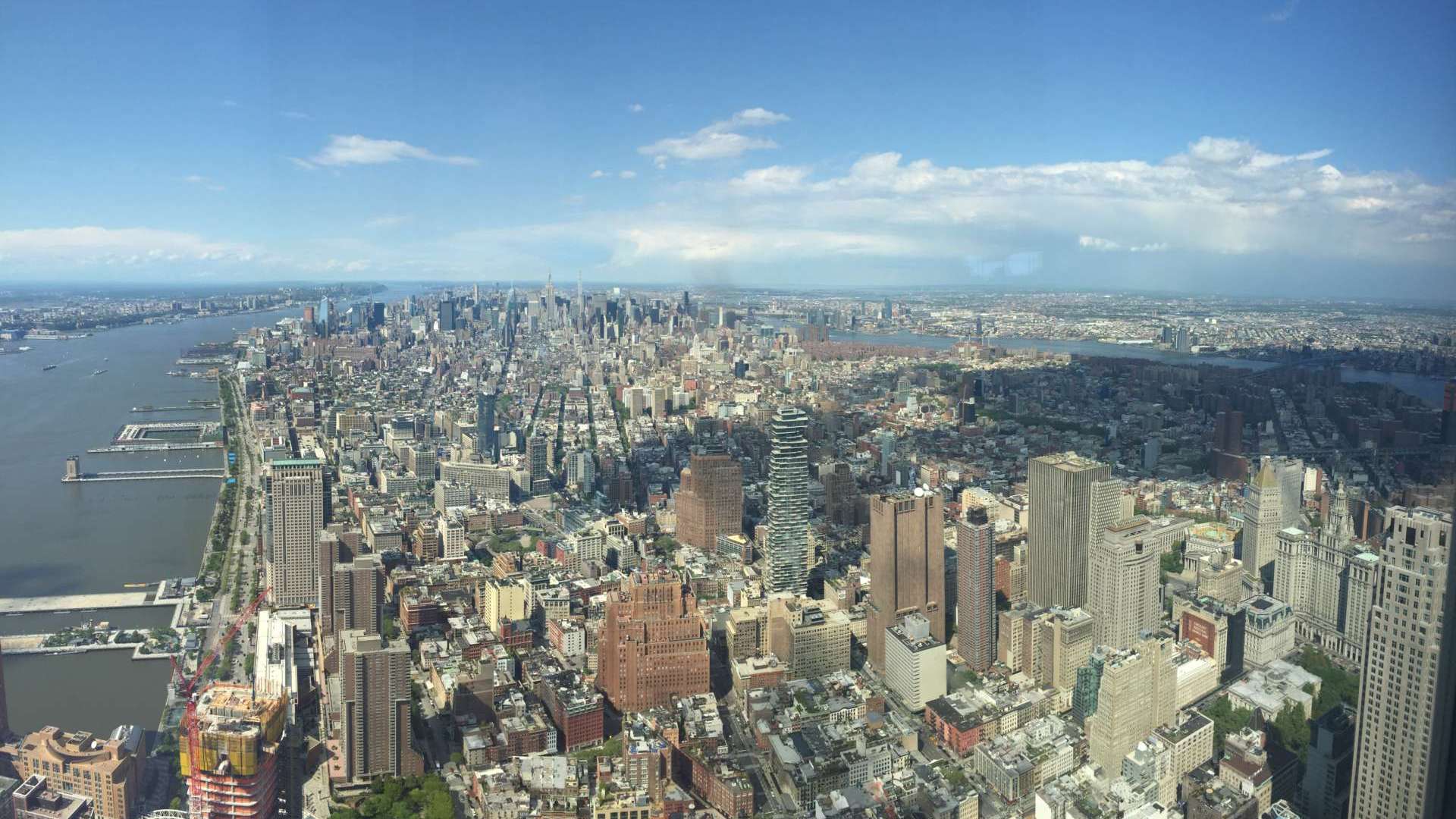 The crew tip was top
Together with the gentlemen from content marketing bureau Born05 – with whom we have been creating iFly KLM Magazine from the very beginning – I travelled to New York two days before the awards ceremony. We arrived late on a Saturday and, after freshening up, headed off to Cafe Wha?, following the tip of a KLM stewardess-friend. It's a small underground café in Greenwich Village known for its trendy – and loud – live music, six nights a week. When we arrived, there was already a long queue of people waiting to get in.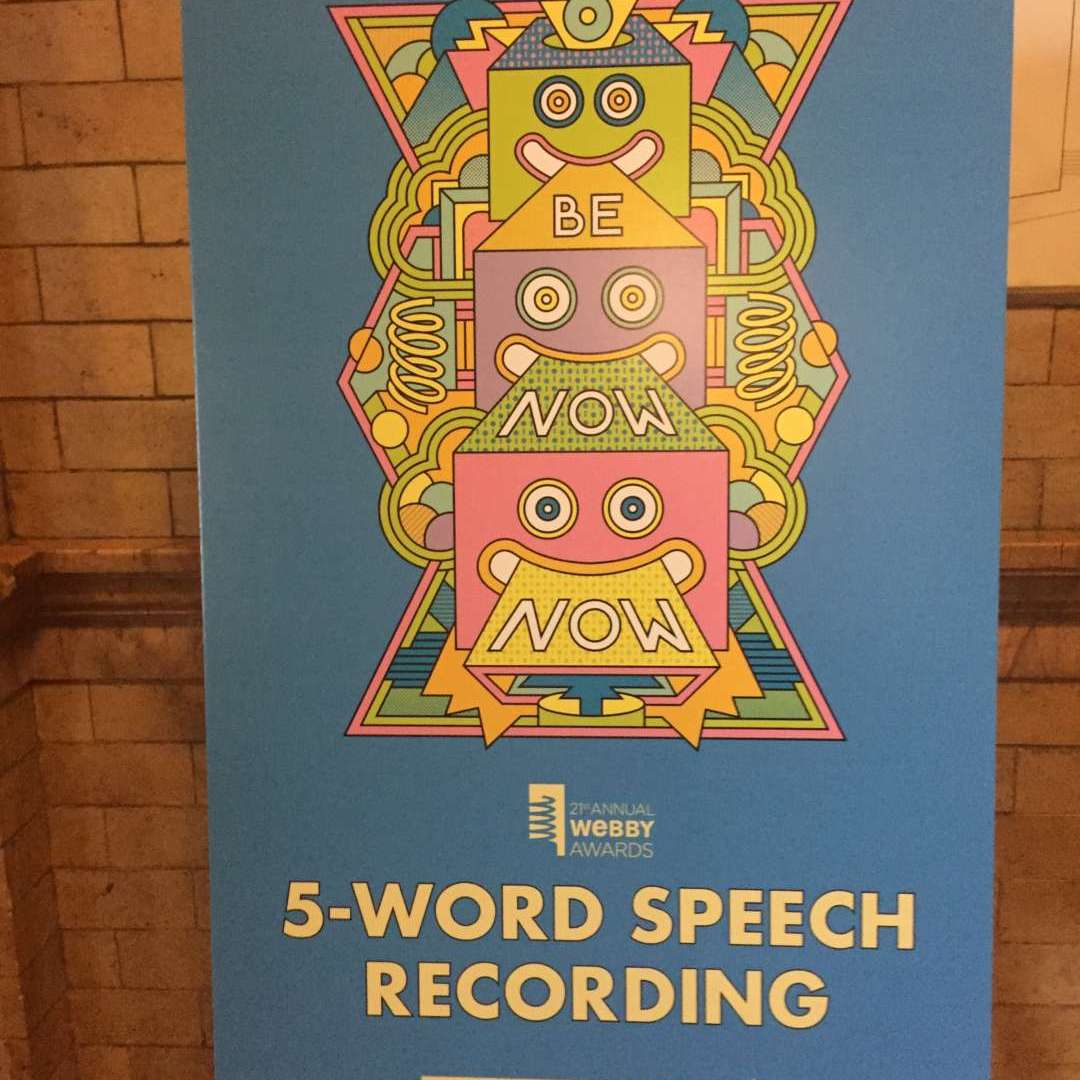 But it was worth the wait. For two hours we listened to a terrific live band that completely rocked the place. That was followed by a stand-up comedian who left us laughing. And the food was good, too.
A picture of our five words
The next day started early. After all, a visit to New York isn't complete without a run in Central Park. Thereafter we headed off to Ramscale Studio in the West Village. There we were photographed amongst much festivity and we recorded our five-word speech. The location was stunning, we enjoyed cocktails in the rooftop garden and inspiring company with our fellow winners. We had done the recording pretty quickly. With a wink to our company we chose, "Just won business class forever." Following that, we paid a visit to the imposing Freedom Tower and then off to dinner in the Financial District.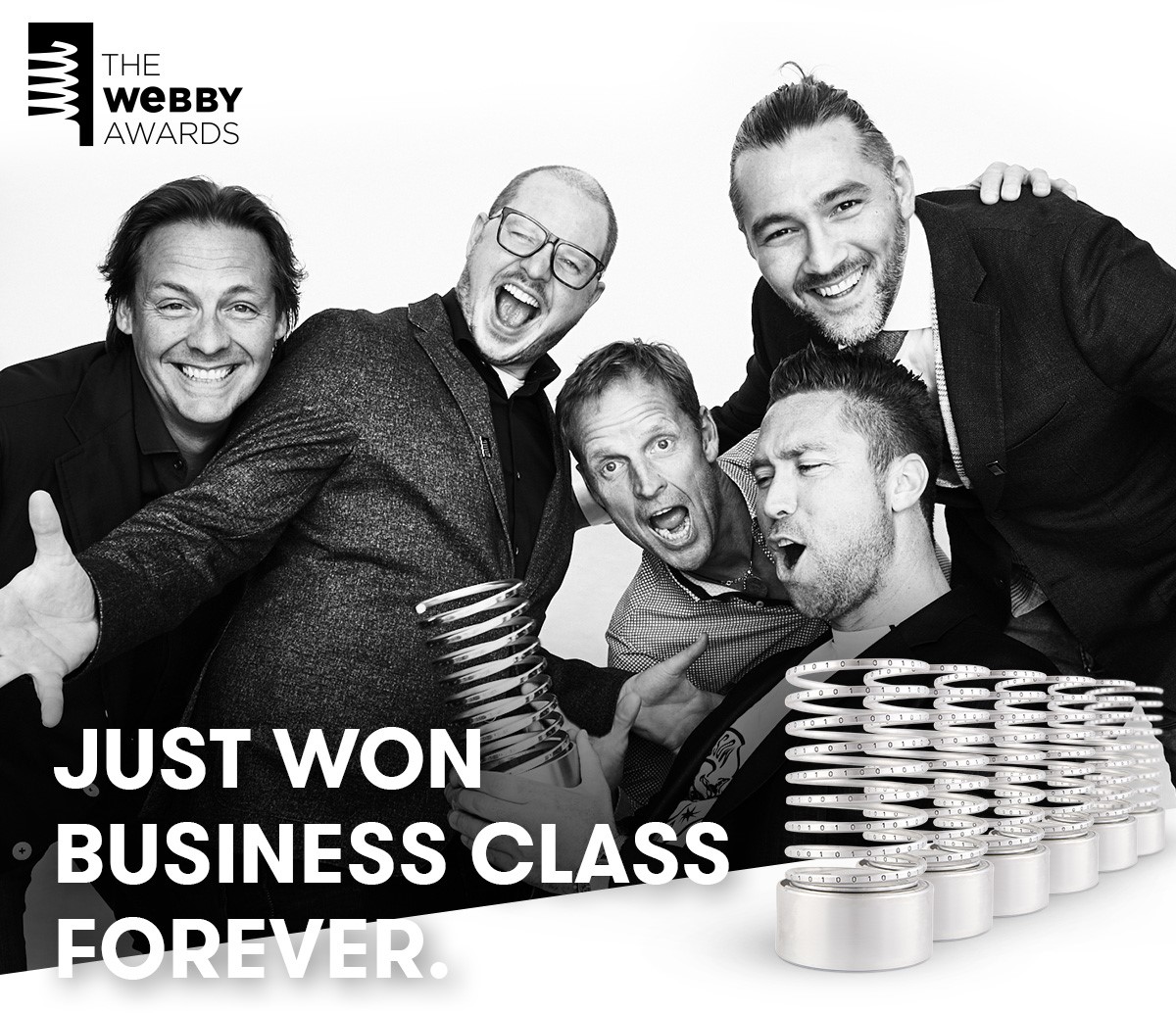 Proud!
Then came Monday, the big day. Location: Cipriani Wall Street – a classic building that was dazzlingly decorated for the twenty-first edition of the Webby Awards. The red carpet had been rolled out, a dozen photographers stood ready to capture our image and, with much pomp and circumstance, we were led inside. What followed was impression upon impression. The show was organised down to the finest detail. In the space of two and-a-half hours, we had eaten and drunk and listened to speeches by Van Jones, Gillian Anderson, Steve Buscemi, Solange, the makers of "Chef's Table," the organisers behind the Women's March, and the Internet Archive. Sadly, we couldn't give our speech on the podium but, in view of the number of winners – 407! – we understood. Otherwise the ceremony would have never ended.
The next day, filled with pride, we got on the next flight to Amsterdam with the wish – both explicit and implicit – to come back soon. This was absolutely worth repeating.