What Causes Turbulence? And How Do Pilots Deal With It?
For some, turbulence is little more than an annoying disruption during a flight. For others, it's an absolute nightmare. In all instances, it's important to bear in mind that turbulence is seldom dangerous, although it can be very uncomfortable. But what causes turbulence? And how do pilots deal with it?
What kind of causes of turbulence are there?
In short, you have 5 kinds of causes. It can be caused by…
…  wind
… rising air
… jet streams
… mountains
and an aircraft's wake vortex.
1. Turbulence caused by wind
To put it simply, we have to deal with it if we fly through turbulent air. It's much like steering a boat through stormy seas. There's a distinction between high-altitude and low-altitude turbulence. Turbulence close to the ground is often caused by heavy winds. This may be problematic when taking off or landing in stormy weather.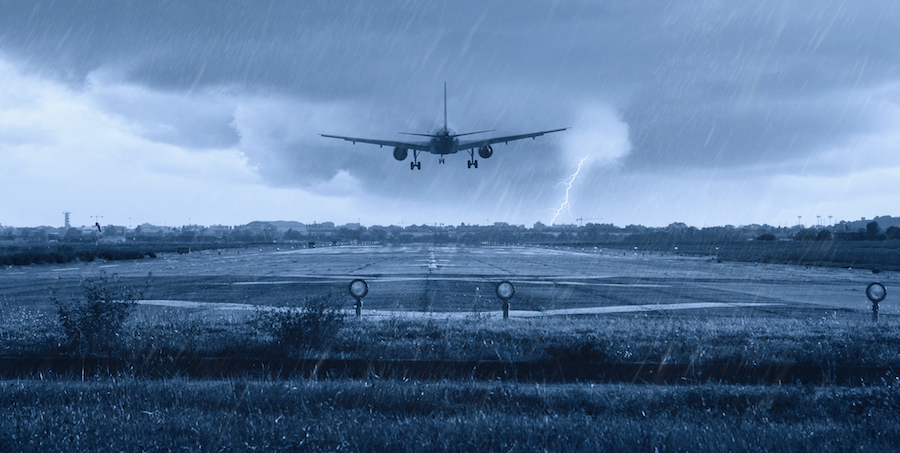 2. Turbulence caused by rising air
At higher altitudes, turbulence arises when air rises vertically – from low to high. This works as follows: the sun warms the earth and the air above it. Hot air expands and rises. This causes what we call an updraft. As the air rises, its temperature drops to dew point. If the air rises further, particles of moisture begin to form in it, creating clouds. And that's a good thing, because we can now see the turbulence, not only through the cockpit window, but also on our weather radar.
However, if the rising air is very dry, condensation doesn't form and we can't see the turbulence. This is known as clear-air turbulence and it's tricky because it can take us by surprise. The weather radar can't detect it either, because there are no moisture particles in the air to reflect our radar signals.
Vertical air movement usually stops at high altitude, because the temperatures are very low, which is why we can fly in smooth air above the clouds. Sometimes, however, cumuliform clouds can break through to greater heights. We usually encounter these cumulonimbus clouds in tropical areas, and we do our best to fly around them.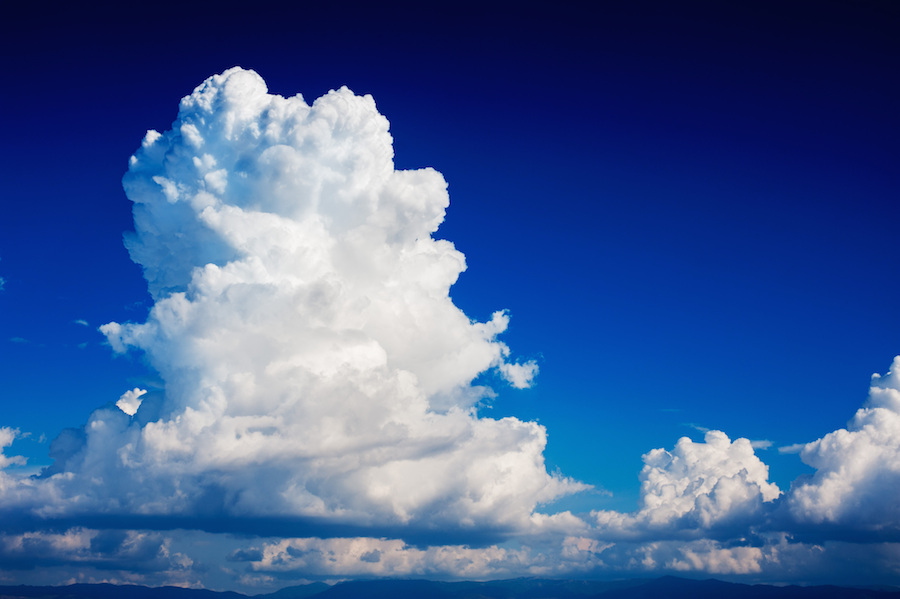 In short, we usually have to deal with turbulence at lower altitudes in our atmosphere. In the old days, before aircraft had pressurised cabins, we had to fly at much lower altitudes, where turbulence was more common.
3. Turbulence caused by jet streams
A jet stream is an extremely strong wind at a higher altitude, reaching speeds of more than 300 km/h (150 knots). These winds mainly blow from west to east in the northern hemisphere, which is why it usually takes longer to fly from Amsterdam across the Atlantic Ocean to North American destinations, than the other way around.
On the outbound flight, we try to avoid the jet stream if we can, because this would mean flying into a headwind. On the homebound flight, we try to take maximum advantage of the tailwind. As a result, a flight from New York to Amsterdam can take up to two hours shorter than the outbound flight.
The tricky thing about a jet stream is that it can suddenly change direction when it encounters high or low-pressure areas. Lots of turbulence can arise in these so-called bends, which are similar to those in a fast-flowing river.
4. Turbulence caused by mountains
If there's a strong wind, the air may be steered upward when it encounters higher mountains. This may cause waves that can be felt at a high altitude and at a great distance. As a result, we sometimes encounter turbulence when passing over a mountain range.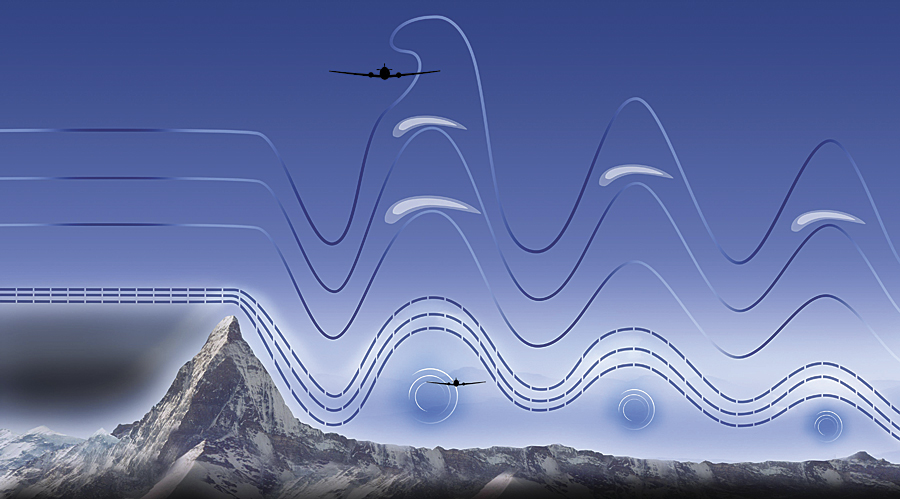 5. Turbulence caused by an aircraft's wake vortex
There is also a form that is caused by the aircraft itself. This wake is similar to that left behind by a big ship passing through water. As a rule, bigger planes result in bigger wakes, and smaller planes are more vulnerable should they run into one. That is why we have rules specifying the minimum distance and interval between two aircraft.
Now you know why a Boeing 737 appears to wait for such a long time on the runway after a wide-body aircraft has taken off.
But what can pilots do?
When preparing for a flight, we always study the weather forecast charts. This allows us to predict whether and where we can expect some discrepancies.
During the flight, we try to avoid any turbulence we can see from the cockpit or on our radar screens. We also maintain contact with air traffic control and other aircraft in the area to keep abreast of the latest weather conditions.
Unavoidable turbulence
Sometimes air traffic constraints prevent us from avoiding turbulence or we may be surprised by turbulence we cannot see on the radar. That's when the fasten seatbelt sign goes on and you are urged to take your seat immediately. If it's really bumpy, we even stop serving passengers and cabin crew have to buckle up as well. That's important for everyone's safety.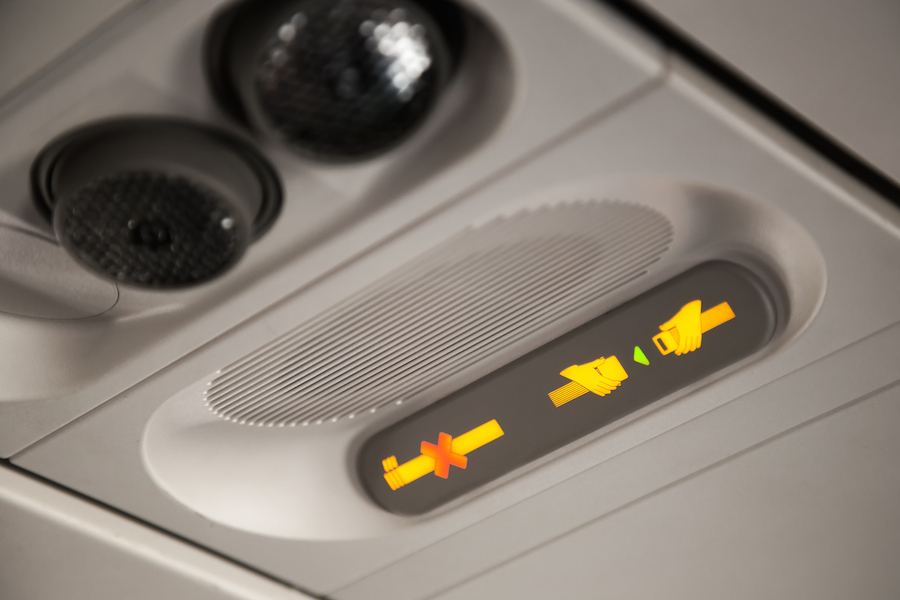 I'm often asked if it can damage an aircraft. There is little or no chance of this happening. An aircraft is actually quite flexible. I once visited the Boeing plant and saw the wing of a 747 bent upwards several metres in a test structure, only to be released again with a snap. This was repeated again and again, day after day, year after year, and everything remains perfectly intact. So if you're ever at a window seat and you see the wing moving up and down, don't worry, it's made to do just that.
Curious to know more about thrilling topics around the airplane? Have you read our blog on lightning and planes yet?