Why we have jet lags and how to cope with them
Dealing with jet lag is one of the ultimate challenges for frequent flyers. Even if you're only away for a few days – whether it be for business or pleasure – jet lag can keep you up at night and feeling drowsy during the day. But what exactly happens to your body when you experience jet lag? And what can you do about it?
Which is worse: traveling east or west?
Jet lag hits me really hard when I'm travelling eastbound, cutting my days short. You go to bed not feeling tired at all, and you want to fall asleep during those important meetings in the afternoon!
Traveling westbound, days become longer and most people find it easier to adjust. It's like having a late night out and sleeping in during daytime. Which means evening meetings can be a problem.
Sleeping patterns
So why do we experience jet lag? Our sleep patterns have a circadian rhythm. Every night, we go through five cycles that each last 90-120 minutes, depending on your body's needs. This also explains why some people need more sleep than others, because the length of each cycle varies from person to person. All cycles have the same structure. To get good quality sleep, you have to go through at least the first three cycles.
Each cycle is divided into different phases. The first two are light sleep phases. These are followed by the third phase, the so-called deep sleep phase. During the final phase, characterised by Rapid Eye Movement (REM), we dream.
The deep sleep phases and dream phase of the first three cycles are the most important, contributing to both physical and mental health. Jet lag is a temporary disorder of the circadian rhythm, in which the sleeping pattern needs to be synchronised to the new time zone. The effects vary depending on the number of time zones you cross. You will experience hardly any symptoms if you cross one or two time zones. However, if you fly eastbound and cross six time zones, you will need at least six days to adjust to the new time zone. Flying westbound, you will need at least three days to adjust.
People tend to be either morning or evening people, while others are somewhere in the middle and can deal with both. In general, evening people find it easier to adjust to westbound travel, while morning people find it easier traveling eastbound.
Sleeping aids
Most sleeping tablets shorten the deep sleep phase and prolong the light phase. This is one reason why you should try to avoid taking this type of medication.
Melatonin is widely used as a remedy for jet lag. In some countries, you can buy it over the counter. When using melatonin, it is important that you should know a little more about your own circadian rhythm. Because if you don't administer it according to your own sleeping pattern, it may not only be ineffective, but may even result in contrary effects.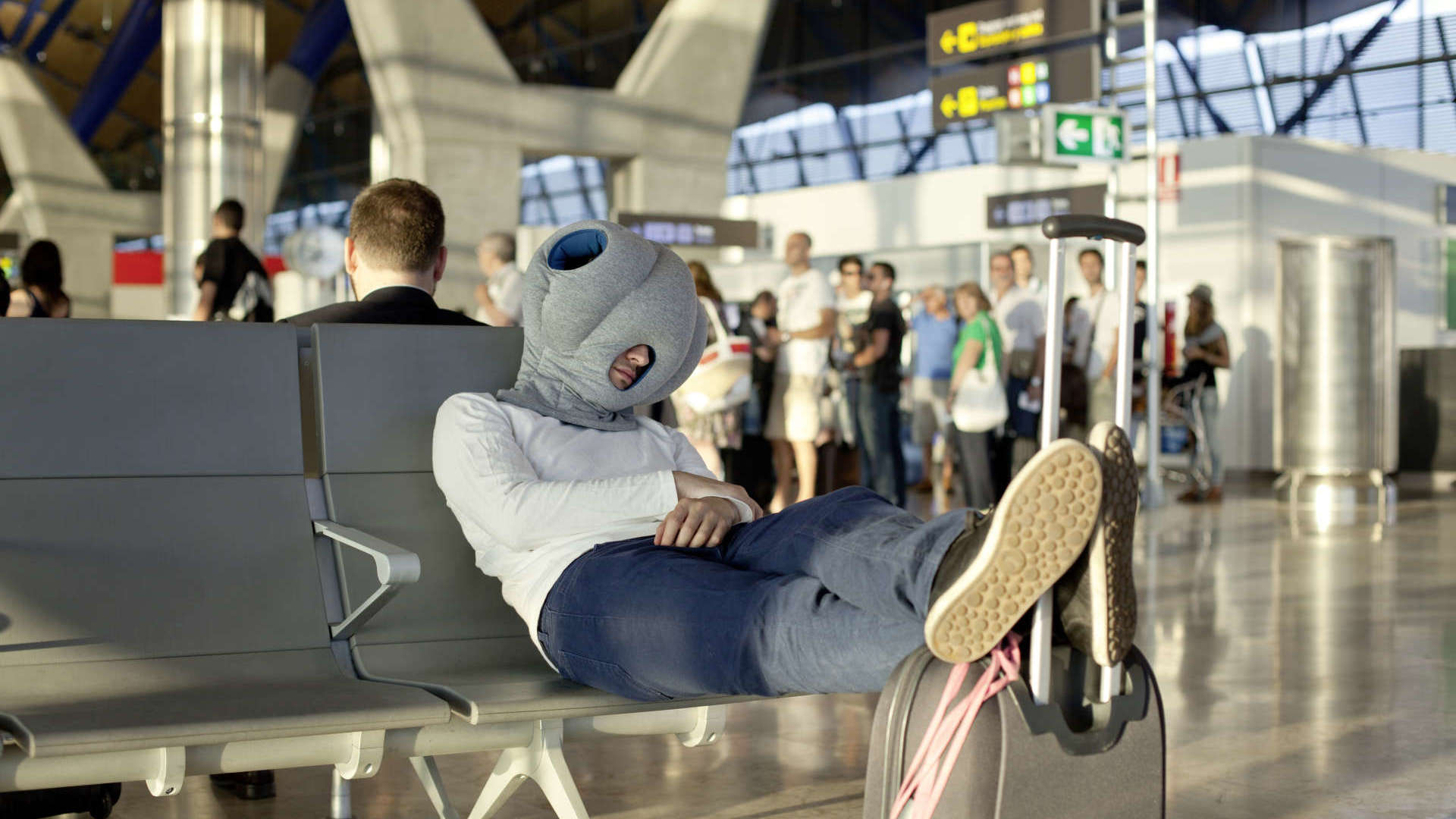 Jet lag basically upsets your biorhythm by mixing up your circadian sleep pattern. Knowing more about your own sleeping pattern can help you prevent most symptoms of jet lag. Keeping a log book and recording your sleeping behaviour can be helpful. When do you usually go to sleep? How many hours do you sleep? What time do you wake up? Do you have a lie-in? All these questions will help you find out more about your own sleep pattern. Check this site for more information.
How to cope with jet lag
Travel safe, relaxed and calm. Stress will make you agitated and will intensify jet lag symptoms such as sleepiness during daytime, hunger at night, loss of memory and problems falling asleep.
When I'm aboard the plane, ready for take-off, I immediately set my watch to the local time at my destination. I eat during normal mealtimes at the local destination, even if I'm not hungry. Always avoid heavy meals.
Stay in shape and exercise! You don't have to go for a full workout, just move. Go out for a walk when you arrive. And if you're feeling really optimistic and you have the time, head to the local gym or take a yoga class.
Daylight influences melatonin levels and delays sleepiness, which can be helpful. Never go straight to bed on arrival in the morning (especially when travelling eastbound), but try to adjust to the local time zone.
Avoid or minimise drinking alcoholic, especially aboard the plane. Drink non-carbonated beverages and water instead.
For frequent travellers, it might be well worth it to check the natural process of melatonin production in your saliva. By determining tthis, you can adjust the timing your own melatonin intake to optimize the effects long term (if you decide take any medicine). Discuss with your doctor on what posbilities you have.