The African Switzerland #weirdplaces
There are people who take pleasure in seeking out the weirdest, strangest, most bizarre places on our planet. Our #weirdplaces hashtag helps point them in the right direction.
Ever heard of the African Switzerland? This place really exists. Better known as Ifrane, this village is located in the warm heart of Morocco. It was built by the French in the 1930s at an altitude of 1650 metres and looks a lot like a Swiss mountain village, which is how it earned the nickname "Africa's Little Switzerland".
Christmas trees and snow
The rocky landscape is covered with woods of cedar trees. These "Christmas trees" combined with Swiss-style chalets are reminiscent of skiing resorts in the Swiss Alps. And to make it all even more convincing, the snow can get thick here in winter.
Most of us see Africa as a warm continent, but Africa's Little Switzerland is a cool oasis. You can also swap your skis for a horse and ride through the sycamores and poplars that line the river, which rushes downstream for hundreds of meters.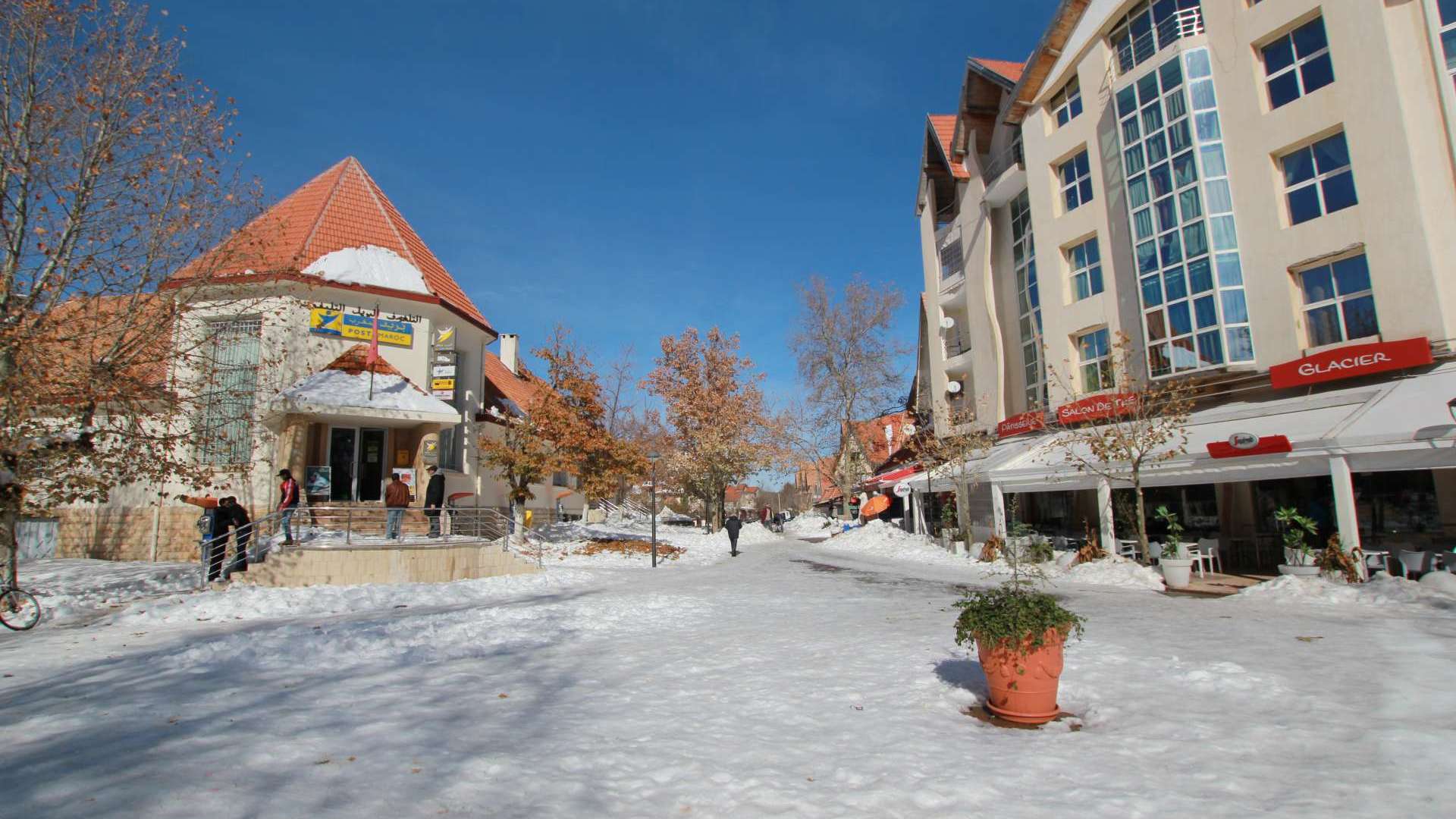 Hipsterville
Outside the skiing season, the place is mostly inhabited by trendy students from the Al-Akhawayn University, one of the most prestigious in Morocco, where the children of the wealthy elite go to study in English. They add a new dimension to Ifrane, turning it into Hipsterville. What's the weirdest place you've ever visited? Let us know!
If you enjoyed this, you might also like The Corny Maze.
Do you like this weird place? Check out the other ones: