Globetrotter And Number 1 DJ In The World: Meet Martin Garrix
As the senior editor of Holland Herald, KLM's inflight magazine, I'm lucky enough to travel around the world and meet inspiring people at the most beautiful destinations. Recently, I had the pleasure to hang out with Dutch superstar DJ Martin Garrix in Jakarta.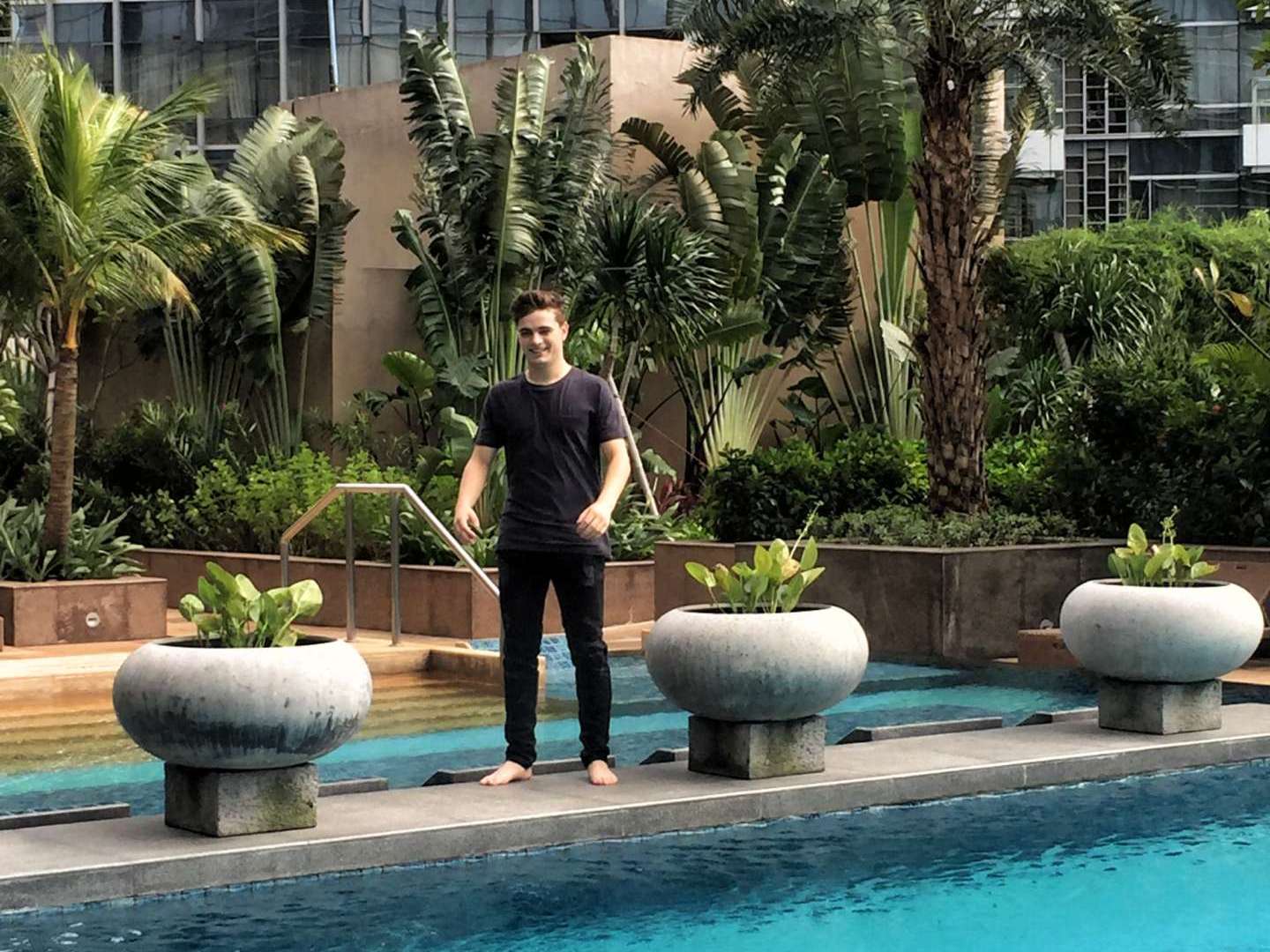 'This is where presidents and the Kardashians reside', is the first thing I think of when I step into the penthouse suite of the Raffles Hotel in Jakarta we booked for the photo shoot and interview with Martin Garrix (real name Martijn Garritsen). At least ten times bigger than my apartment, the 'room' covers an entire floor and is equipped with a conference room, multiple bedrooms and bathrooms, a steam bath, massage room and many more facilities I never imaged possible in a room. But the biggest attraction is the incredible view from different angles over the impressive skyline of Jakarta's many skyscrapers. As the hotel manager casually tells me, pop megastar Selena Gomez just stayed here three weeks earlier and was particularly pleased with the large white concert piano in the living room.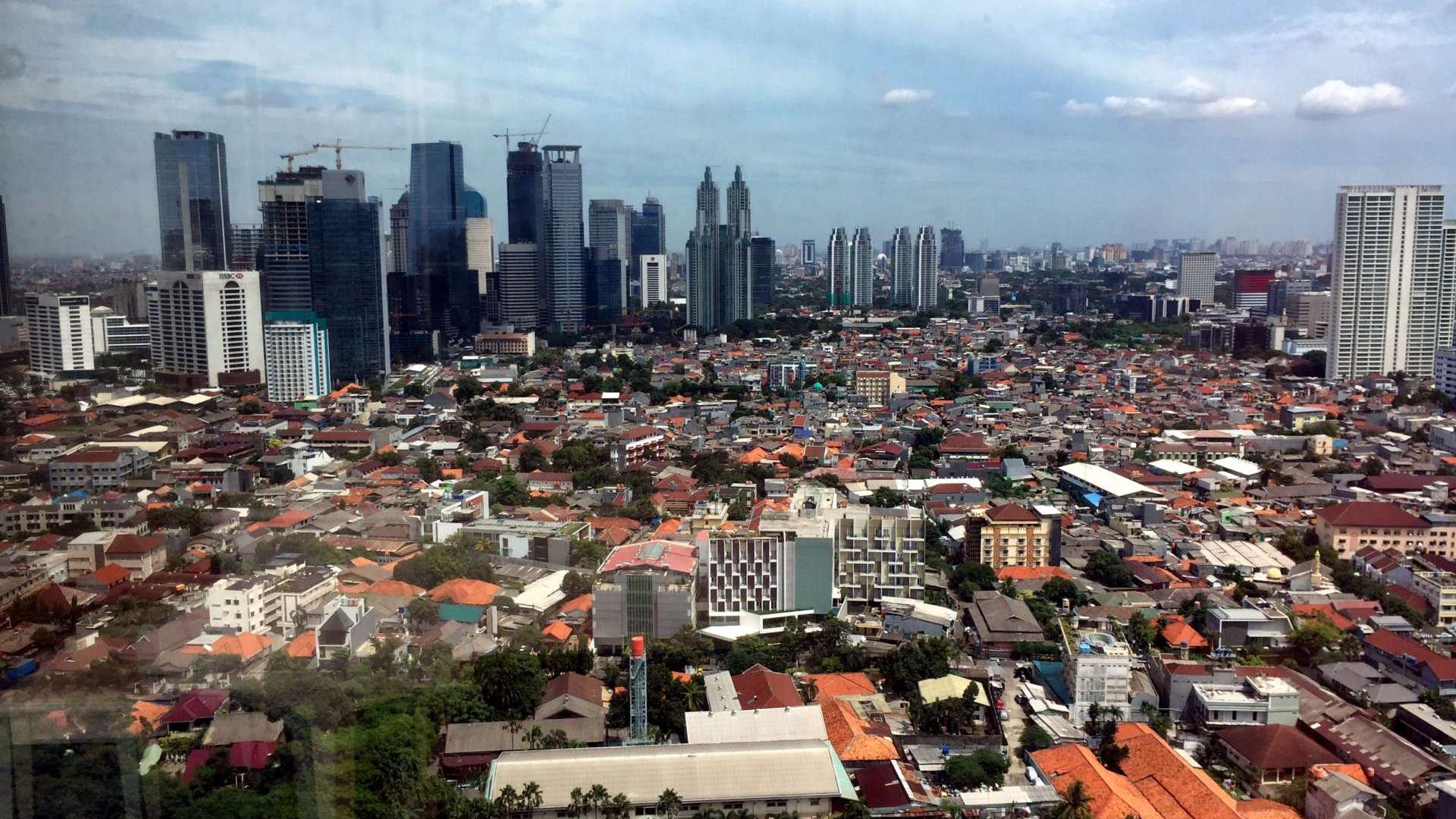 While our crew, consisting of a photographer, assistant photographer, producer, stylist and make-up artist, prepares for the shoot by taking test shots and getting clothing and grooming ready, we're informed Garrix is on his way from the airport, straight of a flight from Kuala Lumpur where he'd played a show the night before. Upon arrival, Garrix and his young crew, a videographer and photographer who are clearly also his friends, are just as impressed by the extravagant room as we are. Selfies, Snapchats and Instagram Stories are made and Garrix even shows the room to his friend, rapper Lil' Kleine, on Facetime.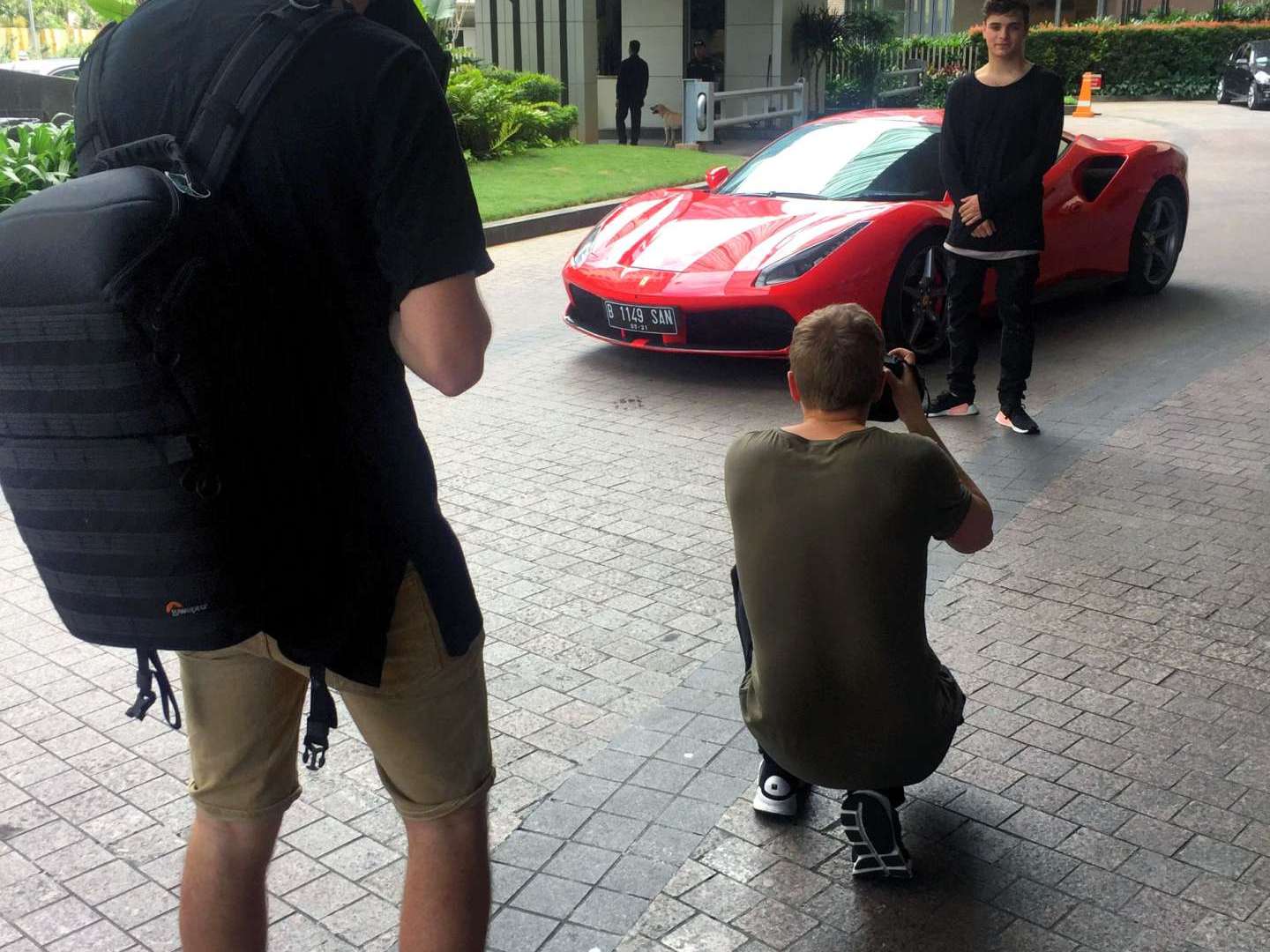 But when it's time for the shoot and interview, Garrix is all seriousness and focus. It's nice to see a young talent who travels the world and is adored by so many (he has fan clubs in pretty much every country) still being as humble and grounded as the 21-year old Garrix is. Without naming names, I've also met plenty of celebrities who were completely out of touch with reality. Garrix is genuinely nice and doesn't mind taking selfies with fans and with me (sorry Martijn!). Despite his fatigue (he has only slept 1,5 hours that night) he stills smiles a lot and doesn't seem to mind the slight chaos that appears when we continue outside the hotel where we arranged a red Ferrari for the shoot. Still, he's visibly relieved when we end the day at the hotel pool where he can jump in. 'Is anyone joining me?' he asks. The heat and humidity tempt me to follow his example but I decide to stay dry for a group picture.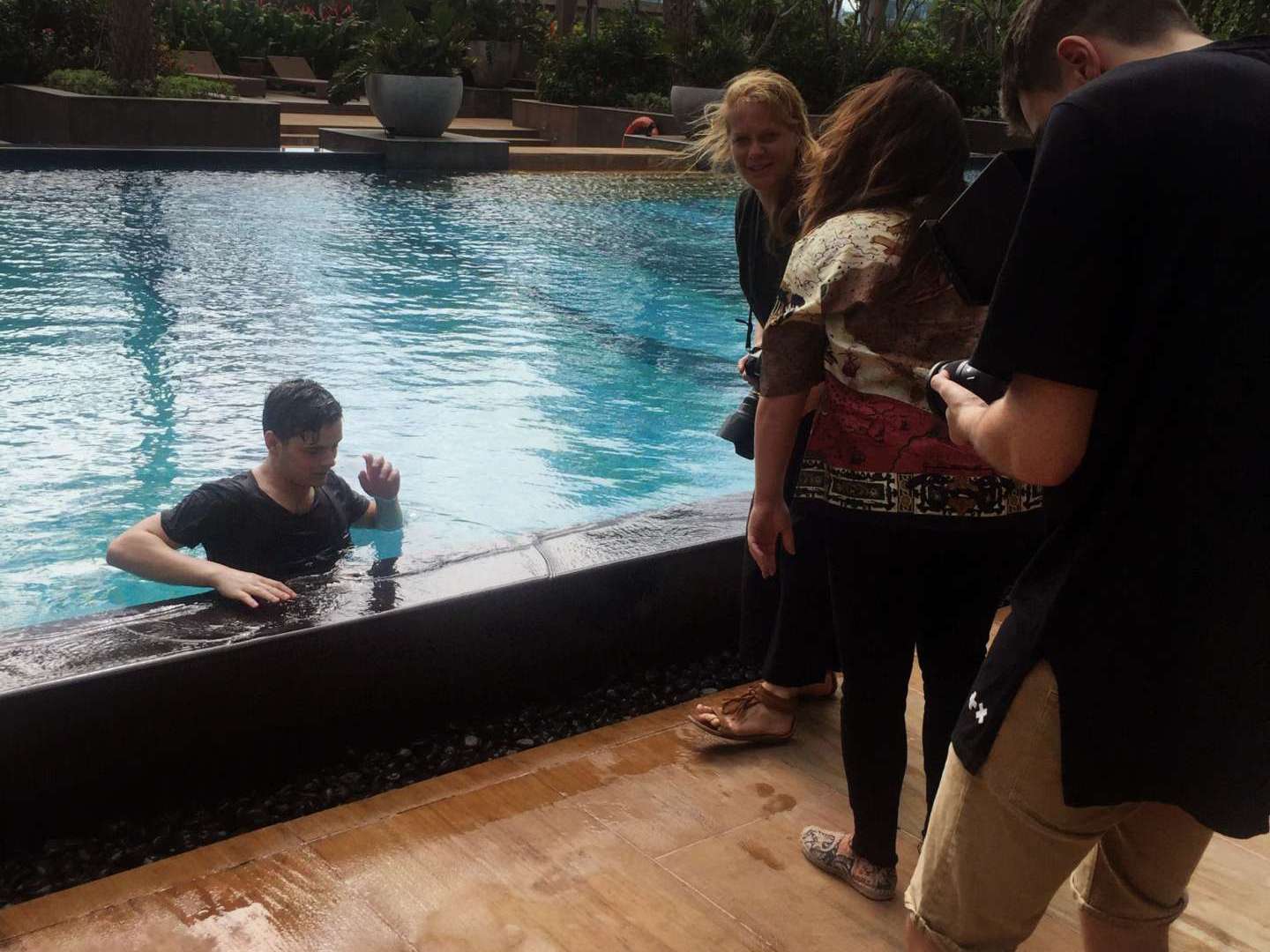 That night, we're invited to see Garrix perform at a major festival in Jakarta, where's he's headlining. It's so cool to see how he moves the massive crowd (literally) with his music and enthusiasm. Jumping on the DJ-desk and cheering on the people it's clear to see why he's one of the biggest stars in dance music. Thanks Martijn, for an awesome day and night!
Curious to see and read the entire story? Check out our Music & Events issue, on all KLM-flights this July!
Next up: interviewing the colourful designer Paul Smith in London and top-chef Virgilio Martinez in Lima.