4 Good Reasons to Love the Boeing 747
Despite the inevitable, it's understandable why you'd postpone some things if you could. Take the end of summer, reaching a certain age or your next dentist appointment. And if you love working in the airline industry as much as we do: saying goodbye to your favourite aircraft….
But then suddenly press releases began appearing at the beginning of 2016 about our parent company Air France. And then there's no way around it. In the years ahead, even KLM will be saying goodbye to the "Grand Old Lady" of the fleet, the Boeing 747-400.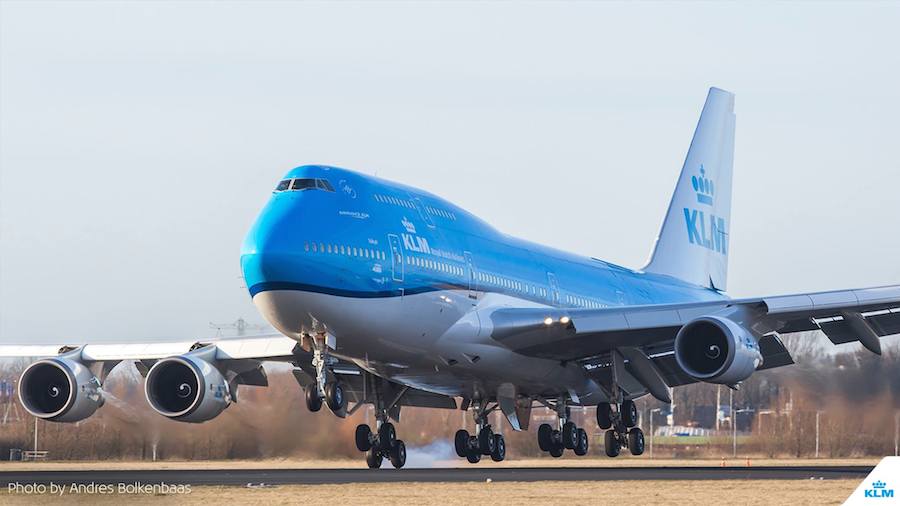 Staving off a tendency towards melancholy, we've opted not to let our favourite topic – aircraft engines – take centre stage. This blog is a modest tribute to the KLM 747-400.
1. She was a game changer
Google "747" and see for yourself: the first 747 jumbo jet changed the airline industry more than 45 years ago. After all, it made it possible to travel a long distance with numerous passengers for the first time. The world became accessible to the masses. Numerous upgrades have been pushed through since the initial introduction of the first 747. Often used as a cargo carrier, the 747-800 is the latest type. Luckily, the characteristic exterior with the hump at the front has always remained.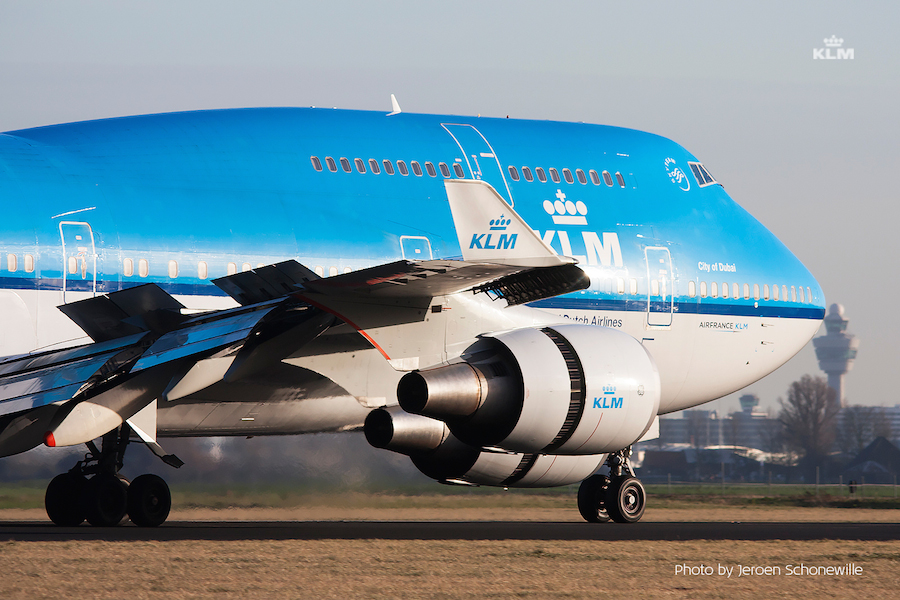 2. As graceful as a swan
Most big aircraft look somewhat cumbersome when landing. There's nothing cumbersome about the entry of the 747. With her almost arrogant nose turned up slightly in the air, she pretty much glides onto the runway. The comparison with a swan in KLM's world-famous advertising campaign couldn't be more fitting. A big, beautiful, elegant bird, made to fly. You could almost fall silent at this point, if there wasn't so much more to tell.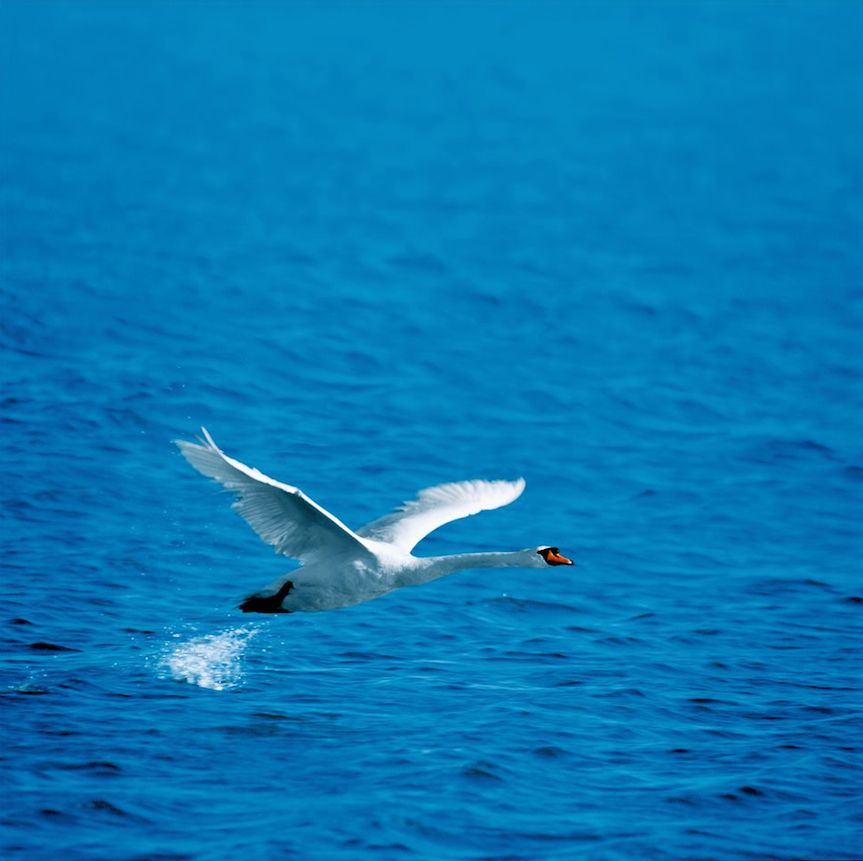 3. Everything is impressively big
Do you remember your first car, or your first kiss? We remember the first time we came face-to-face with a KLM 747 during a maintenance check. In Hangar 14, we use maintenance bays where the aircraft are "docked".
That's how, years ago, when we arrived in bay two, we literally came face-to-face with a 747 undergoing maintenance. The wingspan is comparable to a 20-lane highway, the four CF6-80C2 engines are good for power close to that of 100 F1 racing cars and, most of all, the impressive nose, where the upper deck is around six storeys above the ground.
4. She's highly photogenic
The 747 is probably also the most photographed plane. She's just so exceptionally photogenic. It's hardly surprising that the best selfie ever was taken during the previously mentioned Air France 747 farewell flight. This flight was escorted by an honorary cordon of Patrouille de France, the demonstration team of the French air force. One of the fighter jets flew upside down above the 747 and then took this selfie.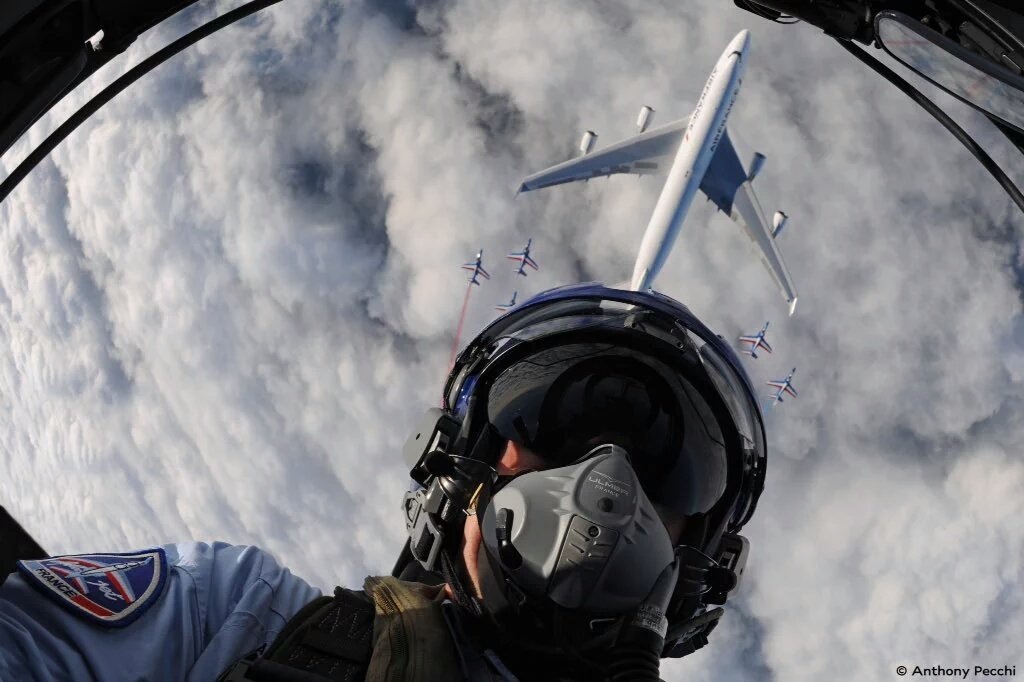 Why is KLM bidding farewell to this aviation legend?
Aside from all sorts of financial reasons which we will not burden you with, we feel it's very much a question of getting out when you're on top. The spotlights have to be shared with new stars like the Boeing 787 Dreamliner and the Boeing 777. These aircraft are more economical, quieter and offer passengers more comfort.
If you happen to fly KLM in the near future in a KLM 747, remember this: you're making airline history.
It's an aircraft you can't help loving!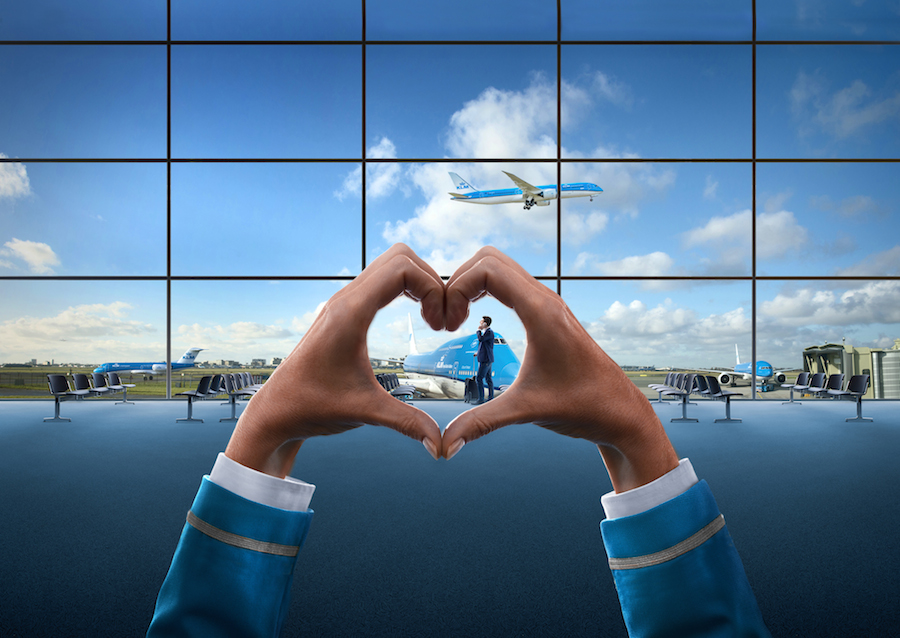 Sounds familiar?
It's quite possible you've heard or read this before. We've posted this blog in May, 2016. So this actually is a repost. But let's be honest: staring at the lovely 747 never gets old, right? ;-)
Can't you get enough of our Queen? Neither does our crew, read the honour by our crew!