7 Tricks for Sleeping on a Plane
Not everyone can count on getting some good sleep on a long flight. While some of my girlfriends' eyes start to fall shut the moment the aircraft takes off, I'm the one who sees each minute passing on my watch. But, during a flight to Guatemala, I discovered that a little creativity can have a considerable pay-off. So here are my 7 tips to help you sleep through your flight.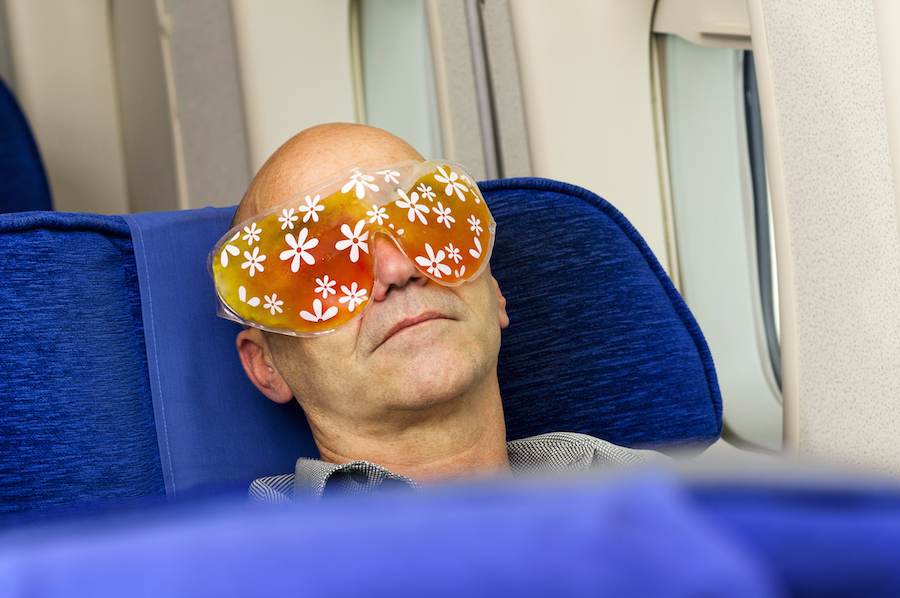 1. Chirping birds, lapping waves, and a sea breeze
'Scuse me? It's true! The sounds can be extremely calming. And, even though I'm a lover of disco music, it's more likely to keep me awake than put me to sleep. So, load some sounds of nature onto your phone before you leave – birds or ocean waves, for instance.
2. Shut out the outside world
If you want to make the most of those nature sounds and listen to nothing else, buy a pair of headphones that shut out all the other sounds around you. That's right, there are some very good ones out there and they'll ensure that the man snoring next to you won't bother you anymore. A couple of ear plugs are a good alternative as well.
3. The perfect spot in the aircraft for sleeping
When you check in, choose a window seat so you can lean your head against the wall. If possible, get a seat next to the emergency exit. It'll afford you more leg room and you'll come away less cramped. But, if you really want to deal with that properly, go for a flight on our Boeing 787 Dreamliner. Economy passengers have more leg room there. I had the chance to experience that personally during the aircraft's welcome flight.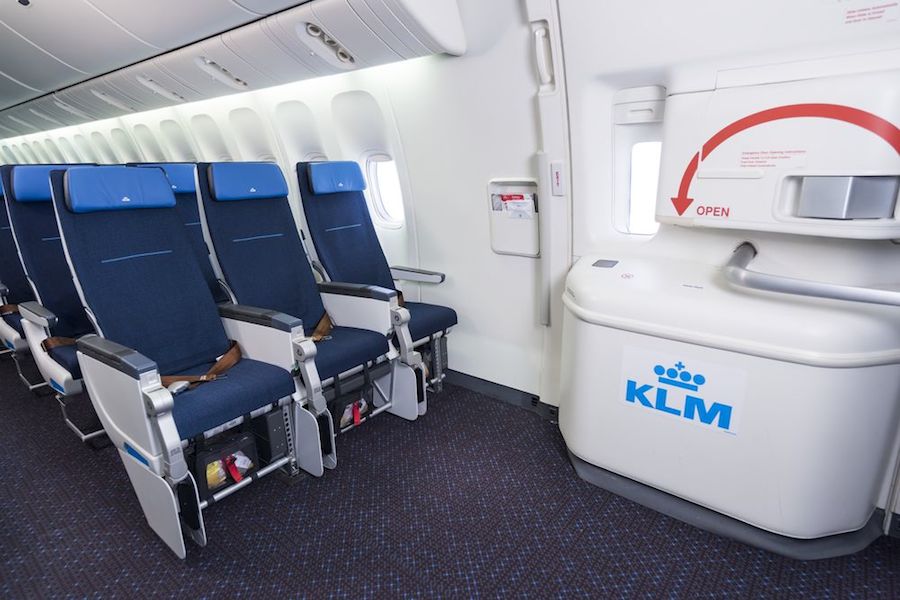 4. Seatbelt on
When the seatbelt lamp goes out, you can take off your seatbelt and let it go. My tip? Keep it on and in a way so it's clear that you have it on. Not that it makes your sleep more comfortable but, that way, the stewardess won't wake you if the seatbelt lamp comes on again. That's especially nice if you've gone to al that trouble to fall asleep in the first place. ;-)
5. Forget the films
I have to confess that I'm not the best movie partner. If you watch a film with me – whether in bed, on the couch, or in the cinema – most likely, I'll fall asleep. Even so, it doesn't work that way for me in a dark aircraft. The bright light close to your face make your brain too active to sleep. Wait until your fellow passengers turn on their films and the aircraft gets quiet. Then turn on your music – your ocean sounds, for instance – and see if you can fall asleep.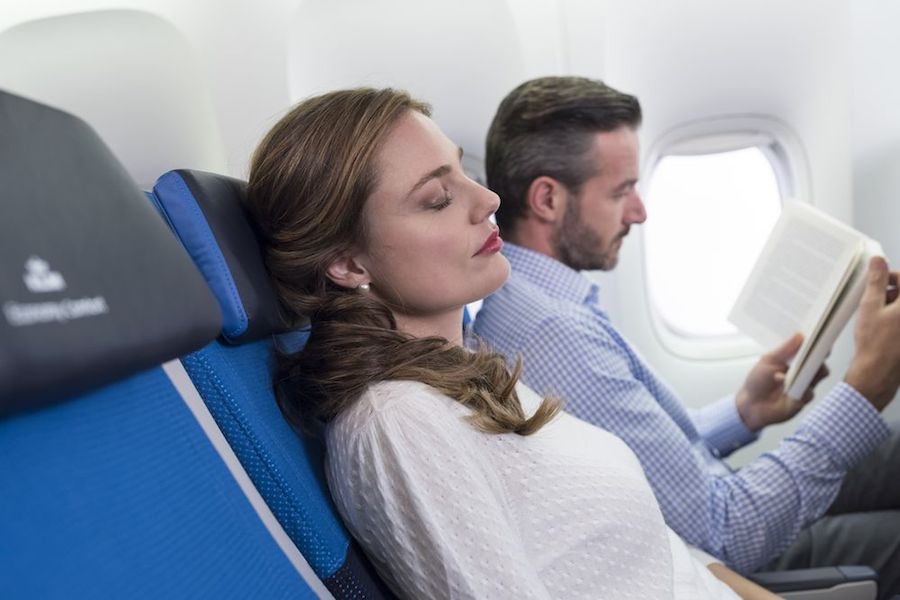 6. A pillow
All passengers on KLM intercontinental flights get a pillow. But it's even nicer to wrap a sweater around it to make it even softer. Some people like to use an inflatable neck pillow. For me, it's an instrument of torture. Add an eye mask and ear plugs and you'll be ready for the flight of your dreams.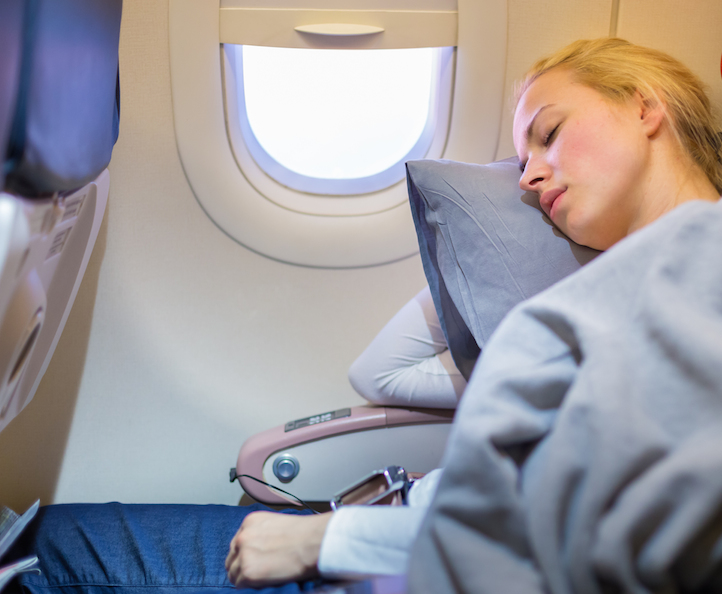 7. Order a nightcap
Yes, of course, you can keep a striped, knitted cap in your rucksack to give you that sleepy feeling, but I'm referring to a nightcap in the form of a glass of red wine. Wine is fine. Beer? Oh, dear! But mostly because you'll want to pee sooner. I must add, drinking alcohol might help you fall asleep, it does disrupt the sleep cycle and therefor diminishes the quality of your sleep.
If my handy tips haven't put you to sleep at this point, then I'm curious to read about the tricks you use to fall asleep during long flights. Let me know.