Crew fulfils wish for 95-year-old man
Plane spotting – that was the wish Mr Horn put up in the wishing tree at the nursing home. Cabin attendant Cindy Hendriks heard about his wish and decided to see what she could do for him. She knew it wouldn't be easy, because KLM gets lots of requests for tours and surprises, most of which cannot be fulfilled. But an exception was made for the 95-year-old Mr Horn.
"This is Mr Horn. He lives in a nursing home in Heemskerk. I read about his wish to go plane spotting in the newspaper, and posted it on Facebook. I got such an enthusiastic response from colleagues that I decided to approach Stichting Gouden Dagen (The Golden Days Foundation, that fulfils wishes) and the communication department at Inflight Services. Because it was such a fun wish in the run-up to KLM's 95th anniversary, we got all the support we needed for a guided tour. And because so many people volunteered to help, we not only took Mr Horn on a tour of Schiphol, but also his fellow residents at the home."
The tour began at the KLM Crew Centre. The guests were welcomed by my colleagues, who had all given up a day's leave to help out at Schiphol.
We then took a behind-the-scenes bus tour of the platform. Mr Horn and the other guests were surprised by just how big Schiphol had become. Most of the elderly visitors had only seen the airport in their younger years. After the tour, the guests were served lunch at the Crew Centre.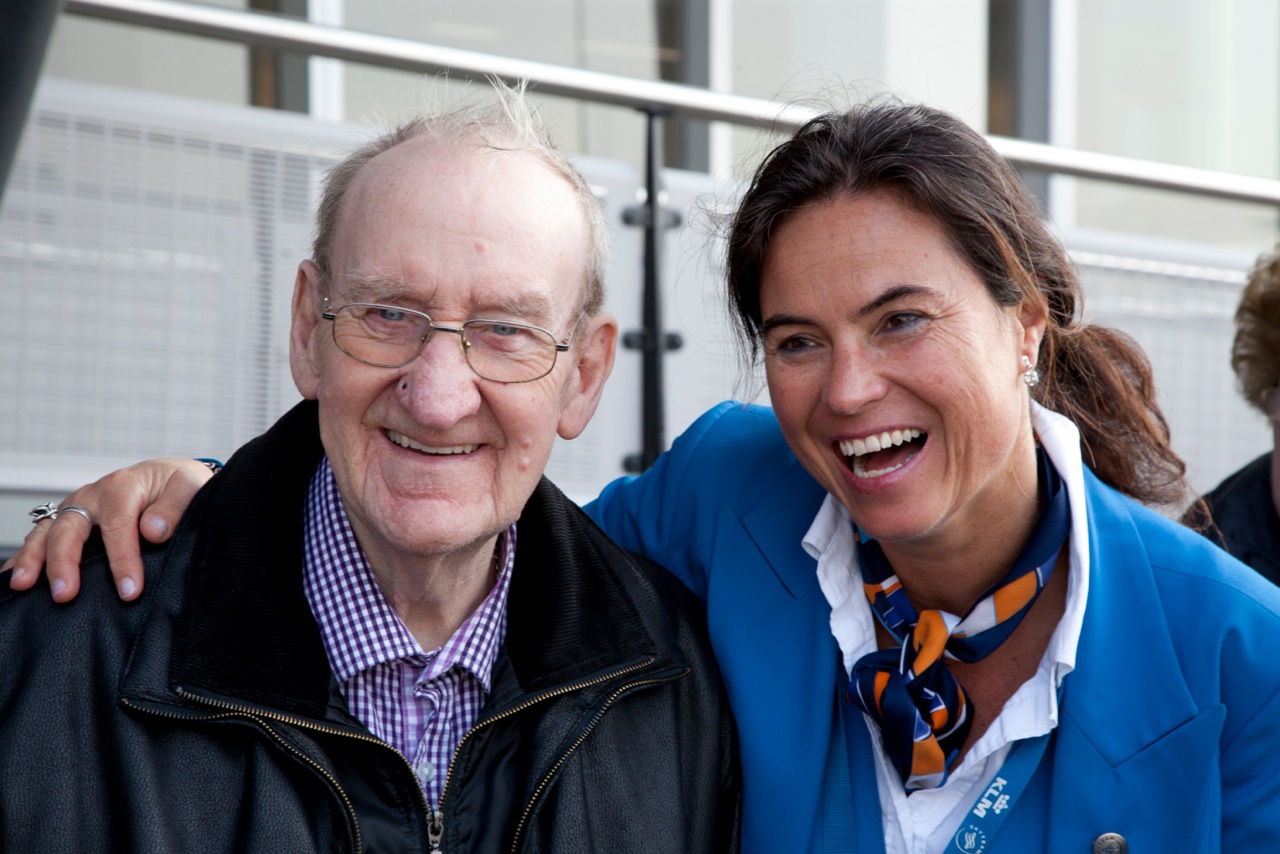 Aviation Quiz
Peter Overdijk, head of Cabin Crew Management, welcomed everyone and presented a KLM film featuring lots of historical footage. This was followed by an aviation quiz, with KLM articles as prizes, which the visitors thoroughly enjoyed.
Mr Horn told us that he had lived in Canada and that he had travelled there and back four times by boat. He later flew back and forth with KLM six times.
He said that it was a great thrill to experience all this 'together with these other oldies'. When we sang for him, because he is almost 95, just like KLM, he said: 'Three cheers for KLM. When it's your birthday, I'll be coming to your party.'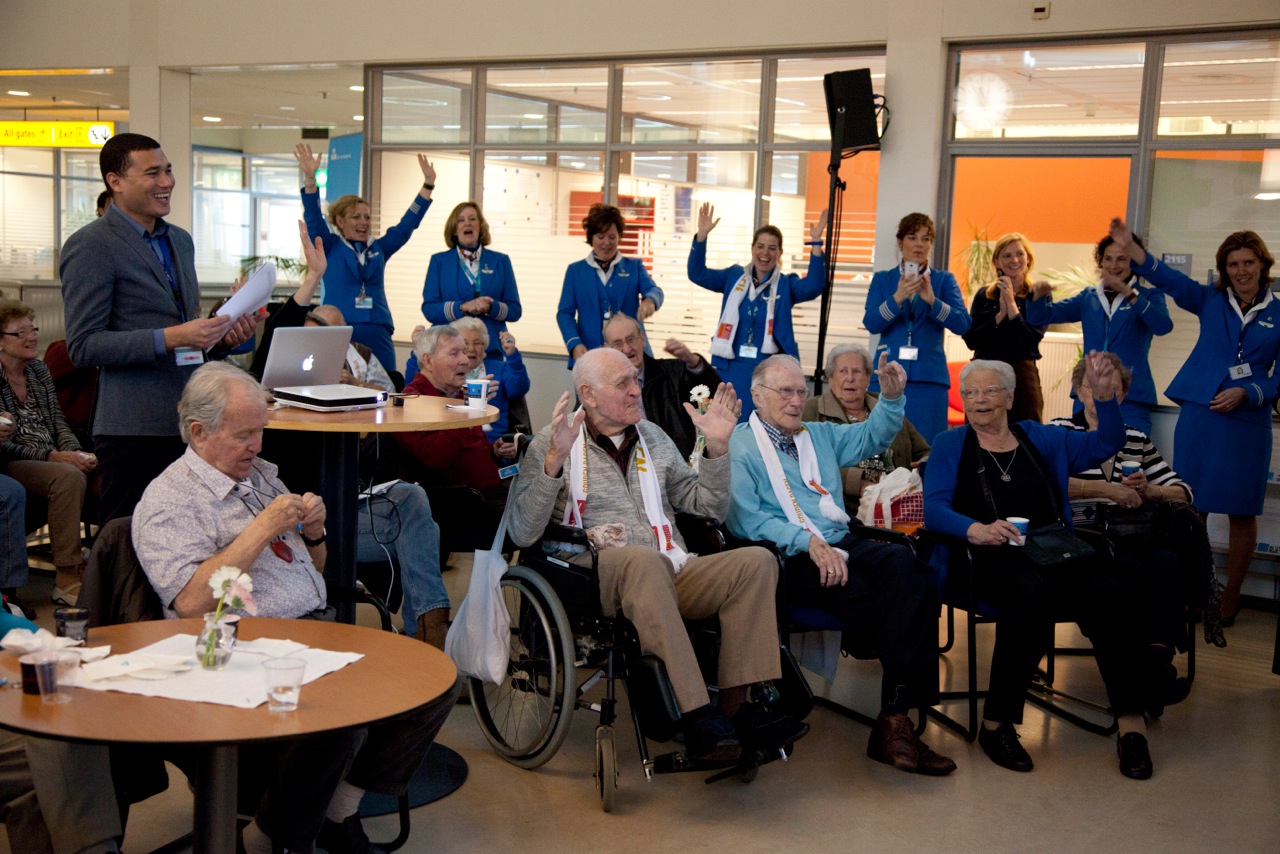 Best day in ages
Our elderly visitors agreed that it had been the best excursion in ages. But they weren't the only ones who enjoyed the day, because all my KLM colleagues also had great fun. They were all there to wave us off when the bus departed around 3 p.m. I was on board to accompany our guests and to witness just how much they had enjoyed this special day. Thanks to everyone who made it happen!"