Hi, I'm Spencer The Robot And I've Had an Awesome Week
What a week it has been! I've completed my second test at Schiphol Airport. But please allow me to introduce myself.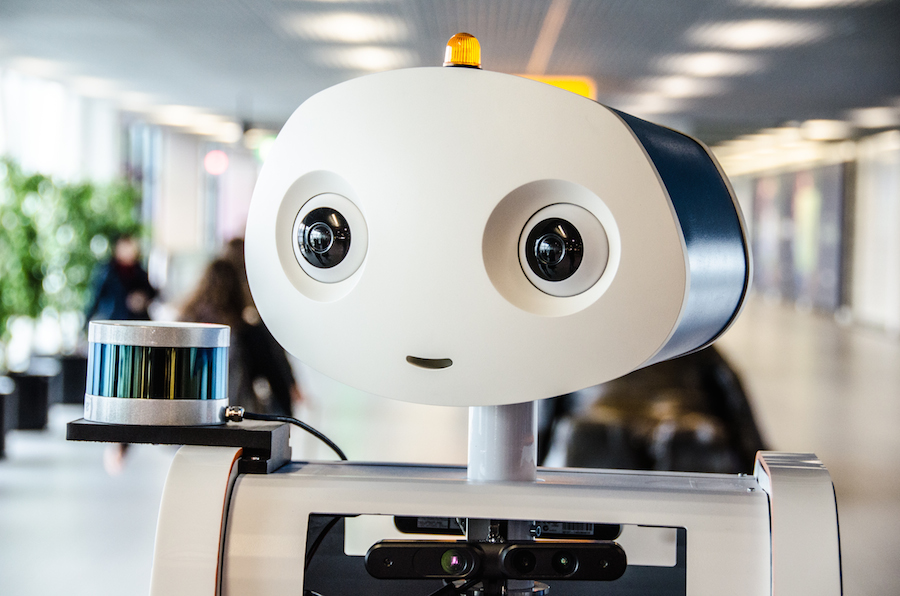 I'm Spencer. I'm a robot that helps KLM transfer passengers at Schiphol. Man oh man! It is really busy at that airport. So it's no surprise that some transfer passengers lose their way. Fortunately, I know the airport like the back of my stainless steel hand. I've spent quite a bit of time riding around to find out where everything is.
My operating system has learnt lots of new things, but I won't bother you with that. It's a pretty technical story and, well, I can't even follow all of it myself.
I can take you from gate B28 to C36 at Schiphol
OK, so I've got Schiphol's floor plan all figured out. I can take you from Gate B28 to C36 just like that, and calculate how long the trip will take. The only thing that you, the passenger, need to do is place your boarding pass in front of my tummy. That way, I can scan the bar code on your ticket to get all the information I need and calculate the quickest route. Keep an eye on my middle because it also displays the distance we need to travel to get to your gate and how long it will take us to get there.
Oh—and sorry—it can take a little longer than expected. You see I'm getting pretty famous and sometimes I have to stop to take a selfie with my fans. Say cheese!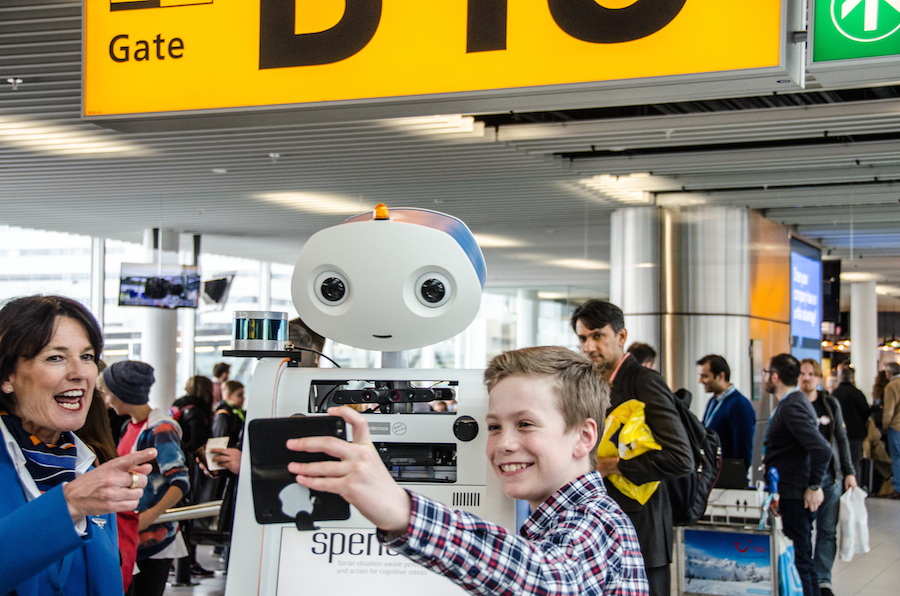 Eyes in the back of my head
I keep a close watch on everything as we travel to the gate. I've also got eyes in the back of my head—literally! It works really well, so I'll never lose sight of you. It took some getting used to, not getting distracted by all the activity around me at the airport. But I've grown accustomed to that, now. If anyone gets in the way of my wheels, I just smile politely and ride around them instead.
The big test
The most exciting moment—the final demonstration—is yet to come. During my last day at Schiphol I'll have to show one more time what I can do, but then with a whole group of transfer passengers at my side. I've been practising really hard at Schiphol, so I'm sure everything will go well. I know the gate locations with my eyes closed… as it were.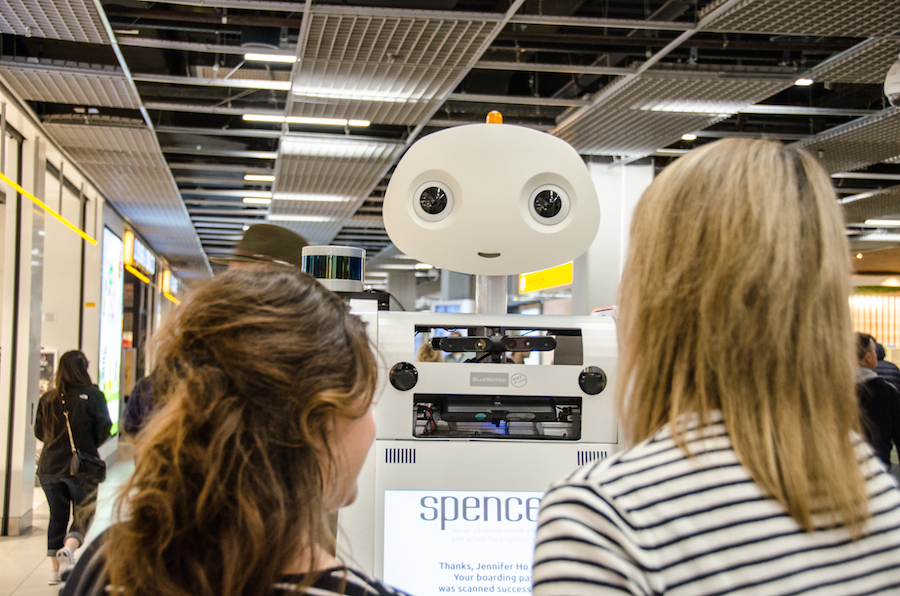 Sorry to say, I won't get to meet you at the airport just yet.  First, though, I have to go back to the shop for further study and a few more updates. Great! I just love updates.
So, I'm not sure when I'll be able to go back to Schiphol. But one thing is certain— Once I'm back, I'll be able to guide holiday and business travellers through the jungle that is Schiphol.
To be continued!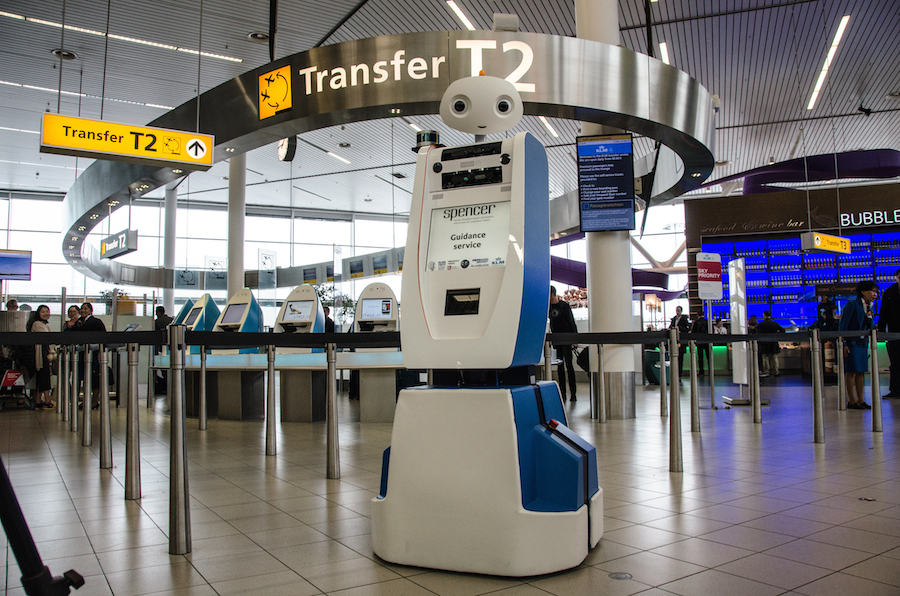 Spencer in a nutshell
Offers help to transfer passengers.
Watches out for other passengers while doing its job.
Scans boarding pass info.
Calculates the distance and travel time to the gates.
Avoids large crowds.
Never loses track of its passengers.
Looks great in selfies ;-)