Pilot Or Stewardess – For a Few Minutes
KL9910 was one big party last weekend. That's logical if you've got 53 kids in a Boeing 737 flying on tour above the Netherlands. Their parents were allowed to join in, as was I.
KLM organised the flight together with Stichting Hoogvliegers (the Airsmiles Foundation). Ever since the first "Airsmiles" flight on KLM ninetieth anniversary in 2009, it has become an annual tradition. The purpose of the flight is to give disabled children between the ages of six and seventeen the chance to enjoy a carefree day in the air. The illnesses among the children vary from epilepsy to diabetes to Down Syndrome.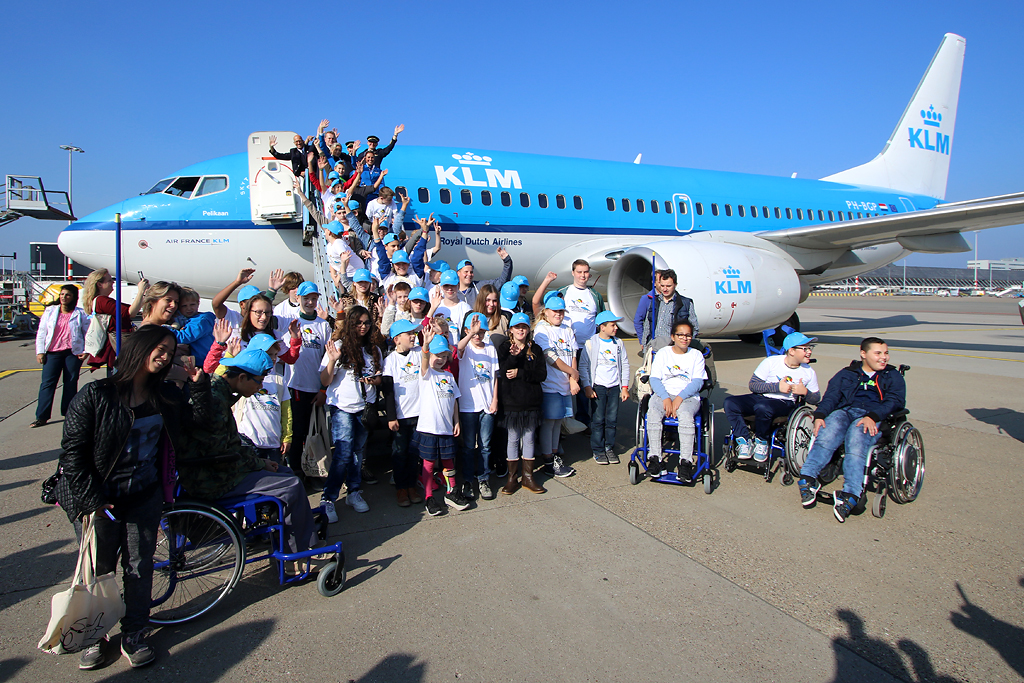 Bus tour over the platform
Prior to takeoff, we took a bus tour of the platform at Schiphol. The children heard a detailed explanation of everything that has to happen before an aircraft is ready to depart.
Roller coaster
The flight included sixteen physically disabled children from the Orion College for Special Education in Amsterdam and seven behaviourally challenged children from the J.H.Donnerschool in the central Netherlands. Other children came from the provinces of Utrecht and Zuid-Holland.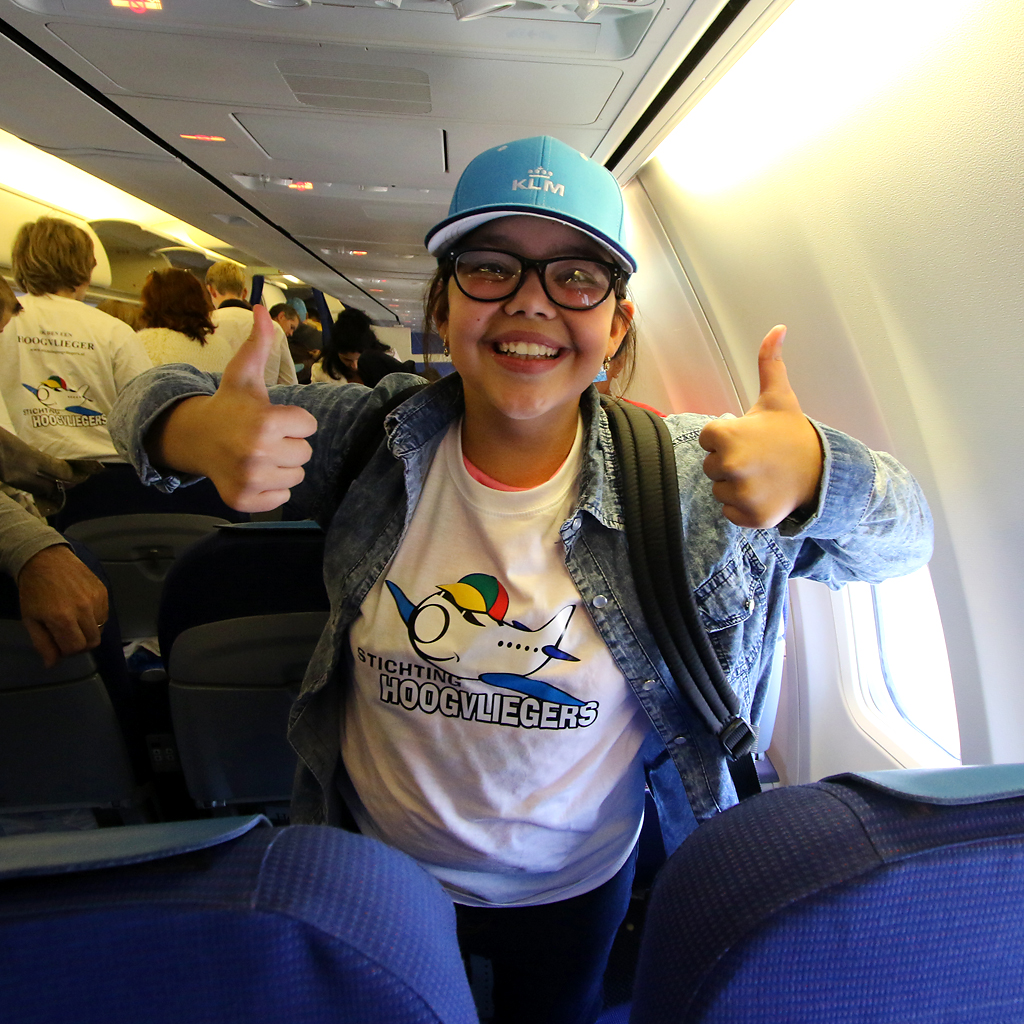 The takeoff was met with cheers and applause. To give all those present a good view from their windows, the aircraft took sharp turns to the left and right, all of which created something of a roller coaster feeling and created even more enthusiasm among the participants. It was pretty sensational to fly so low – between 4,000 and 5,000 feet – under clear, blue skies over the island of Pampus (north of Amsterdam Harbour), the Efteling amusement park in the southern Netherlands, and the Delta Works along the southern Dutch coast. We also saw the schools attended by most of the children on board.
No more fear of heights
There were lots of good things to eat for the kids, including stroopwafels ("syrup waffles") and bags of sweets, all sponsored by a variety of companies. Eight-year-old Lotte from the town of Beusichem in the eastern Netherlands went around handing out the treats, her face shining with joy the whole time. And Sander raced up and down the isles to tell everyone that he was no longer afraid of heights.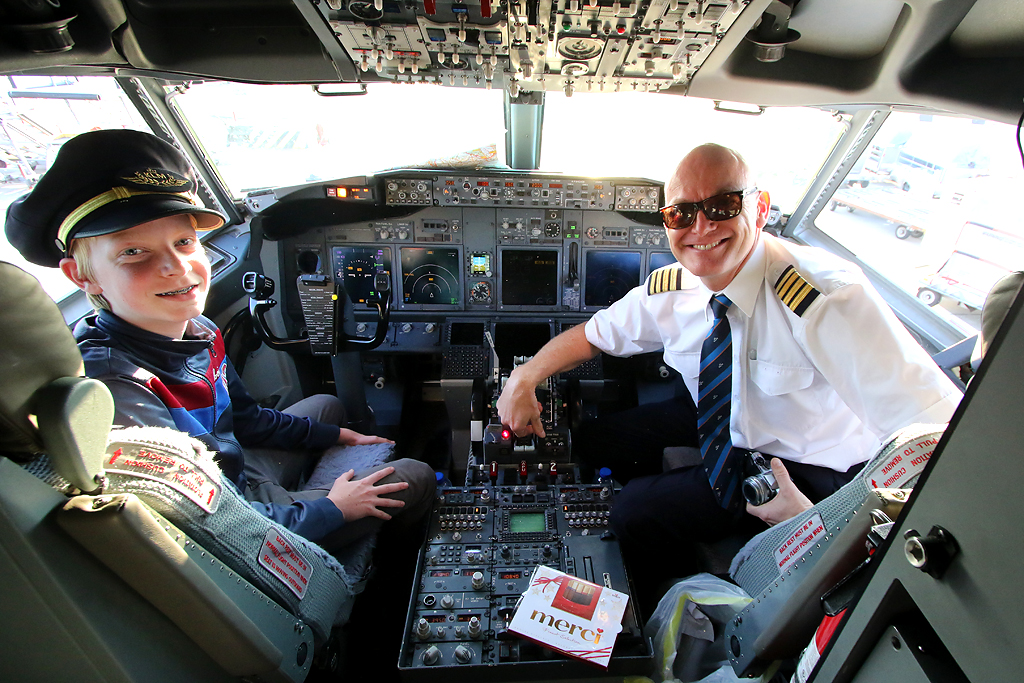 "Hello, this is your captain!"
When one of the boys – an honorary purser – got on the loudspeaker and announced "HI, kids, I'm your captain for two minutes," more children who wanted to be a purser ran forward.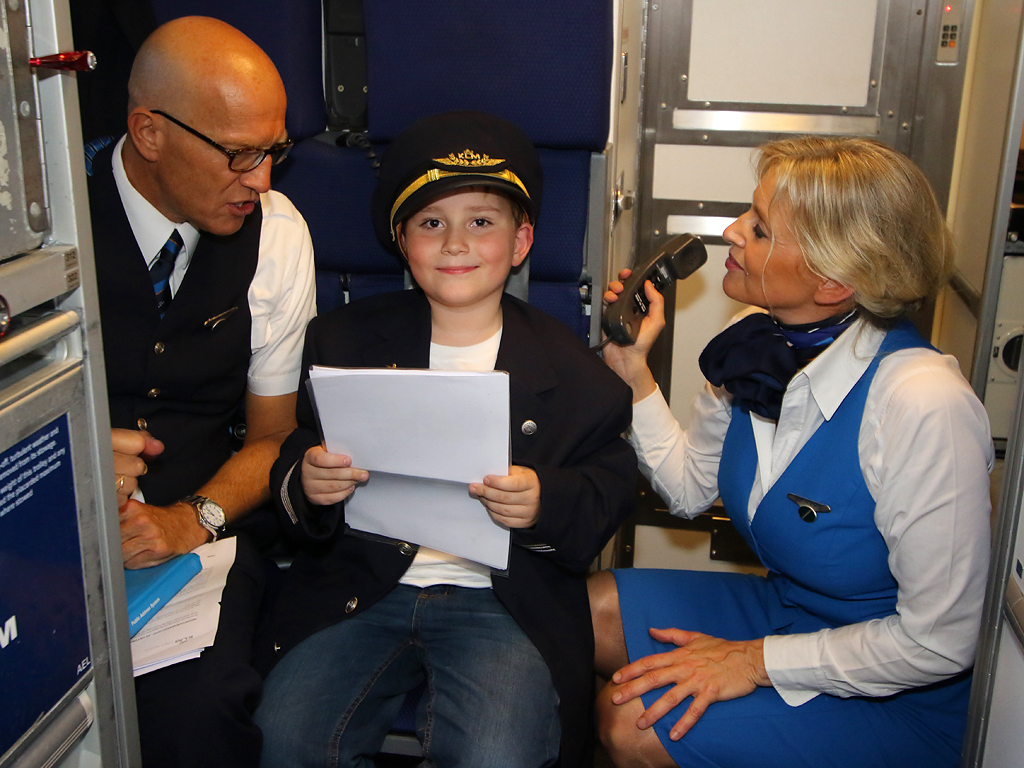 After the aircraft had landed safely, anyone who wanted to got the chance to see the cockpit and take their turn in Captain Jeroen van den Berg's seat for a moment.
"It's not uncommon to see satisfied customers," Jeroen told us after the flight, "but we don't often get to see as many exuberant faces as we do on these 'Airsmiles' flights." 'The crew members were glad to trade in a half-day of holiday time to operate the flight on their own time.