"A First Time for Everything" is a short series about the fact that things that are now everyday events had to start somewhere. In this second instalment: The advent of the Jet Age.
The Jet Engine
Late in the 1950s, civil aviation stood on the eve of an unparalleled age. The advent of the jet engine allowed aircraft to increase in size and speed. Compared to the DC-7 and Super Constellation, the Boeing 707 and DC-8 were able to carry almost twice as many passengers, and twice the cargo while reducing travel time on the North Atlantic route by half.
Introducing the DC-8
Jet flight also created far-reaching changes in business operations. The new aircraft were extremely expensive. Also, the increased capacity—for passengers and cargo alike—required civil aviation to take a different commercial approach in order to fill seats and cargo space. KLM introduced the DC-8 on the Amsterdam-New York route in 1960.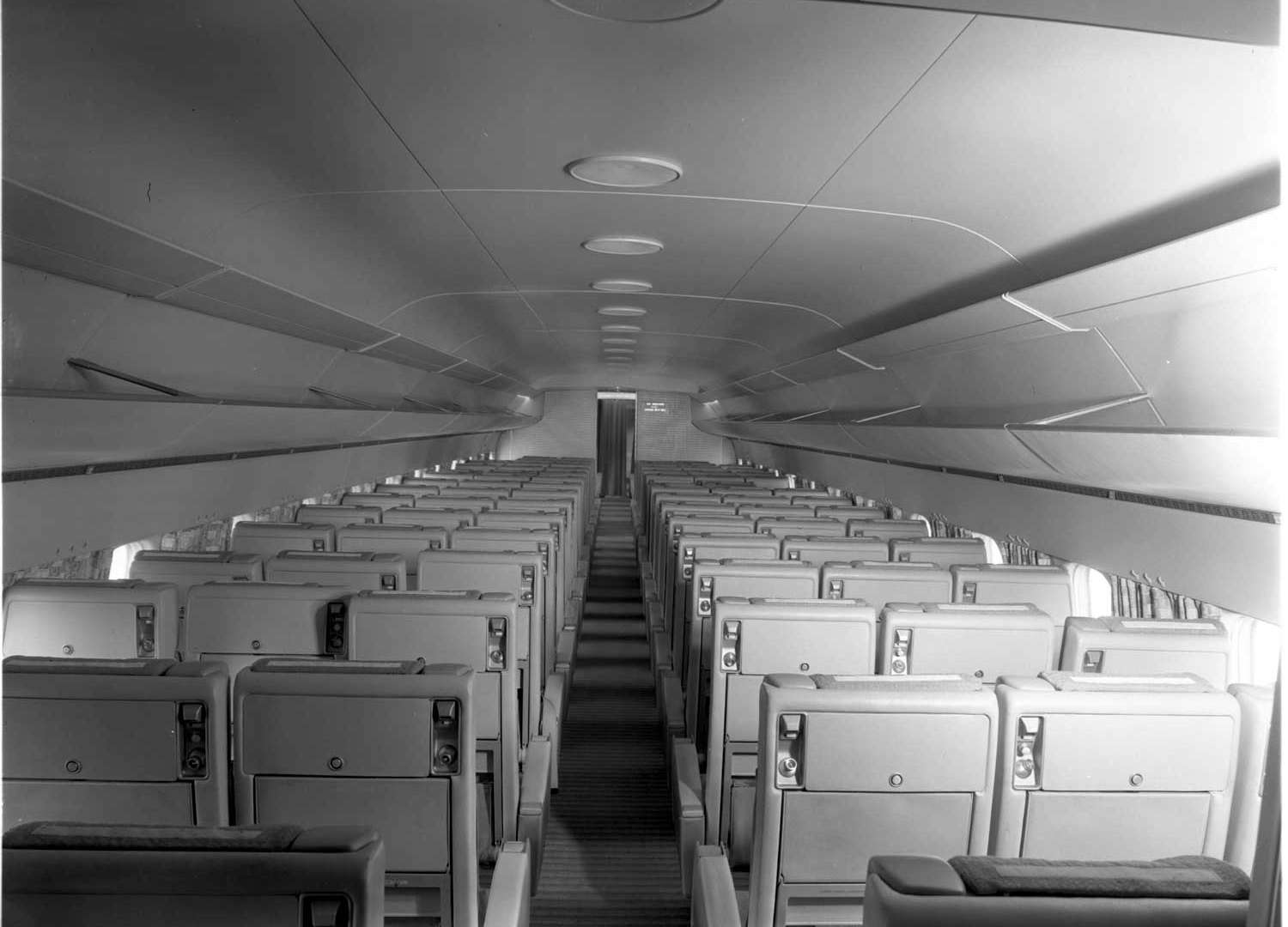 LA to London in Under 11 Hours
But, back to that first flight. The first DC-8 landed at Schiphol in 1959. On 4 September of that year, KLM staff watched wide-eyed as the super-modern aircraft arrived after its first trans-Atlantic flight. It completed the first leg of its trip from Los Angeles to London in ten hours and forty-five minutes. It took twenty hours for a DC-7 to make the same trip.
[tweet text="Let's Have Lunch in Madrid"]
On Friday 25 March, it was KLM's turn. At 11.03 am, the PH-DCA "Albert Plesman" arrived at Schiphol. As some 1,500 KLM staff and management watched, the aircraft arrived on the apron. The aircraft carried a number of special guests including Donald W. Douglas, Jr. and his wife. Four days later, the aircraft made its first commercial flight to Madrid. The flight from Madrid to Schiphol took one hour and fifty minutes. It made the humorously blasé comment, "Let's have lunch in Madrid" a real possibility.
In the next instalment: The first Dutch Passenger.
Photo credit: KLM/MAI