Wanted: ground engineers for an old lady
As you may recall, I'm working on a spectacular project to get a classic Douglas DC-4 Skymaster back into the air. Preferably as soon as possible. Our team is working flat-out in our hangar in faraway South Africa. This time round, I'd like to tell you more about our ground engineers, who are playing a key role in getting the old bird back into the air and, more importantly, ensuring that we can get her back down on the ground safely.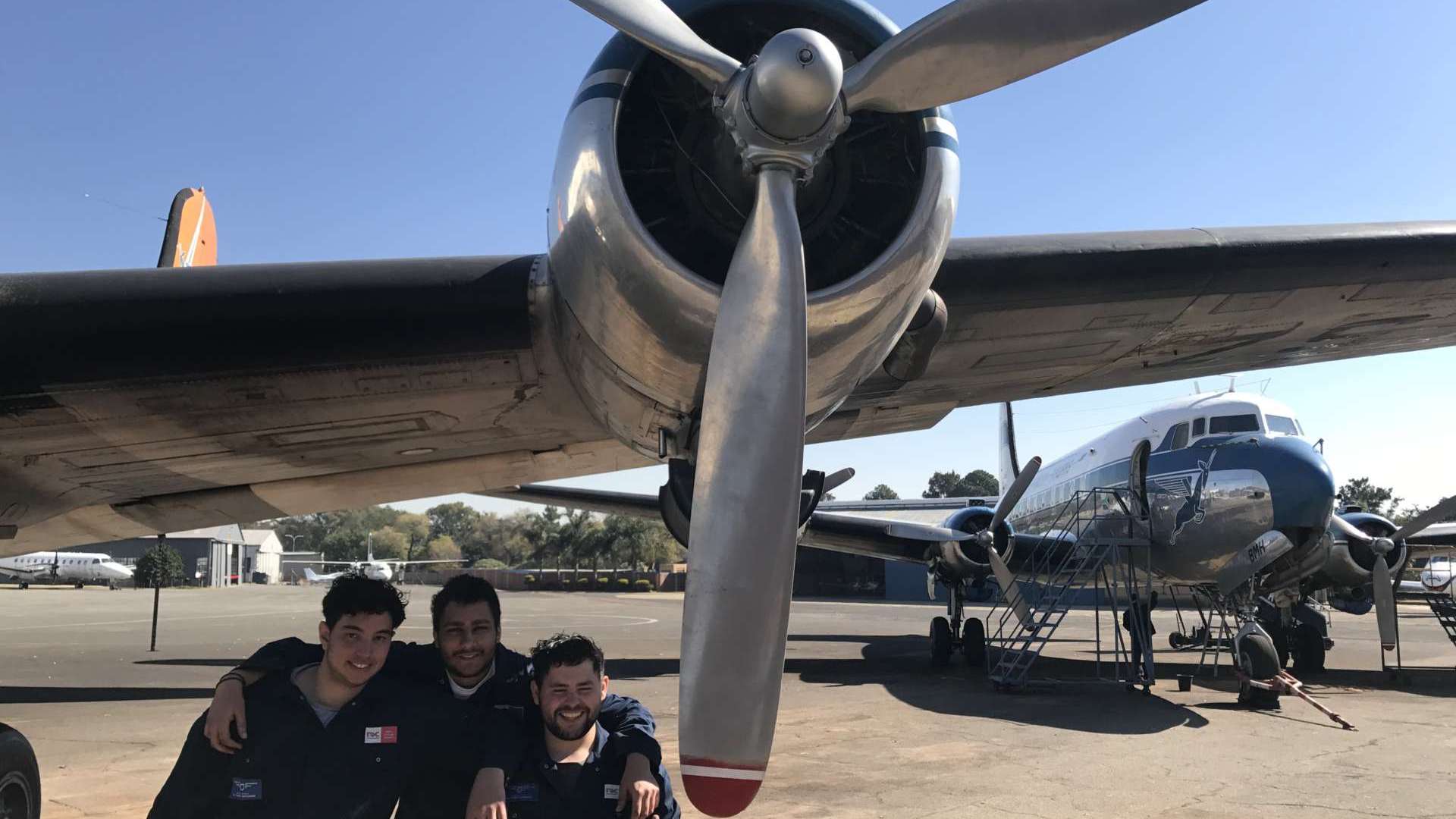 Signing off
To get an aircraft into the air, you need a team of technicians, who are commonly referred to as ground engineers. Before any aircraft departs, they complete an inspection and sign off on documentation confirming that the aircraft is airworthy. These heroes also replace any damaged parts and conduct general maintenance, much like the mechanics who work on your car. They do this out on the platform, but also in the hangar, where they handle major overhauls, including the so-called "D Check" that our DC-4 Skymaster is currently undergoing in South Africa.
Lots of love for the old lady
We need quite a big team to ensure that our DC-4 gets the love she deserves, because the old lady will be coming back to the Netherlands, where she'll be based. It's also important to bear in mind that a DC-4 is nothing like the modern aircraft KLM operates today. An Embraer 190, for instance, has a lot of computer equipment that constantly monitors the condition of the aircraft. If any problem is detected, this equipment relays a data message to the ground. Computers like this weren't available when the DC-4 was designed.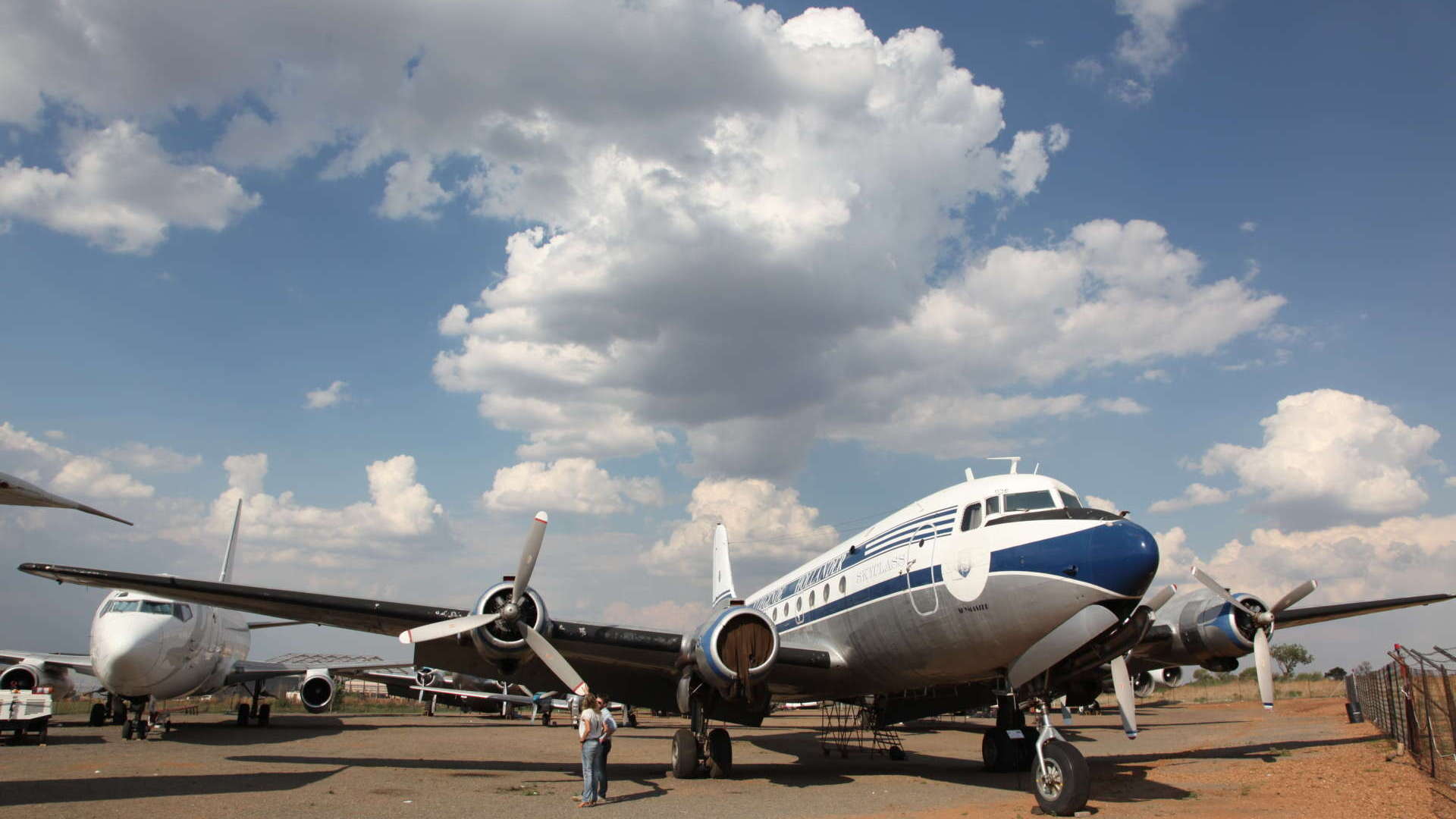 Furthermore, the DC-4 is powered by piston engines, rather than jet turbines, which is a major difference. Piston engines are more similar to car engines than to the huge turbines that power modern aircraft. In short, our engineers need the requisite experience before they are allowed to inspect and sign off on our DC-4.
Wanted: ground engineers
My quest for qualified ground engineers actually began with the question: where and how does one become a ground engineer? I got my answer from Jan Dalm at the Regional Technical College (ROC) in Amsterdam, where they train technicians. "Our students take courses in maths, science and electronics that are geared to prepare them to work as technicians, teaching them about materials and tools, the theory behind maintenance, aerodynamics (How does an aircraft fly?), human factors, laws and regulations, systems, jet engines and digital technology."
The last two were useless to me, but I'd found the place where new ground engineers are born! They get plenty of theoretical training, but I needed boys and girls who also wanted to get their hands dirty. Jan Dalm also had an answer to this question: "Our students complete three or four years of training, which includes theoretical and practical courses. The theory is mostly given in the form of assignments that primarily focus on aircraft technology. They basically learn a lot about aircraft technology, including mechanics, pneumatics and hydraulics. They also complete a lot of internships, where they gain insight and experience in assisting with repairs, but also learn how to test aircraft systems and track down the causes of problems."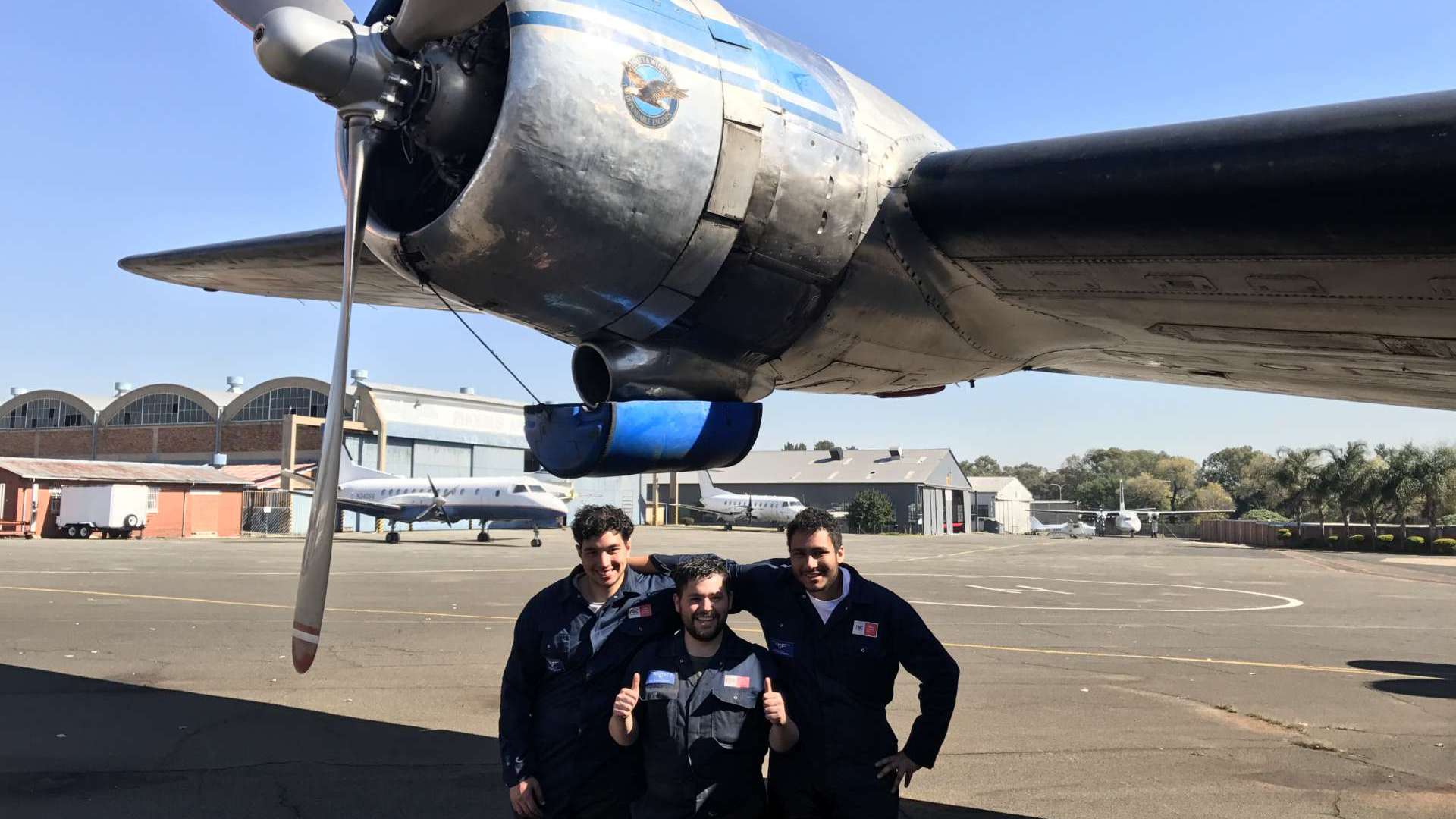 But what do these youngsters know about DC-4s? Erwin, one of our volunteers, had an answer to this question: "Before I started working on the DC-4 project, I'd worked on various types of planes, ranging from big airliners to smaller business jets. I even had the good fortune of tinkering around on the MD-11 at Martinair! During my last assignment, before joining the DC-4 project, I worked on luxury jets. But the DC-4 is real manual labour. The kind that gets your hands dirty! And almost everything is mechanical. The technology behind it is really beautiful, very simple but oh-so-ingenious! The DC-4 was designed before there were any computers. She's like a flying tank and the systems are really simple compared to the complex technology on modern planes. And the piston engines make these aircraft really special! The sound is spectacular and the underlying mechanics are fantastic. Modern jets are a bit like flying computers, but the DC-4 is a real pilots' plane."
So what does one need to do to become a certified DC-4 ground engineer?
Naturally, you start by gaining experience tinkering on DC-4s. But you also have to study the required theory and complete training plus exams. If you complete all this successfully, the DC-4 is added to your accreditation.
The ROC training centre is helping the Flying Dutchman Foundation (who are running the DC-4 project) by sending four of its students to South Africa for an internship. Roy is the first: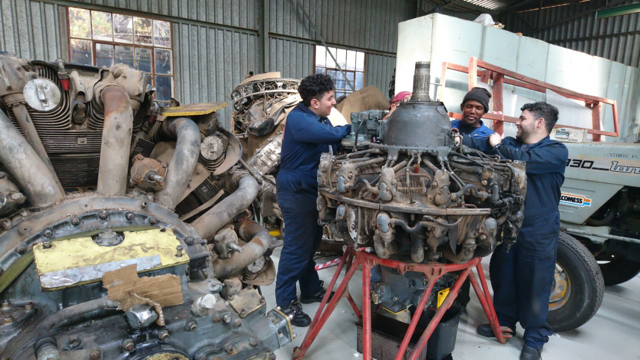 "I started out as a car mechanic, but that got boring quite quickly, because the range of repairs is ultimately quite limited. Compared to a car, a plane is a pretty big step. What appeals to me most about aircraft maintenance is the scale of the projects. An overhaul on a Boeing 777 takes about two months to complete. Everything is inspected in minute detail and then reassembled, which means you almost get a brand-new plane!"
What's the difference between working on a DC-4 and working on a modern type?
"The DC-4 features technology that was futuristic back in the day. But aviation has progressed in leaps and bounds over the decades. A modern Airbus has fly-by-wire technology. So I've spent the past months looking up lots of information about the DC-4, using the maintenance manuals to familiarise myself with the old Skymaster."
As you can imagine, I'm really pleased with my team of technicians. The Old Lady is in really good hands with our ground engineers  Erwin, Roy, Bilal, Mohamed and Alex.
Follow the process of our engineers on our Facebook page.