What if… we could surprise you
We recently started a "What if…" series on Facebook, Twitter and Google+. The idea behind it is to raise brand awareness by surprising followers with manipulated images that make you look twice. For us, this is a great way to discover the flexibility of the KLM corporate identity without losing recognisability and impact.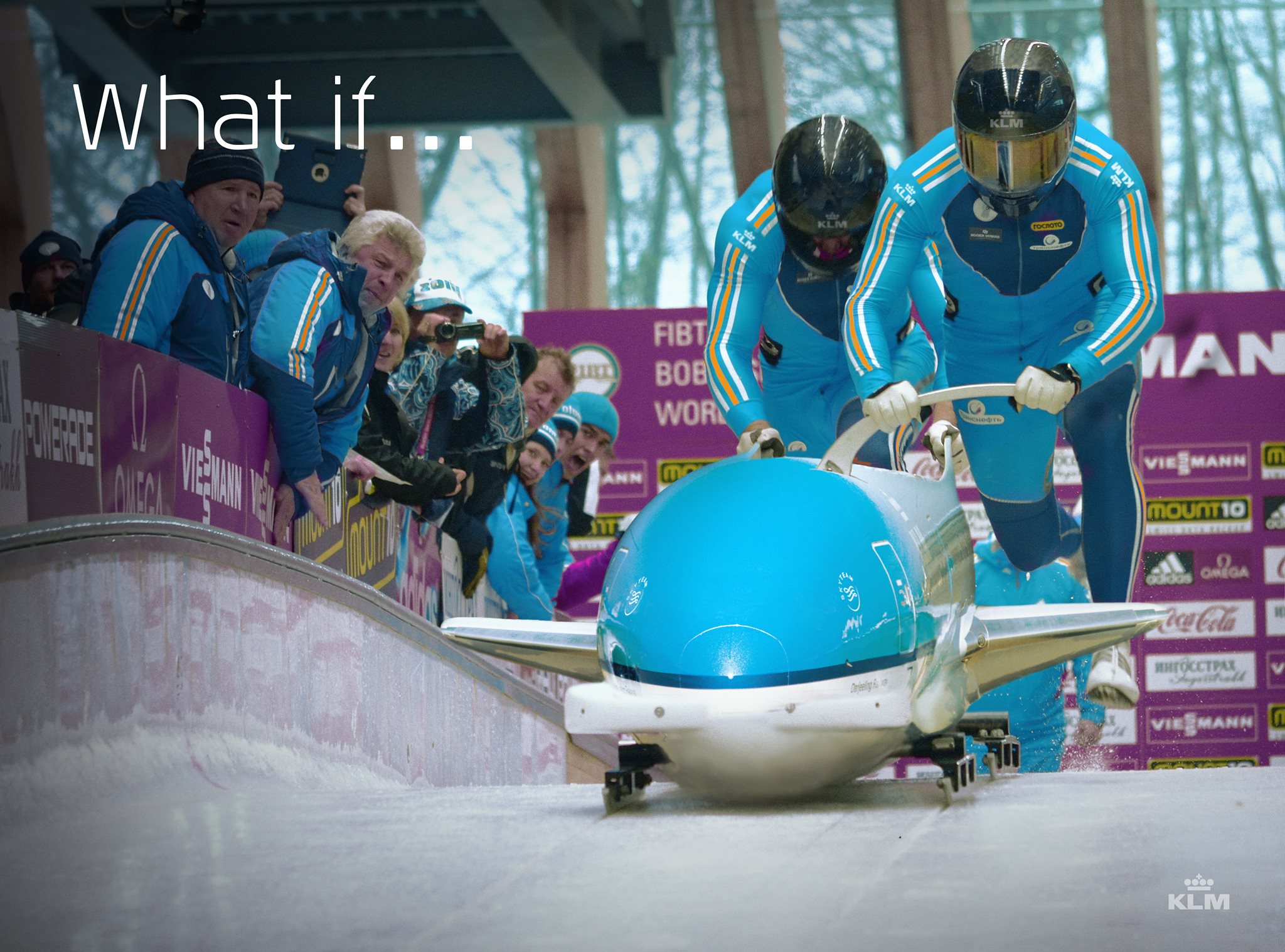 We found inspiration in many different places. One great example is the Google Doodle in which the Google logo is reimagined to celebrate holidays, anniversaries, the lives of famous artists, pioneers and scientists, or to make a statement as they did during the Winter Olympics in Sochi.


We also found inspiration in other things, such as a train (see below) in KLM livery that was actually deployed for a year in 1986, celebrating the new railway between Amsterdam Central Station and Schiphol.
And do you remember the KLM skate? In January 2012, a ten-day cold spell got the whole country in turmoil and preparing for the next Elfstedentocht (Eleven Cities Tour). The date set for this rare event was Saturday 11 February. KLM offered customers who had already booked a flight the opportunity to reschedule their flight for free if they wanted to take part in the Eleven Cities Tour. It ended up being the-tour-that-never-was, because the ice wasn't thick enough. These KLM skates were designed, produced and handed over to the winner of our Elfstedentocht contest.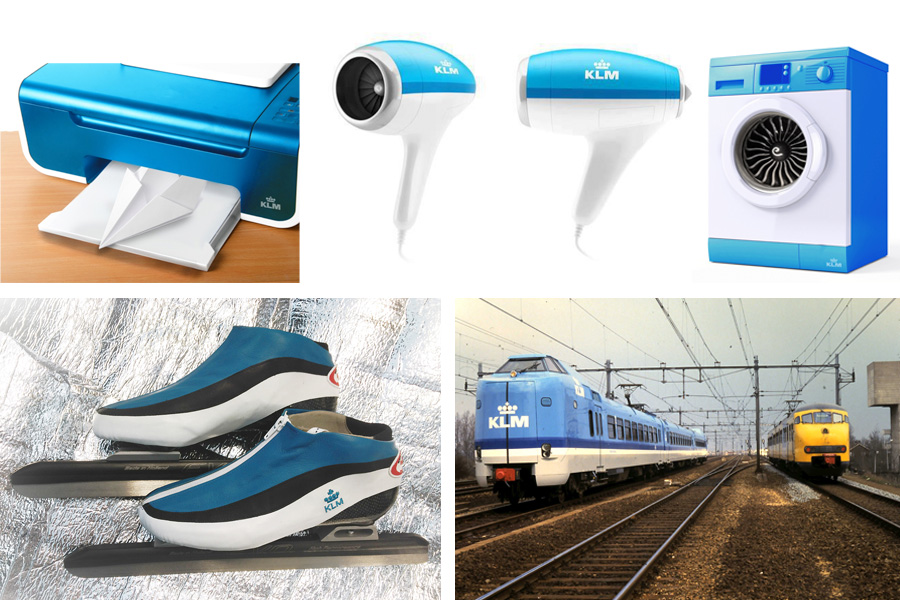 We explored the branding idea a bit further and tried it out on different themes and objects. This resulted in the "What if…" concepts shown below.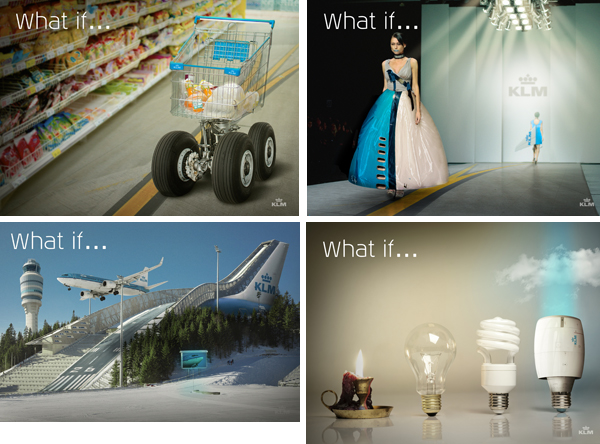 What if KLM was a supermarket
What if KLM was a fashion label
What if flying was an Olympic Sport
What if KLM was Philips
What do you think of them? And do you have any further suggestions for unique and unusual KLM branding?