Aircraft cleaning: How does that work?
Have a look at the picture here: This Boeing 777 landed at Schiphol after a long trip and the 350 passengers have just disembarked. What chaos! A ten-hour flight shouldn't be underestimated. Let's get the plane ready for the next flight as quickly as possible. No problem. KLM has specialised cleaning teams at the ready.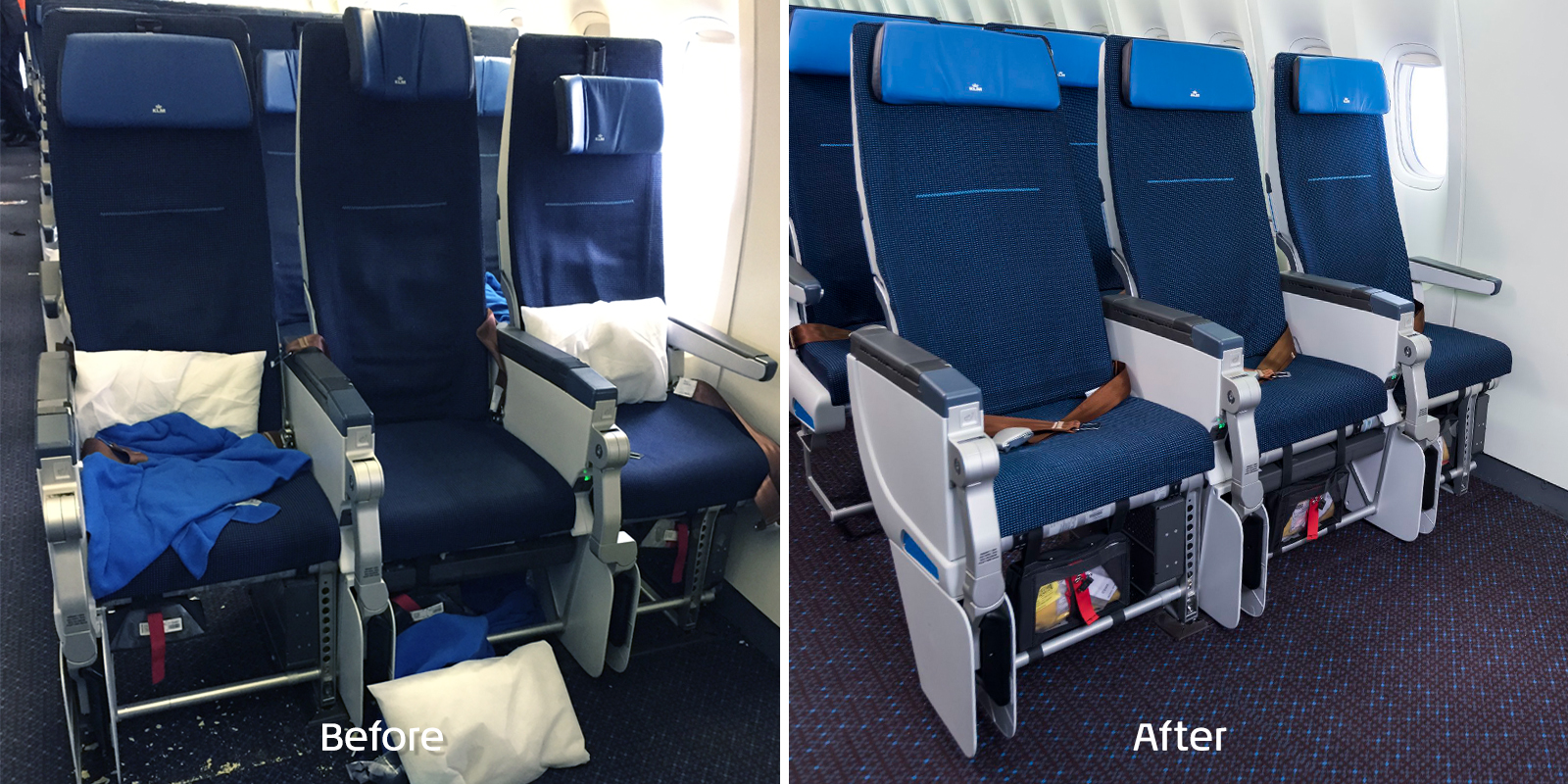 The teams use KLM's planning system and know exactly when each aircraft arrives at Schiphol. Once it has landed, a van carrying a team goes straight to work. The van also transports the materials they will need to do their cleaning:  
buckets

 

brushes

 

cloths

 

detergents

 

rubbish bags

 

vacuum cleaners

 

and other supplies, such as toilet rolls. You need a hundred for a Boeing jumbo jet. 

 
Finding test blocks during the security search
The cleaning team does the cleaning, but also they do something extremely important: the security search. They examine every nook and cranny of the aircraft. Colleagues hide test blocks here and there: in seat pouches, under cushions, behind backrests, and so on. The cleaners find everything so we know that the plane has been checked properly.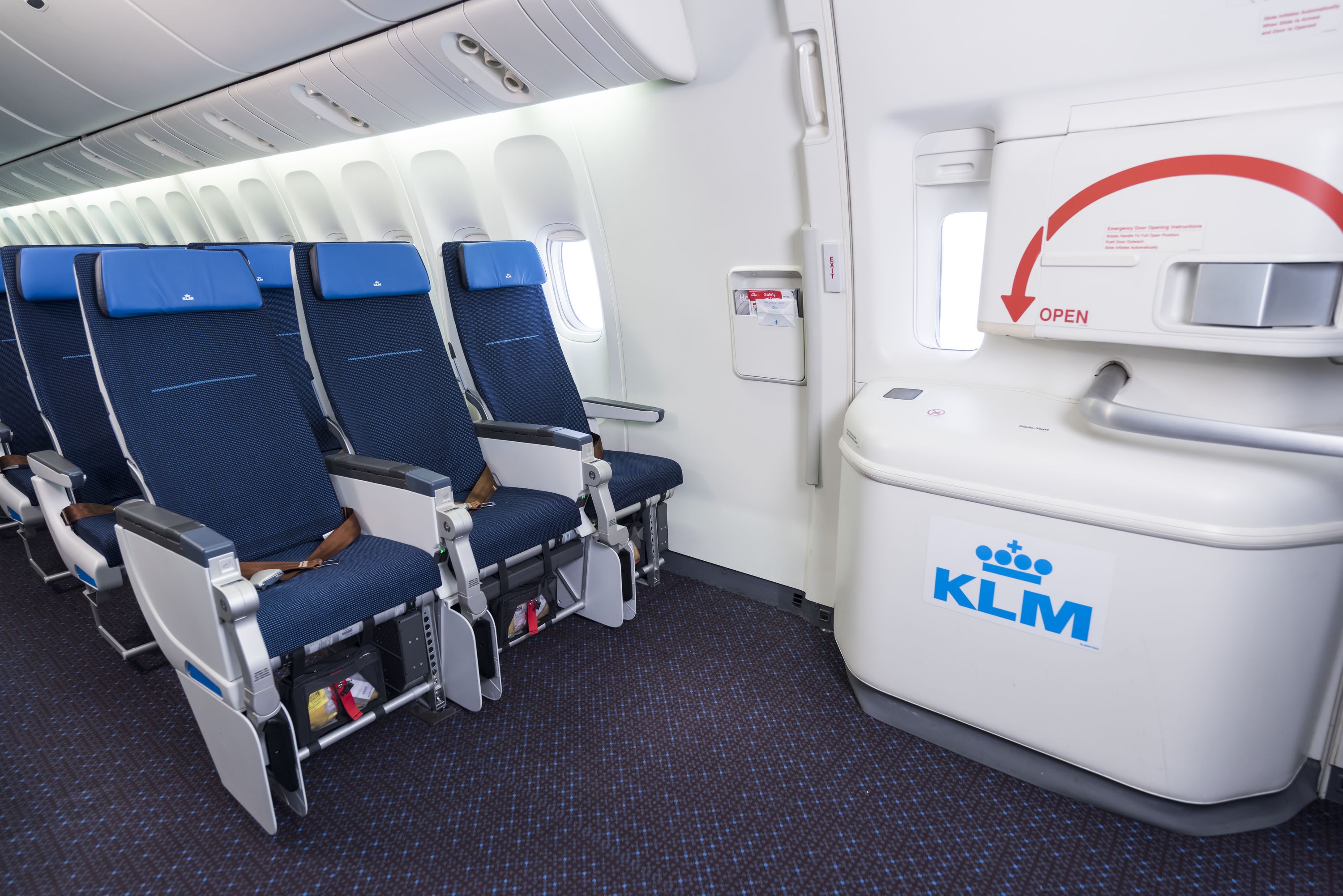 All at once
Back to the cleaning. During the bus ride to the aircraft, the person in charge tells everyone what they are going to do. As soon as the passengers have disembarked, the team members go into action. And by no small measure! Like a well-oiled machine, everyone takes their place and gets to work. A few employees collect blankets and pillows. These will soon be transported to the launderette in large carts. Other people, armed with disinfectant and cleaning cloths, clean the toilets shiny again. The galleys get a going over. They clean the chairs and tables well. Someone is at work with a vacuum cleaner. The amount of personal property found during cleaning is impressive, but generally no problem. The Lost and Found department does all it can to find the rightful owner. 
Faster than at home
The entire cleaning process is similar to that at home. I use the same cleaning materials and I often find some lost belongings. Except that things don't go as efficiently at home. While I can spend a whole day on it, a great big Boeing is all spic and span in just under an hour. And small planes go even faster.
"This Boeing 777 is ready for the next group of passengers."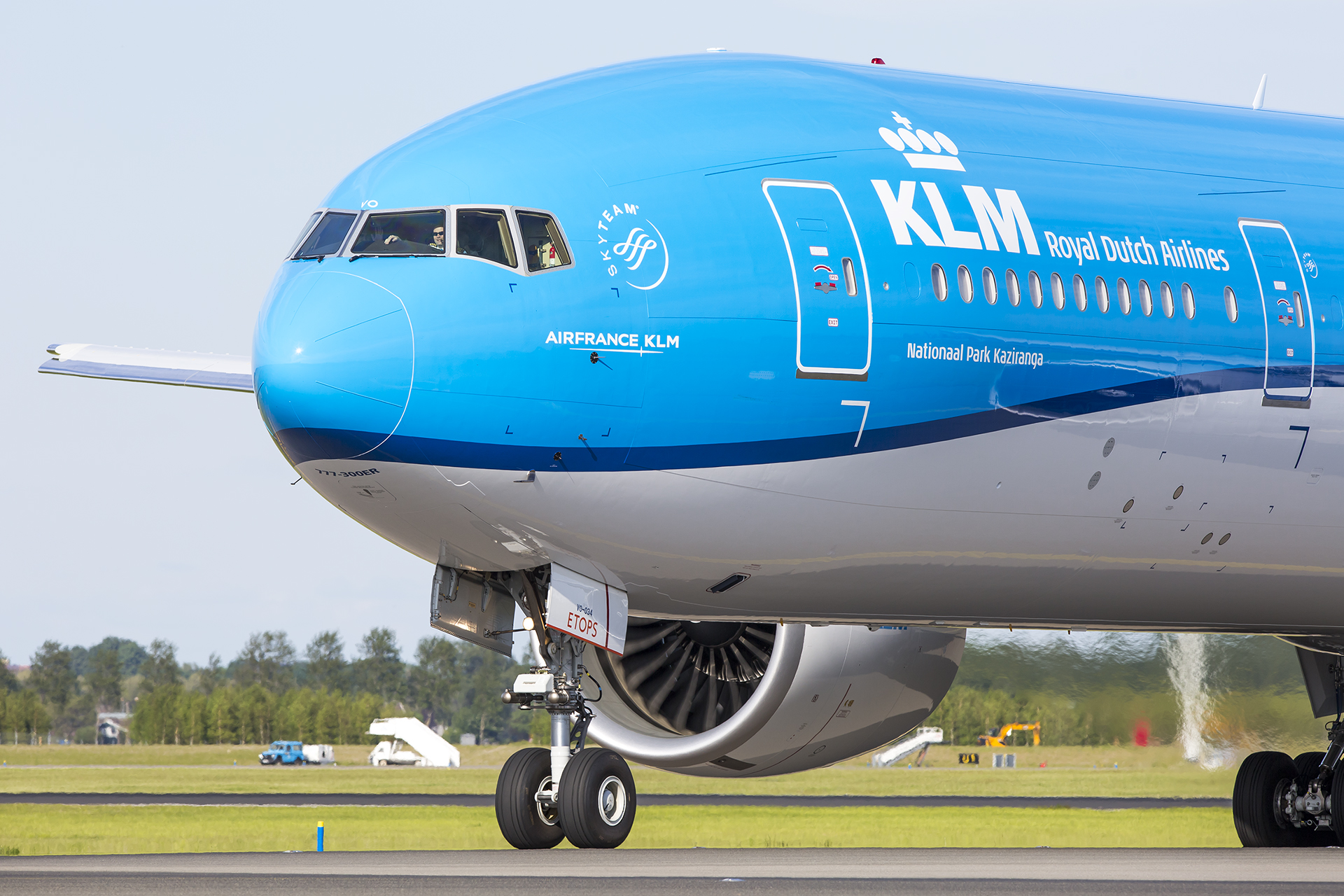 Good to know: Depending on the type of aircraft, after 1,000 to 1,200 flight hours, every aircraft undergoes maintenance in the hangar. The maintenance includes a major cleaning operation. We call that a deep clean. You could compare it to spring cleaning in your home: everything gets a thorough cleaning.  Did you know? The exterior of our aircraft is also thoroughly cleaned, read here why!
"Clean for takeoff"