8 Airplane Myths The Movie Industry Made Us Believe
Who doesn't love a good movie? Nothing to take the edge off a stressful day like losing yourself in political intrigue, holding your breath during an intergalactic battle scene, or tearing up as long lost lovers reunite. But as a pilot, nothing spoils my fun like a bad airplane movie myth. These frankly ridiculous plot devices might make for a thrilling film, but have many travellers cowering in their seats. Time to set the record straight and debunk some myths.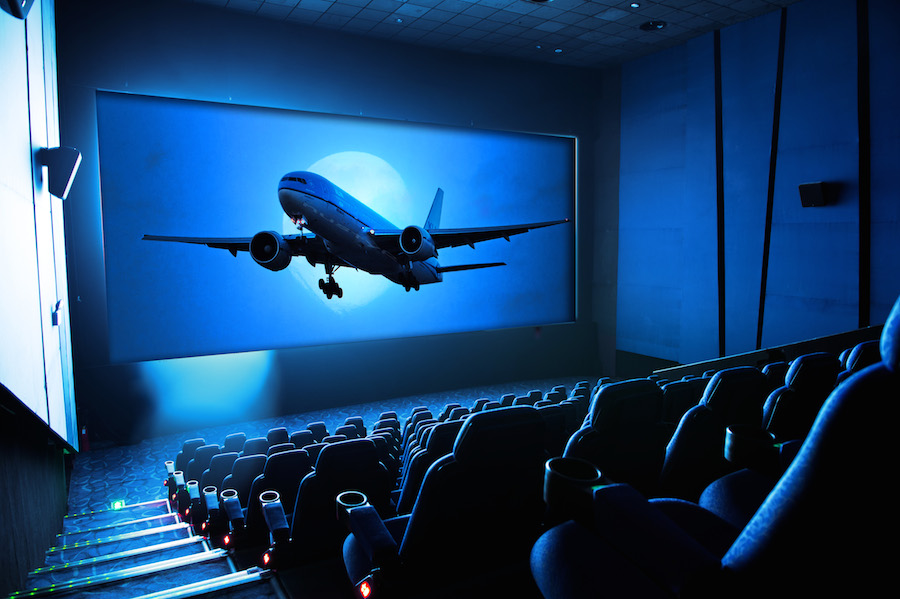 1. Airplanes are full of secret crawl spaces
Worst offender of this urban myth: Flightplan, which features Jodie Foster on a frantic search through the secret airplane catacombs, making Labyrinth look a morning stroll to the bathroom. In reality, on board real estate is at a premium. Every square centimeter is put to good use ­– leg room is saved for the passenger cabin. There are some larger aircraft that have access to the cargo hold, but only if you move some seats aside and roll back the carpet. And trust me – there's no hidden maze beneath your seats.
2. Lose an engine and it's all over
This one always gets my goat. Even single-engine aircraft can easily survive losing an engine; there are plenty of examples of planes losing their only engine and gliding in safely for a powerless landing. As for aircraft with two engines or more? Double as safe. Even if an engine fails during takeoff, pilots have a trained response to make it back to the ground in one piece – and, in fact, an airplane can fly safely with just the one engine.
3. Turbulence? The cabin lights will flash dramatically, the oxygen masks will drop!
My mom – bless her – clings onto the armrests for dear life at the first sign of disturbance. But although many people are afraid of it, turbulence is a natural consequence of flying. The earth's atmosphere is rarely perfectly smooth, and turbulence is simply the result of the many variations in airspeed, direction, and density. Think of it like bumps in the road. Airplane's wings are tested to withstand 150% of the maximum stress they will ever encounter – compared to that, turbulence is a piece of cake.
4. A hole in the side of the plane will suck everyone out
We can thank Final Destination, Air Force One and even James Bond for this particular fear. While it's true that the air pressure outside is lower than inside the aircraft, it's not enough to go full vacuum cleaner the moment you pop a hole in the side of the plane. After the initial rush of air (which will be about strong enough to blow around loose leaves of paper), the pressure will equalize and the air will just rush past the hole. Sure, it'll be cold, it'll be noisy and not all that pleasant – but no baddies will be sucked into oblivion while 007 is (literally) hanging from the rafters.

5. Airplane doors can be opened in flight
Maybe back in 1932, when aircraft weren't pressurized yet. Modern aircraft however are pressurized, and are designed to use this to their advantage. As the airplane climbs, the difference in pressure increases and the plug doors seal themselves shut. To open the door in flight, you'd need to be able to move 24,000 pounds of pressure – which comes down to about 6 cars or 2 fully grown elephants. Unless you have a team of strongmen at the ready, that door ain't moving.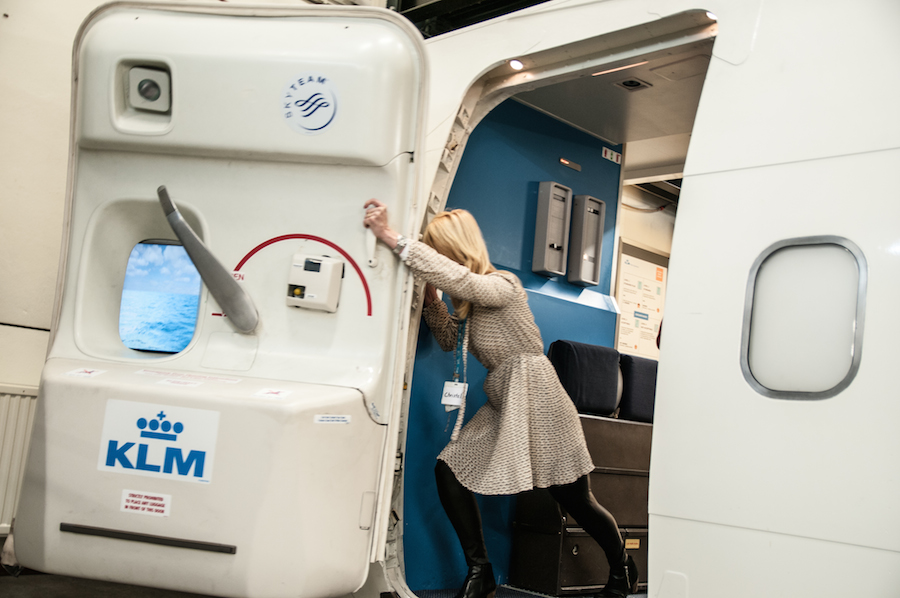 6. The fuel tank is a ticking time bomb, waiting to blow
As a pilot, Con Air was hilarious. The scene where the airplane barrels down the Las Vegas strip, losing its wings and leaving a fuel-infused inferno behind still makes me giggle. Airplane fuel is only flammable when it's sprayed; jet engines have complex nozzles and air swirlers in their combustion sections. The fuel is actually designed to be quite flame resistant as a liquid – you could use it to douse a lit match. That waterfall of kerosene gushing from the airplane is more likely to extinguish a stray cigarette butt on the road than to cause an explosion.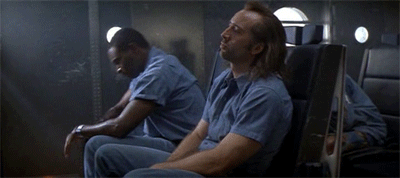 7. Lightning will blow up the plane
Airplanes actually get struck by lightning more often than you'd think. On average, every airplane gets hit by lightning once a year; this comes down to more than 50 strikes a day, worldwide. And while it can be pretty frightening for passengers, in reality it's not a big deal. Since the loss of a PanAm Boeing 707 due to lightning in 1962, all aircraft have been designed to properly deal with it. There's no chance of it overloading the on board electrical systems or creating a spark in the fuel tank. Airplanes are designed to conduct the electricity around the outside of the cabin and fuel tanks; they become part of the lightning bolt's route to the ground.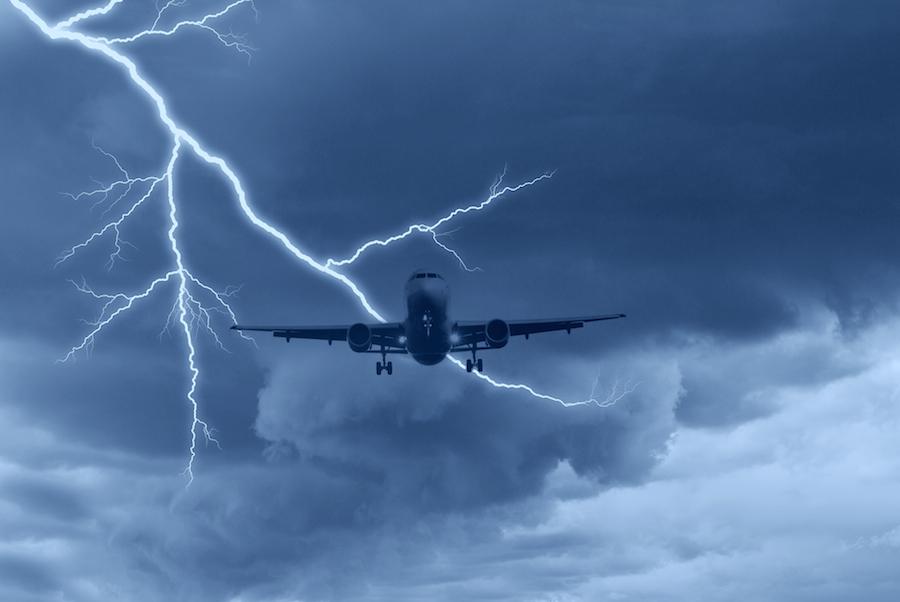 8. Losing the autopilot will cause the aircraft to crash
In Cabin Pressure, the flight's autopilot gets hacked, causing the crew to lose control over the airplane. Ridiculous, if funny. In reality, every aircraft system is designed with multiple levels of safety and the autopilot is no exception. Commercial passenger aircraft have two to three separate autopilot computers, each which can fly the airplane on their own. And even if that fails – pilots are actually trained to fly a plane, not just control the autopilot. Think of the autopilot as a trained monkey that turns the crank on a mechanical organ. If the monkey passes out, the pilot can turn the crank themselves.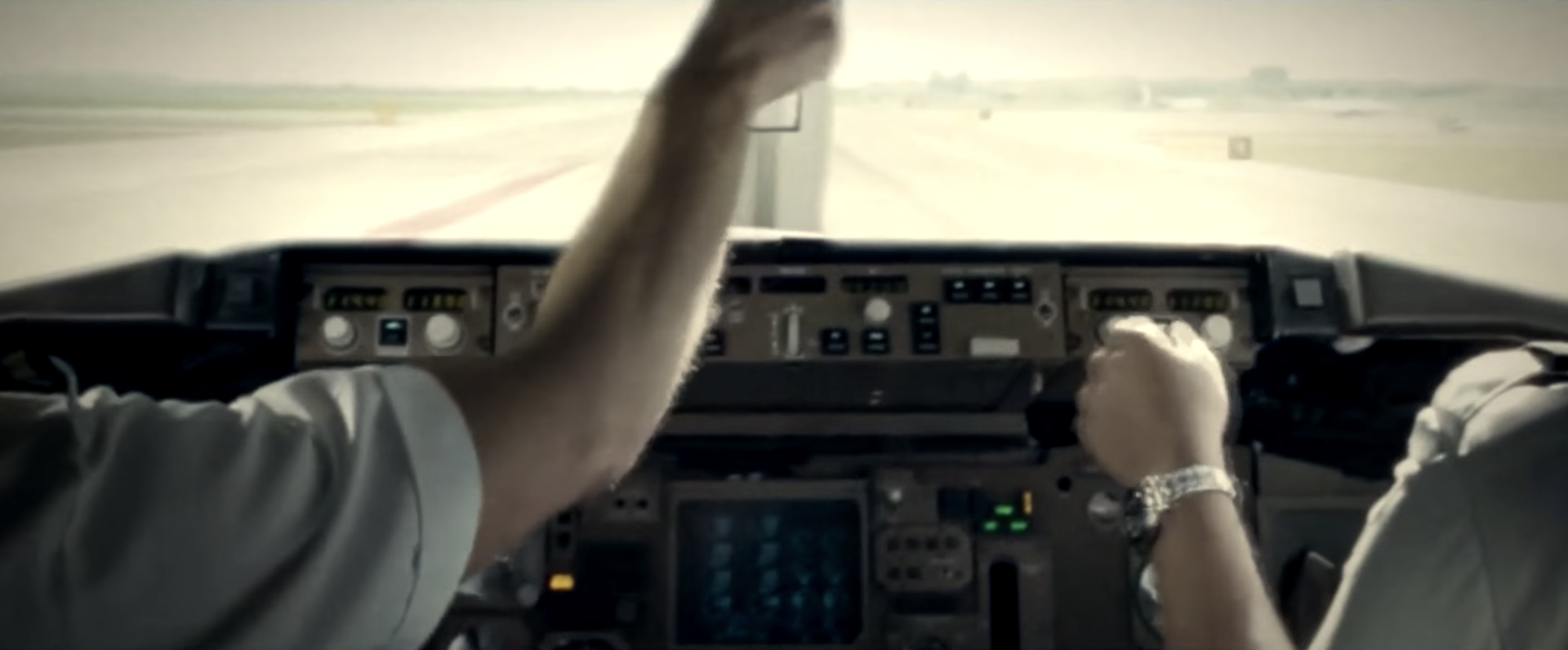 So that's Hollywood debunked for you. I hope I haven't ruined too many movie moments for you, but on the other hand, you might feel a lot more comfortable the next time you get stuck in turbulence. If you want to watch a good airplane movie, I would have to recommend one of my favorites, which for all its stupid gags is pretty accurate: the eighties classic Airplane! Yes, I'm serious – and don't call me Shirley.