Frequently Asked Questions About Delays
You've got your bags packed and you're ready to go. You're about to head out on holiday, a business trip, a family visit. Just enough time to check your flight one last time. What?! No! Your flight has been delayed. Or worse still, cancelled. What now?!  
There are all sorts of reasons why your flight may depart later than planned. The weather might be dodgy or the aircraft needs repairs. Every day our social media agents get questions from passengers who want to know what caused a delay and what they need to do. I'll try to answer some of the frequently asked questions about delays in this blog.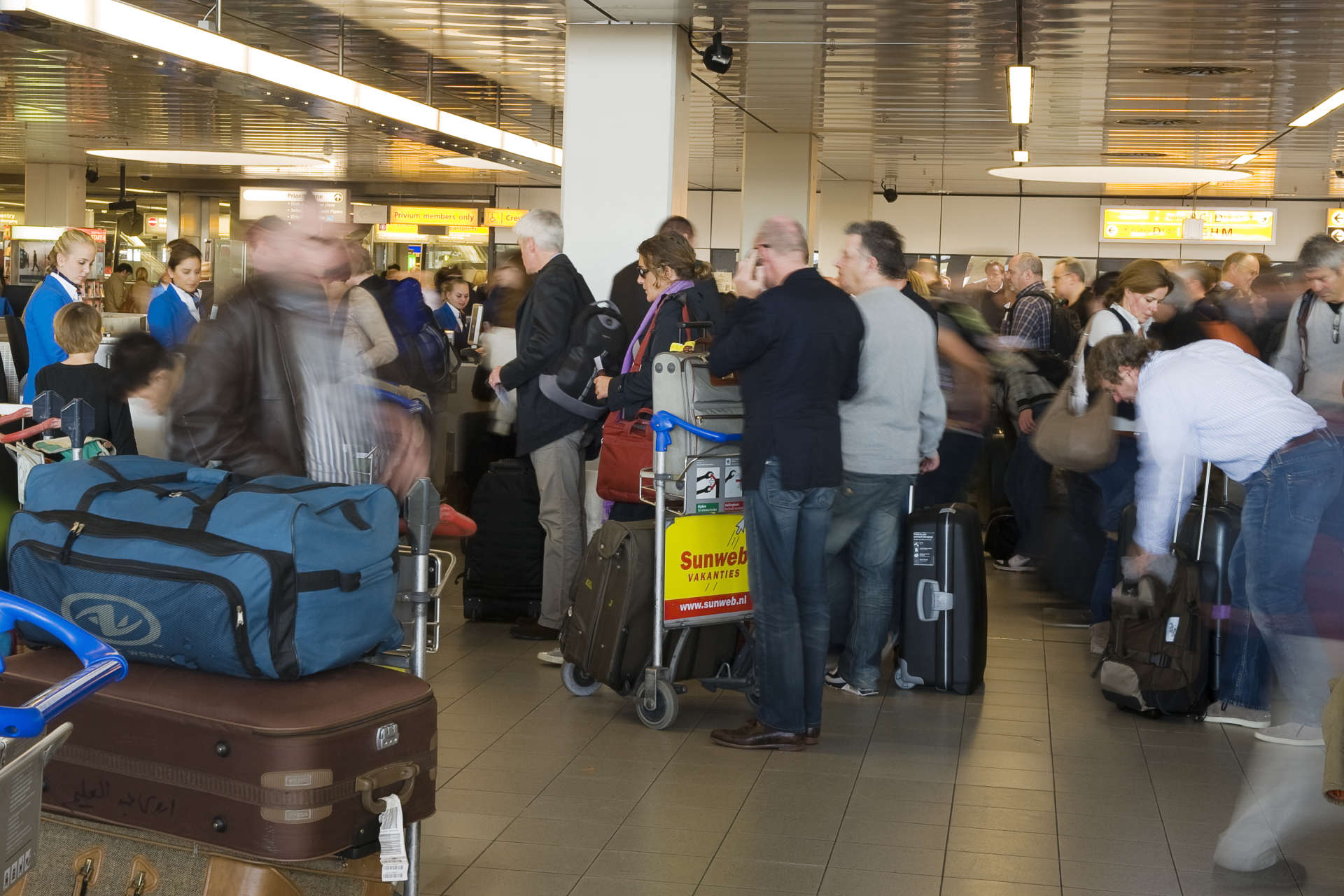 My flight has been cancelled, but everything seems in order at the airport. Why?
It happens. Especially within Europe, where the knock-on effect of delayed or cancelled flights can last for some time. The aircraft we deploy in Europe operate several flights a day, flying back and forth from Amsterdam to Copenhagen, Berlin and Gothenburg, for example. That means a delay in Amsterdam or Copenhagen can affect the schedule for the rest of the day. Even if the weather is wonderful in Berlin, we may decide to cancel the flight so that we can operate the Amsterdam-Gothenburg flight. If so, the passengers in Berlin are rebooked onto alternative flights.
Intercontinental flights may also be delayed for similar reasons. Imagine you're travelling from London to New York via Amsterdam. Because of a delay in London, there's a good chance you'll miss your connection to New York in Amsterdam. If so, you will be kept at your "home destination", London in this case, and rebooked onto the next flight bound for your final destination.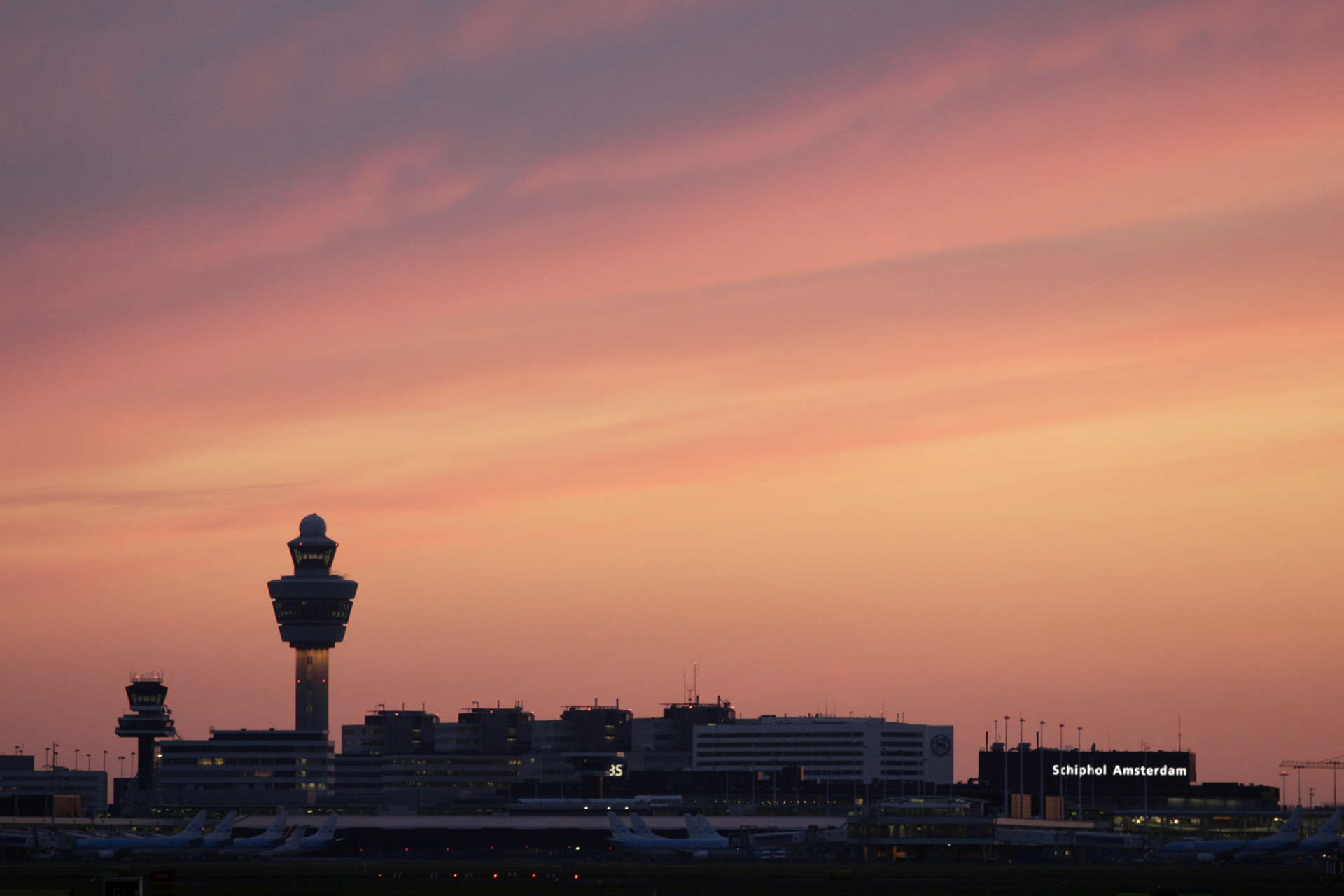 What if my delayed flight only departs tomorrow?
It's possible that your delayed flight may only leave Schiphol the next day. In that case, KLM arranges hotel accommodation for you. With a pick-up and drop-off service, of course!
How will you keep me informed?
If your flight is delayed or cancelled, we do everything in our power to inform and, if necessary, rebook you as soon as possible. We do this by phone, email or text message. For every passenger, we check which is the best possible alternative flight or route, depending on connecting flights and various other factors.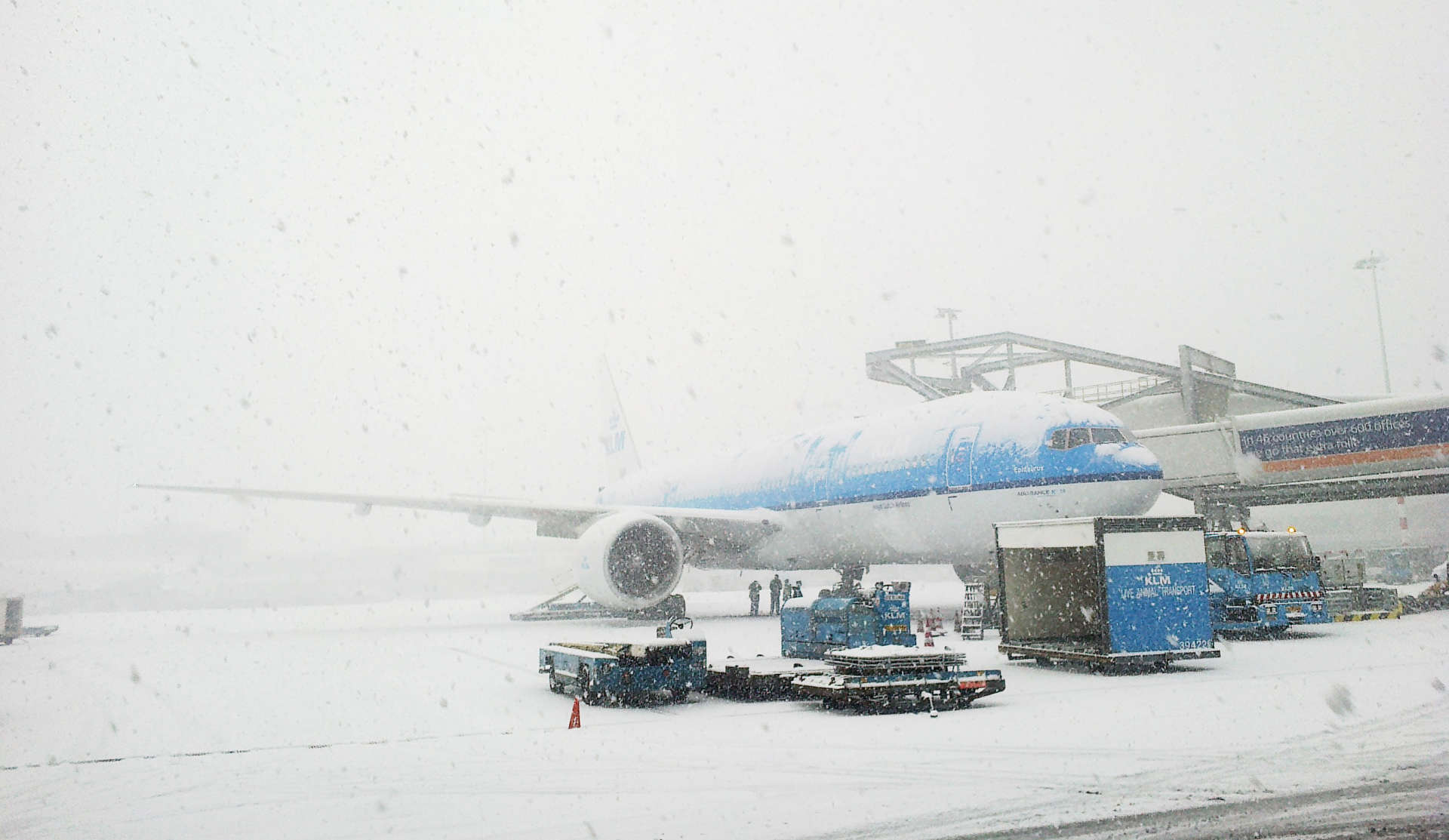 Why is the weather such an important factor in delays?
In the event of snow, stormy weather or fog, visibility is low and there is a greater risk of slippery conditions. That means fewer aircraft than planned can make use of the runways. So, instead of having 60 flights arriving and departing every hour, only around 20 can be accommodated. That leaves 40 flights. Every hour. And there are 24 hours in a day, as you know. As a result, flights sometimes have to be delayed or even cancelled.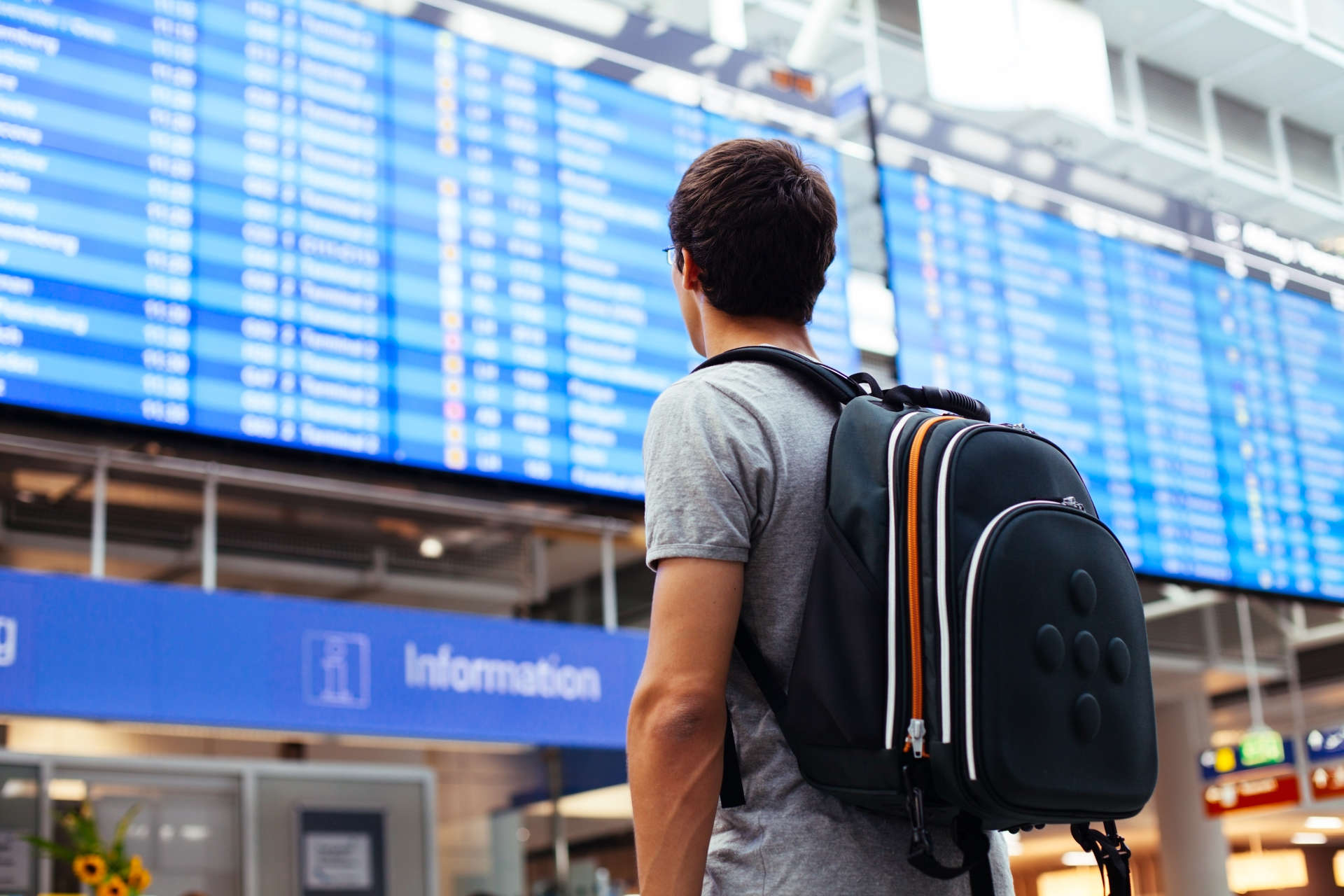 Why is it that you often wait till the last minute before giving me of my new flight details? Why does it have to take so long?
We try to arrange the best possible alternative for you. Sometimes we decide to use a bigger plane, so that more passengers can be accommodated out of Amsterdam. This can be quite a logistical challenge and it may take a while to arrange. If your flight out of Amsterdam is delayed and you have to catch a connecting flight, we only rebook you once your flight has left Amsterdam and is approaching the airport where you have to catch your connecting flight. That way we know what your arrival time will be. There's always a chance that your flight may arrive later because of headwinds, for instance, or if there's a medical emergency on board, demanding an intermediate landing. That's why you're only given your new flight details on arrival.
What is the chance that I'll be rebooked to a different airline?
Our first priority is to get you to your final destination as soon as possible. If we cannot offer a proper alternative on a KLM or Air France flight, we will check the options with one of our partner airlines, or any other airline when needed.
What will happen to the baggage I checked in?
As soon as you're rebooked, our baggage handling department is notified to ensure that your baggage is transferred to your new flight. We wouldn't want you arriving at your holiday destination without your favourite slippers.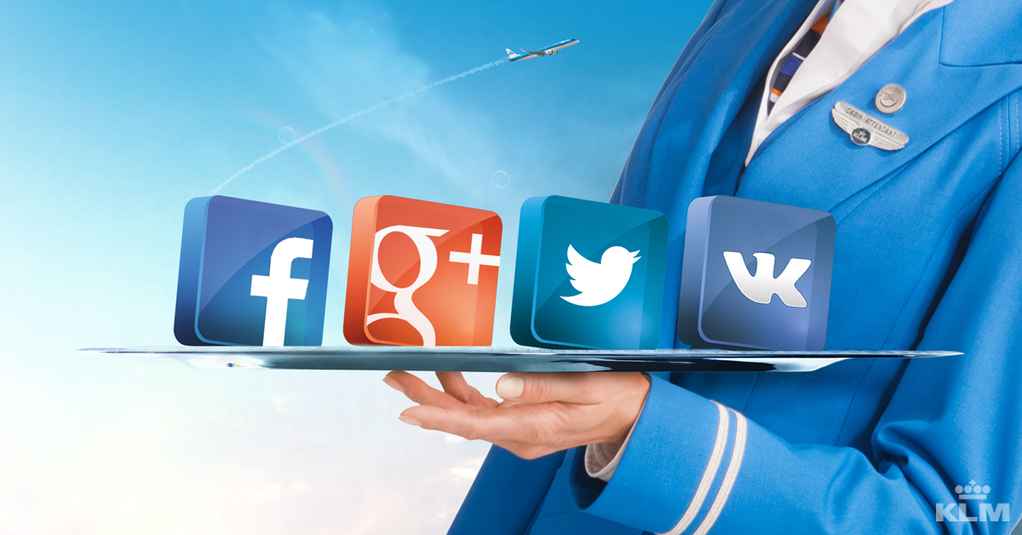 Who will answer my questions?
If you're at Schiphol, you can go to the KLM transfer desk or ticket office. You can also call our reservations department. Things may be quite hectic because, as you can imagine, there will be a lot of other passengers with questions. And of course we want to assist everyone as best we can. Needless to say, our social media webcare team is also available 24/7 to deal with any questions.
If I'm rebooked, will I still get my Flying Blue Miles?
Of course! You'll receive the Miles allotted to your original ticket, regardless of the airline or route you'll be flying.
No matter how hard we try to prepare, there's always a chance that circumstances may arise demanding improvisation. Delays and cancellations are always a drag, of course, but we assure you that we always do our damnedest to find the best and fastest solution for our passengers.
In closing, here's a handy tip: all the latest travel information is listed on KLM.com and on our Facebook, Twitter and LinkedIn pages.
I hope I've answered some of your questions.
If you have any others, don't hesitate to contact us!