KLM's Legendary Crew Hotel in Bangkok
Sometimes the comments on my blogs are much like little gifts. My favourites are those in which KLM passengers recount personal experiences from yesteryear. They take you on a flight down memory lane, giving insight into how people experienced KLM's services in those days, mostly on longer journeys. This time round, I'd like to take you back to a legendary KLM hotel. A Prime Ministers residence in Bangkok.
Our story begins in 1952 and revolves around a 22-year-old man (now 86), who was returning home from Asia after a nine-month stint in Macau (then a Portuguese colony, now part of China), where he had helped assemble dredging machines and had subsequently trained local dredge operators. Even in those days, the Netherlands was a leading supplier of dredging equipment and expertise. The young man had travelled out by boat and was returning by plane. When the job in Macau was done, he caught a flight from Hong Kong to Bangkok with BOAC, the forerunner of British Airways. He was supposed to catch a KLM flight from Bangkok to Amsterdam, but this is where the problems began, as Mr Wierenga (our young man) recounted in his journal.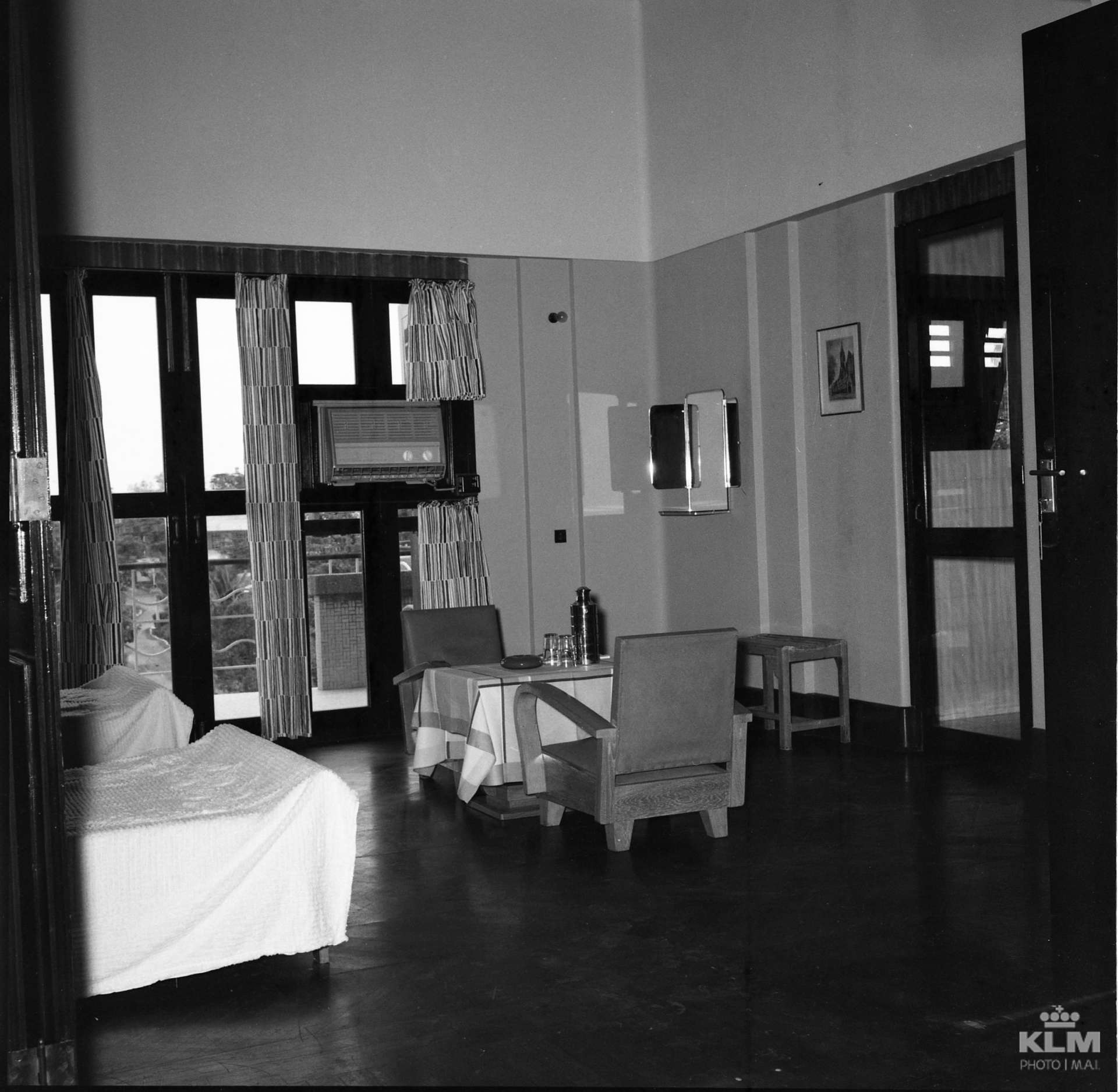 Basic room
"Things started to go wrong on arrival at the hotel. It turned out that Miss Wong at the travel agency in Hong Kong hadn't done her work properly. No one had even heard of 'Mr Wierenga', let alone booked a hotel room in his name! Fortunately, the man at the KLM desk gave me some good advice, which also proved to be cheap, much to my relief, because I had only a few dollars left in my pocket. The man at the desk said that if I was willing to take a basic room at the 'crew house' where the KLM staff assigned to my onward flight would be staying, he would be willing to write a note to the manager. He added that I could also catch a lift with the bus that would be taking the crew to their quarters."
This "crew house" was part of the KLM hotel "Plaswijck", which was then located just outside Bangkok, not far from the airport. Plaswijck had originally been built in the 1930s as a Prime Ministers estate. The Prime Minister was deposed and KLM began renting the place after WWII. It was to remain a haven for KLM crew and passengers on their travels to Asia for almost four decades.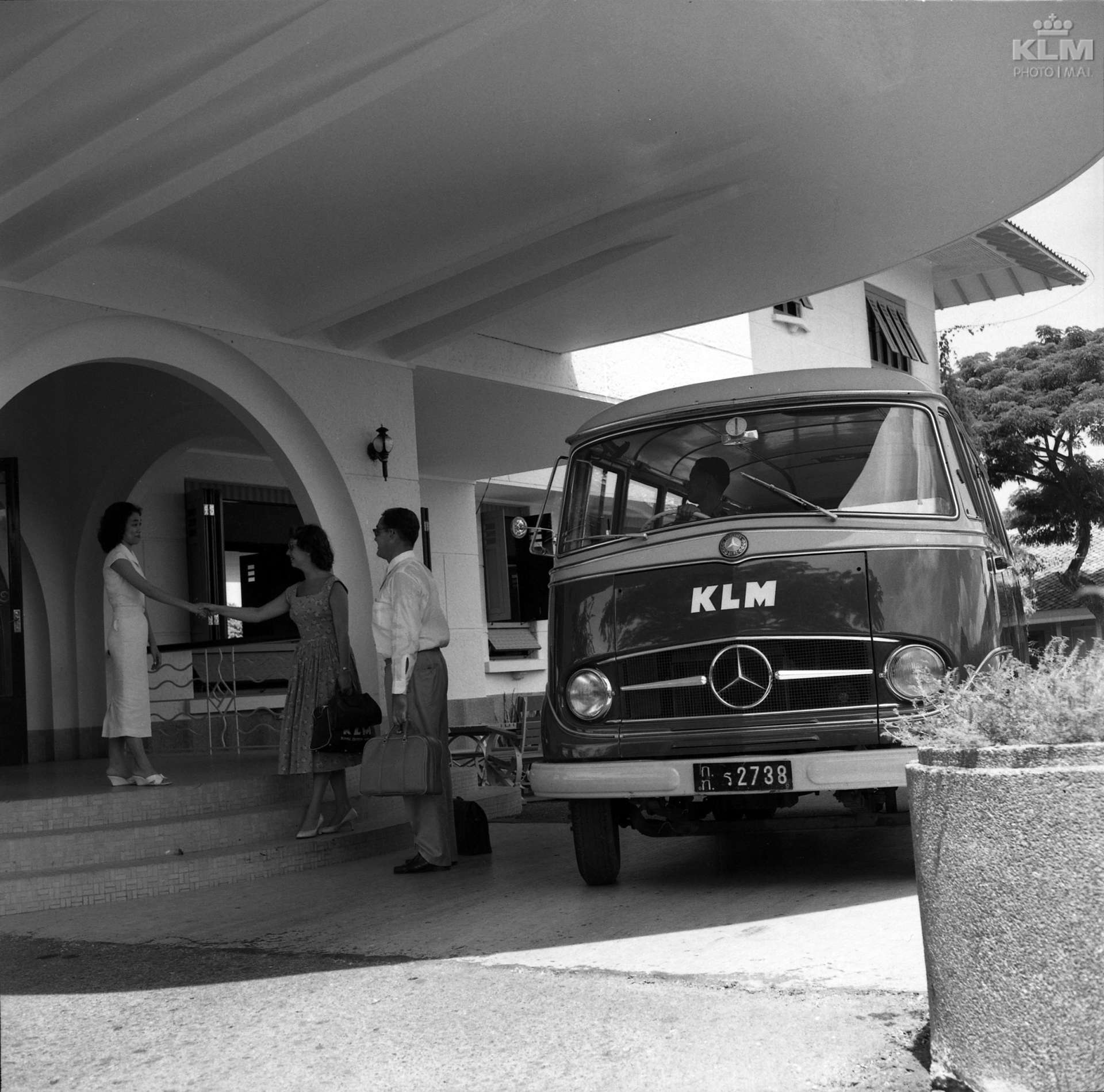 Rice paddies
Mr Wierenga's journal picks up the story: "We arrived at a building made entirely of wood, just outside Bangkok, in the middle of the rice paddies, with cell-like rooms containing a single narrow bed covered with a mosquito net. The room only had a screen door, which faced out onto a broad, sheltered wooden veranda, equipped with comfortable wicker chairs, which also served as a dining area and afforded a magnificent view of the waterlogged paddies that lay all around." Accommodation costs: 8 dollars.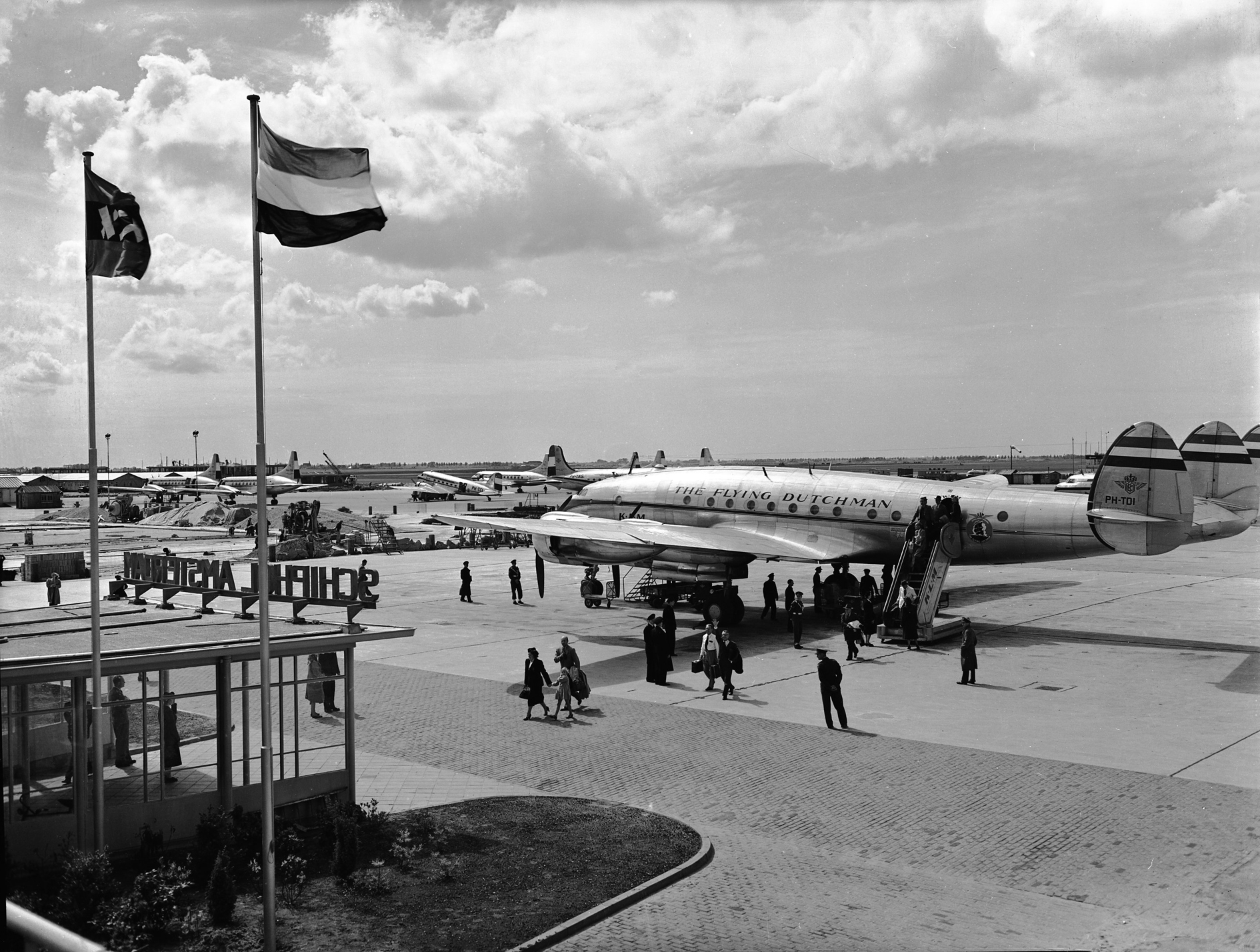 The next day, the journey continued: "After a superb breakfast the next morning, we caught the bus out to the airport, where the four-engined Lockheed Constellation 'Enschede' stood waiting to make the 11,000-kilometre journey home, hopping from country to country. At every stop, we had to take on 'high-octane fuel', which meant the passengers had to leave the plane, even in the middle of the night.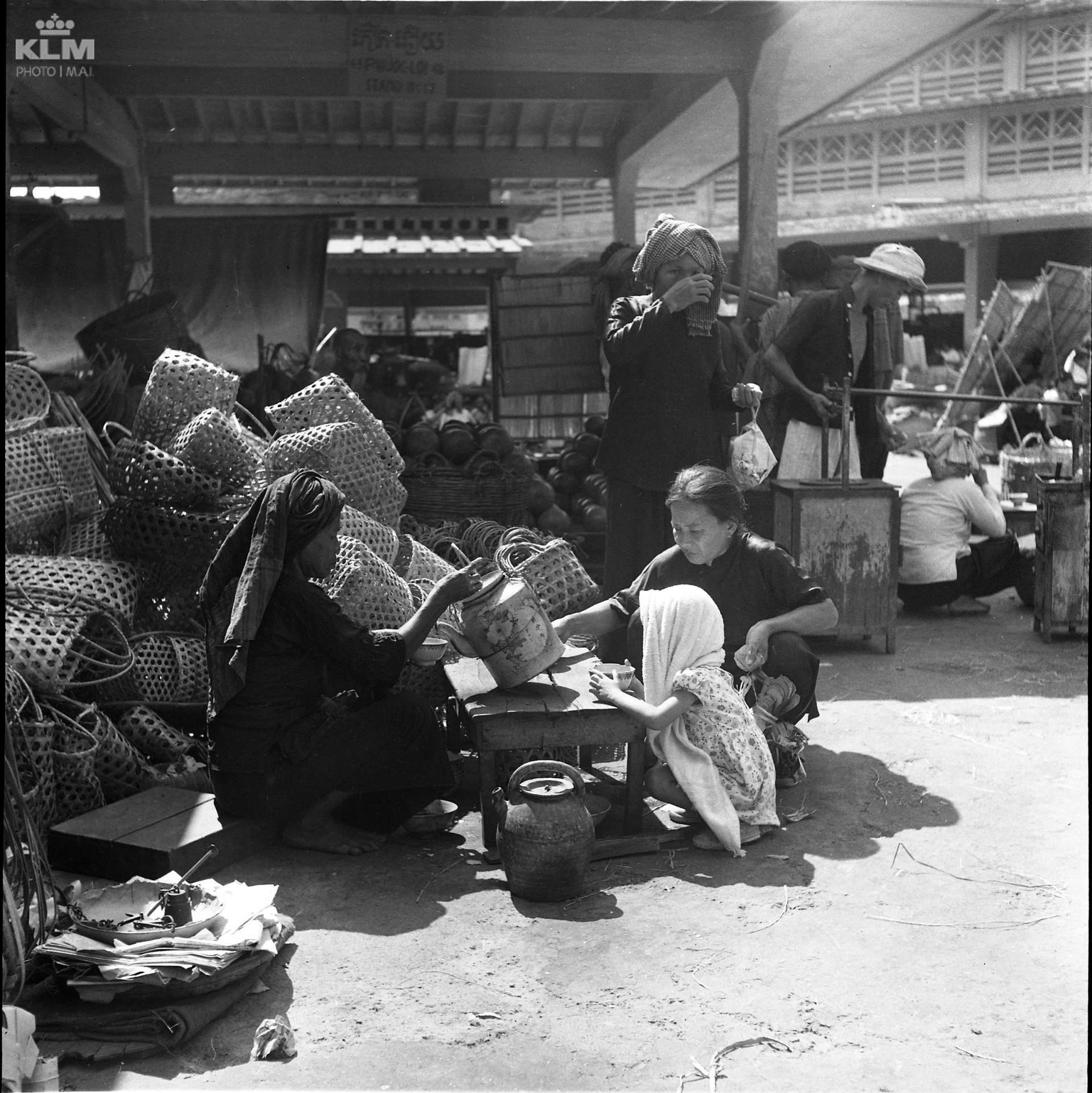 "From Bangkok in Thailand to Calcutta in India. And then on to Karachi in Pakistan, Basra and Baghdad in Iraq. Onwards to Damascus in Syria. A short hop to Beirut in Lebanon. An intermediate landing in Rome. And then, around 9.30, 56 hours after departing from Hong Kong, we landed at Schiphol! After being waved off in Rotterdam 254 days before, my entire family stood waiting and cheering in the arrival hall."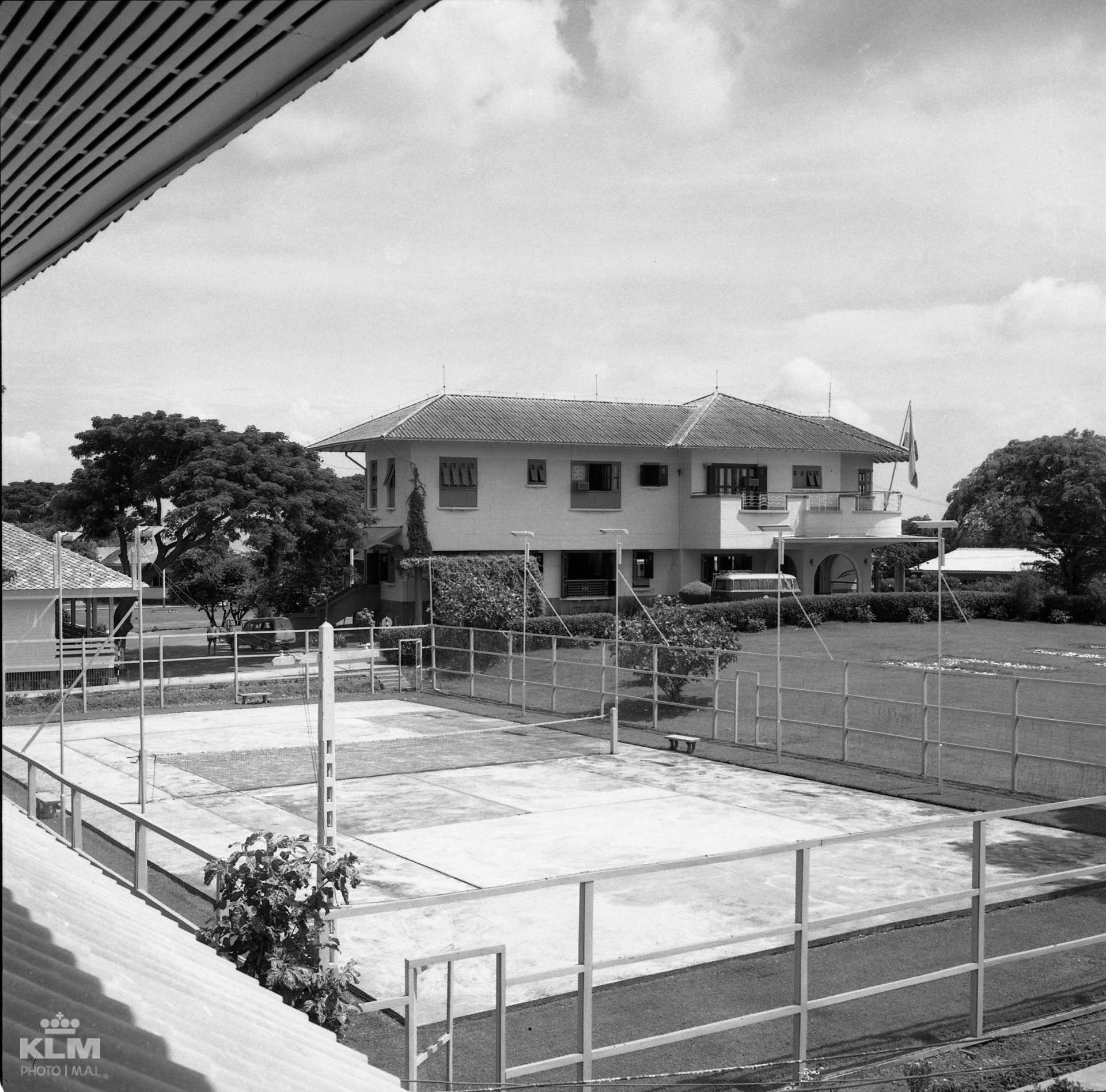 Green swimming pool
In the late 1960s, Plaswijck was extensively renovated and new accommodation was built. These quarters were made of concrete, in contrast to the previous outbuildings, which were made of wood. Following the expansion of the nearby airport in the 1980s, Plaswijck became less convenient, partly because of the noise. In 1986, KLM moved to a new crew hotel called "Baan Thara", which means "House on the Water". The outbuildings at Plaswijck have now been demolished, but the former presidential palace, now privately owned, is still there. The images on Google Earth show a verdant estate with an equally green swimming pool, possibly empty, alongside the remains of a tennis court. A sturdy gate surrounds the premises. And there is a guardhouse. The rice paddies are no more.