Over the years KLM's Delftware miniature houses have become something of an institution. At least in the Netherlands, but also far beyond the borders of our country, the houses have become must-have collectors' items. In all honesty, I didn't get this hype. Until I flew to San Francisco for work last autumn. During my very first intercontinental flight, I received my very first complimentary KLM Delftware miniature. There and then I understood the magic of these miniatures. And it wasn't in the Dutch gin they contain.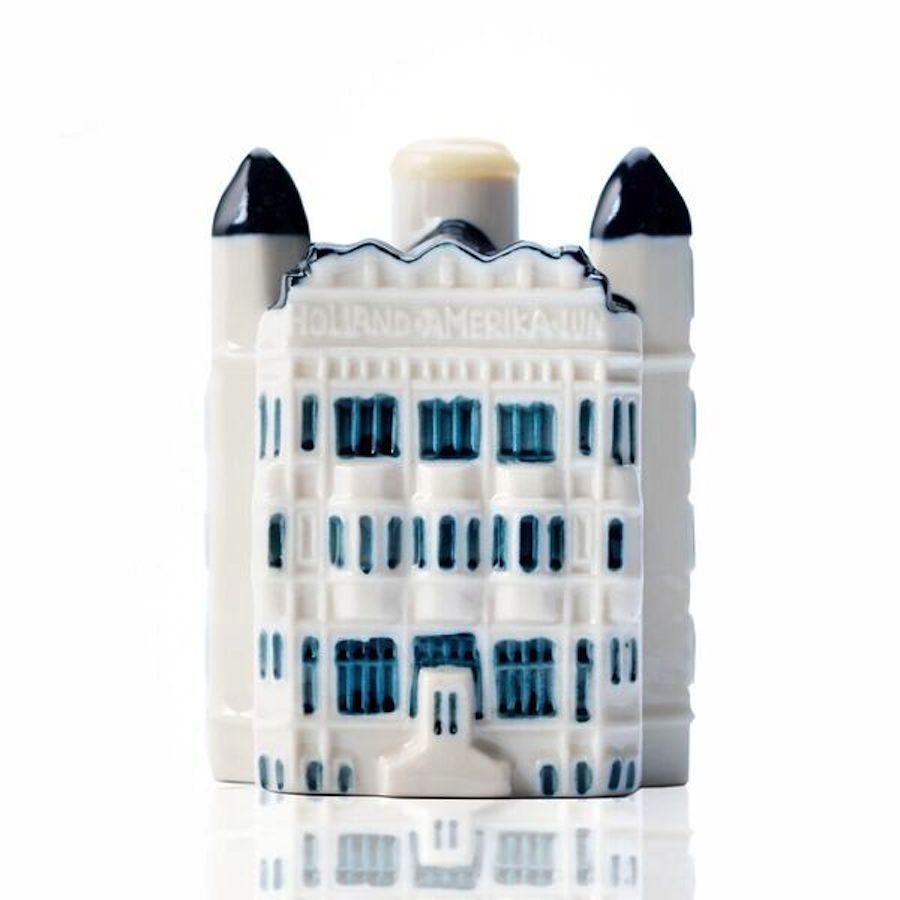 I'm now well on my way to becoming an official hoarder and belonging to the KLM miniatures collectors club. My first house, number 97 to be precise, still stands somewhat lonely on my bookshelf. But I know that one day I'll also be admiring a row of miniatures on my mantelpiece. And for genuine collectors, whose windowsills are jam-packed with rows of KLM houses and whose collections miss only a few of the porcelain showpieces, KLM now offers a unique opportunity.
Finders keepers, losers …
Since the start of the year and up to and including 30 March, true collectors can obtain missing pieces by swapping their doubles. But only on condition that the exchange piece is undamaged and still filled with Dutch gin. So whatever you do, don't drink the contents! To date, loads of people have swapped so there's a chance that the specific piece you want may have already found a home. However, as my grandfather always says: "Nothing ventured, nothing gained".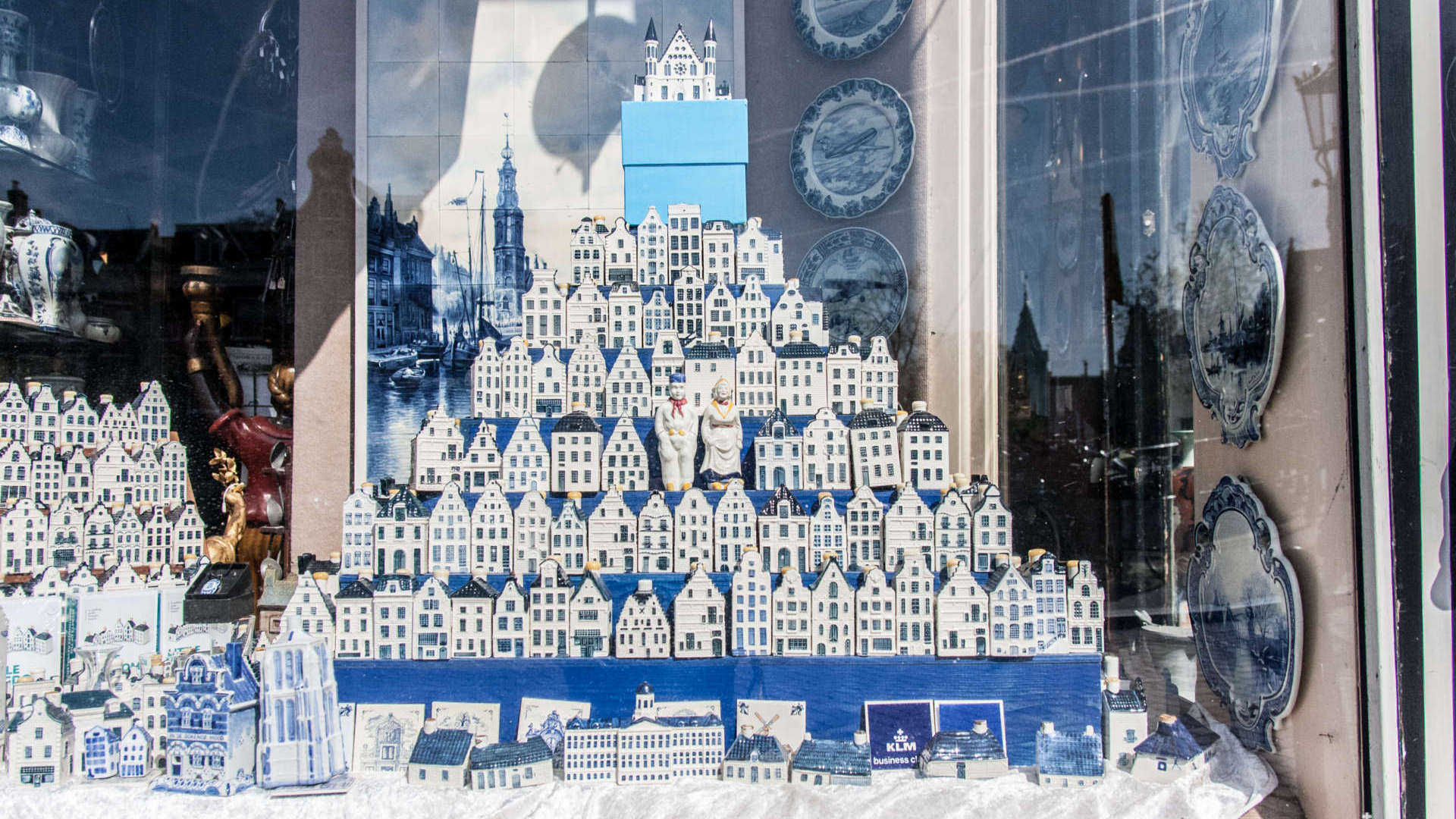 The more, the merrier
By the way, that's the same grandfather who owns the first KLM miniatures I ever spotted. And who told me about the "status" of such a house; the more, the merrier. As I said, these words fell on deaf ears back then. Now of course, I'm keen to expand my collection of one. I would have loved to have a few doubles right now, if only to take advantage of the exceptional offer to swap some KLM miniatures.
Stay exclusive
Bear in mind, those of you wanting to join this huge human endeavour will need authorisation for lounge access. Otherwise, you won't be able to enter the KLM Crown Lounge 52, where the exchange will be held. Unfair? Maybe a bit. But at the same time, this does mean the KLM houses will maintain their exclusive status.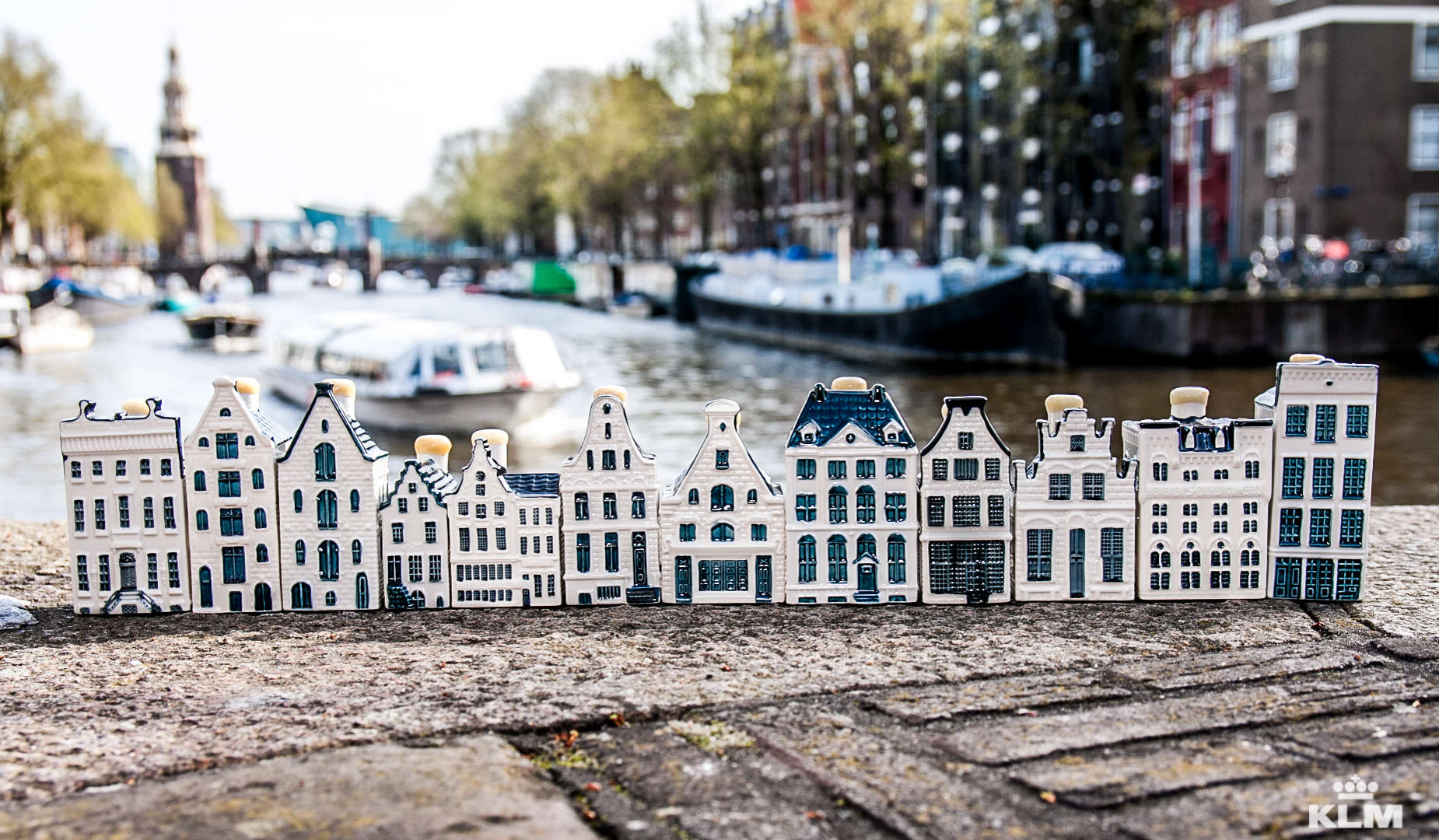 This is what makes our mini's special
Volumes have been written about what makes the Delftware miniatures so special. For example that the houses have been prized collectors' items for more than 60 years and that no less than 97 houses have been produced thus far. Or that the first house was dished out in 1952 and that the typical Dutch houses have been filled with Dutch Bols Jenever gin since the 1980s.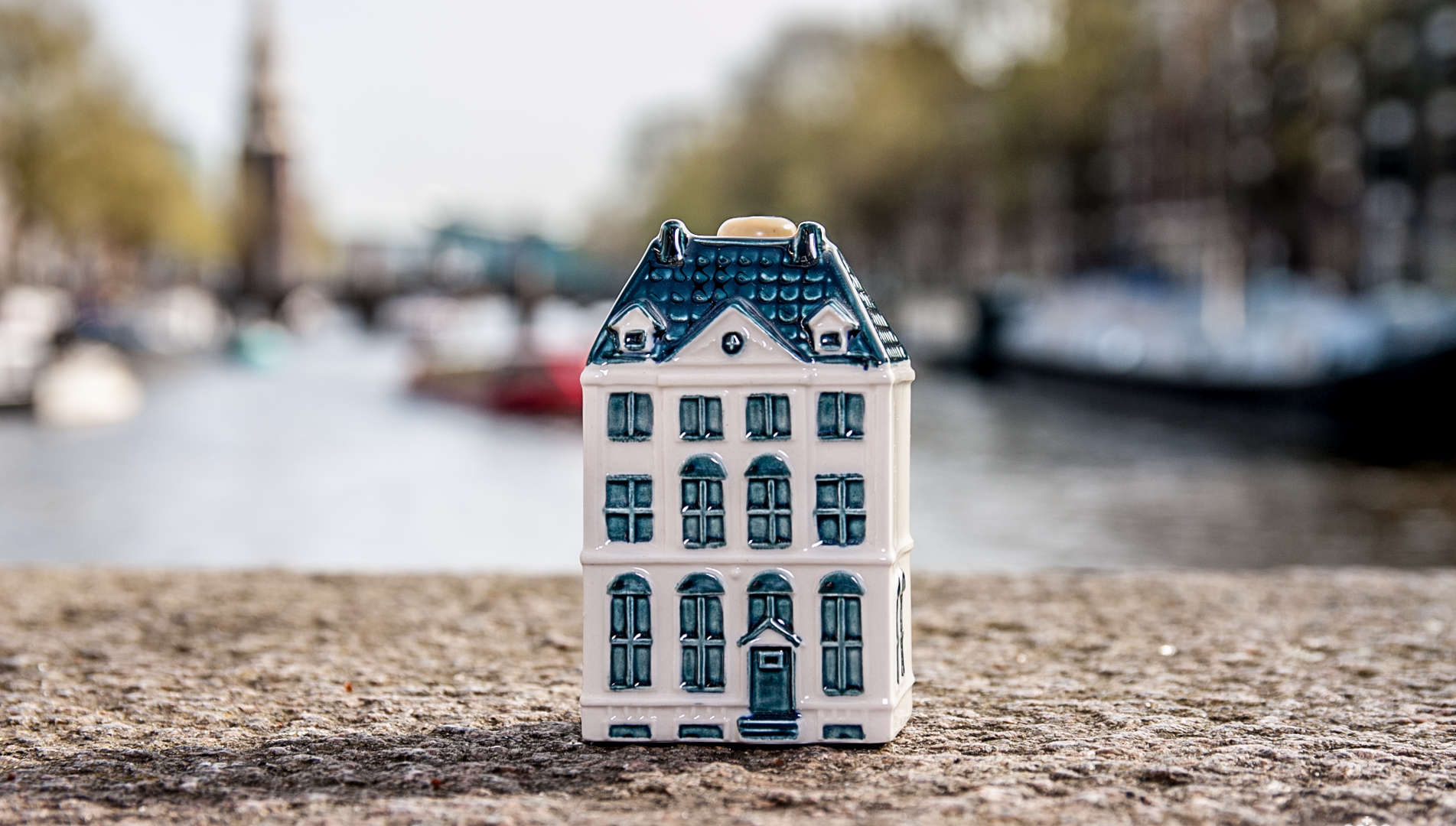 Visit the original in Amsterdam
Each year, as many as 800,000 houses are handed out to passengers travelling in KLM's World Business Class. And with the exception of the very first mini houses, they're replicas of landmark buildings in the Netherlands. The Palace on Dam Square, Rembrandt house and Anne Frank's house continue to be hot favourites and are also genuine collectors' items. Most of the houses are located in Amsterdam.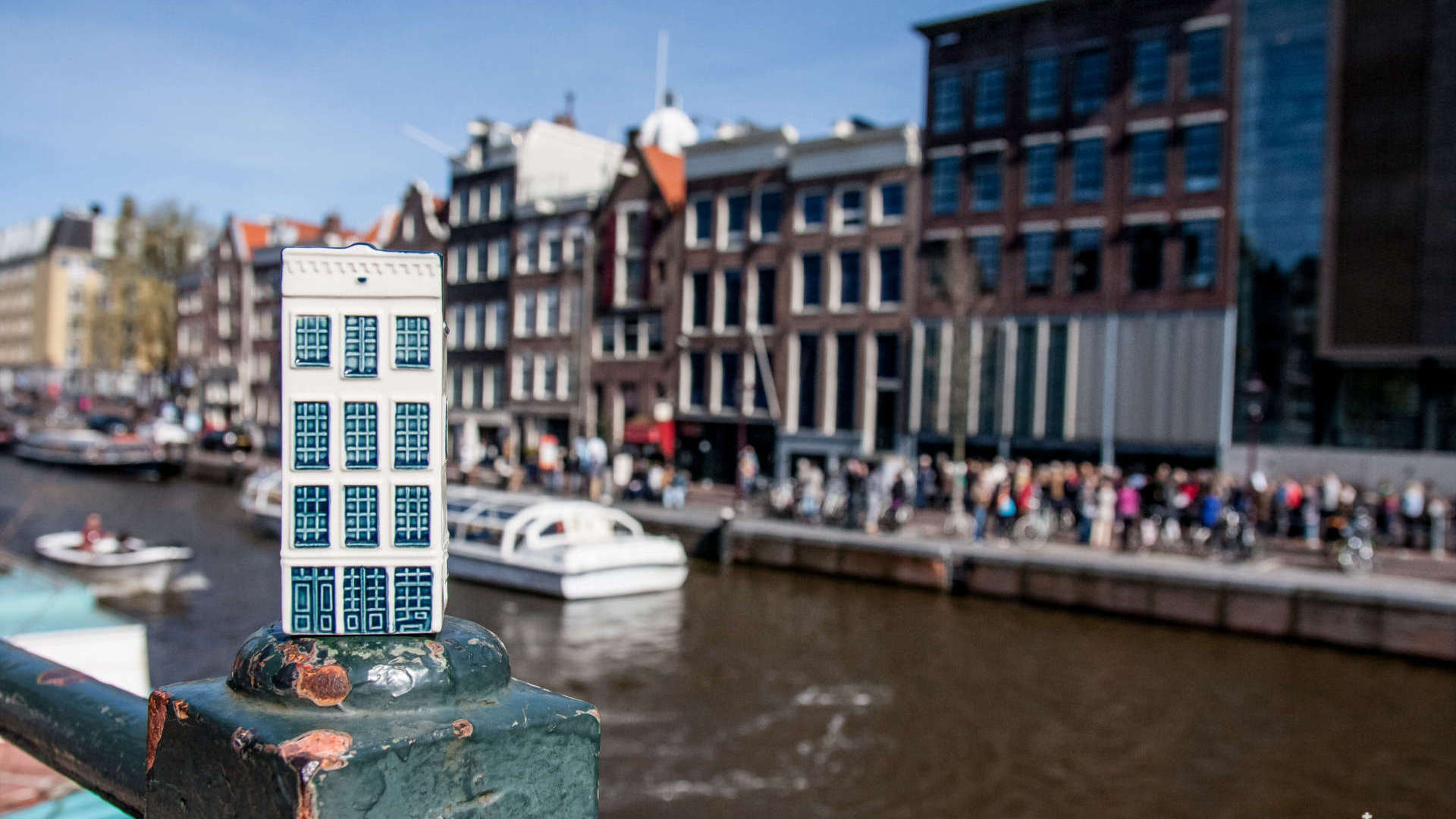 A while ago, my colleague Valerie even organised a comprehensive tour of all the original KLM houses. As a resident of Amsterdam, that's certainly something I'll be doing more often. At least until I've succeeded in bagging all the miniatures and made myself (and my dear grandfather) proud!