A Gorgeous Walk: KLM Houses in Amsterdam
At the end of a flight, I sometimes hand out the Delft Blue KLM Houses to our World Business Class passengers. Each house is a miniature replica of an existing house, almost all of them in the Netherlands. Because I was curious to find out what they look like in real life, I devised this gorgeous walk through Amsterdam, using the KLM Houses to plot the route.

Every year, in October, KLM marks its anniversary with a new Delft Blue KLM House. There are now 97 of them. Hotel New York is the most recent house to be added to the collection. My personal favourite is house no. 82, which stands in my home town of Maastricht.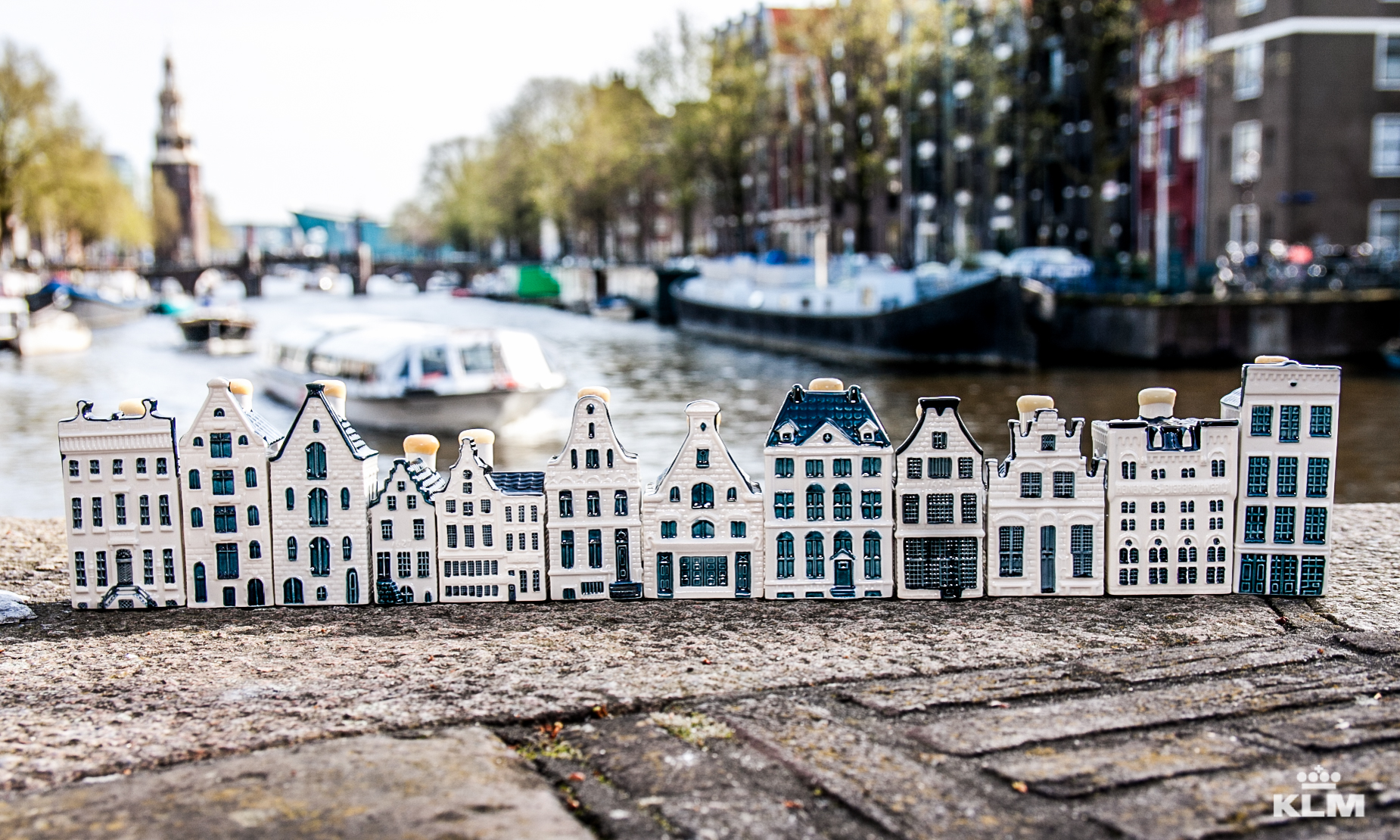 Because I live in Amsterdam, I decided to use KLM's Delft Blue houses, to plot a route through the city. This turned out to be a gorgeous walk: the KLM Houses Walking Tour powered by DareSheGoes;). So, if you're in Amsterdam, print out the map or track it on Google Maps. The KLM Houses app will give you additional information. The route starts and ends at Amsterdam Central Station, is about 13 km long, and takes just under three hours.
Below are some of my personal favourites. Ready for take off? Dare we go…
Museums we encounter en route

One of the first museums we encounter is the gorgeous Rembrandt House (KLM House no. 48) at Jodenbreestraat 4. I first visited this museum three years ago. What's wonderful about it is that it gives you a really accurate view of Rembrandt's world. Rembrandt lived here from 1639 to 1658 and this is where he painted the world-famous "Night Watch". You can also see the studio where he gave private painting lessons.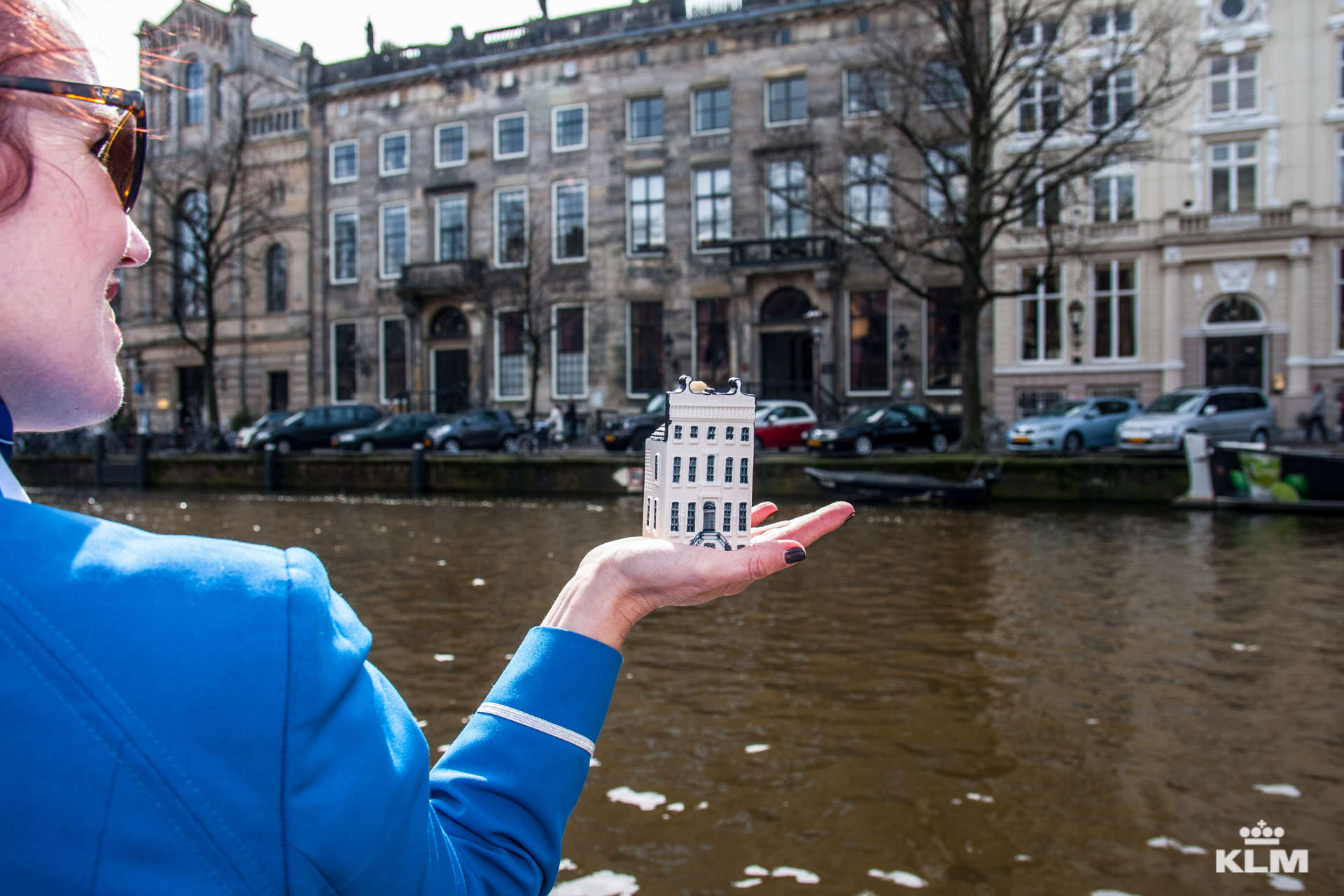 Next, take a look inside one of the most beautiful canal houses in the city, Museum van Loon (KLM House no. 83) at Keizersgracht 672. Its lovely garden is especially worthwhile.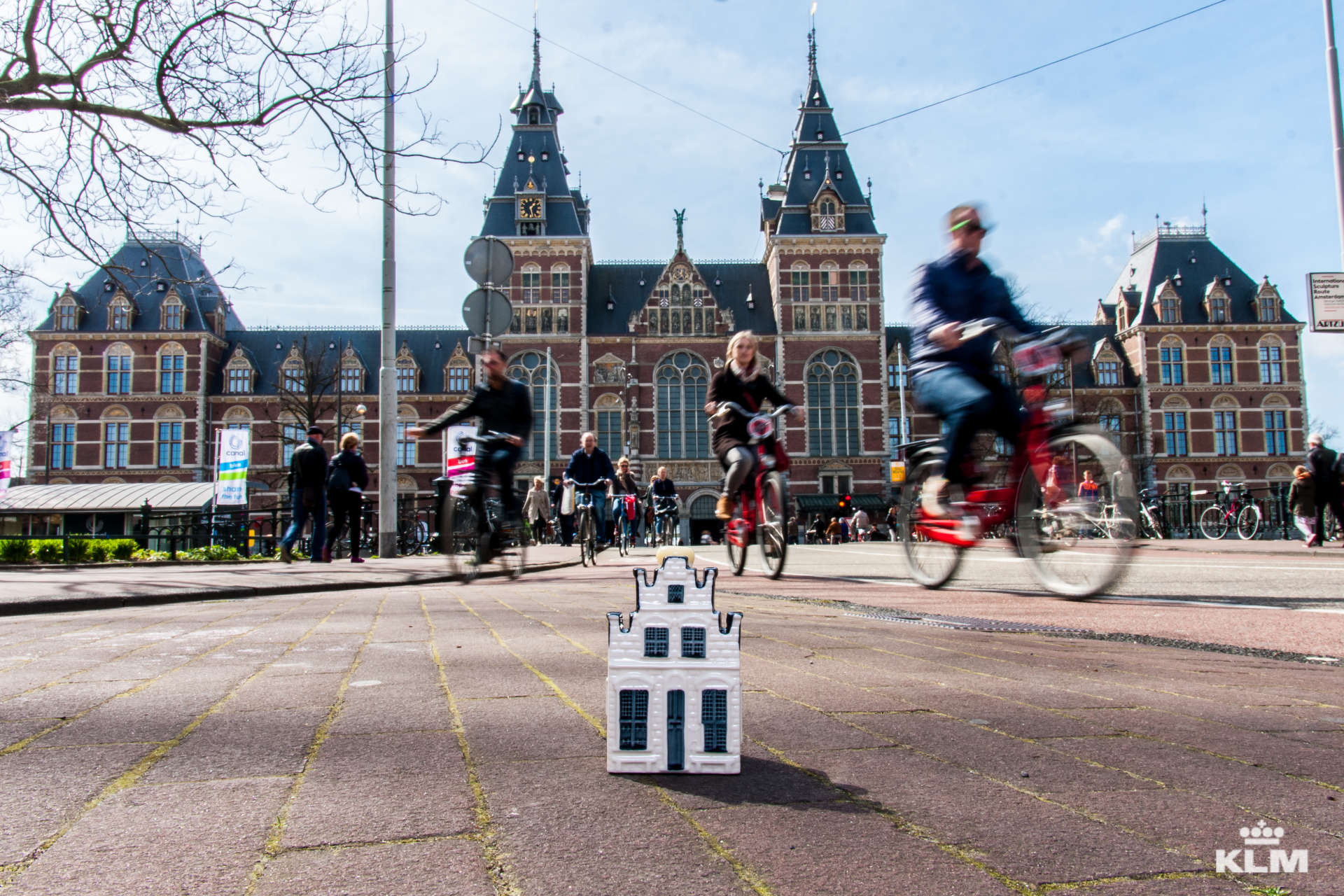 KLM House no. 76 is very special, because it is the subject of Johannes Vermeer's painting "The Little Street" (c.1658), which hangs in Amsterdam's Rijksmuseum. The house itself was in Delft.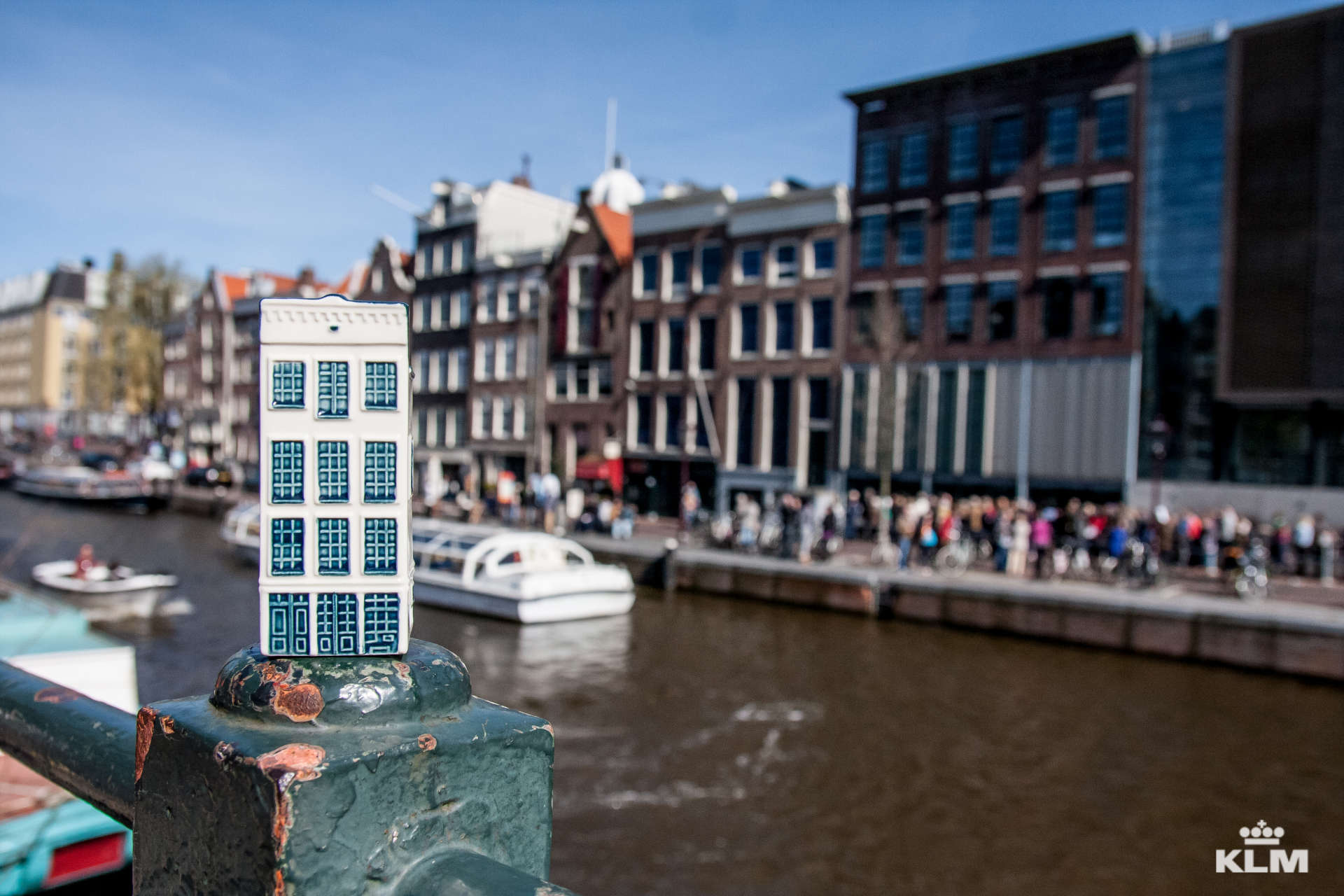 The Anne Frank House (KLM House no. 47) is one of the most popular museums in the Netherlands. Everyday, people queue for hours outside, waiting to experience the secret annex where Anne wrote her famous diary.
Warehouses
Frankfort warehouse (KLM House no. 54) at Prinsengracht 773 is identical to its neighbour at 771 (Elseneur). The name refers to the German city Frankfurt am Main.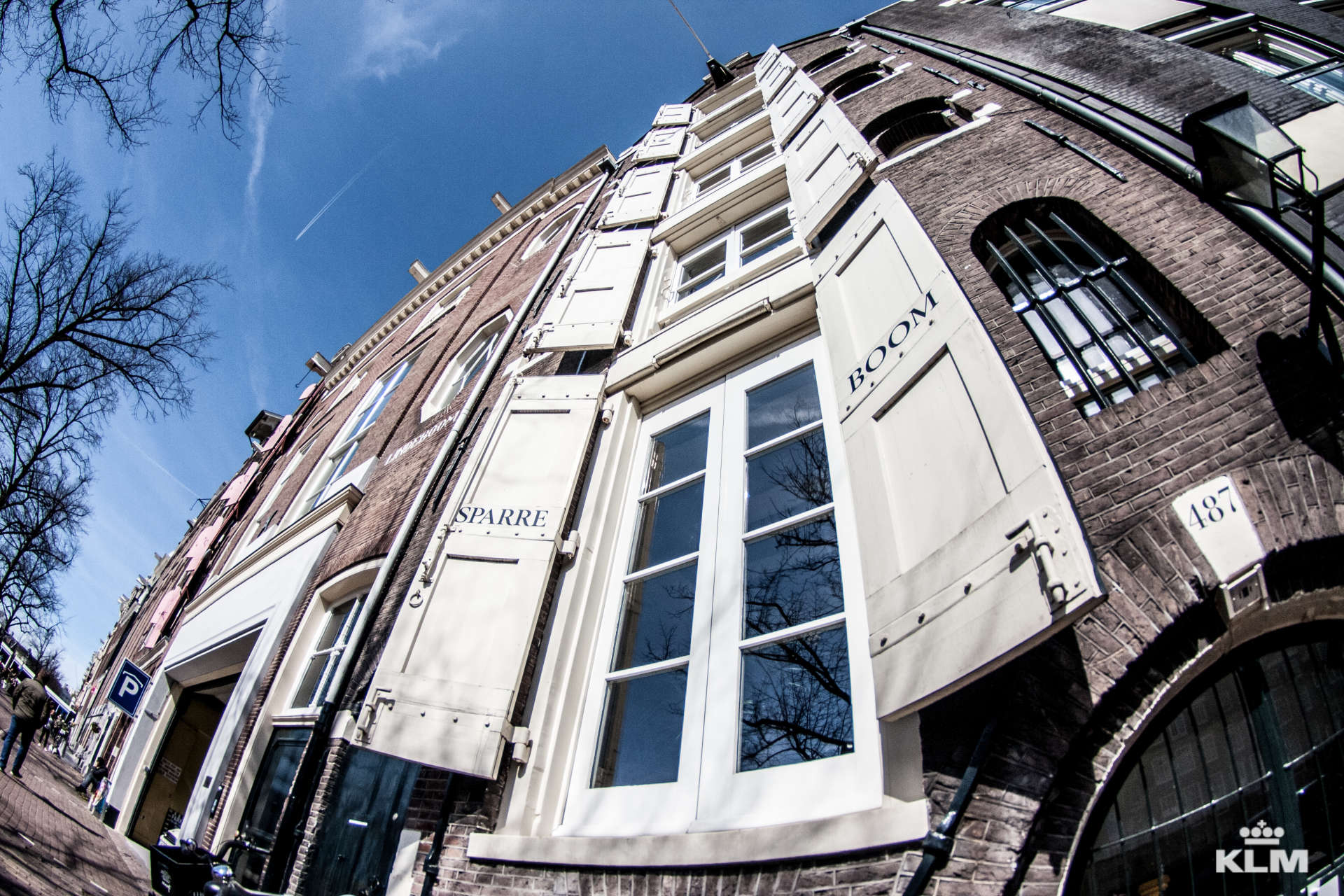 At Keizersgracht 487 and 403 we find two other warehouses – Sparreboom (KLM House no. 65) and Maarseveen with its spout gable (KLM House no. 66). For a long time, Maarseveen belonged to its neighbour Huis Marseille at Keizersgracht 401, which is now a photography museum.
Heineken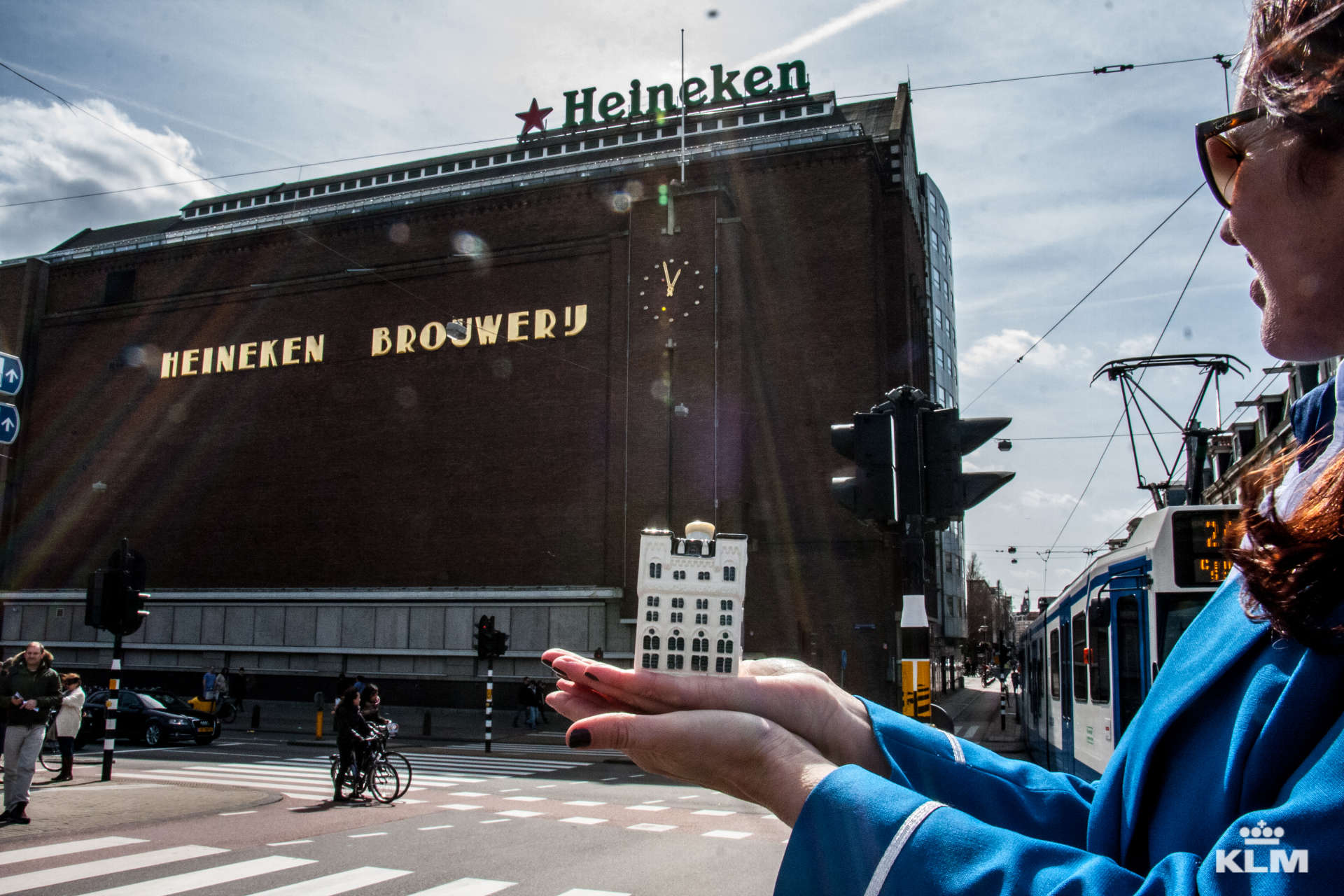 One of the most recent KLM House to be issued is the Heineken brewery (KLM House no. 95). Beer hasn't actually been brewed here since December 1987. Now it's home to the Heineken Experience, where you can explore this beer's entire history.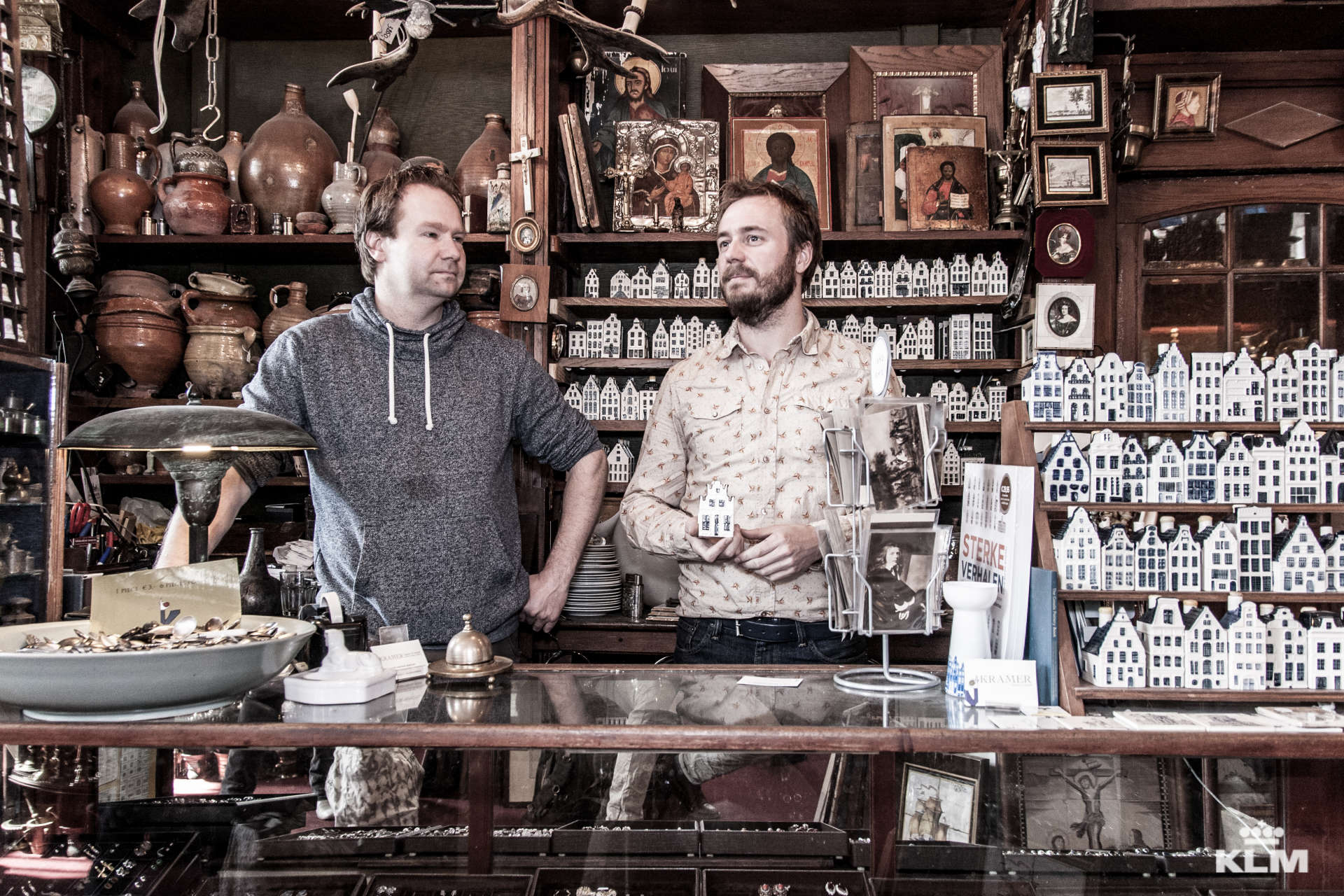 Not to be missed: At some point you will pass Kramer Kunst & Antiek at Prinsengracht 807. This attractive little shop is run by the brothers Sebastiaan and Roeland Kramer, possibly the most fanatical collectors of KLM Houses in the world. Step inside and have a look.
Sleeping and dining
Should you ever want to sleep in a KLM house, you could rent a holiday apartment at Prinsengracht 969 (KLM House no. 68) .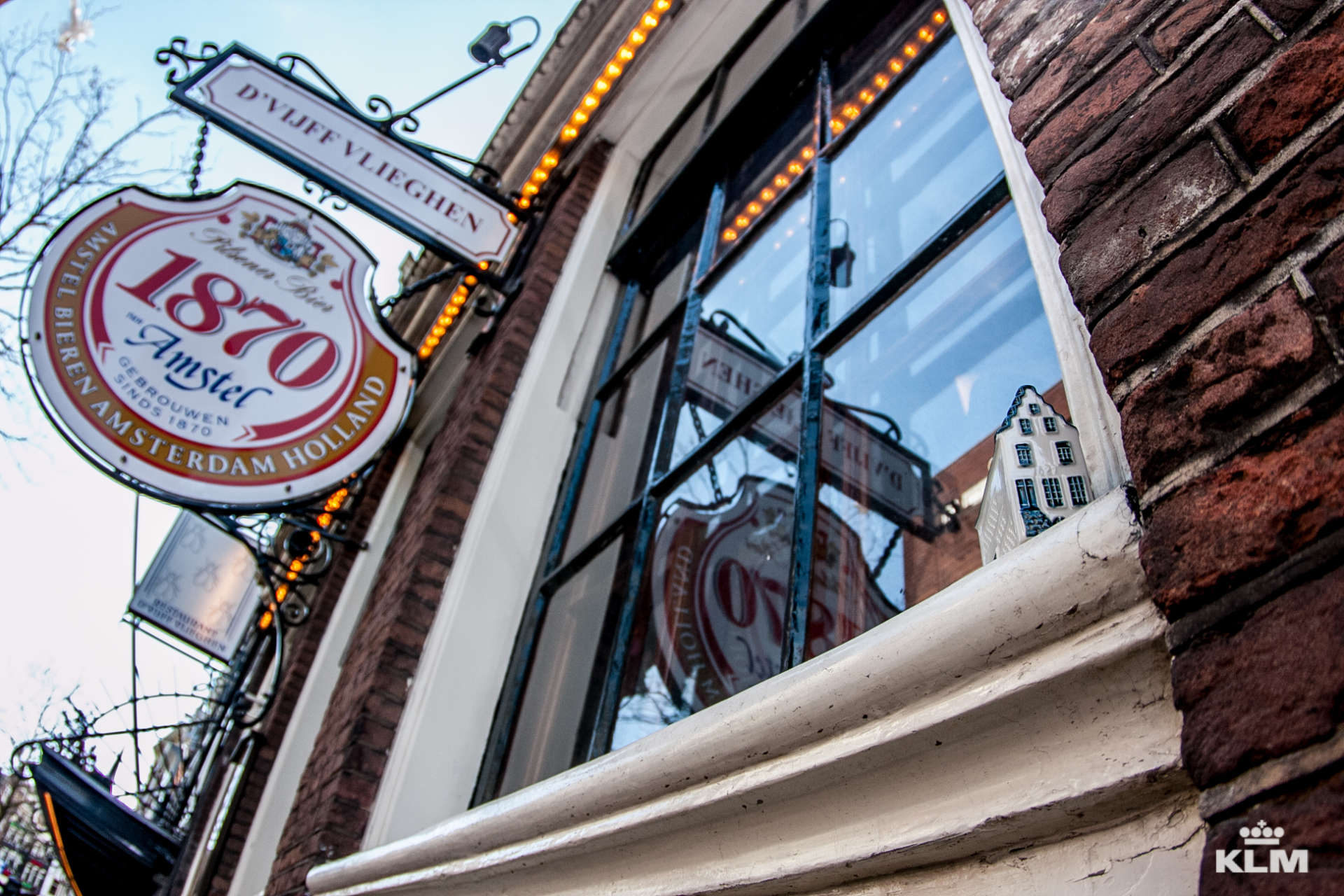 The restaurant and culinary museum D'Vijff Vlieghen at Spuistraat 294 is KLM House no. 2. This excellent restaurant is also home to four Rembrandt etchings and an original drawing in the visitors' book by John C. Hench, who was one of Walt Disney's most important artists for more than 65 years.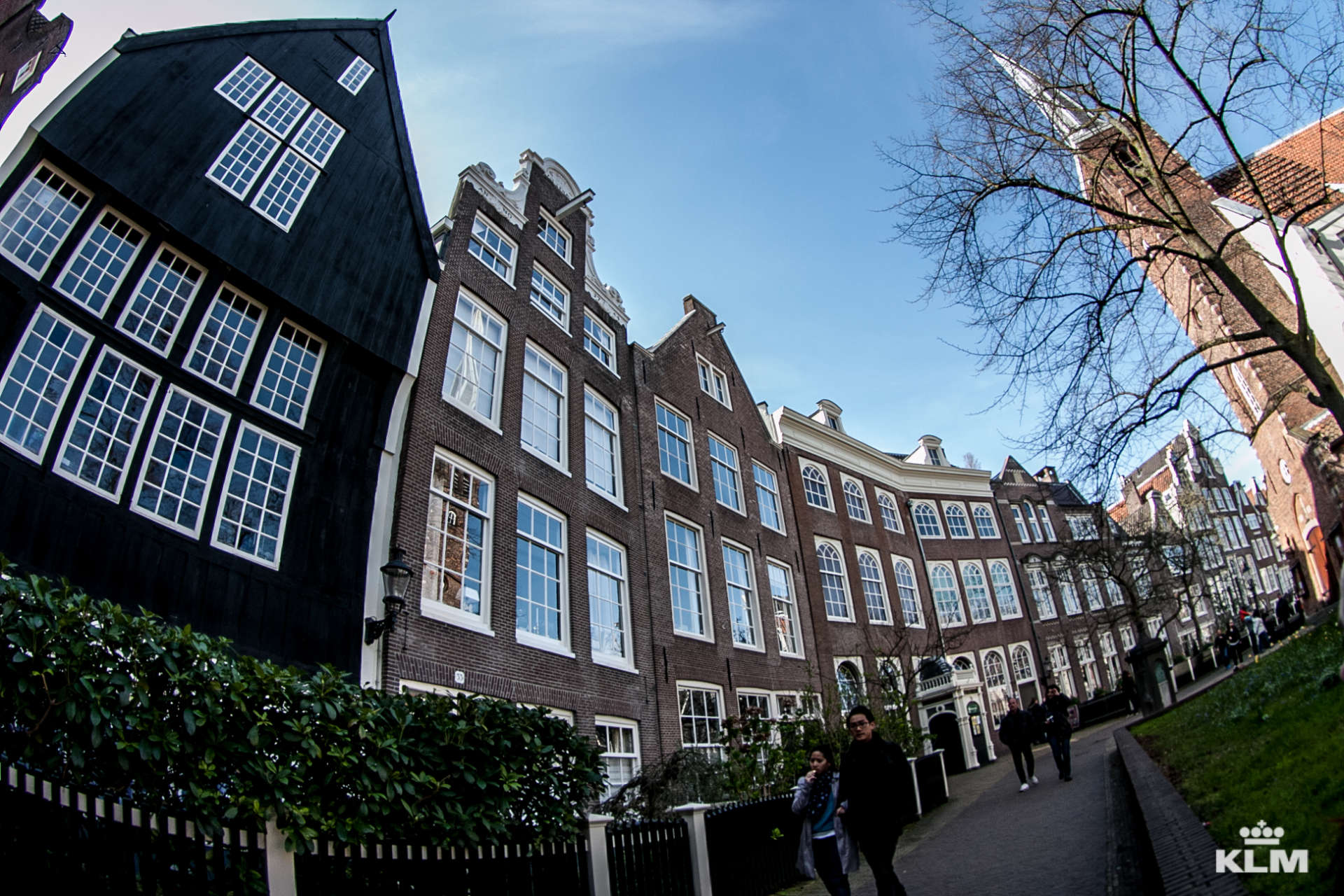 In the middle of the buzzing city, yet oh-so quiet, is the Begijnhof where you will find KLM Houses no. 6 and 46. The tour ends at Pijlsteeg 31 with a glass of jenever gin in the tasting room of Wijnand Focking (KLM Houses nos 11 and 23). This is most appropriate, since nearly all KLM's Delft Blue Houses are filled with this strong alcoholic beverage.
Cheers!
If you've enjoyed this blog, take a look at the blog "The 8 Most Desired KLM Miniatures"
You can learn more about the KLM Houses by playing this game of happy families.
(source: Book House No.90 published by KLM, KLM Houses App, Little Kingdom by the Sea – Mark Zegeling, websites Restaurant D'Vijff Vlieghen, het Rembrandthuis)